How about a dinner idea with minimal clean-up? Look no further than this full of flavor Foil Packet Pineapple Coconut Chicken with sweet potatoes, red onion and bell peppers that can be prepared in either the oven or grill.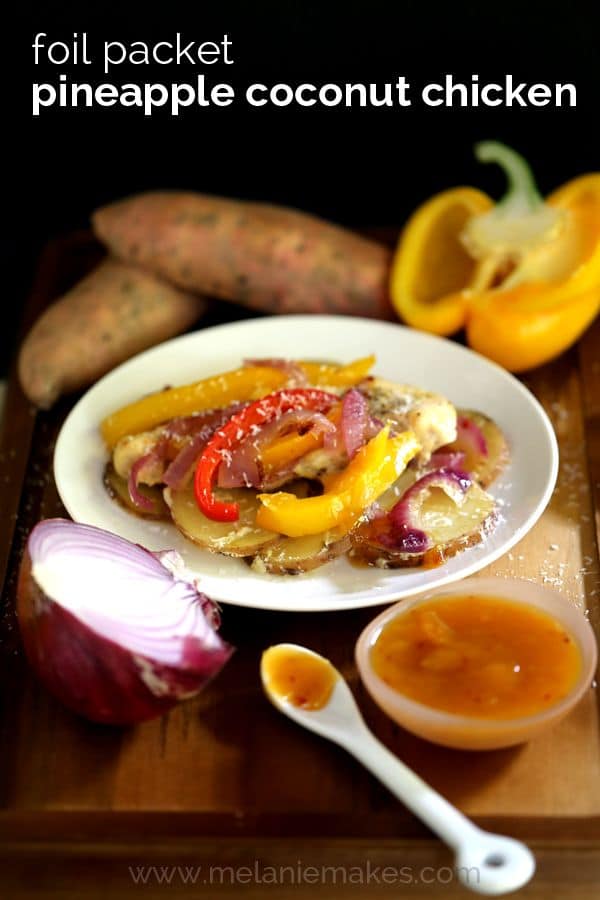 Why hello there, grilling season! You sure have been missed around here – especially by the husband. Did I mention he's become obsessed with Barbecue Pitmasters on television? (Truth they have television shows about absolutely everything.) After Kellyn was born, we watched a marathon of episodes and he's decided if this whole medicine gig doesn't work out, he's going to go on the competitive barbecue circuit… Aye, aye, aye.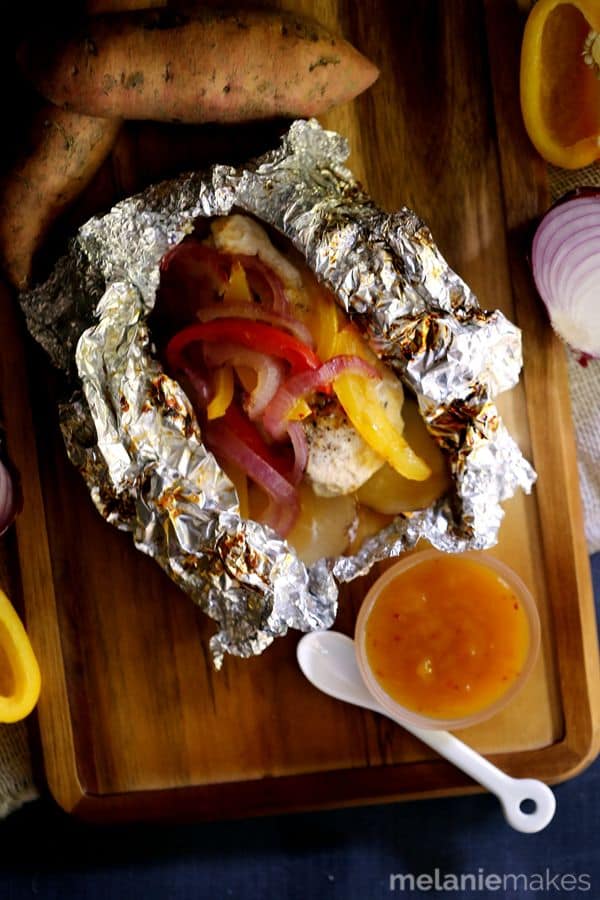 But I digress. Sundays in our house always mean grilling for dinner as long as Andy's call schedule cooperates. That usually means that he's then in charge of dinner but on occasion, I dream up something and then give it to him to actually cook. This is where I admit that I hate to smell like smoke, thus I make my husband cook my creations. This Foil Packet Pineapple Coconut Chicken is awesome in that it can be cooked on the grill but also can be cooked in the oven in case of inclement weather. Or you know, in case my husband has gotten paged and is not available to cook my dinner for me.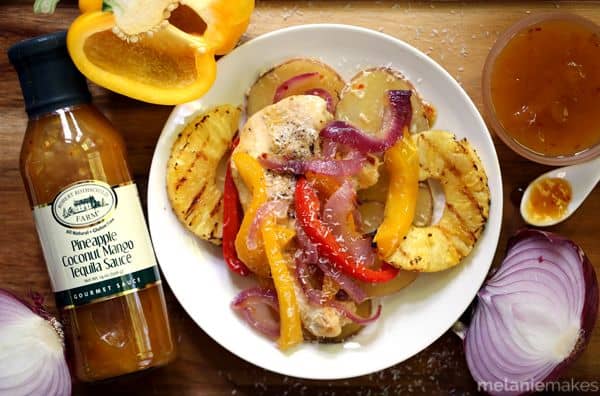 This dinner couldn't be easier and is absolutely packed with flavor. All of my children gladly gobbled up their portions, as did Andy and I. Sweet potatoes, red onion and bell peppers are kicked up a notch thanks to the absolutely amazing Pineapple Coconut Mango Tequila Sauce from my friends at Robert Rothschild Farm. A little sweet, a little heat and absolutely perfect. I found myself dipping a few extra pepper slices in this awesome sauce while I waited for dinner to cook. Yes, it's that good. Everything is then wrapped in an aluminum foil packet and then baked or grilled. Done and done. The fact that there are minimal dishes to wash after this meal is just icing on the cake.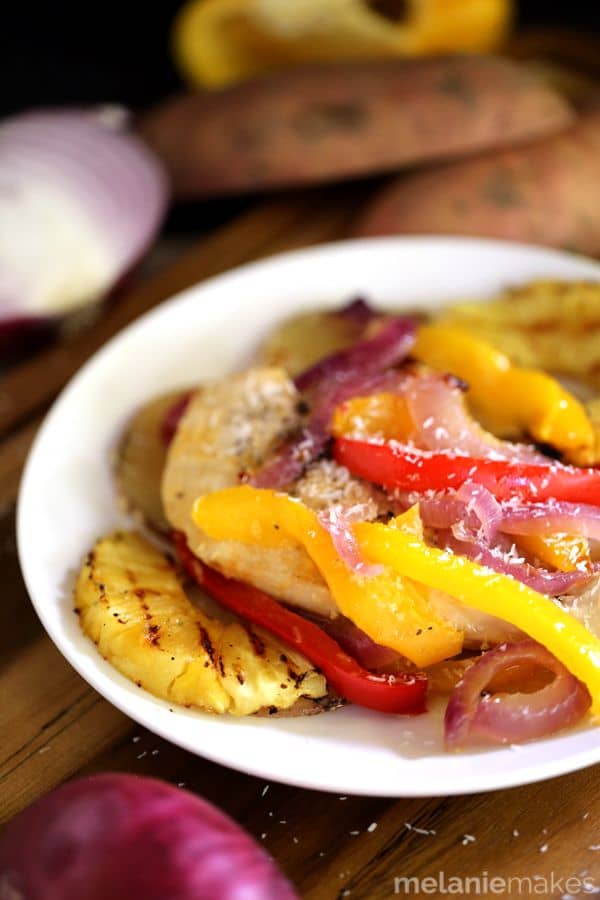 Melanie Bauer
Yields 6 foil packets
Foil Packet Pineapple Coconut Chicken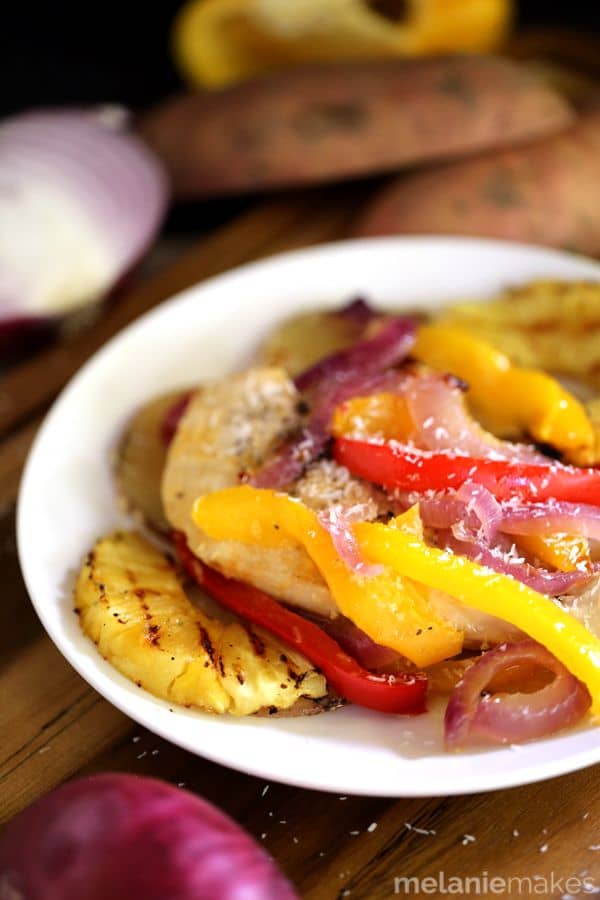 Ingredients
2 sweet potatoes, cut into 1/8" slices
6 boneless skinless chicken breasts
1 red bell pepper, cut into 1/4" strips
1 yellow bell pepper, cut into 1/4" strips
1 red onion, cut into 1/4" strips
1 pineapple, cut into 1/4" rings
unsweetened coconut, to garnish (optional)
Instructions
Preheat oven to 400 degrees or light grill to temperature.
In a large bowl, add peppers and onion. Add 1/2 cup Pineapple Coconut Mango Tequila Sauce and toss to coat.
Cut six large pieces of foil and spray each with non-stick spray or mister filled with olive oil.
Place 6-8 slices of sweet potatoes in a single layer in the middle of each foil piece. Top with chicken breast and season with salt and pepper.
Divide pepper and onions evenly over each chicken breast.
Fold foil tightly around chicken and vegetables to create packet and cook for 45 minutes or until chicken is cooked through.
Meanwhile, grill pineapple rings until warmed through and grill lines are visible, flipping halfway through cooking.
Plate contents of foil packet and serve with grilled pineapple rings. Garnish with unsweetened coconut and additional sauce, if desired.
7.8.1.2
255
https://melaniemakes.com/foil-packet-pineapple-coconut-chicken/
Melanie Bauer | Melanie Makes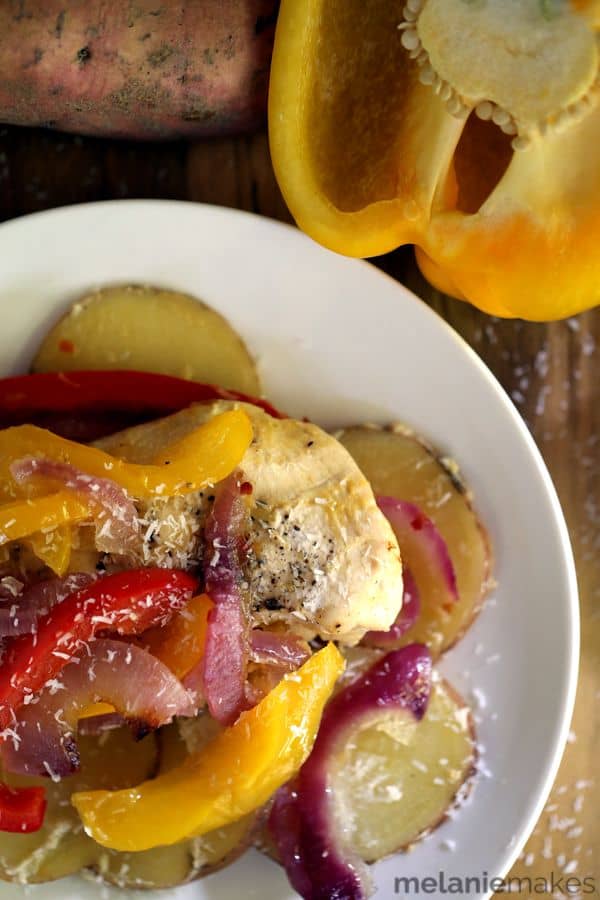 I garnished my plate with additional sauce and flakes of unsweetened coconut. You could also use sweetened coconut if you already have it on hand. This Foil Packet Pineapple Coconut Chicken is sure to be on our menu often during grilling season!
Looking for more great chicken recipes?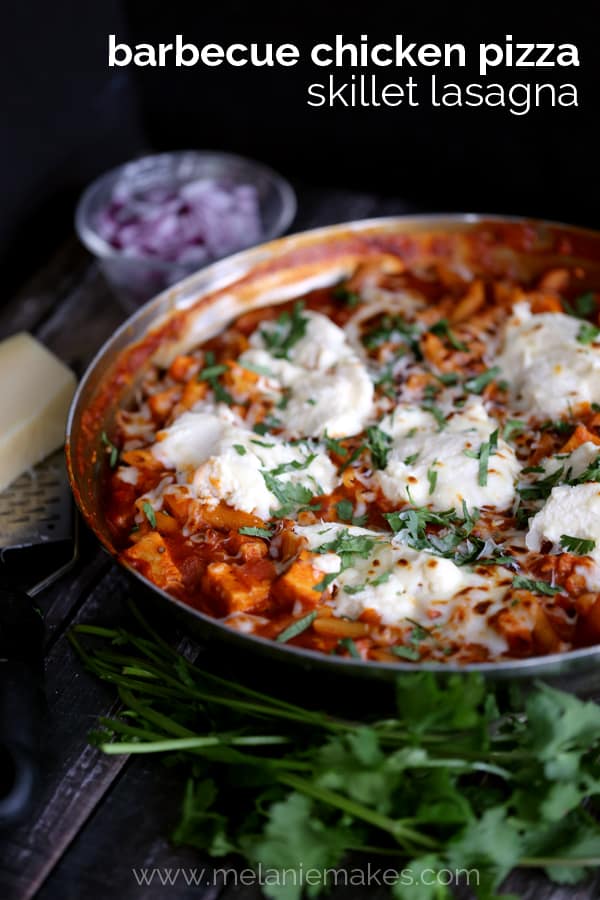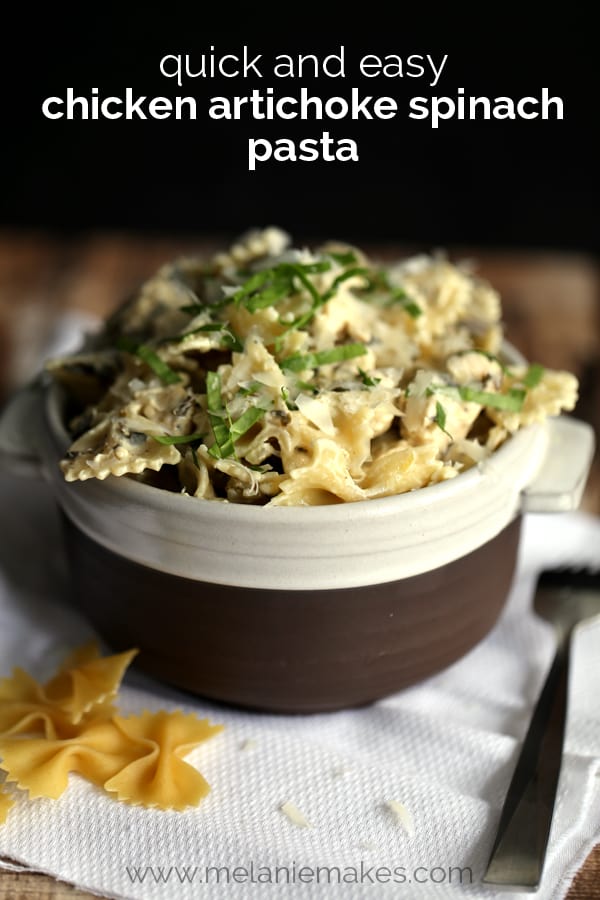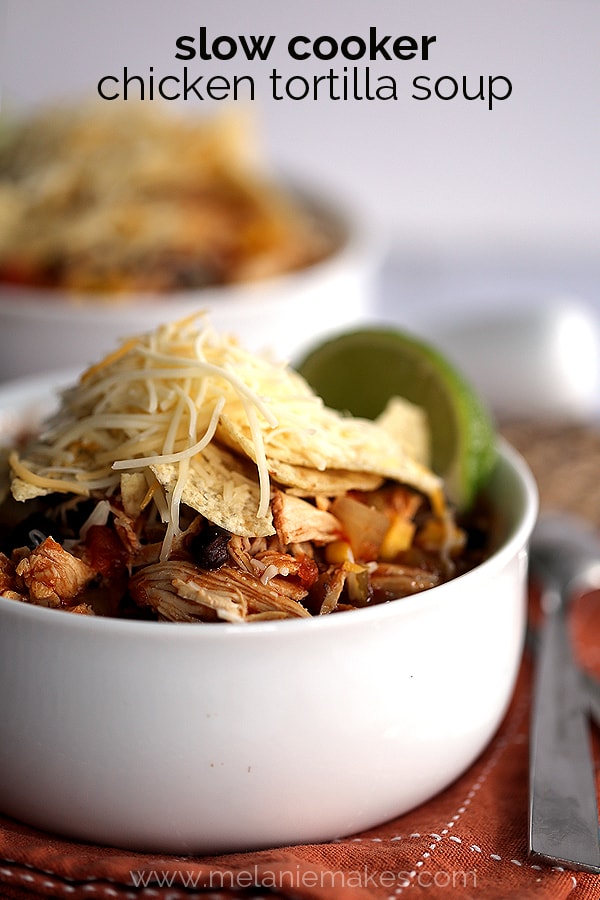 More chicken recipes from fellow food bloggers:
One Pot Balsamic Chicken Thighs and Potatoes | Will Cook for Smiles
Tex-Mex Chicken Stuffed Sweet Potatoes | Mariah's Pleasing Plates
Rustic Chicken Marsala Bake | A Dash of Sanity
—–
I was compensated by Robert Rothschild Farm to create a recipe featuring their product. As always, all thoughts and opinions are my own. Thank you for supporting this sponsor that allows me the opportunity to create content, such as this, for Melanie Makes.