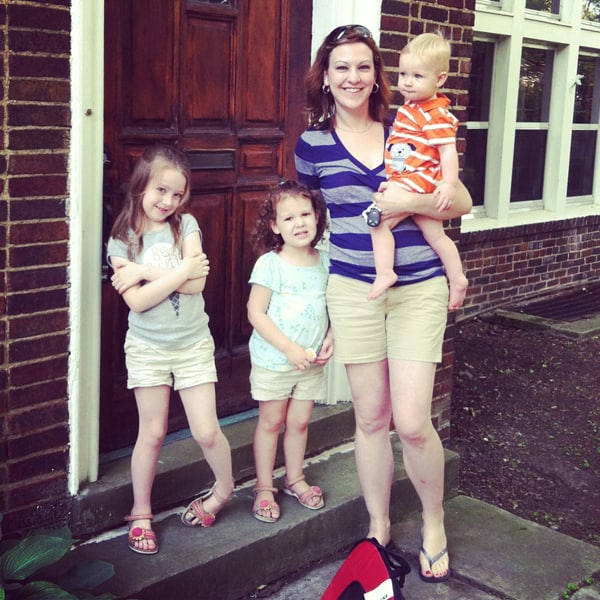 we arrived safely on sunday to a very humid cleveland. kudos to the menagerie for being kind to me as i drove with these three and andy had the two furry boys and lizzie the turtle. the hour time change and mountain of boxes continues to overwhelm but everyday brings a bit more normal to go with it.
our new neighborhood is nothing short of amazing. the night we arrived one neighbor gave me her cell number in case we needed anything. on monday when our things arrived, we had six sets of neighbors drop by and say hello. we also have invitations to a block party this weekend and another next weekend. it's feels amazing to be loved from the get go!
although we love our home, we've already shelled out $800 for a plumber tuesday so that two of our showers would drain properly. luckily the seller is reimbursing us as it was caused by pieces of grout, tile, screws and who knows what else in the pipes. nobody has lived here for two years and then it was flipped. while improvements were made, the craftmanship leaves a bit to be desired at times. i'm hoping we stay here long enough to truly put our stamp on the place and give it the love that it deserves. the house was built in 1925, so it deserves some tlc.
today is the first day i've gotten everyone down for a nap/resting time at the same time and andy's headed out to take care of some work tasks before he begins training next week. time for this mama to hit the to-do list.