Forget plain blocks of frozen water to cool your drink! Instead think outside of the box with ice cubes infused with the fresh flavors of vegetable and fruit juice.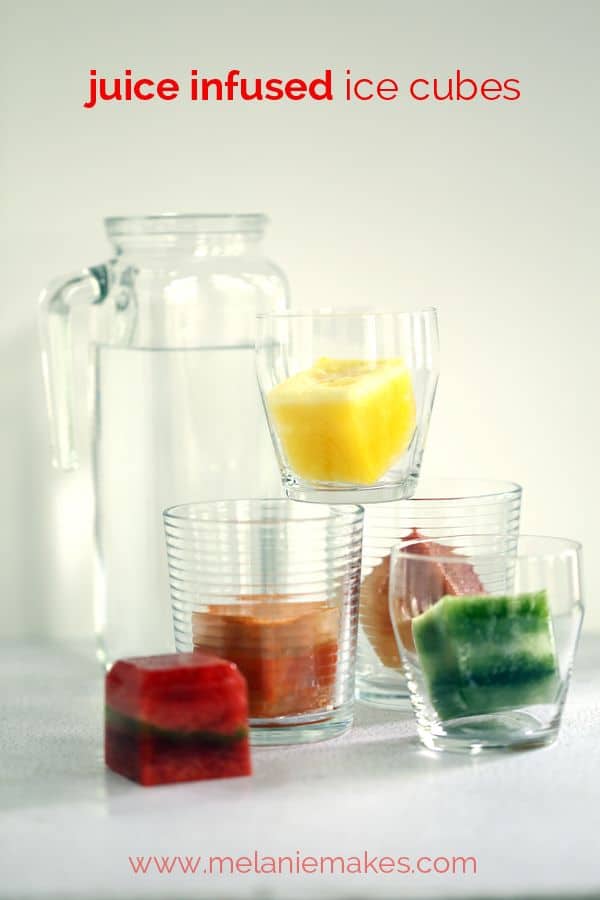 We're on the home stretch now! Just 2.5 days left of school before summer vacation. I'm not sure who's more excited, the menagerie or mama. This mama needs to get the baby on a nap schedule! In the meantime, I'm dreaming of the less regimented days where we can be more lax with bed times and laying around in pajamas reading or painting is the norm. (I should specify that that's what the kids will be doing, not mama.)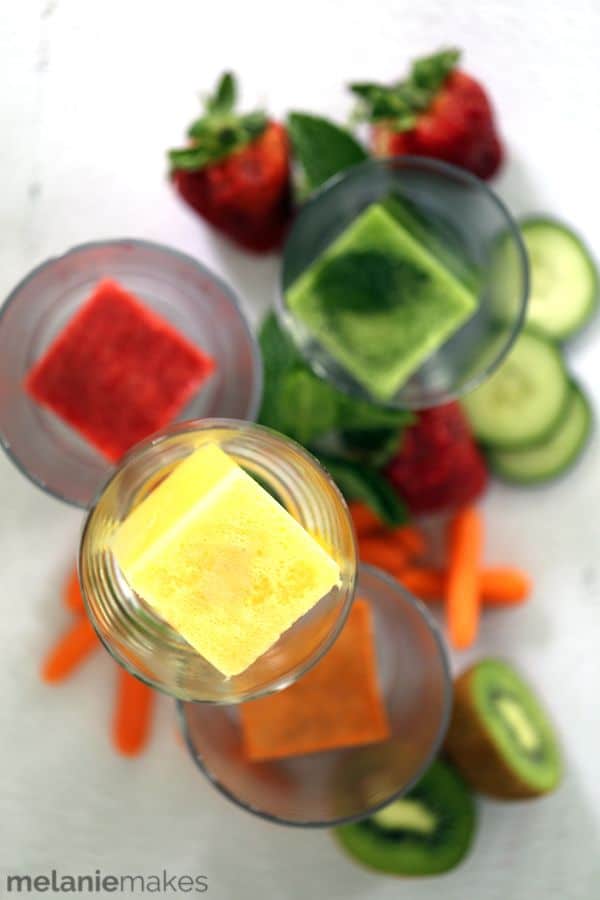 At our house, everyone drinks water throughout the day from their own water bottle. Thirsty? Your water bottle is always at the ready and can easily be filled whenever it's empty. The kids also drink milk at breakfast and dinner but otherwise water is the main thirst quencher. For the warmer weather ahead and to insure everyone is staying hydrated, I came up with a fun and colorful plan that was an instant hit with the menagerie.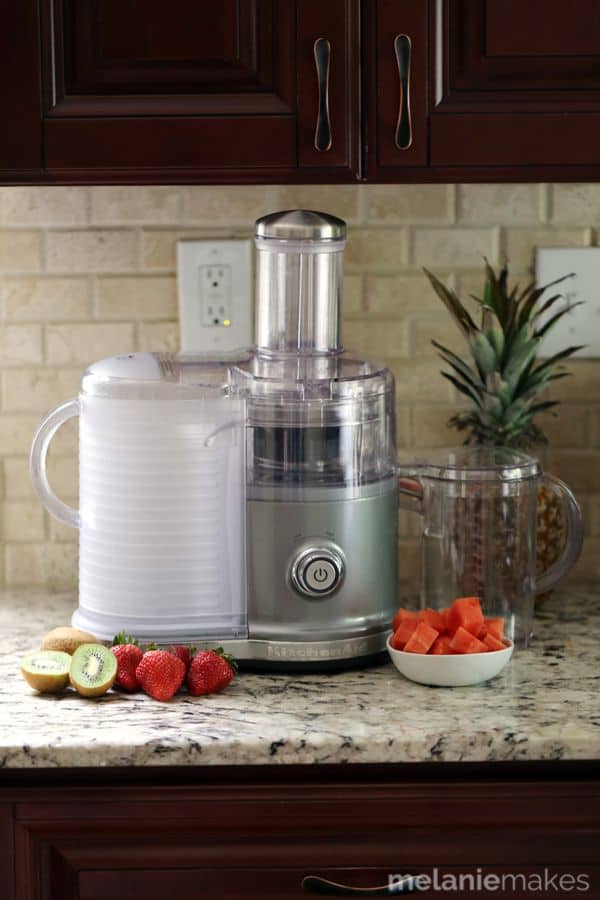 Enter my KitchenAid Easy Clean Juicer. I've owned juicers before, but this one deserves it's name as it indeed is easy to clean making juicing more enjoyable and less of a chore. Since we're not huge juice drinkers, I thought why not make juice infused ice cubes that I can make in bulk and then keep in the freezer? When we're filling up water bottles throughout the day, it's just as easy to throw in a colorful cube of fruit or vegetable juice to make things more fun and flavorful. And you know what? The novelty hasn't worn out yet – it's been a hit with the whole family!
Some of our favorites include: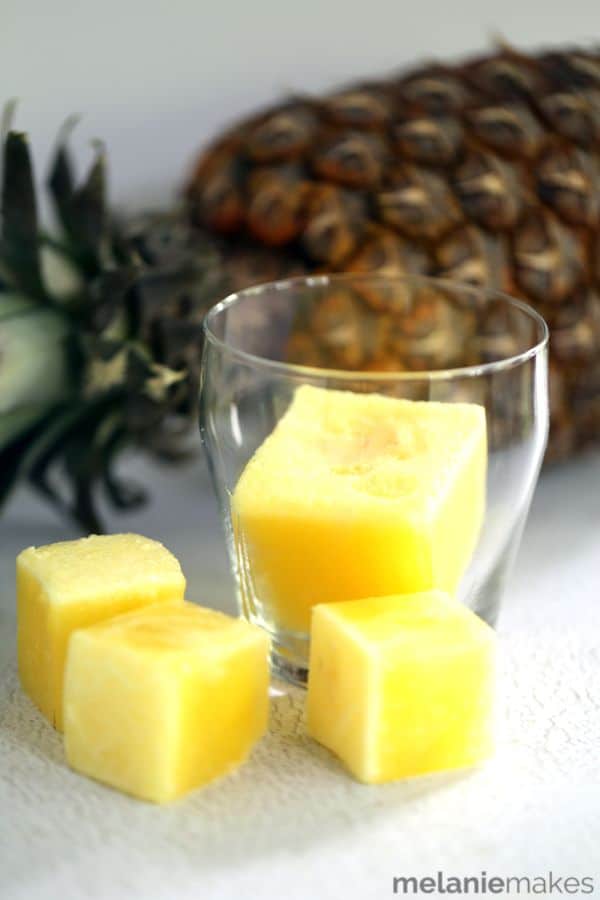 Pineapple – Straight pineapple juice with a chunk of fruit in the middle.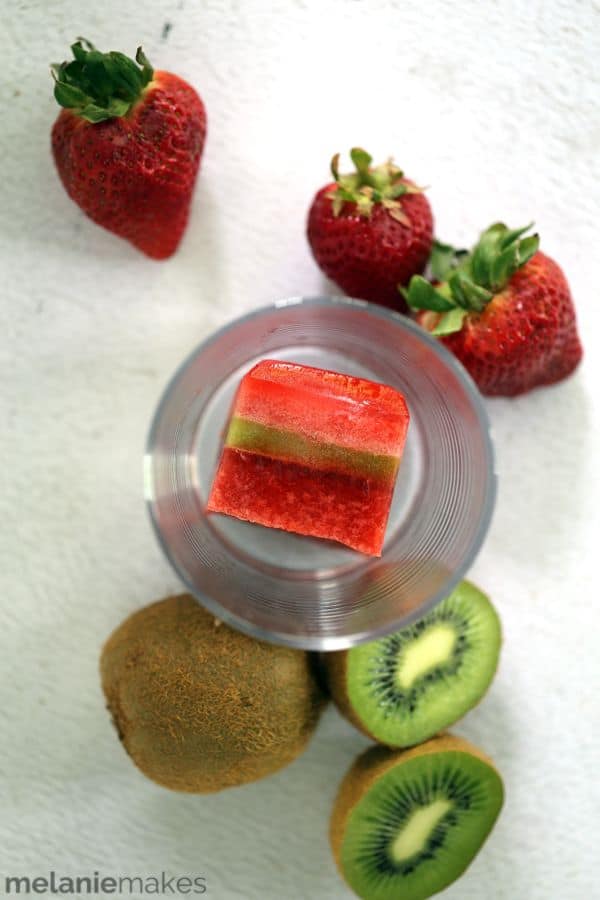 Strawberry Kiwi – Layers of strawberry and kiwi juice are not only pretty, but delicious as well!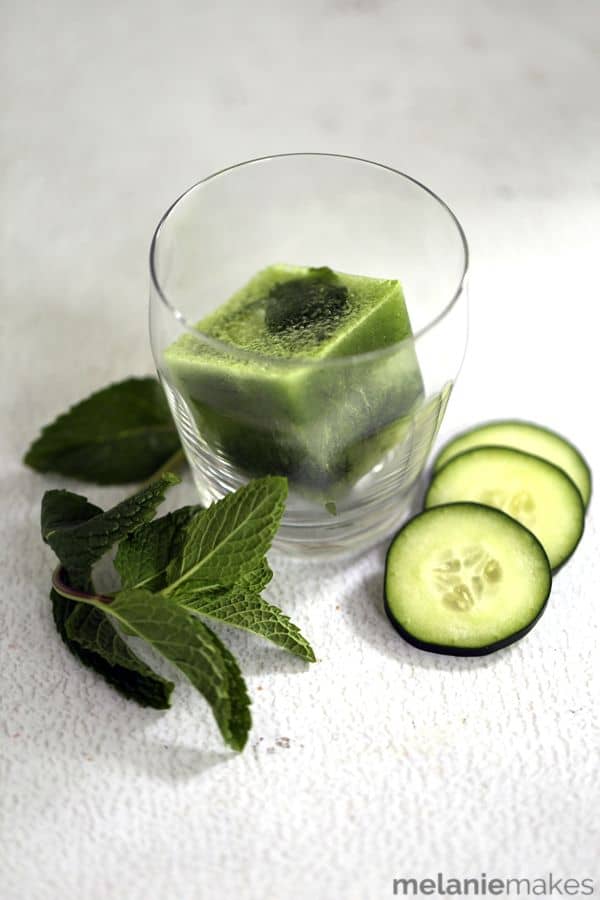 Cucumber Mint – It's like spa water in cube form! I also included a mint leaf and slice of cucumber within the cube itself.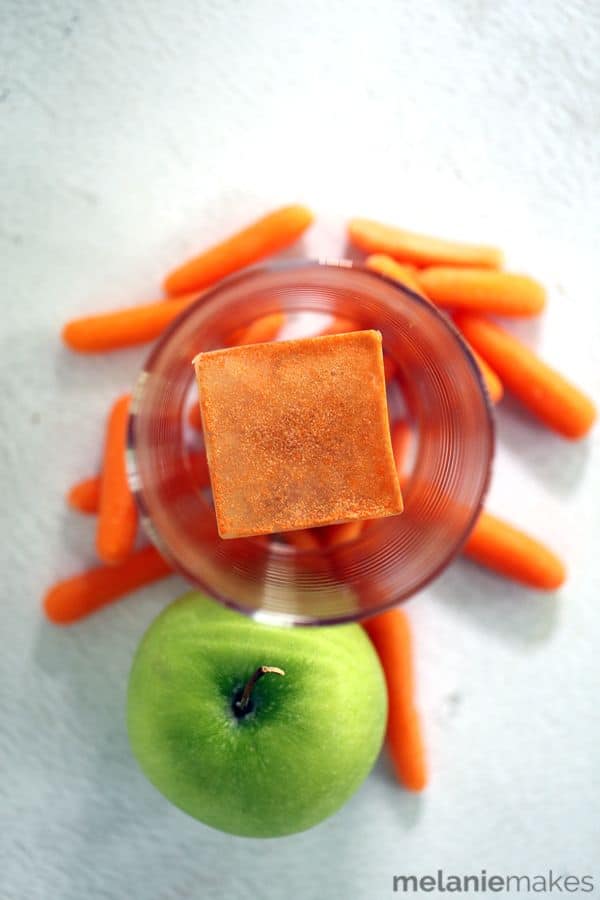 Apple Carrot – This is mama being sneaky. A mix of Granny Smith apple and sweet carrot juice. The perfect way to get a bit more veggies into your day.
Click here to find additional ideas and how to create juice infused ice cubes as part of my contributor post on the KitchenAid blog.