A visual weekly family menu plan including six meals, a breakfast, side dish and two dessert ideas. Each featured recipe includes multiple photos for each dish.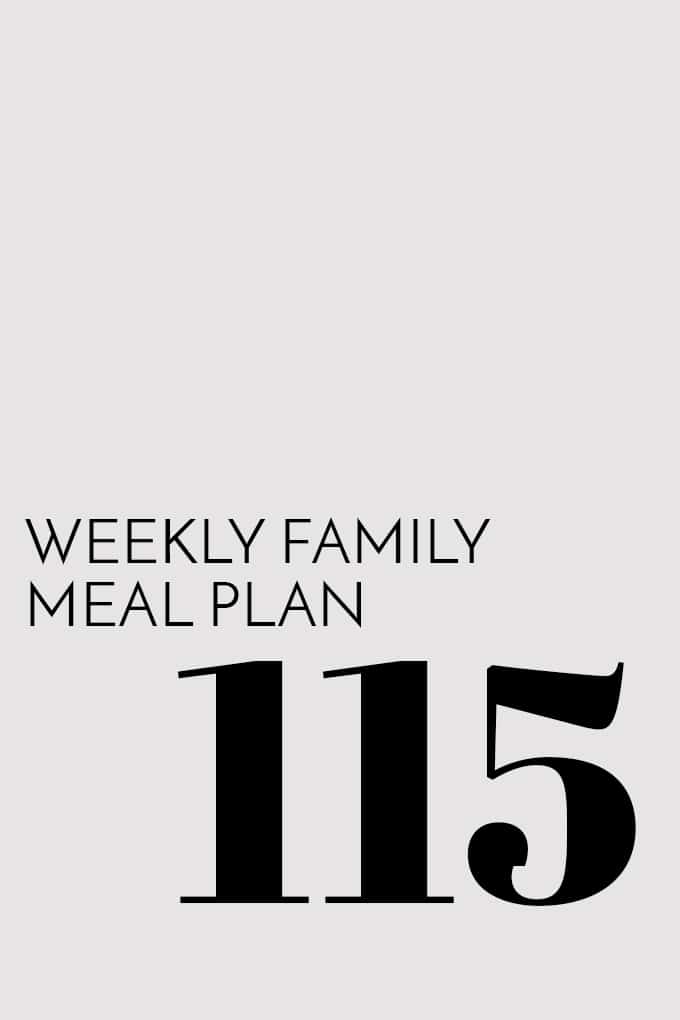 Keep in touch!  Subscribe to receive Melanie Makes recipes direct to your inbox.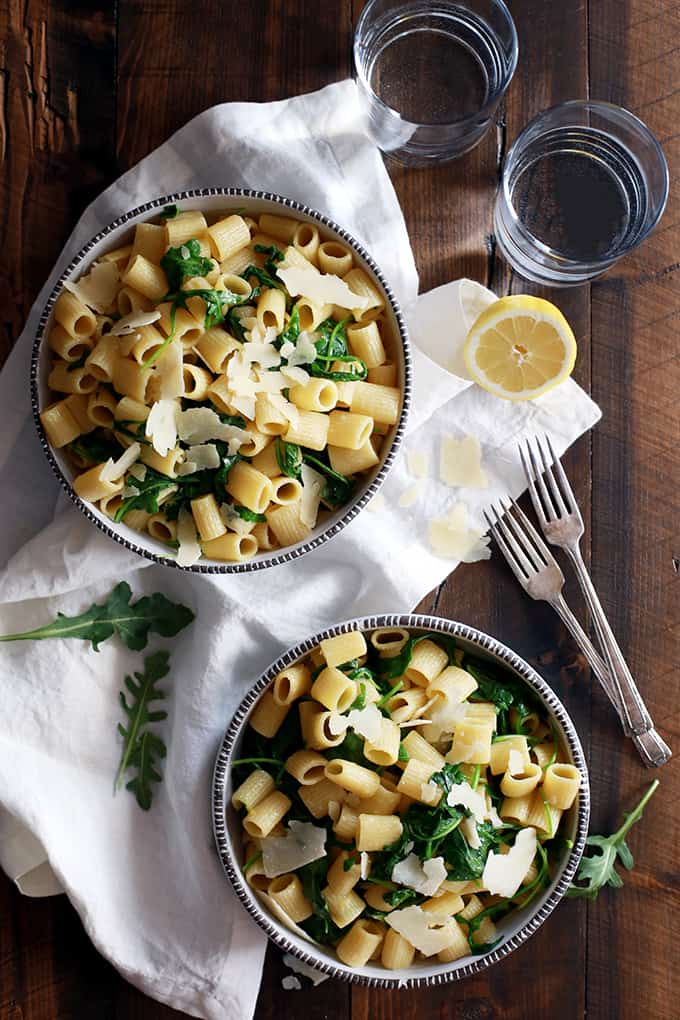 MONDAY
Lemon Arugula Pasta | Melanie Makes
This Lemon Arugula Pasta is the answer to getting dinner on the table quickly with minimal effort.  Your favorite pasta is tossed with lemon juice and zest, arugula and olive oil before being showered with Parmesan cheese.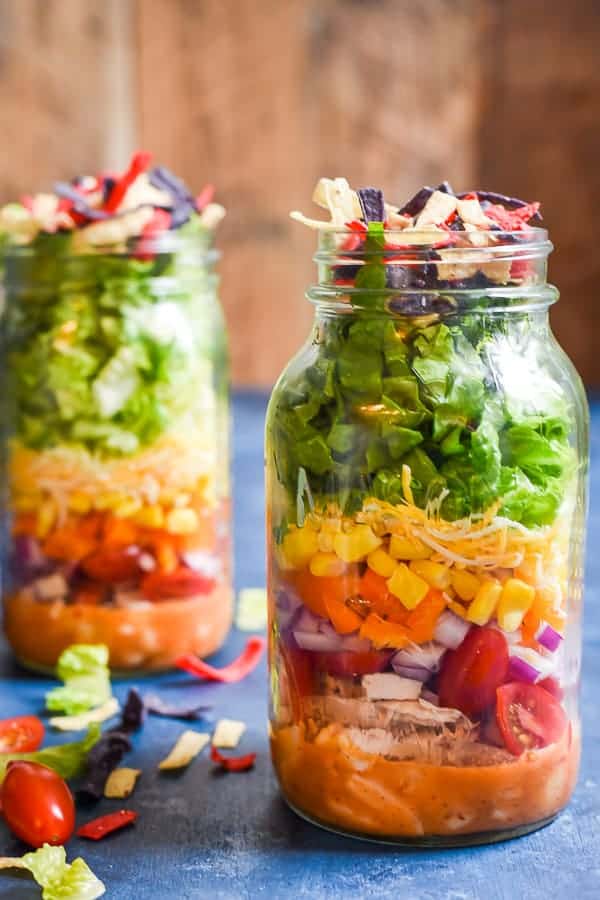 TUESDAY
Mason Jar Chicken Taco Salad | Neighbor Food
Keep these Mason Jar Taco Salads in the fridge for quick, filling, and flavor-packed lunches. The salads are perfect for sharing, and after they're gobbled up you can keep the sharing going by using them to collect spare change for local food pantries!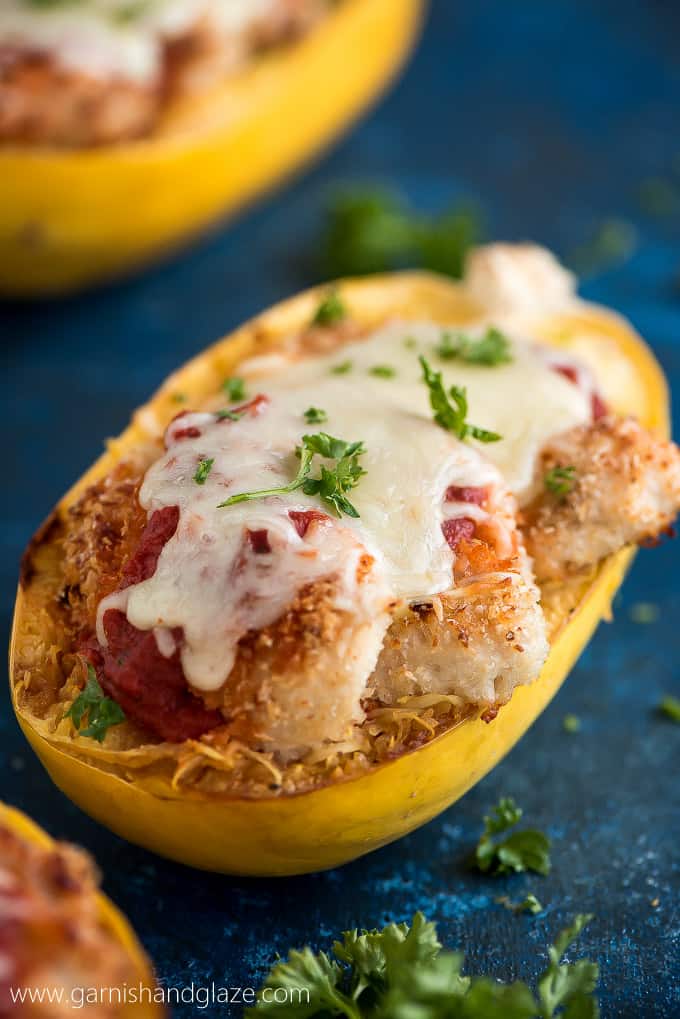 WEDNESDAY
Baked Chicken Parmesan Spaghetti Squash | Garnish & Glaze
Make a smart swap and cook up some Baked Chicken Parmesan Spaghetti Squash for healthier dinner with the same great taste and crispy texture.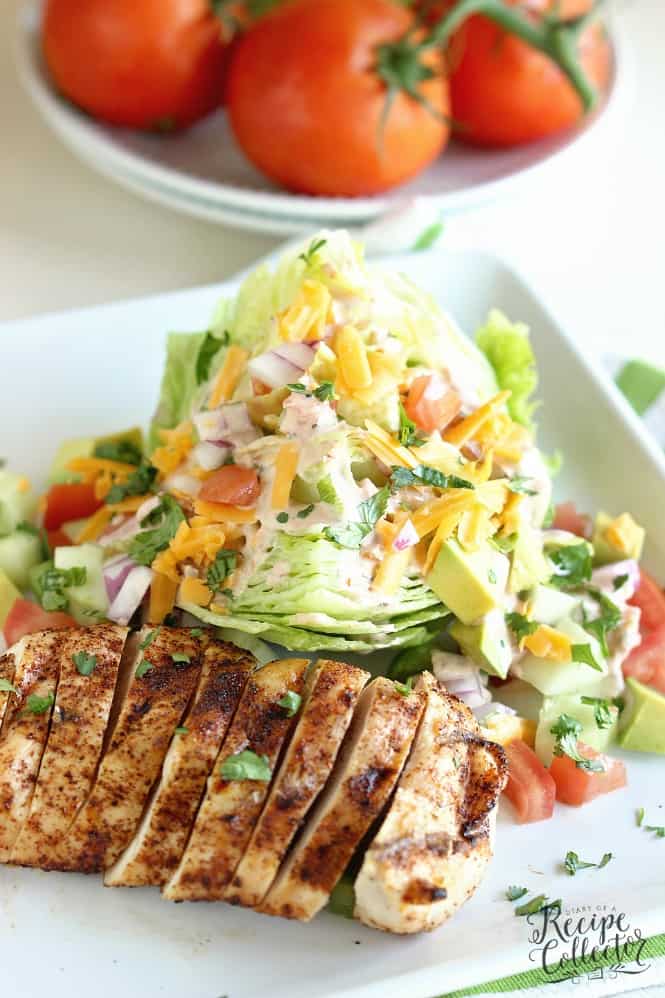 THURSDAY
Chicken Fajita Wedge Salad | Diary of a Recipe Collector
This Chicken Fajita Wedge Salad is a perfect way to enjoy fajitas in a light, healthy, and low-carb way!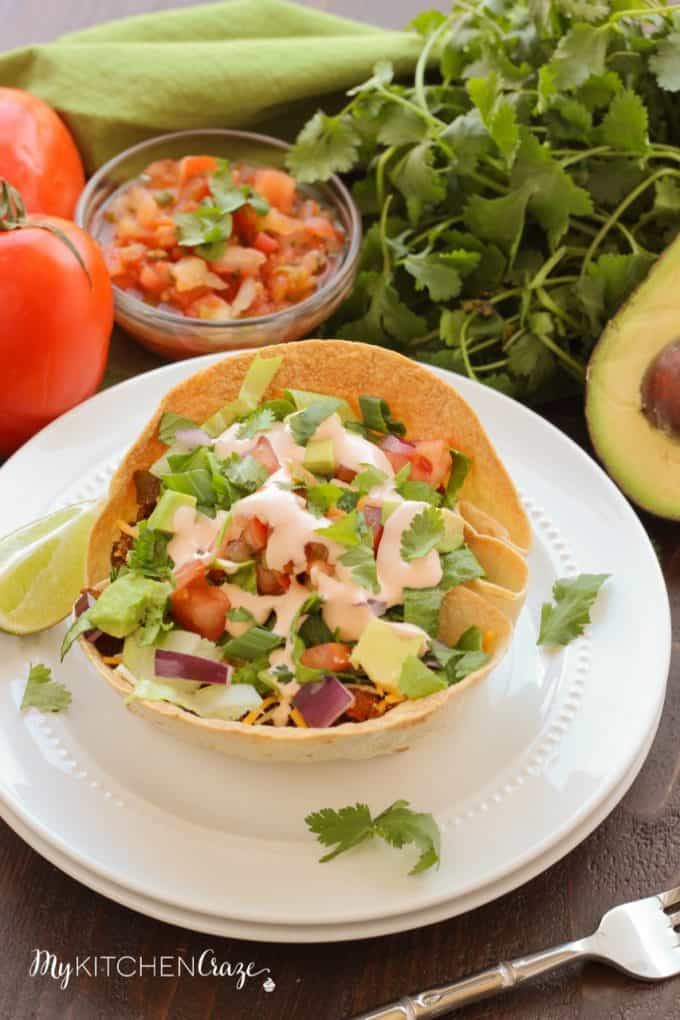 FRIDAY
Tex Mex Taco Salad | My Kitchen Craze
Need something on your table within 30 minutes? Then this Tex-Mex Taco Salad is it. Easy put together meal that's fresh and delicious!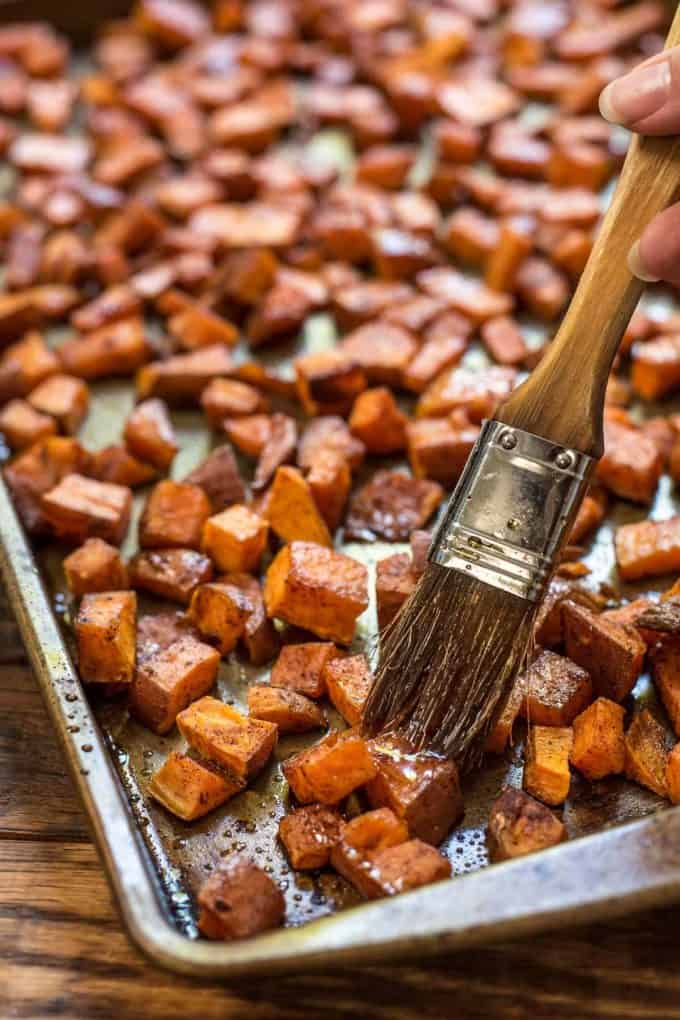 SIDE DISH
Maple Roasted Sweet Potatoes | Neighbor Food
It doesn't get much easier (or more delicious) than these Maple Roasted Sweet Potatoes. It's the side dish you'll want on your table all Autumn long.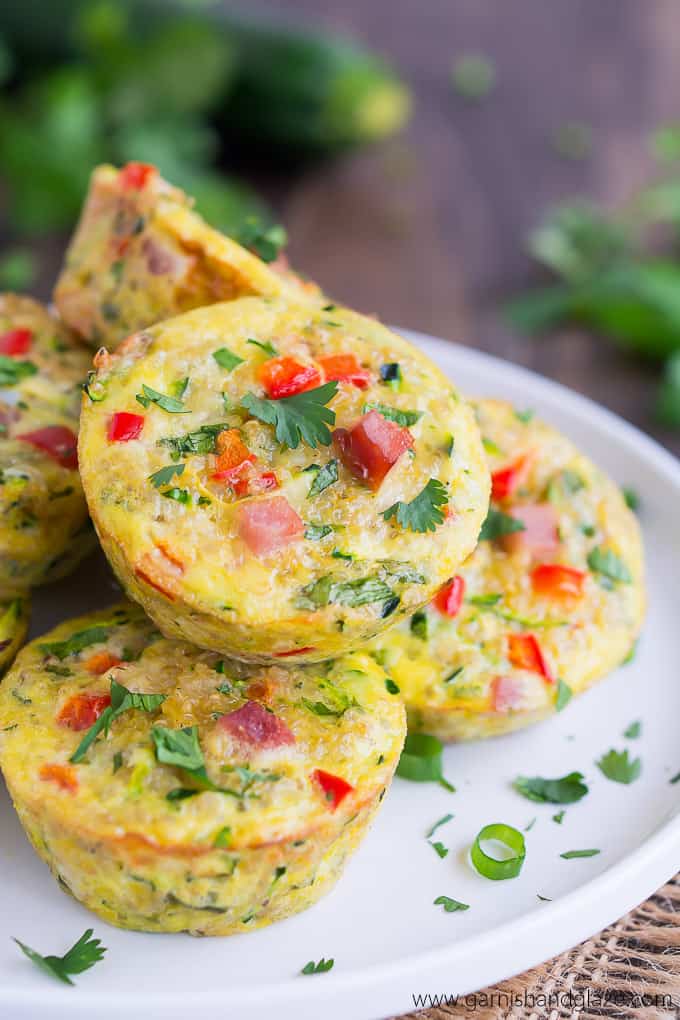 BREAKFAST
Mini Zucchini Quinoa Frittatas  | Garnish and Glaze
These veggie packed, high protein Mini Zucchini Quinoa Frittatas are perfect for Sunday brunch or an easy grab-and-go healthy breakfast.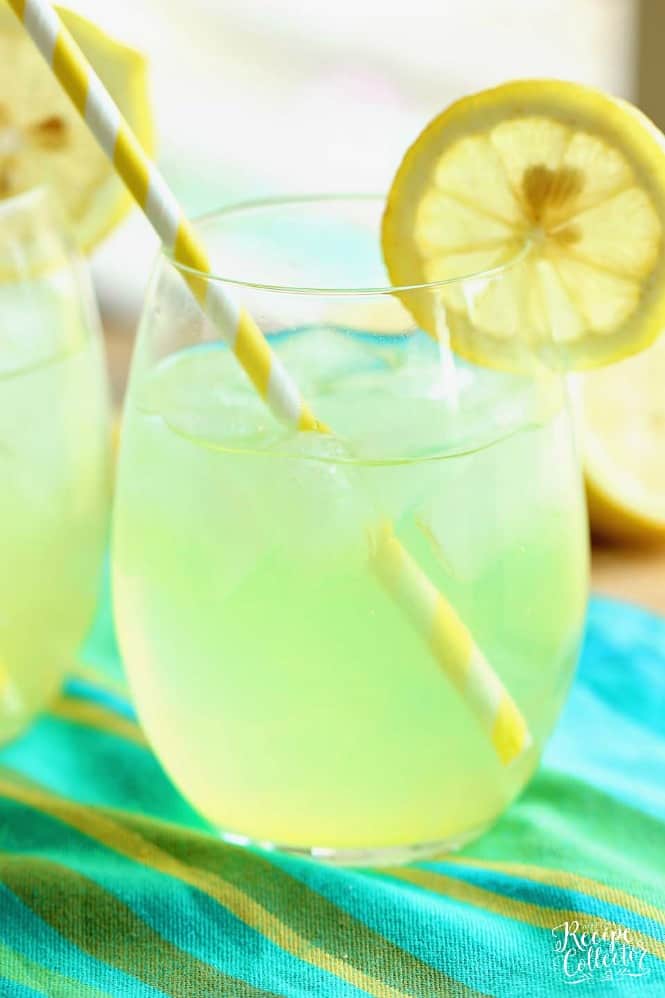 DRINK
Skinny Vodka Lemonade | Diary of a Recipe Collector
A perfect cocktail for summer that is lower in calories and perfect for the pool and the beach!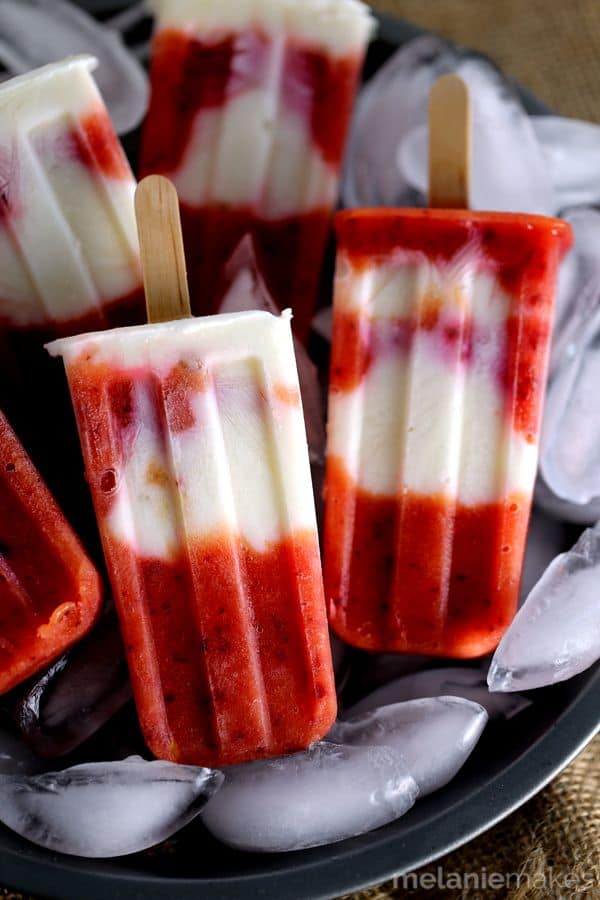 DESSERT
Stone Fruit and Yogurt Popsicles | Melanie Makes
Not only are these Stone Fruit and Yogurt Popsicles loaded with fresh fruit but they also pack a protein punch.  Mangos, nectarines and plums are blended together before being layered with honey sweetened Greek yogurt and frozen to create these sweet treats.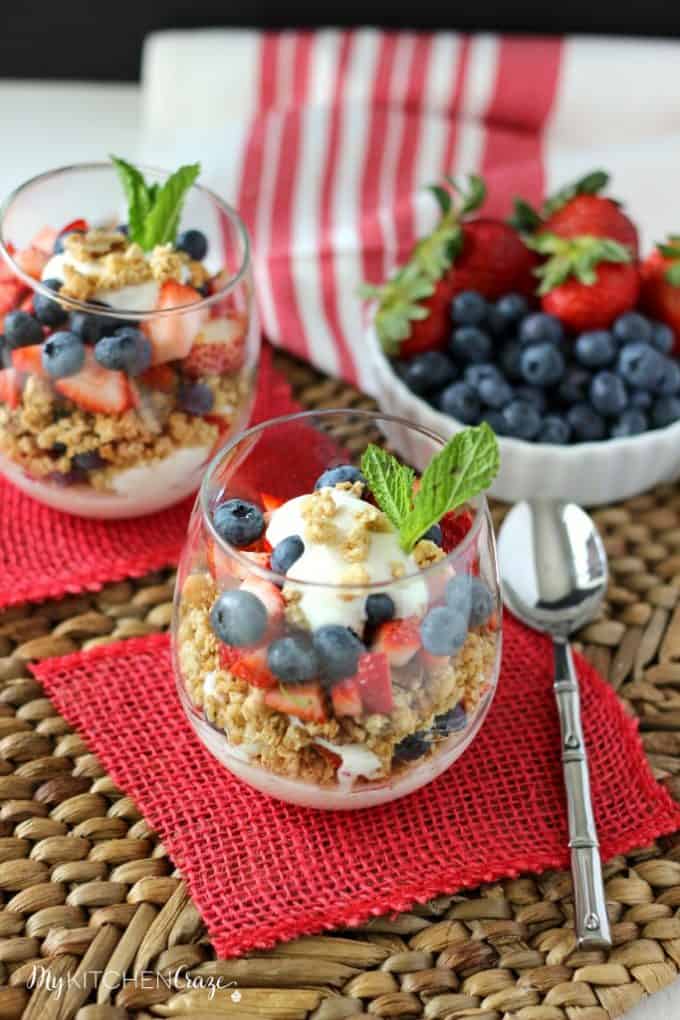 DESSERT
Berry Fruit and Yogurt Parfait | My Kitchen Craze
Are you a breakfast eater? Do you sit down and have some sort of breakfast in the mornings or are you a granola bar, smoothie type of person? I've found there are two different types of breakfast eaters. Sometimes they can run into one another, but for the most part there is a sitter and a runner.

—–
Looking for more recipe ideas?  Check out my past menu plans and other recipes I've created.
Subscribe to Melanie Makes to receive my Most Popular Recipes of 2106 eBook FREE.