A visual weekly family menu plan including six meals, a breakfast, side dish and two dessert ideas. Each featured recipe includes multiple photos for each dish.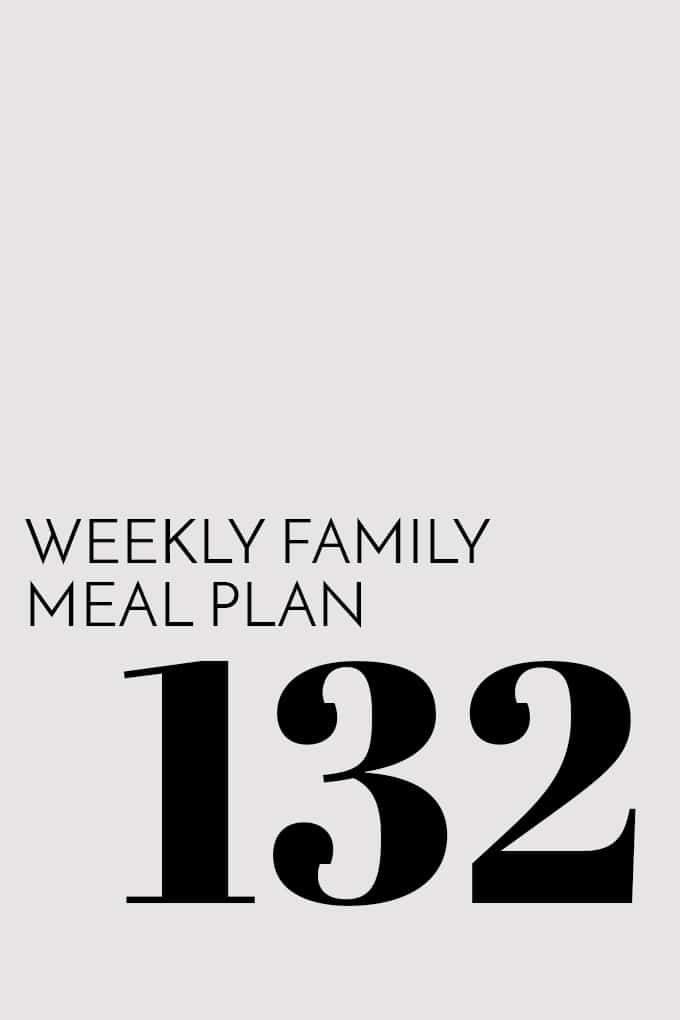 Keep in touch!  Subscribe to receive Melanie Makes recipes direct to your inbox.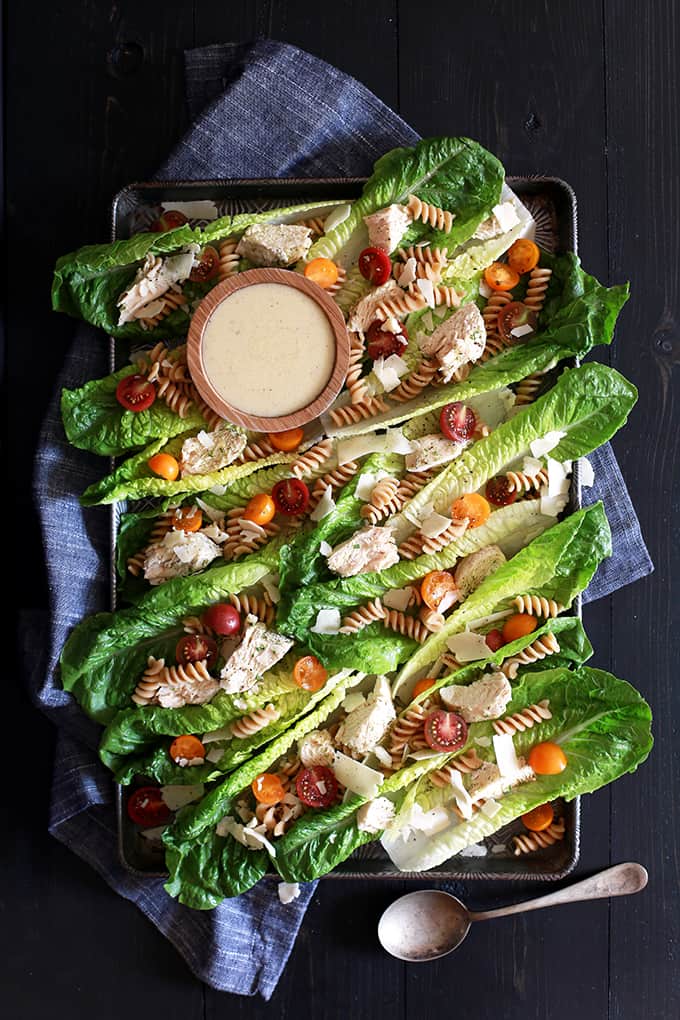 MONDAY
Chicken Caesar Pasta Salad | Melanie Makes
This deliciously easy Chicken Caesar Pasta Salad takes just 25 minutes to prepare and is the perfect weeknight dinner idea.  Chicken, shaved Parmesan cheese, pasta and cherry tomatoes adorn crisp romaine leaves before being drizzled with a homemade Caesar dressing.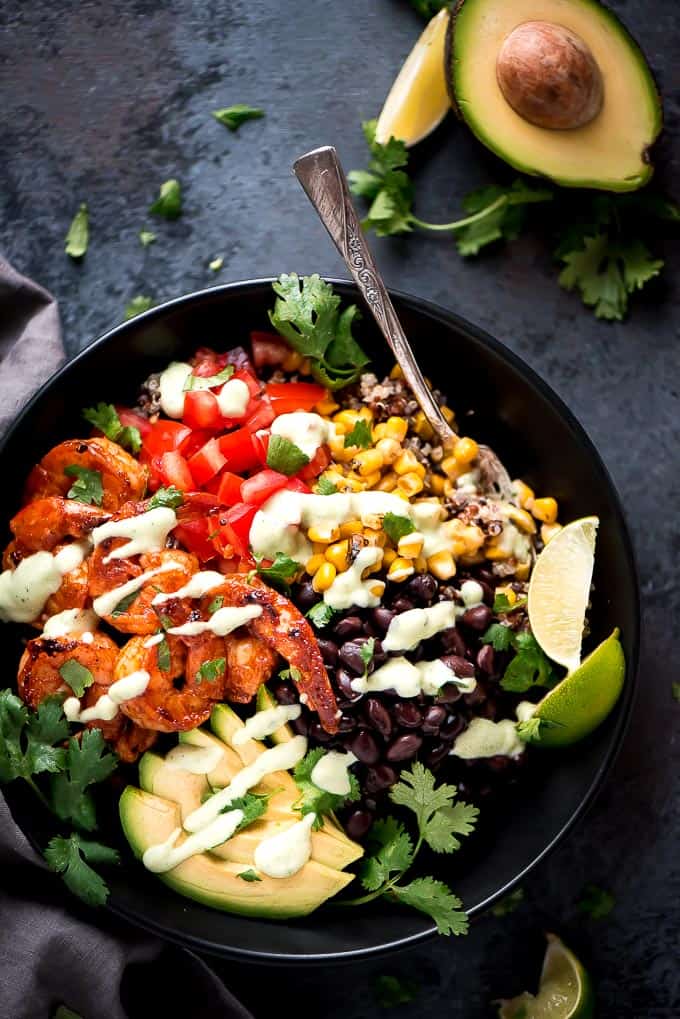 TUESDAY
Honey Lime Shrimp Quinoa Bowls | Garnish & Glaze
Feed your family a quick and healthy meal with these Honey Lime Shrimp Quinoa Bowls topped with Avocado Dressing. Shrimp never tasted so good!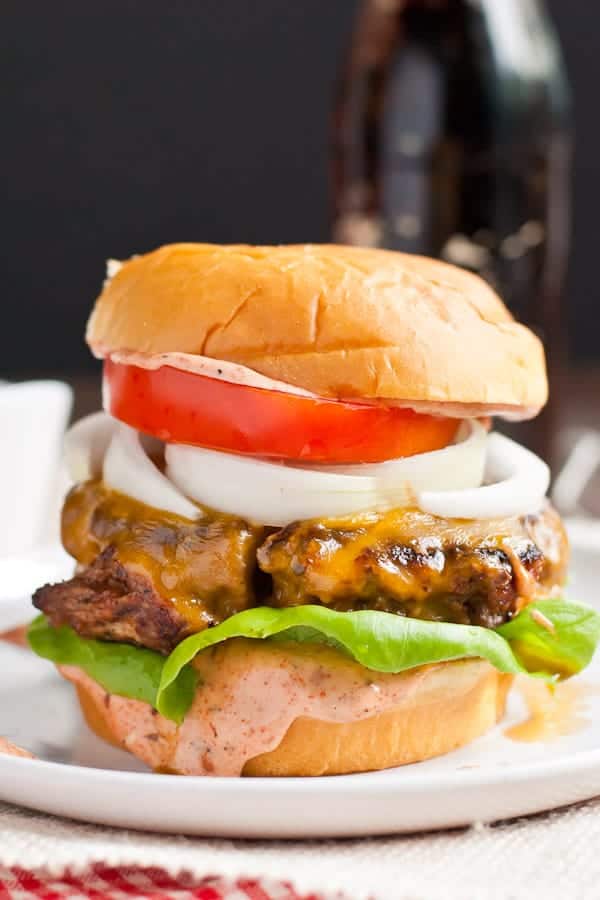 WEDNESDAY
Cajun Burgers | Neighbor Food
These Cajun Burgers are slathered in a killer sweet and smoky Cajun sauce.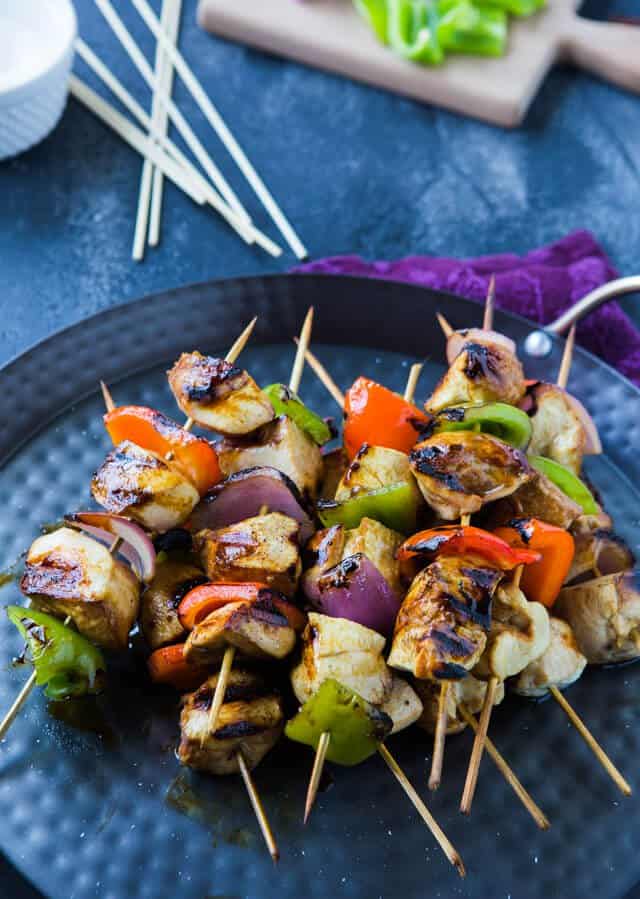 THURSDAY
Easy Chicken Kebabs | A Zesty Bite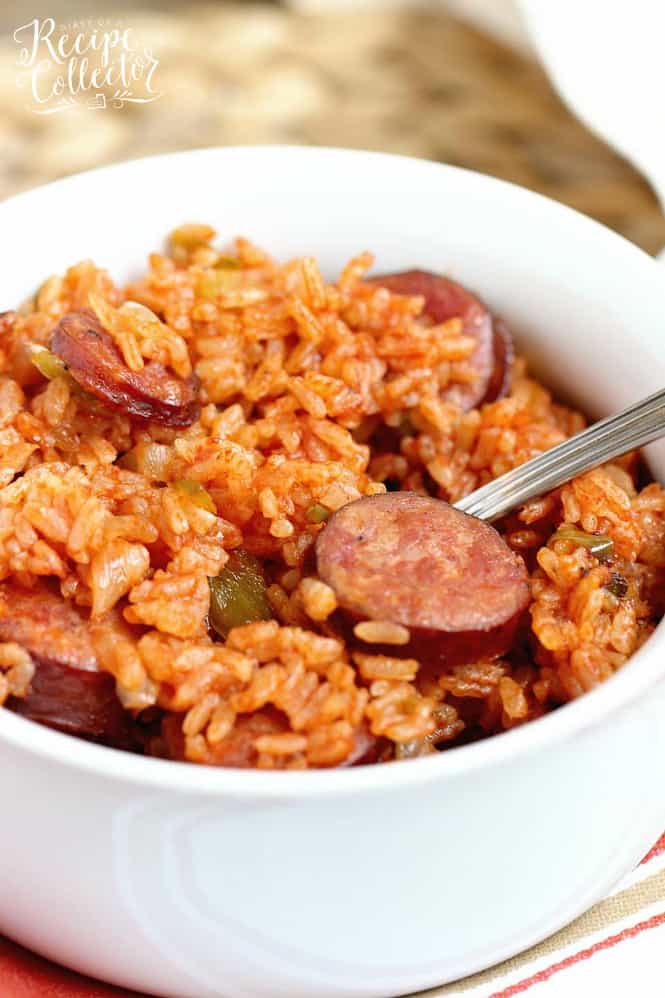 FRIDAY
One-Pot Sausage and Red Rice | Diary of a Recipe Collector
An easy creole recipe with only a few ingredients.  It's a delicious twist on Jambalaya!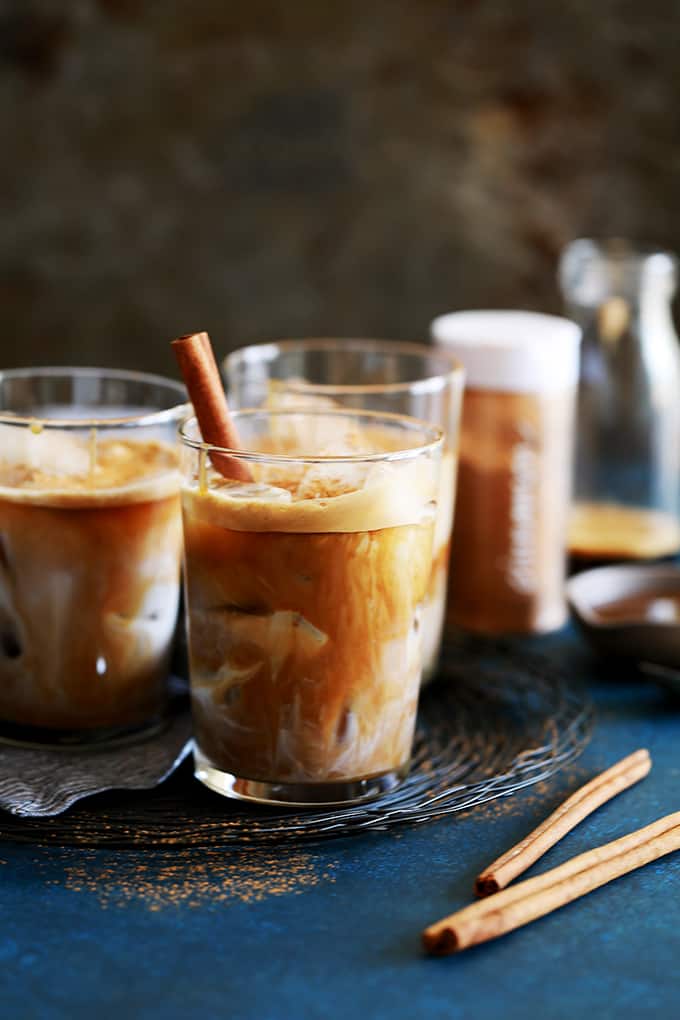 DRINK
Iced Cinnamon Almond Milk Macchiato | Melanie Makes
My four ingredient Iced Cinnamon Almond Milk Macchiato takes less than five minutes to create – so much faster than a trip to see your favorite barista!  Espresso, almond milk, cinnamon and caramel combine to create this amazing drink that tastes like you're sipping a cinnamon roll.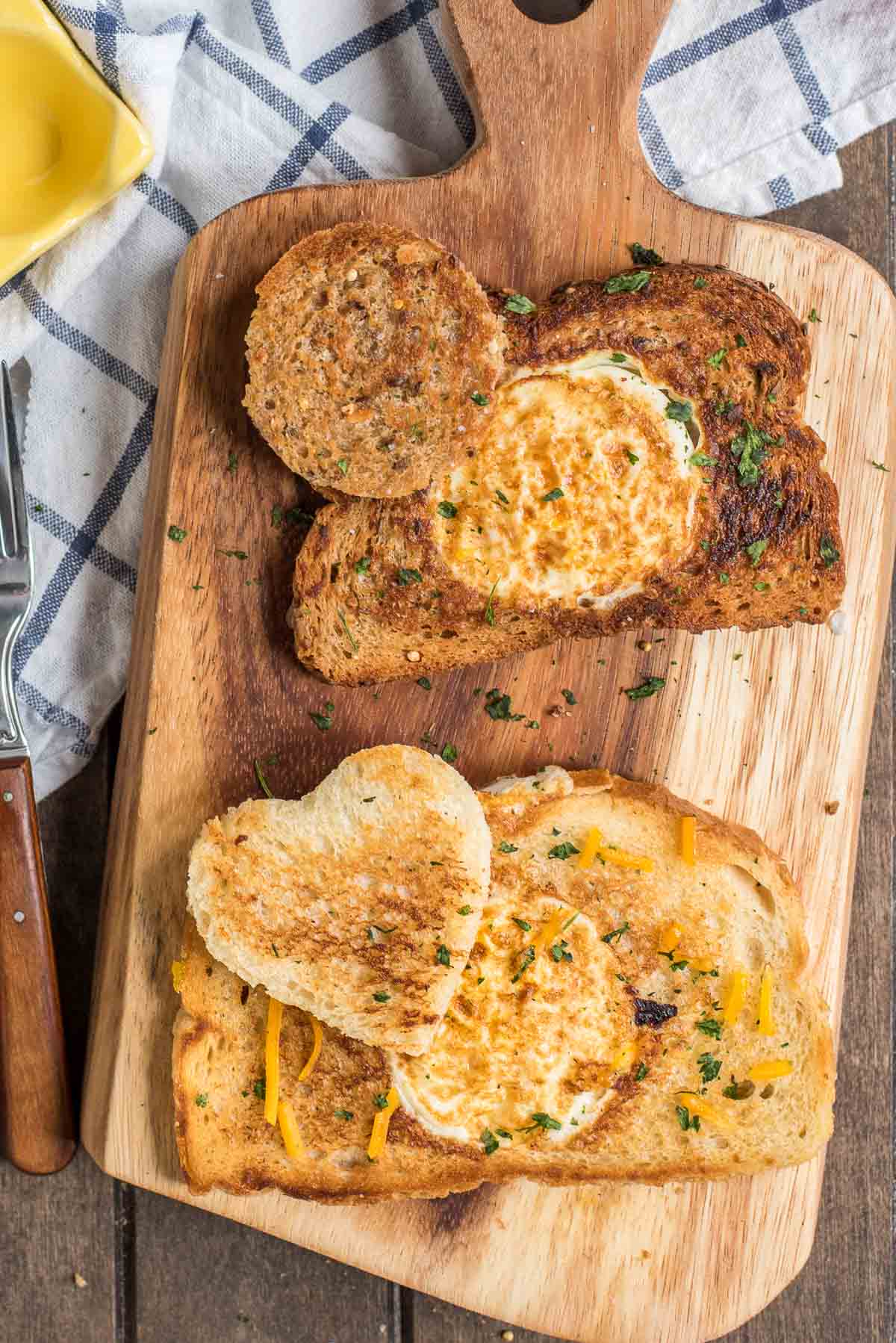 BREAKFAST
Egg in a Basket | Neighbor Food
Whether you call it Egg in a Basket, Toad in a Hole, or something else entirely, there is nothing more satisfying than this simple meal of an egg fried in buttered toast. It's a staple for easy breakfasts or lazy dinners!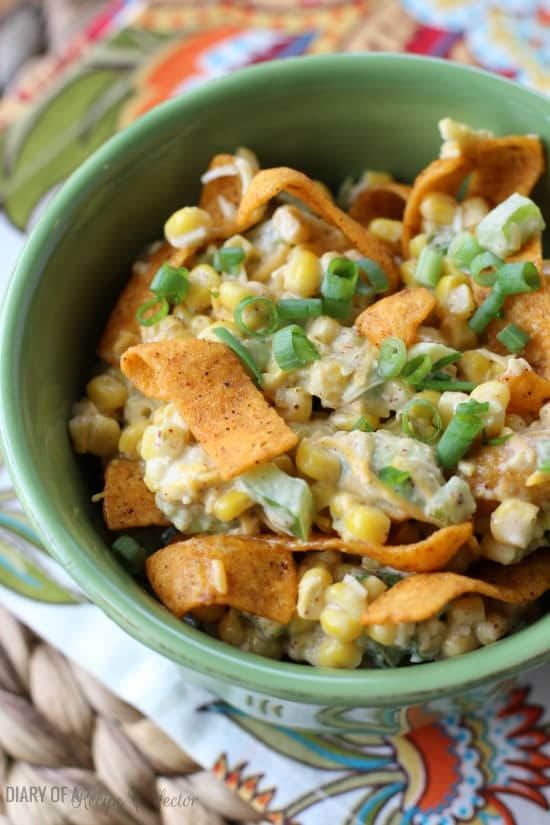 SIDE DISH
Frito Corn Salad | Diary of a Recipe Collector
Perfect make-ahead side dish made with Chili Cheese Fritos!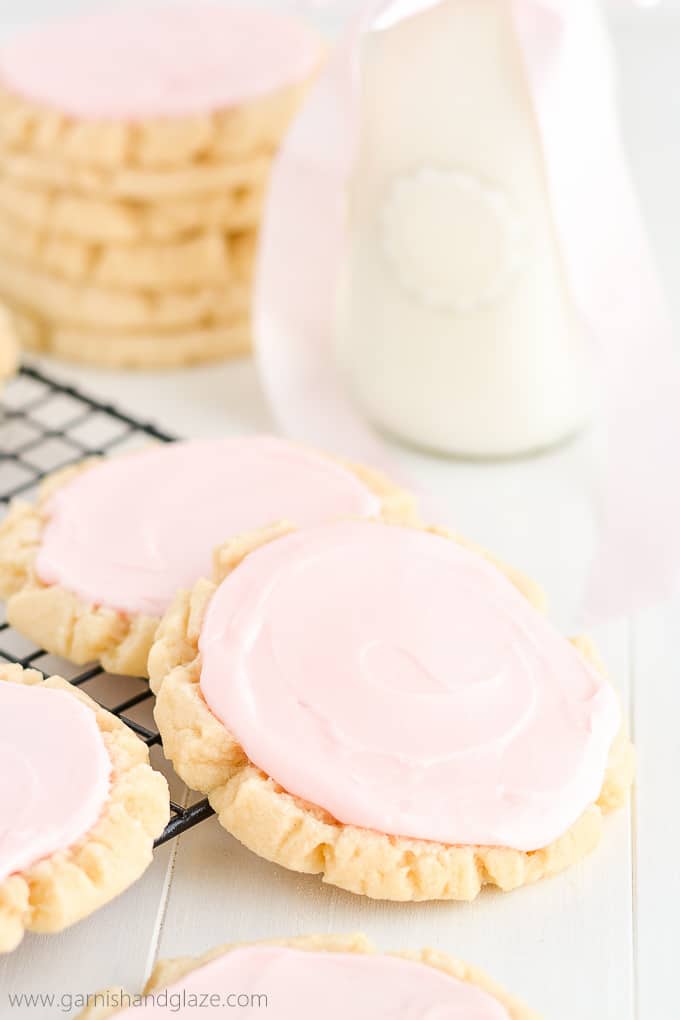 DESSERT 
Swig Sugar Cookies | Garnish & Glaze
Swig Sugar Cookies will become your new favorite, go-to, easy sugar cookie recipe. Perfect for Mother's Day, Valentine's Day, a bridal shower, baby shower…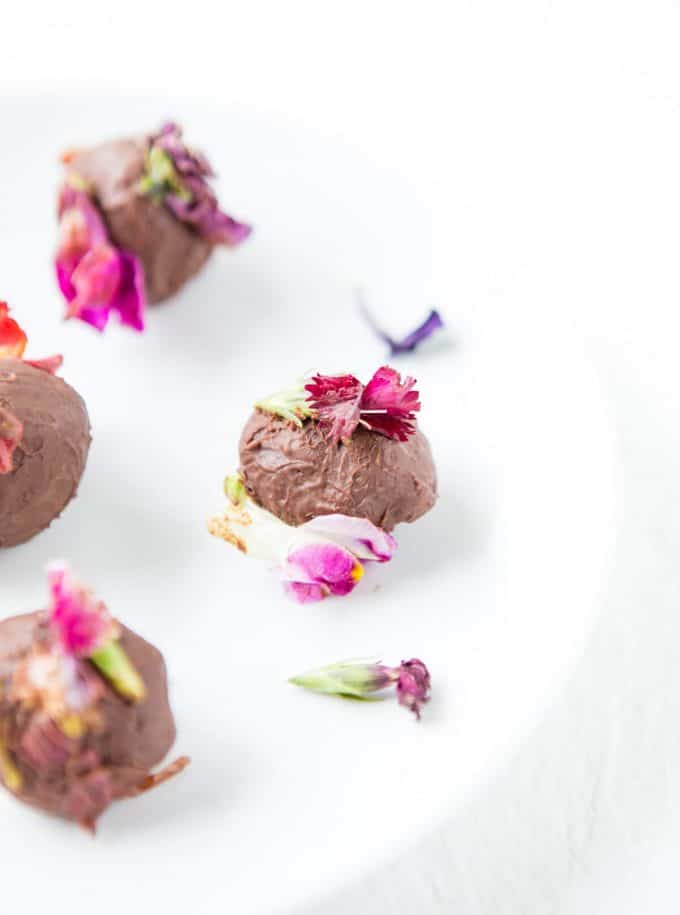 DESSERT
Edible Flower Chocolate Truffles | A Zesty Bite
Edible Flower Chocolate Truffles for a beautiful truffle that everyone can enjoy. You can incorporate the kids to help you get the balls rollin'. This recipe was made in partnership with Pompeian Olive Oil.
—–
Looking for more recipe ideas?  Check out my past menu plans and other recipes I've created.
Subscribe to Melanie Makes to receive my Most Popular Recipes of 2106 eBook FREE.