A visual weekly family menu plan including five meals, a drink, side dish, breakfast, and two desserts. Each featured recipe includes multiple photos.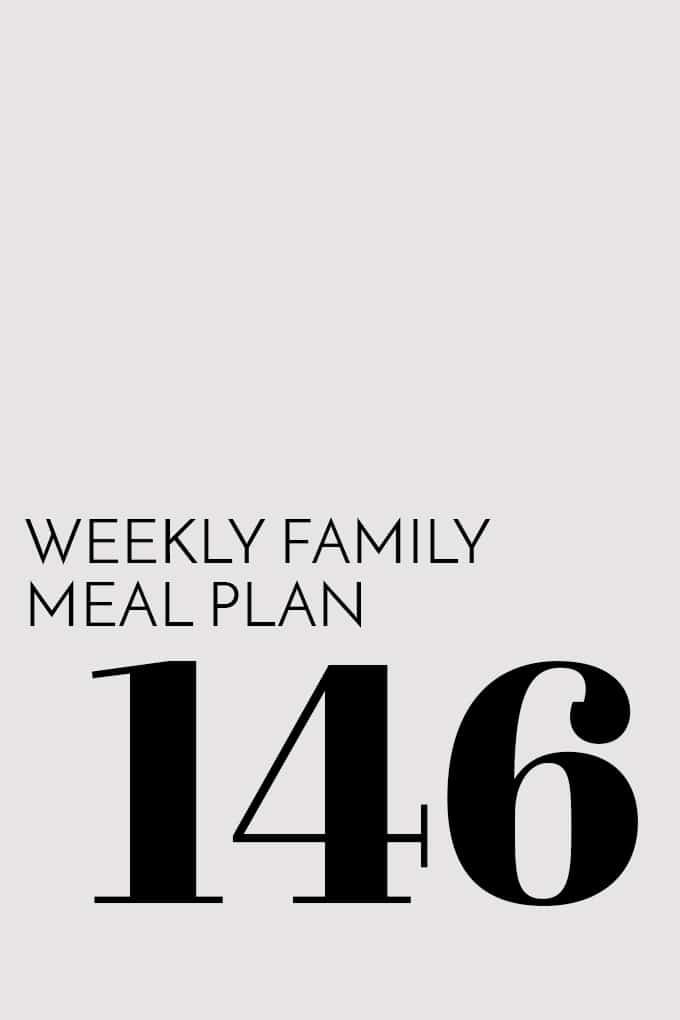 Keep in touch!  Subscribe to receive Melanie Makes recipes directly to your inbox.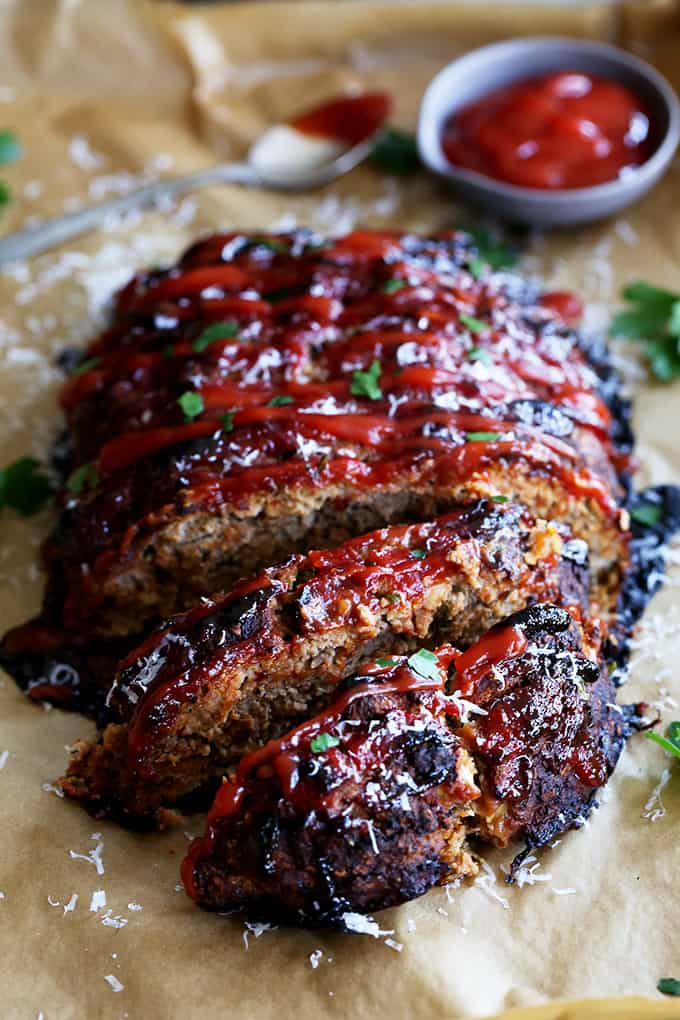 MONDAY
Turkey Meatloaf | Melanie Makes
This Turkey Meatloaf takes just 10 minutes to prepare, yet will have you coming back for seconds (or thirds).  This beef alternative meatloaf is anything but bland thanks to being seasoned with Parmesan cheese, oregano, basil and garlic.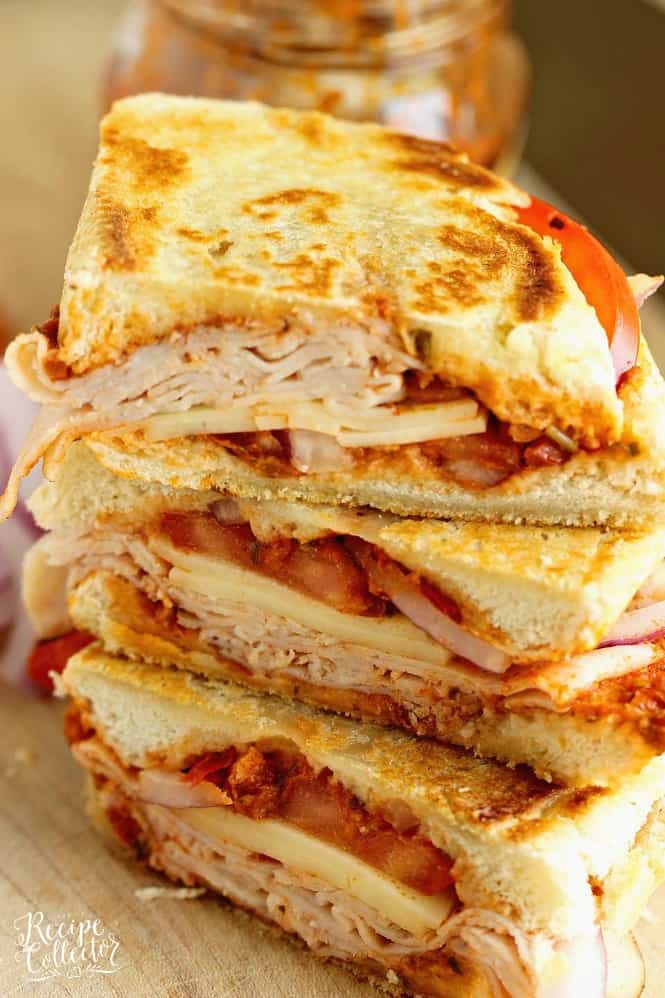 TUESDAY
Sun-Dried Tomato Pesto Turkey Panini | Diary of a Recipe Collector
An easy grilled sandwich recipe made easy and flavorful with sun-dried tomato pesto.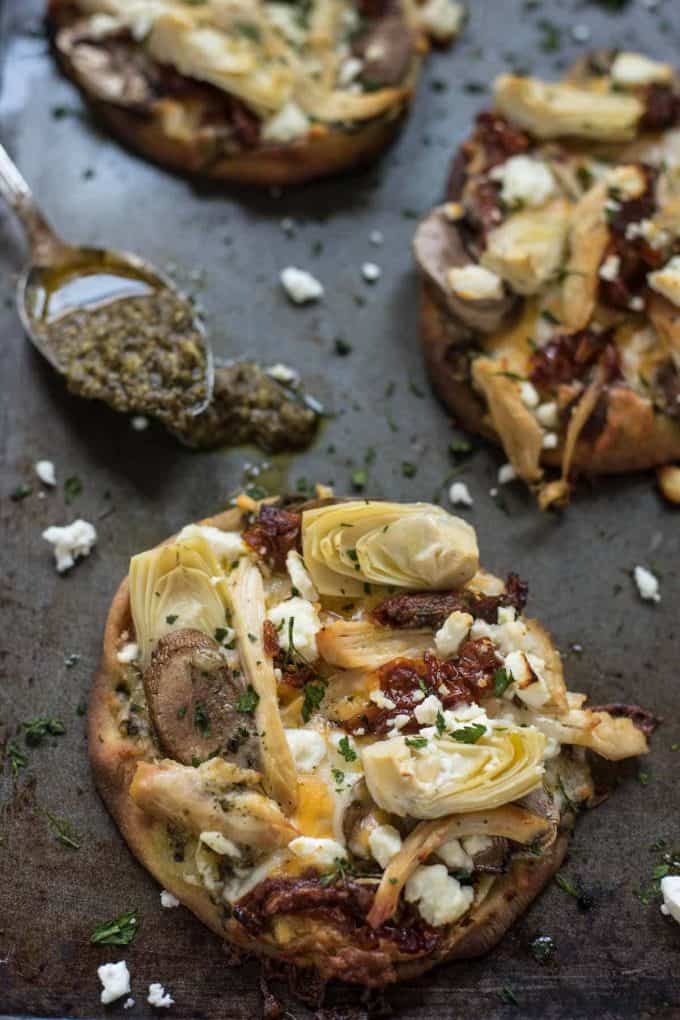 WEDNESDAY
Pesto Chicken Artichoke Pizza | NeighborFood
These mini naan pizzas loaded with pesto, chicken, artichoke, and feta are my new favorite quick weeknight meal.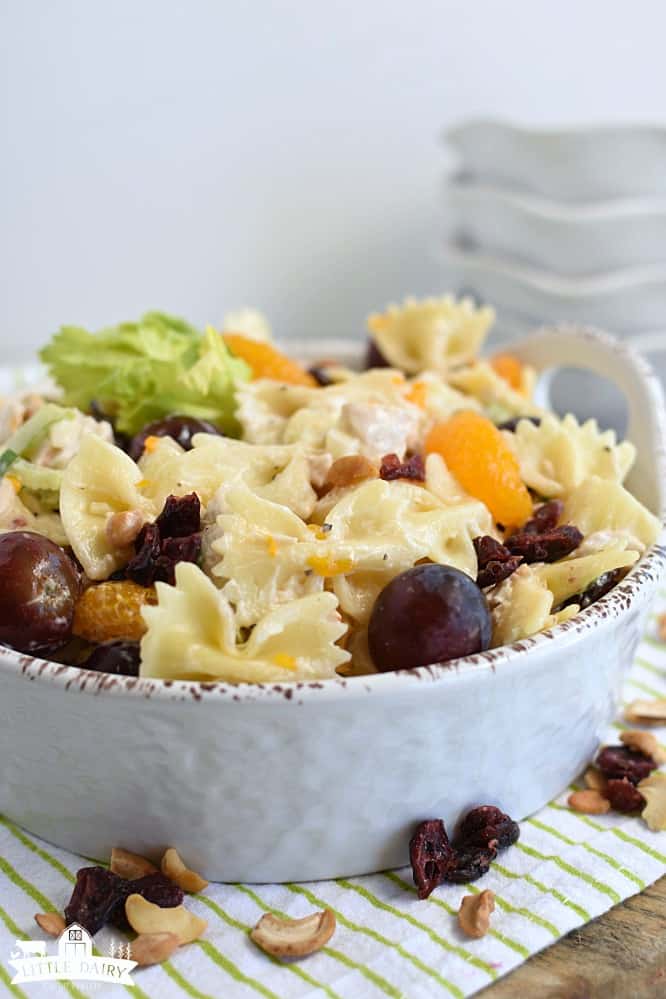 THURSDAY
Chicken Pasta Salad | Little Dairy on the Prairie
Summery Chicken Pasta Salad is full of colorful fruits and vegetables; mandarin oranges, pineapple chunks, grapes, celery, and onions. It's tossed in a tangy and creamy dressing that makes all the flavors shine, then is topped with crunchy cashews!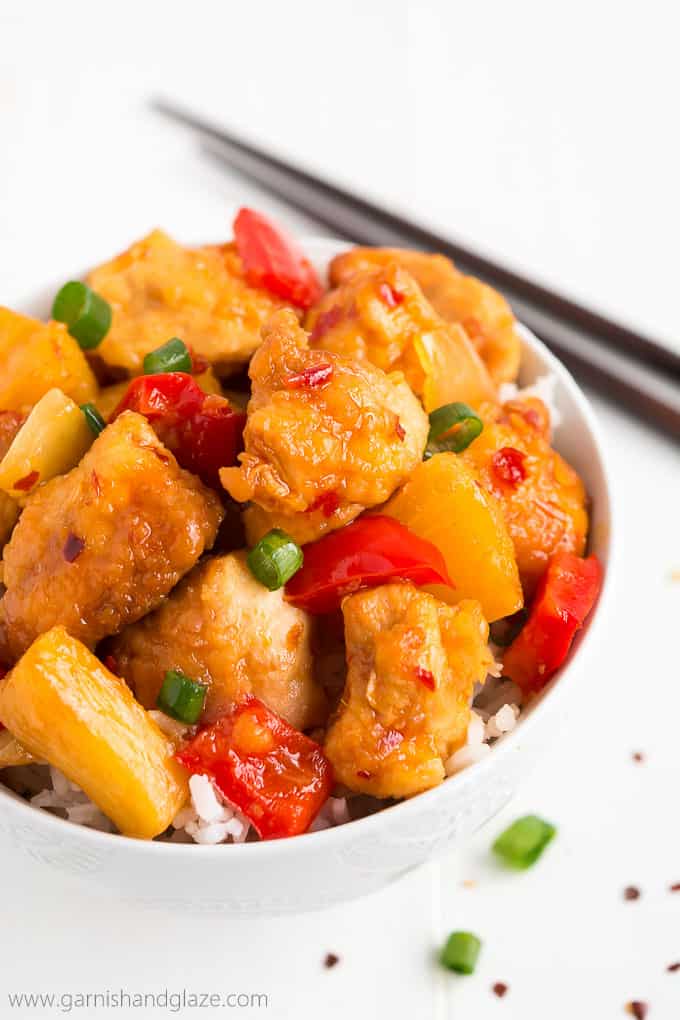 FRIDAY
Slow Cooker Thai Sweet Chili Chicken | Garnish and Glaze
No need to order take-out with this scrumptious sweet and spicy Slow Cooker Thai Sweet Chili Chicken! It's got the classic Chinese food breading but without all the grease of frying!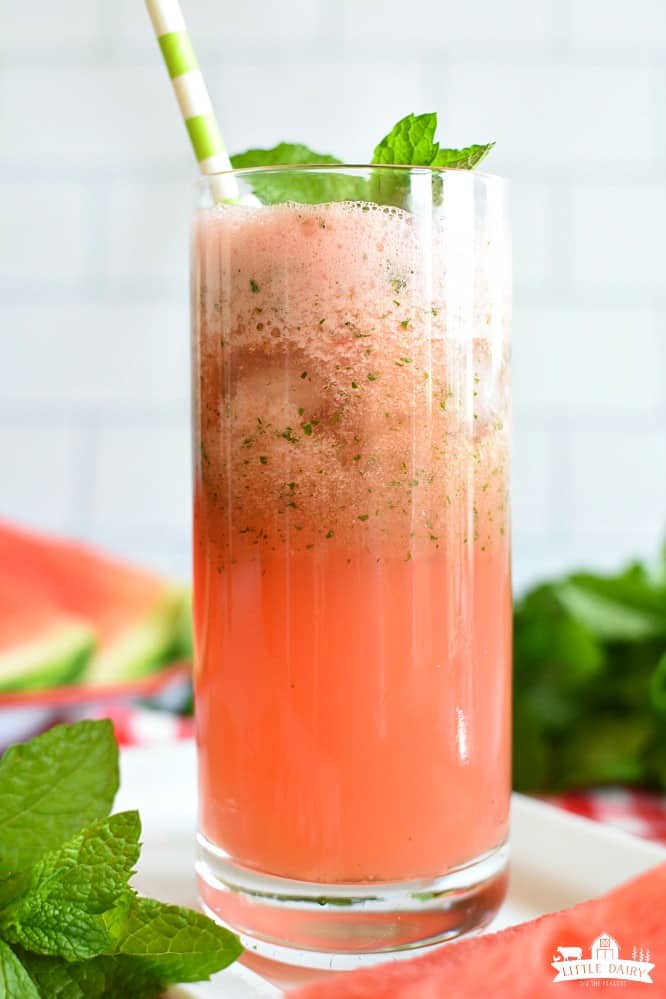 DRINK
Slushy Watermelon Mint Lemonade | Little Dairy on the Prairie
Is there anything better than sipping on Slushy Watermelon Mint Lemonade on hot summer days? Watermelon shares the perfect amount of sweetness with lemonade, mint gives it amazing flavor, and ice makes it slushy!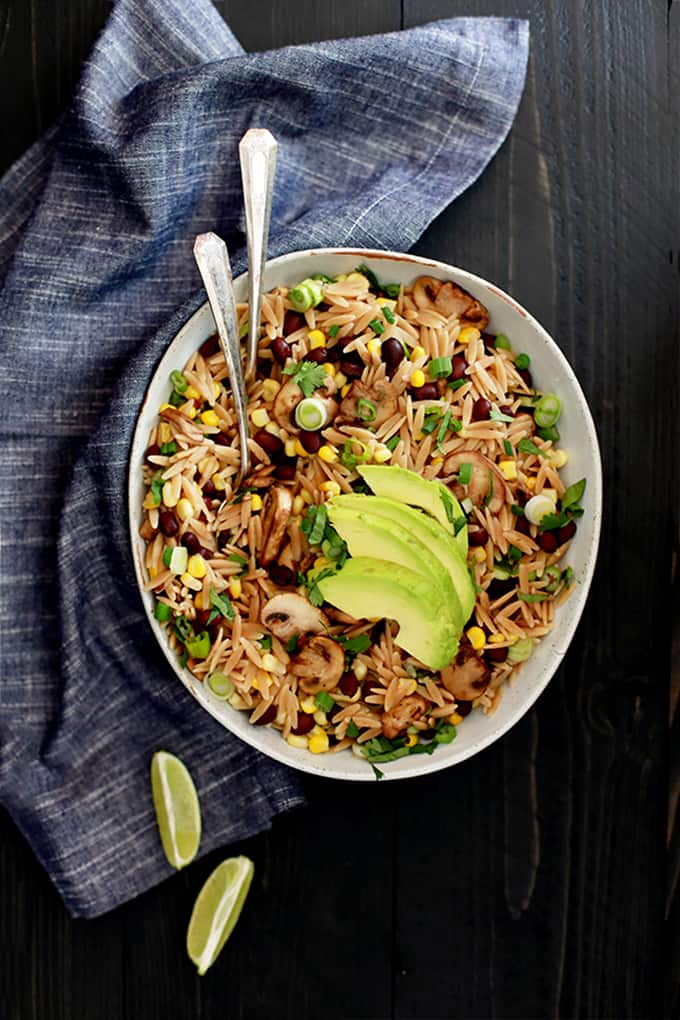 SIDE DISH
Orzo and Black Bean Salad | Melanie Makes
This Orzo and Black Bean Salad is perfect accompaniment to any meal or as the actual main dish itself.  Fluffy whole grain orzo is studded with sliced mushrooms, corn, green onions and black beans before being hit with a splash of lime and tossed with fresh avocado.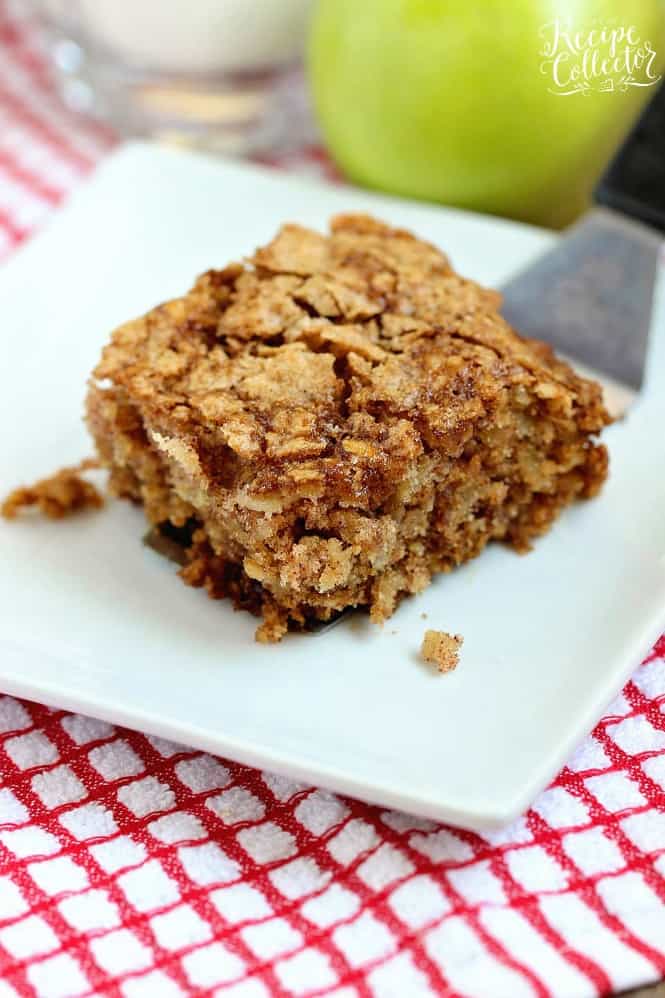 BREAKFAST
Apple Oatmeal Breakfast Cake | Diary of a Recipe Collector
An easy and delicious breakfast or snack idea filled with shredded apples and oatmeal.  It's perfect for back to school!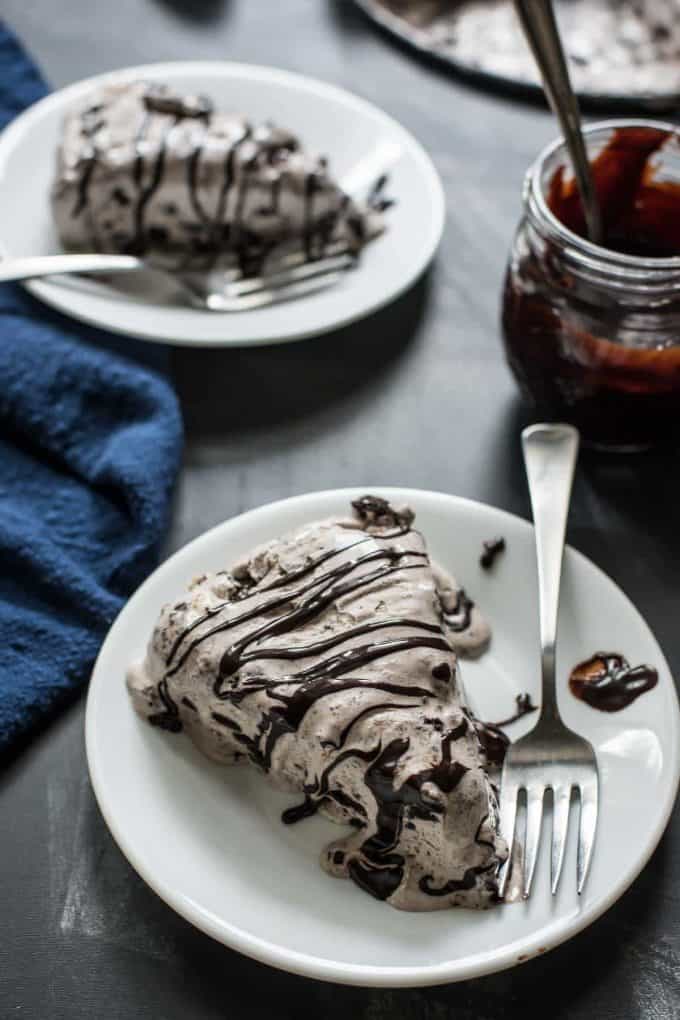 DESSERT
Oreo Ice Cream Dessert | NeighborFood
This Frozen Oreo Ice Cream Dessert is ridiculously easy to make and results in a creamy, fluffy, chocolatey dessert that's loaded with chunks of Oreo cookie!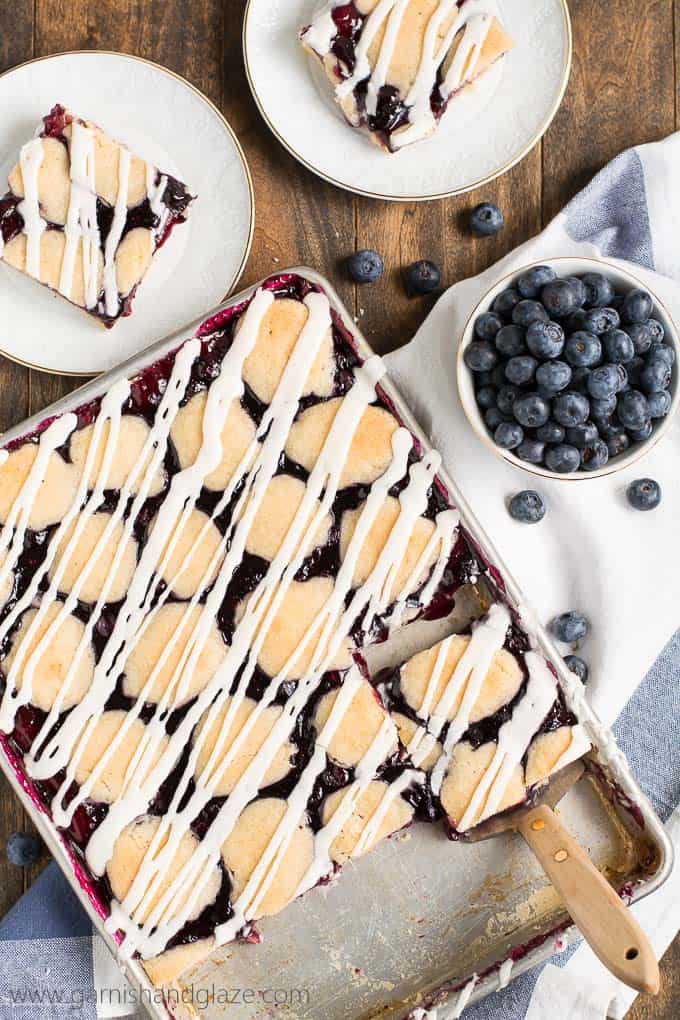 DESSERT
Easy Blueberry Pie Bars | Garnish and Glaze
Craving pie but not all the work that comes with it? Make these easy Blueberry Pie Bars that no one will be able to resist.
—–
Looking for more recipe ideas?  Check out my past menu plans and other recipes I've created.
Subscribe to Melanie Makes to receive my Most Popular Recipes of 2016 eBook FREE.