A visual weekly family menu plan including five meals, a drink, side dish, breakfast, and two desserts. Each featured recipe includes multiple photos.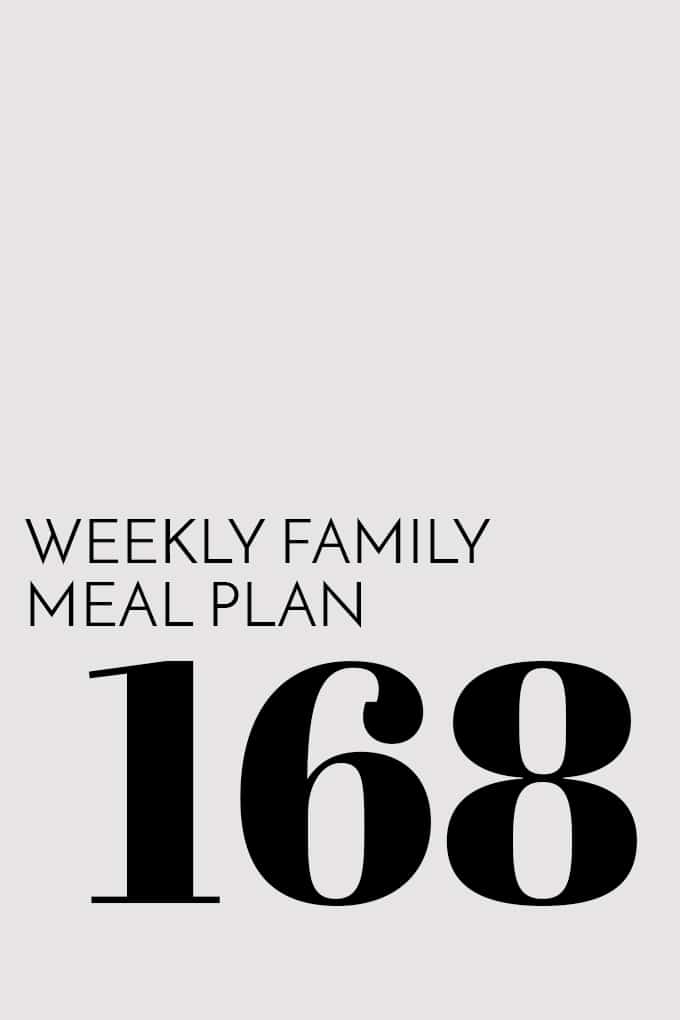 Keep in touch! Subscribe to receive Melanie Makes recipes directly to your inbox.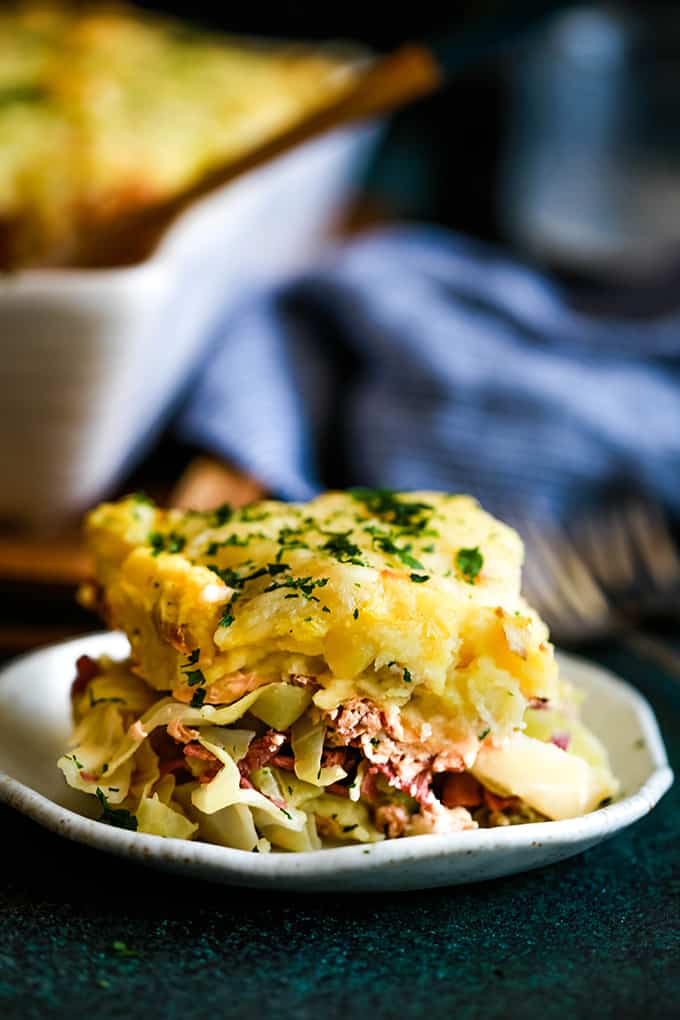 MONDAY
Best Reuben Casserole | Melanie Makes
This is without a doubt the Best Reuben Casserole! Corned beef and cabbage are sandwiched between layers of mashed potatoes speckled with Swiss cheese.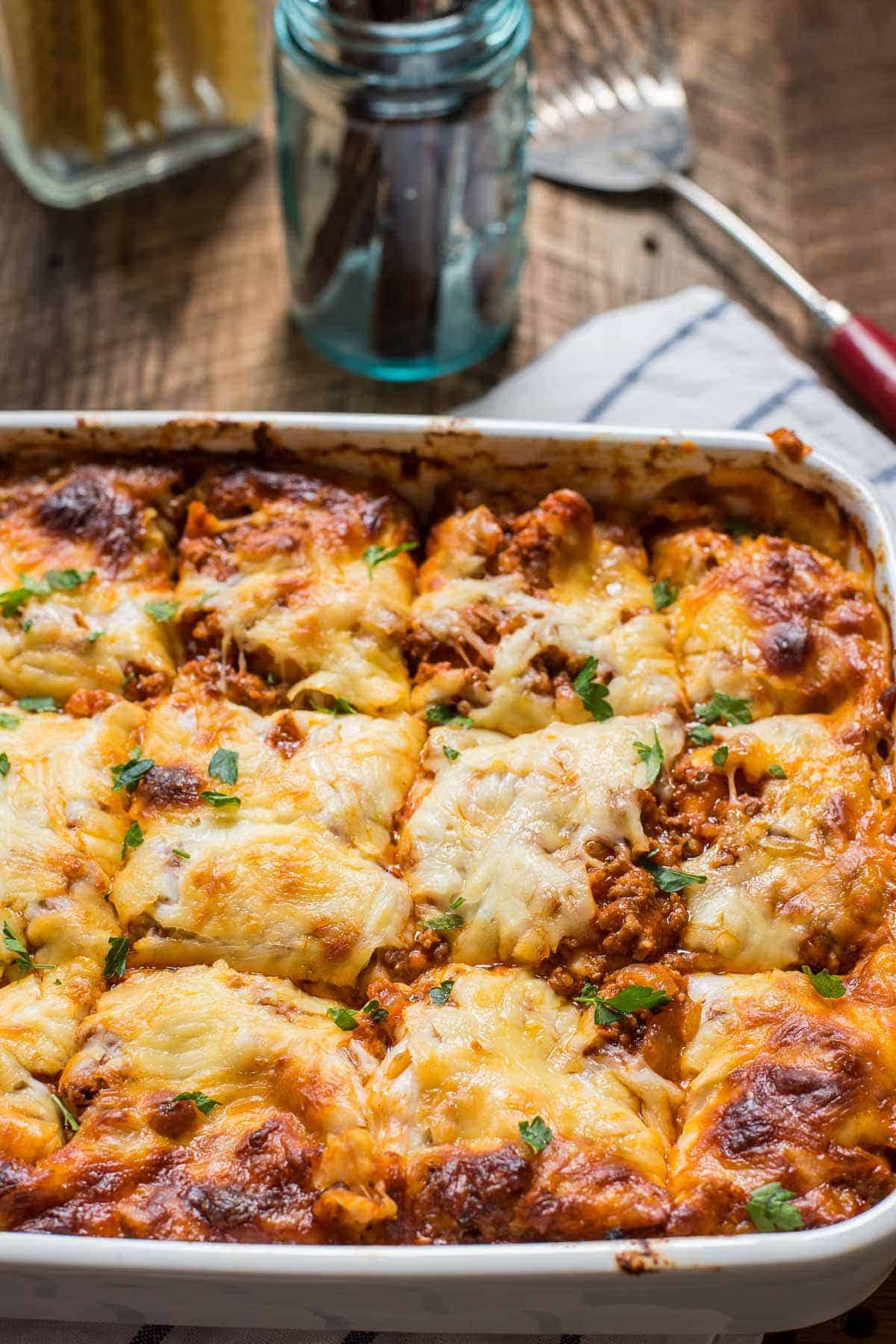 TUESDAY
Mom's Cottage Cheese Lasagna | Neighbor Food
Grab your favorite people and treat them to this rich, creamy Cottage Cheese Lasagna. It's the tastiest way to say "I love you."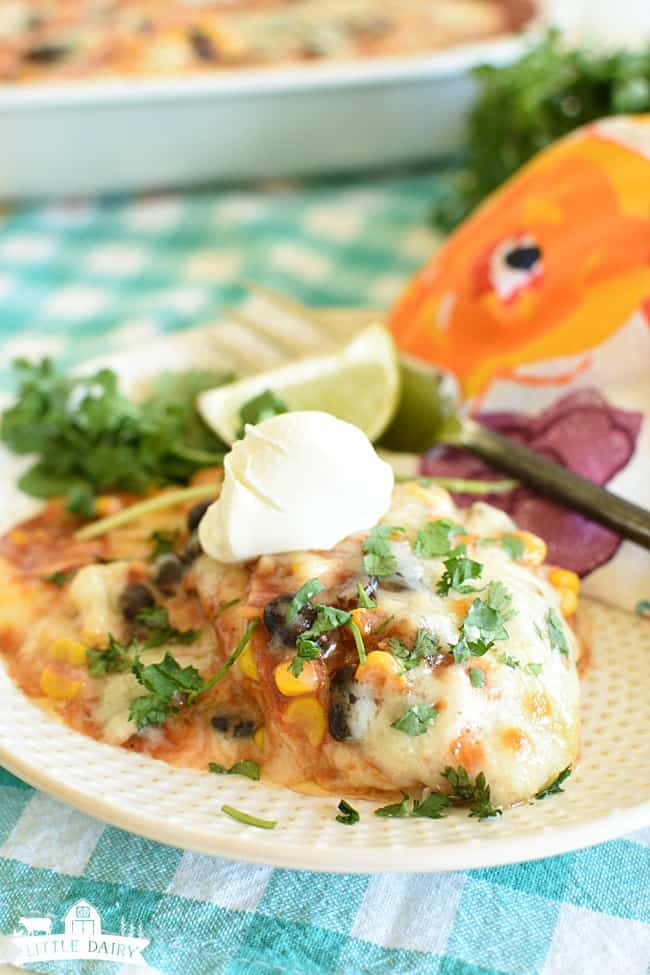 WEDNESDAY
Easy Chicken Enchilada Casserole | Little Dairy on the Prairie
Easy Chicken Enchilada Casserole is shortcut meal the whole family will love! It only takes a few minutes to throw together and can even be made ahead, which is a lifesaver for families with crazy busy weeknight schedules!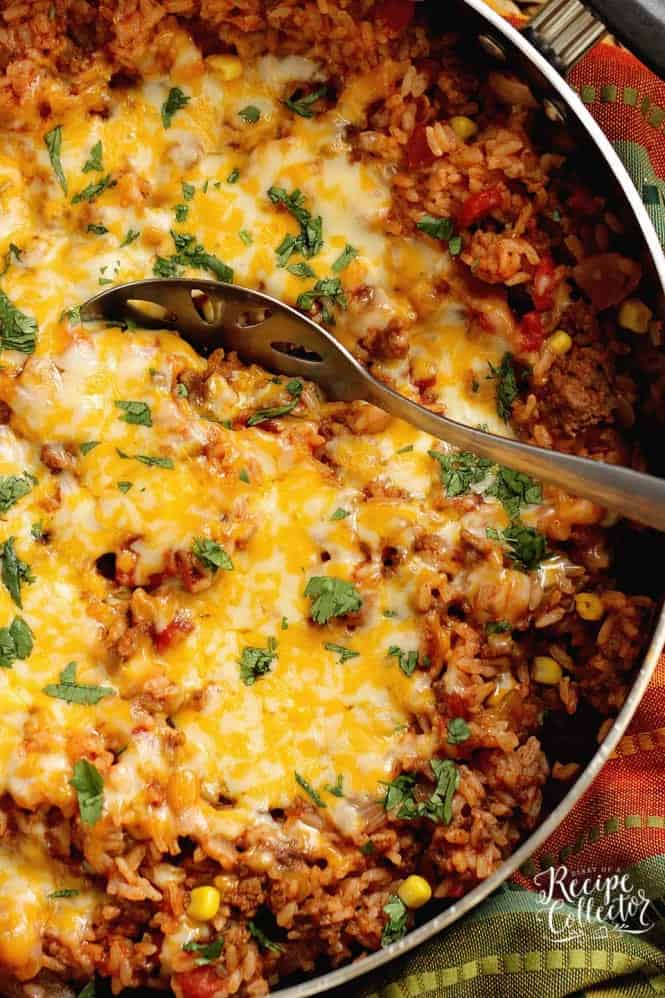 THURSDAY
One-Pot Mexi Beef and Corn Bake | Diary of a Recipe Collector
One-Pot Mexi Beef & Corn Bake – This is a super easy, one-pot dish filled with ground beef, tomatoes, corn, rice, and Mexican spices.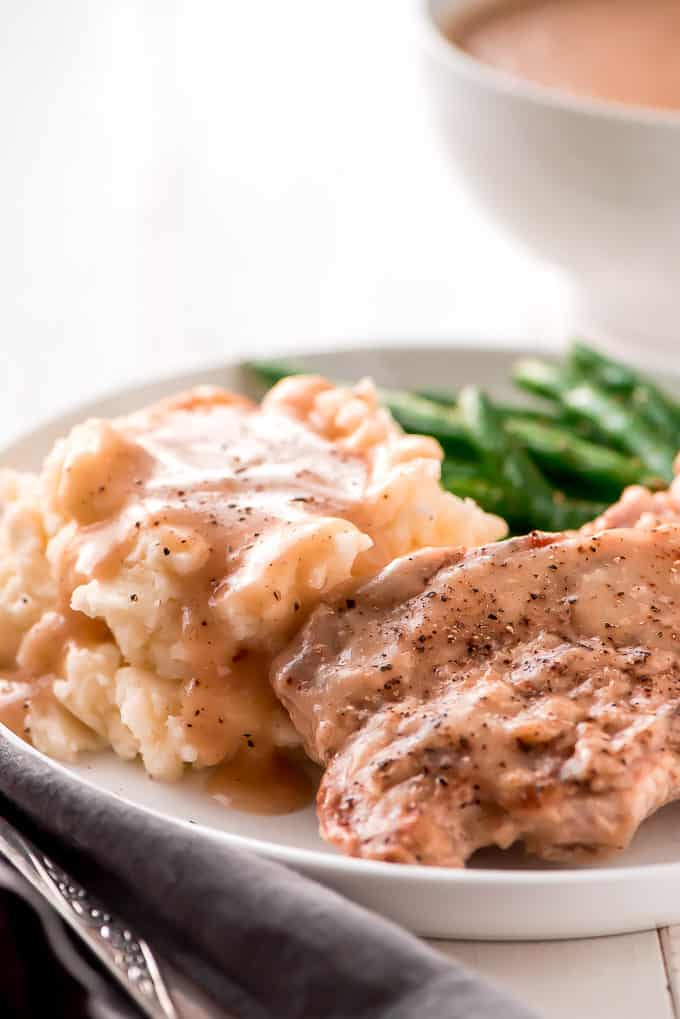 FRIDAY
Slow Cooker Pork Chops and Gravy | Garnish & Glaze
These super tender Slow Cooker Pork Chops and Gravy take just 10 minutes to prep! In four hours you'll be sitting down to a delicious home cooked meal.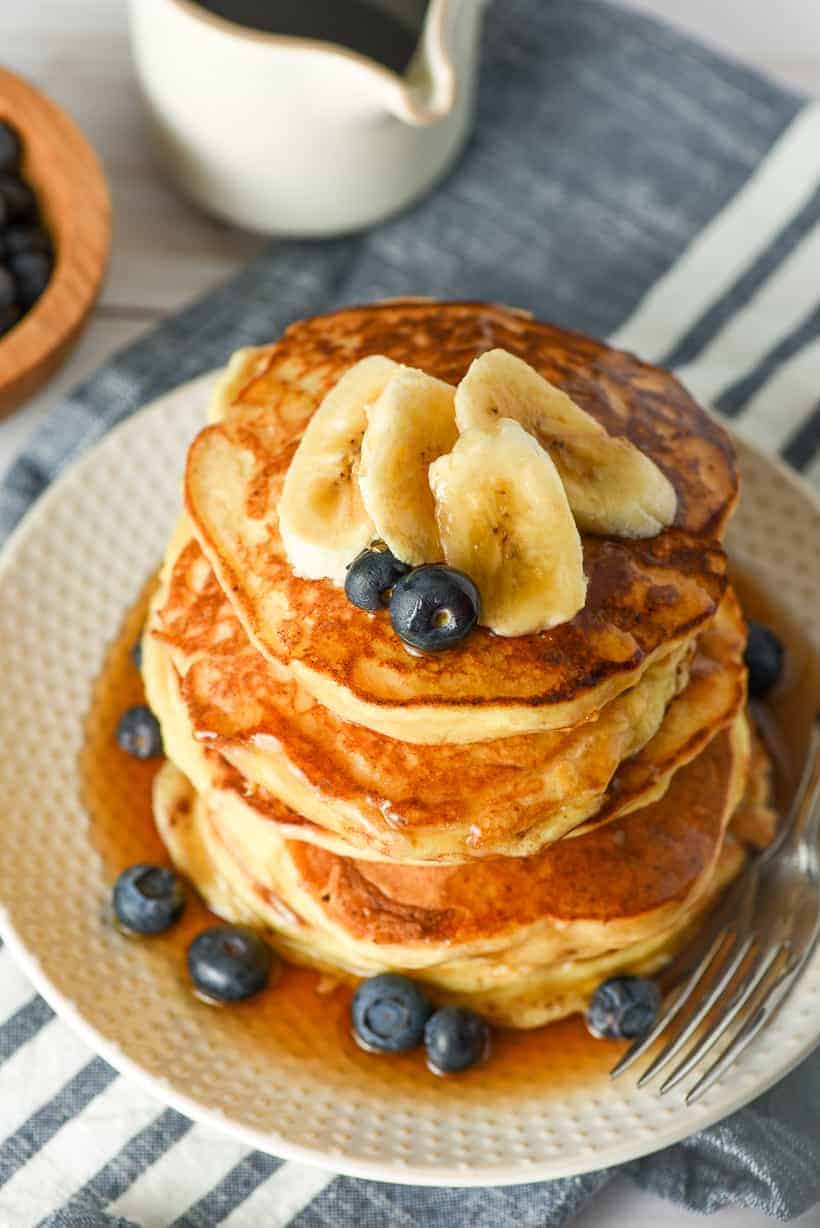 BREAKFAST
The Fluffiest Ricotta Pancakes | Neighbor Food
If you're looking for the fluffiest pancakes around, look no further than these easy Ricotta Pancakes!
SNACK
Bolder Party Mix | Melanie Makes
What separates my Bolder Party Mix from the rest of the snack mix recipe contenders? Mine has more of the good stuff! I've upped the flavor ante by more than tripling the amount of the typically called for seasonings to add just a little more oomph in the flavor department.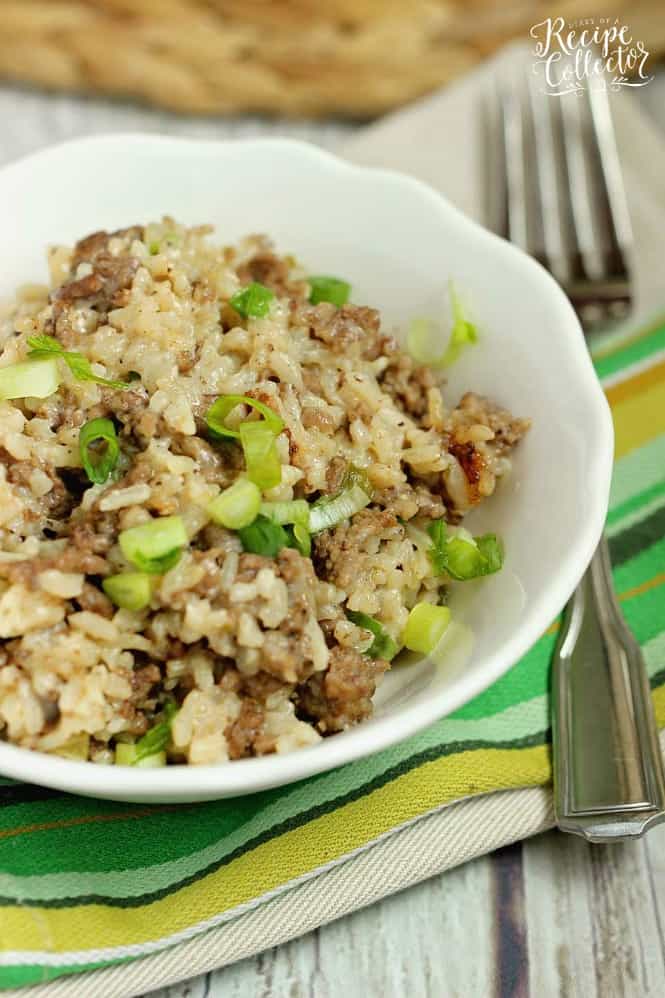 SIDE DISH
Best Rice Dressing | Diary of a Recipe Collector
The perfect side dish to barbecues and baked ham, turkey, and chicken is rice dressing! This recipe is delicious, easy, and feeds a crowd.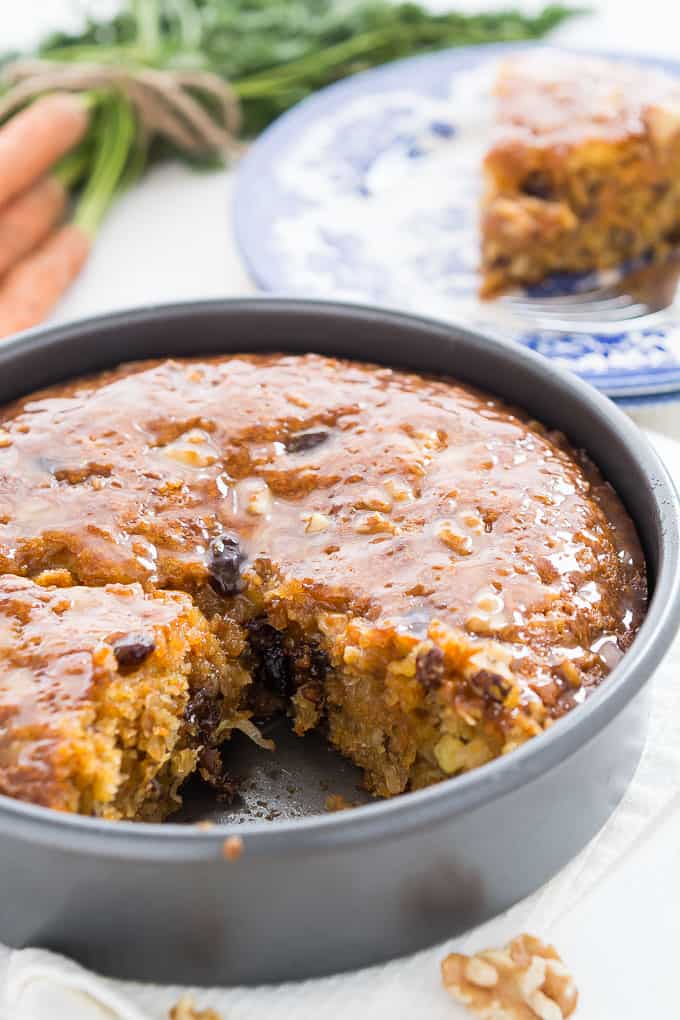 DESSERT
Warm Caramel Carrot Cake | Garnish & Glaze
If you thought carrot cake with cream cheese frosting was good, wait until you try this delicious Warm Caramel Carrot Cake à la mode! It's mind-blowing!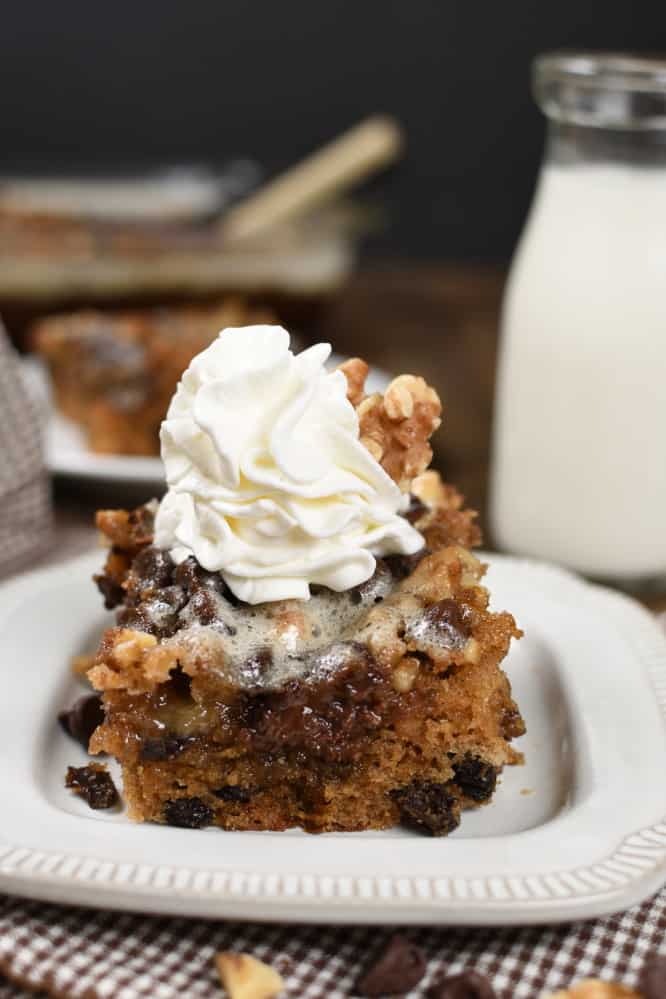 DESSERT
Chocolate Chip Picnic Spice Cake | Little Dairy on the Prairie
I'm not sure what I love most about Chocolate Chip Picnic Spice Cake! It's a tie between the buttermilk vanilla icing drizzled all over the warm cake that settles in every single crevice, or the crunchy brown sugar, walnunt, and chocolate chip topping!
—–
Looking for more recipe ideas? Check out my past menu plans and other recipes I've created.
Subscribe to Melanie Makes to receive my Most Popular Recipes of 2017 eBook FREE.