A visual weekly family menu plan including five meals, a drink, side dish, breakfast, and two desserts. Each featured recipe includes multiple photos.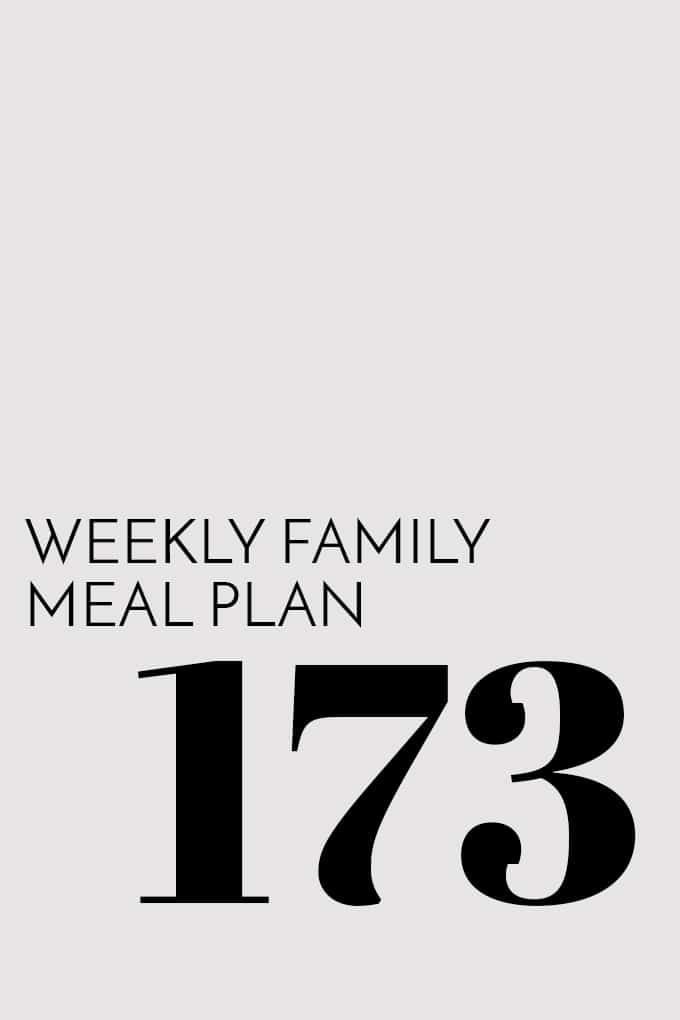 Keep in touch! Subscribe to receive Melanie Makes recipes directly to your inbox.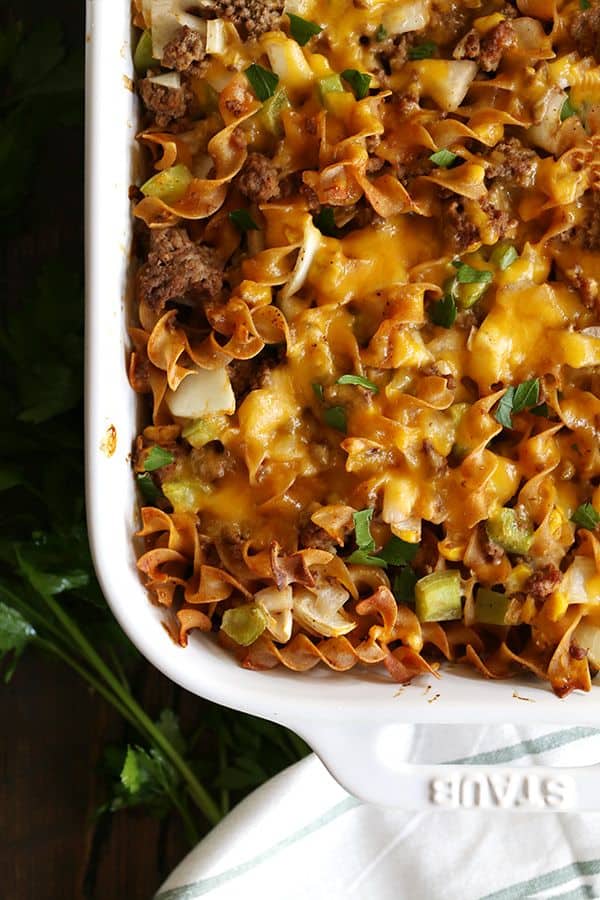 MONDAY
Hamburger Hotdish | Melanie Makes
This eight ingredient Hamburger Hotdish is a classic family recipe that will never go out of style. Ground beef, egg noodles and creamed corn combine in this bubbly, cheesy comforting casserole.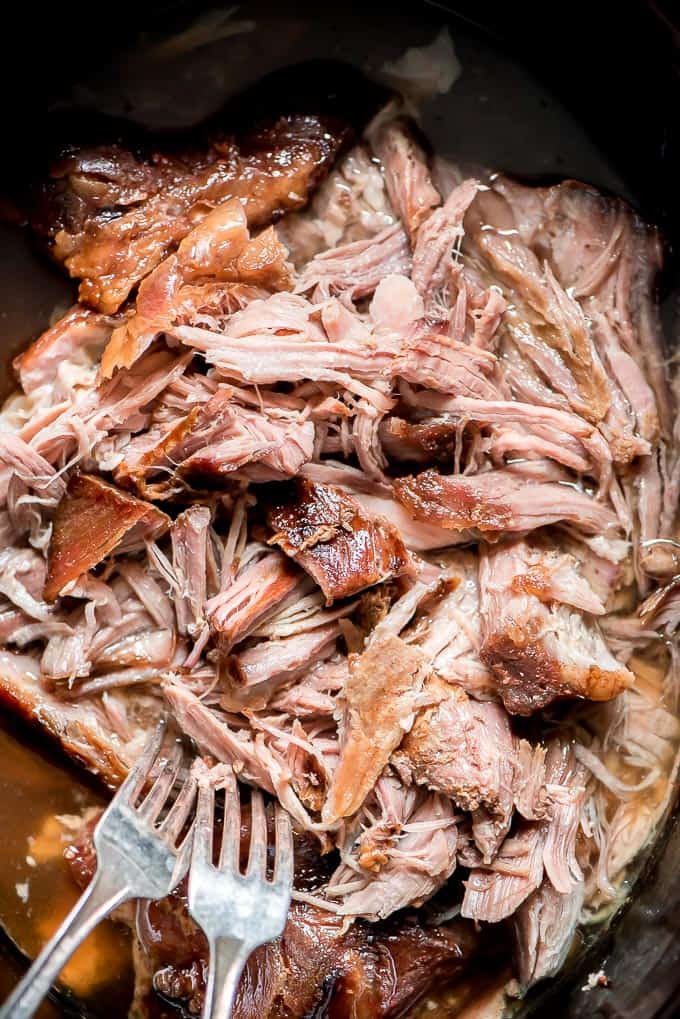 TUESDAY
3-Ingredient Kalua Pork | Garnish & Glaze
Kalua Pork is the most tender and juicy pork you'll ever eat! It only takes 3 ingredients, 5 minutes prep time, and can be made in the slow cooker or Instant Pot.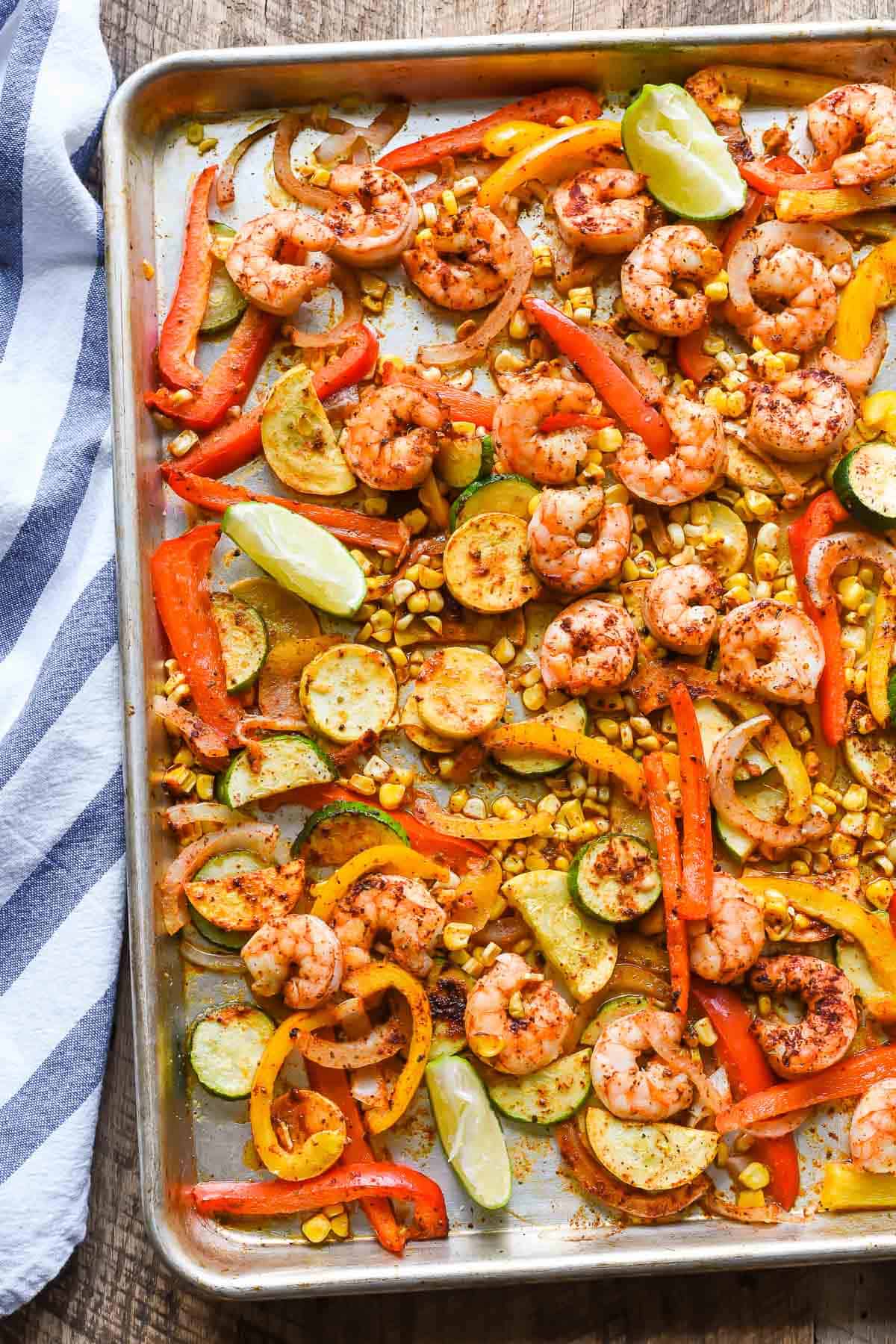 WEDNESDAY
Sheet Pan Shrimp Tacos | Neighbor Food
These easy Sheet Pan Shrimp Tacos take just 30 minutes. Grab all those veggies–the overflowing zucchini, the peppers, and the sweet corn. Throw them on a pan, sprinkle them with some smoky spices, then bake it up.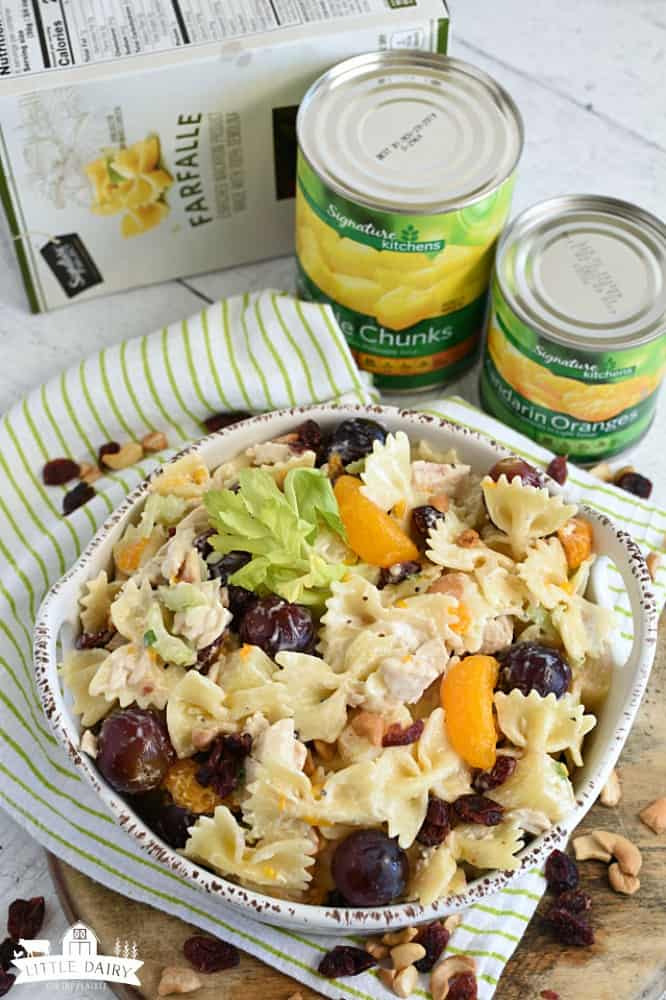 THURSDAY
Chicken Pasta Salad | Little Dairy on the Prairie
Summery Chicken Pasta Salad is full of colorful fruits and vegetables; mandarin oranges, pineapple chunks, grapes, celery, and onions. It's tossed in a tangy and creamy dressing that makes all the flavors shine, then is topped with crunchy cashews!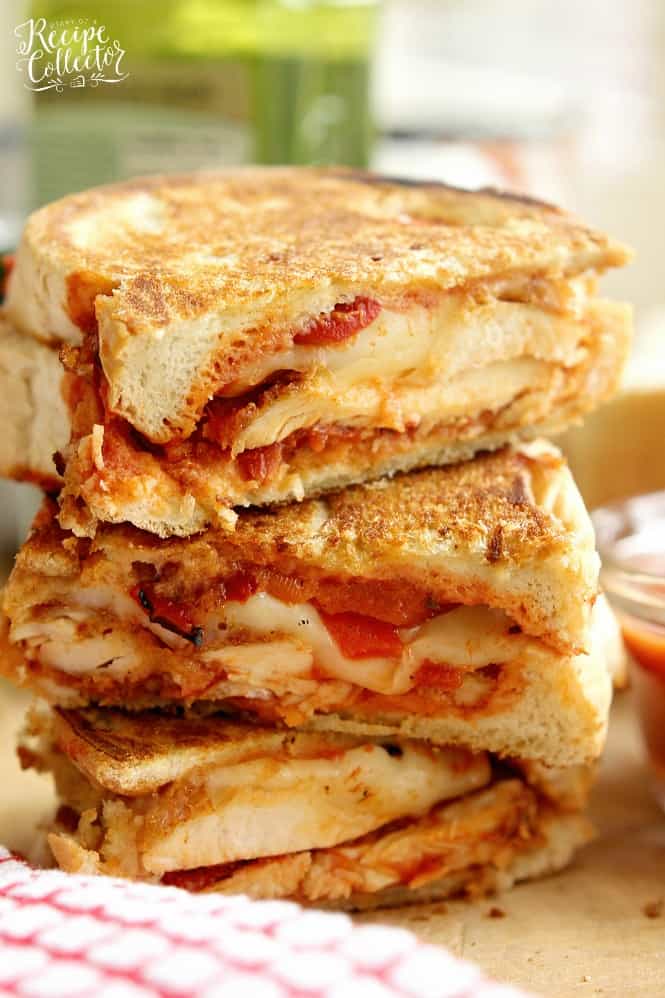 FRIDAY
Chicken Parmesan Panini | Diary of a Recipe Collector
Grilled sandwiches filled with crispy, breaded chicken breasts topped with marinara sauce, provolone, and roasted red bell peppers.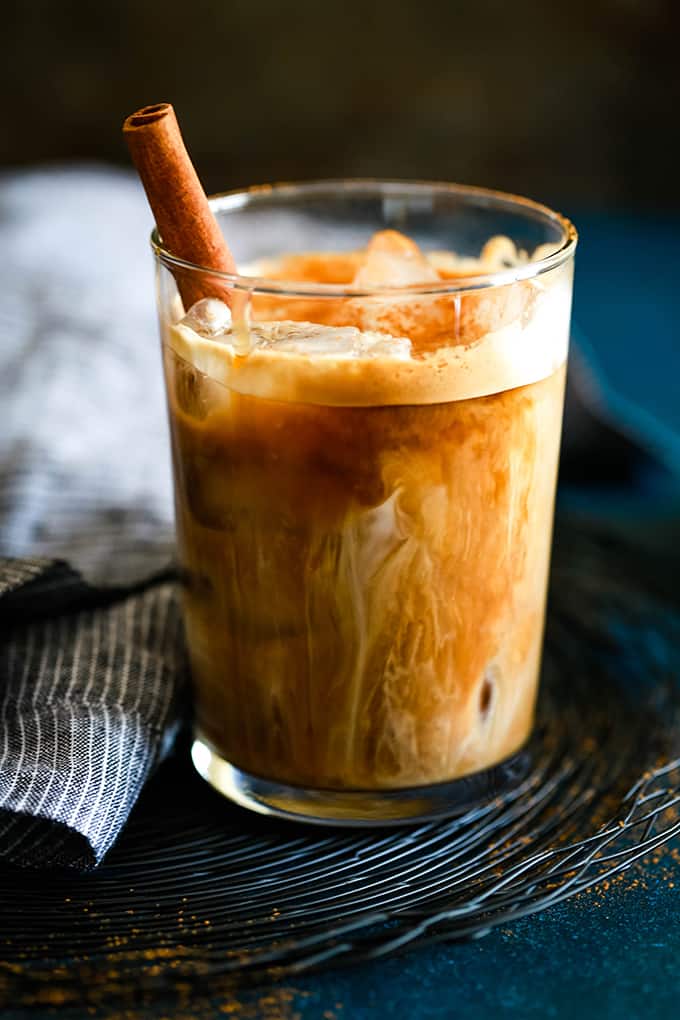 DRINK
Iced Cinnamon Almond Milk Macchiato | Melanie Makes
My four ingredient Iced Cinnamon Almond Milk Macchiato takes less than five minutes to create – so much faster than a trip to see your favorite barista!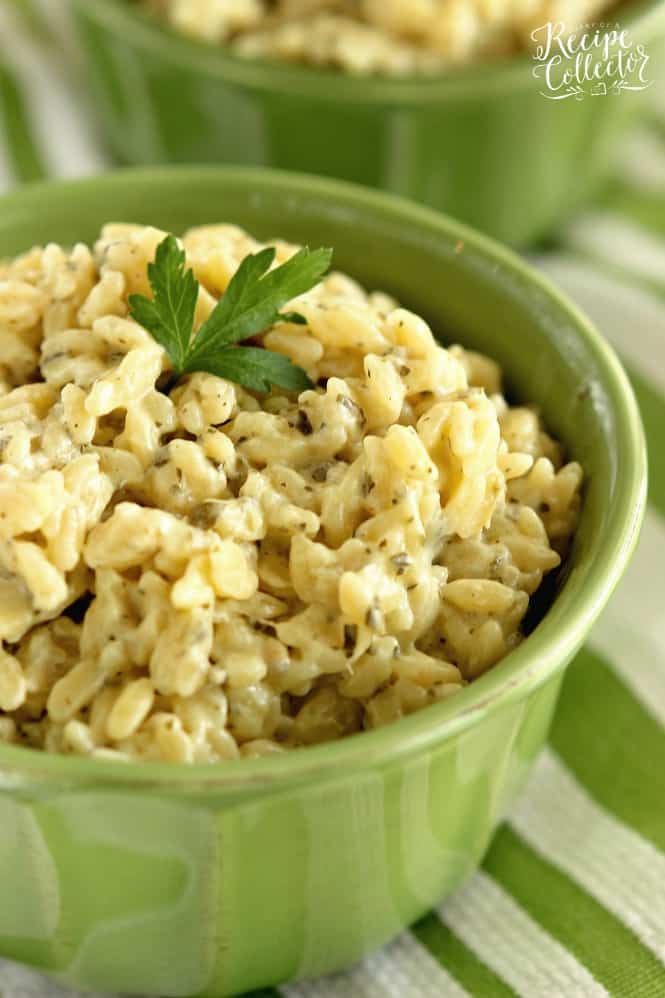 SIDE DISH
Basil Pesto Orzo | Diary of a Recipe Collector
A quick and easy side dish made with only 4 ingredients! Plus it can be made gluten free too!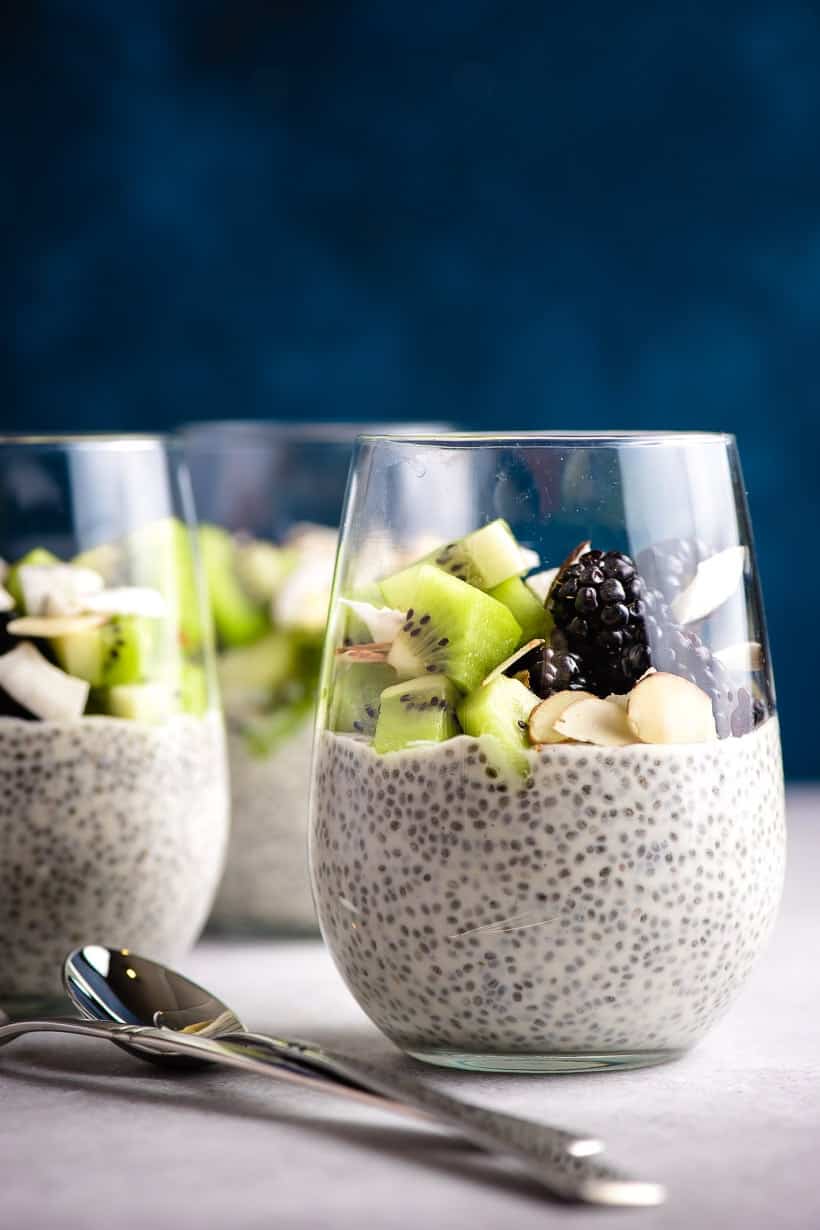 BREAKFAST
Overnight Chia Pudding with Fruit | Neighbor Food
This Overnight Chia Pudding with Fruit is an easy make-ahead breakfast that's packed with protein and perfect for meal prepping!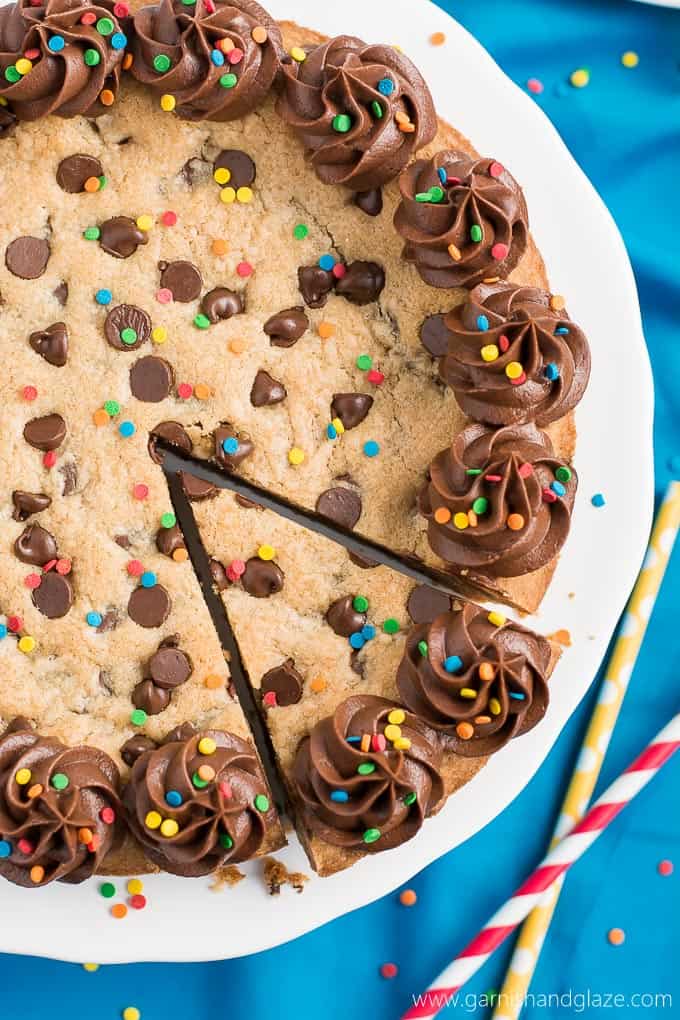 DESSERT
Chocolate Chip Cookie Cake | Garnish & Glaze
This easy, rich, and chewy Chocolate Chip Cookie Cake is the perfect cake to make for your next birthday celebration!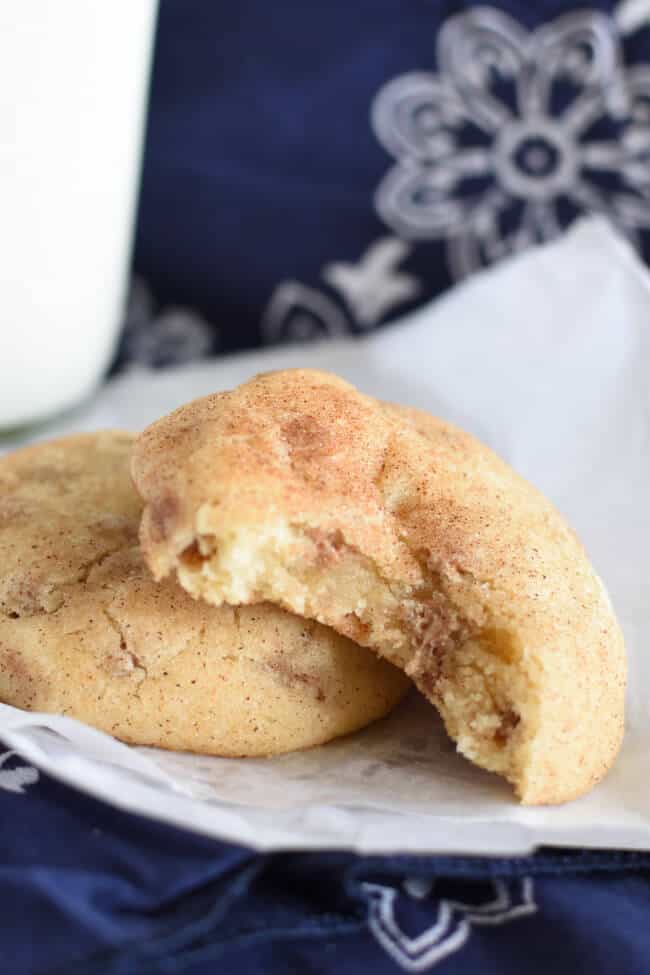 DESSERT
Soft Chewy Snickerdoodle Cookies | Little Dairy on the Prairie
Hands down, this is the BEST Soft Chewy Snickerdoodle Cookies recipe! These thick cookies are a little crispy on the edges and perfectly soft and chewy on the inside.
—–
Looking for more recipe ideas? Check out my past menu plans and other recipes I've created.
Subscribe to Melanie Makes to receive my Most Popular Recipes of 2017 eBook FREE.