A visual weekly – farmer's market inspired! – family menu plan including five meals, a drink, side dish, breakfast, and two desserts. Each featured recipe includes multiple photos.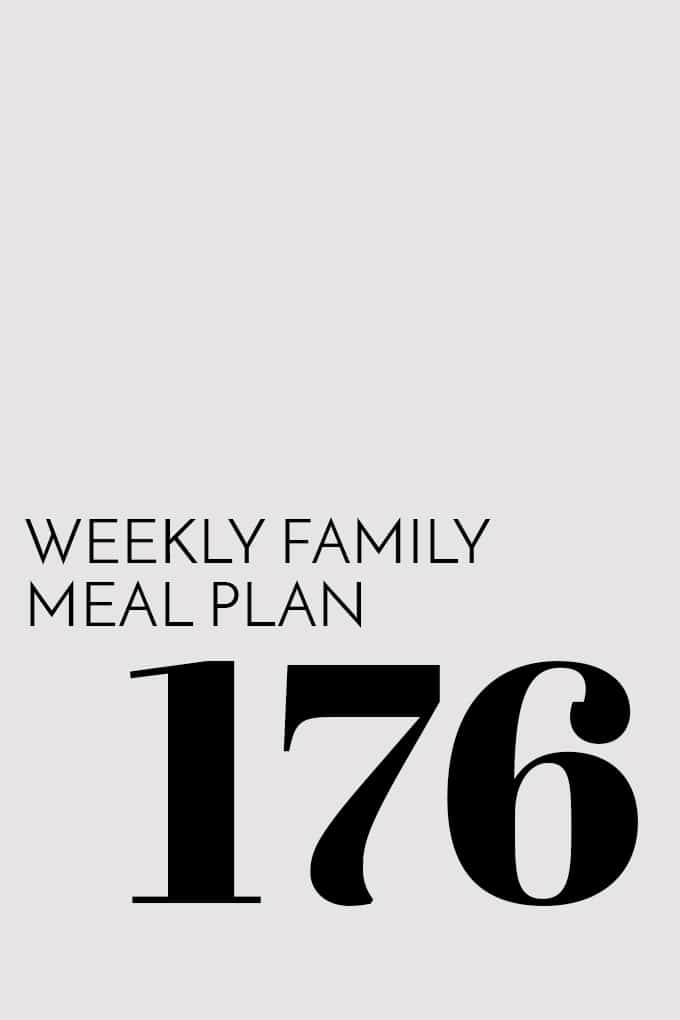 Keep in touch! Subscribe to receive Melanie Makes recipes directly to your inbox.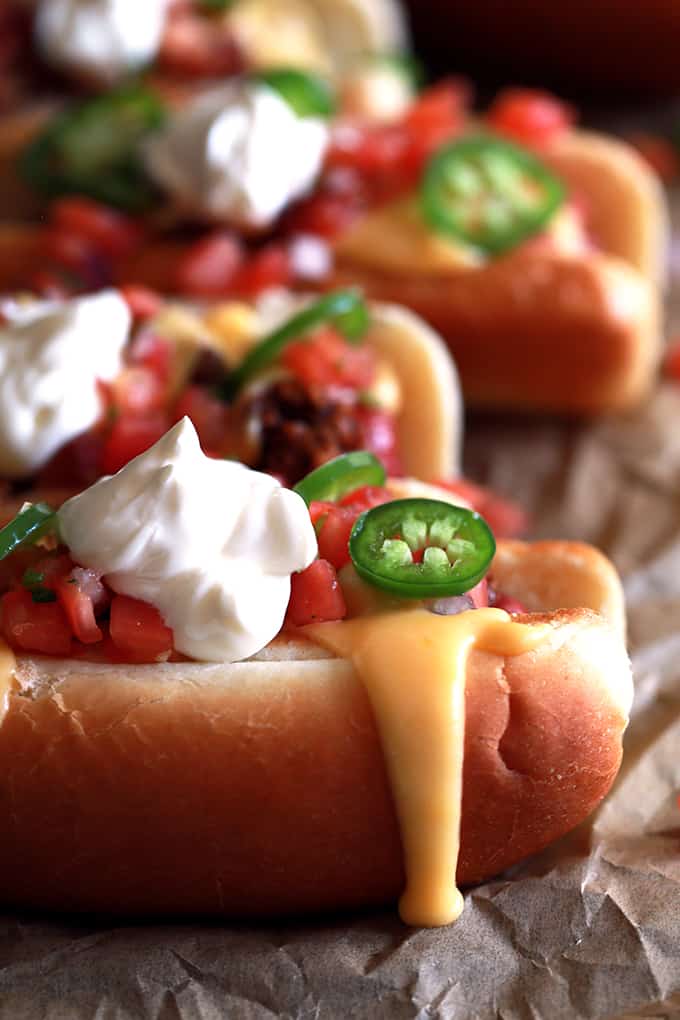 MONDAY
Dodger Stadium Doyer Dogs | Melanie Makes
My Dodger Stadium Doyer Dogs are like bringing the ballpark home, but with a more flavorful punch! This hot dog is nestled in a pillowy bun before being covered with my Beer Braised Beanless Chili, Beer Cheese Fondue, pico de gallo, sour cream and sliced jalapeños.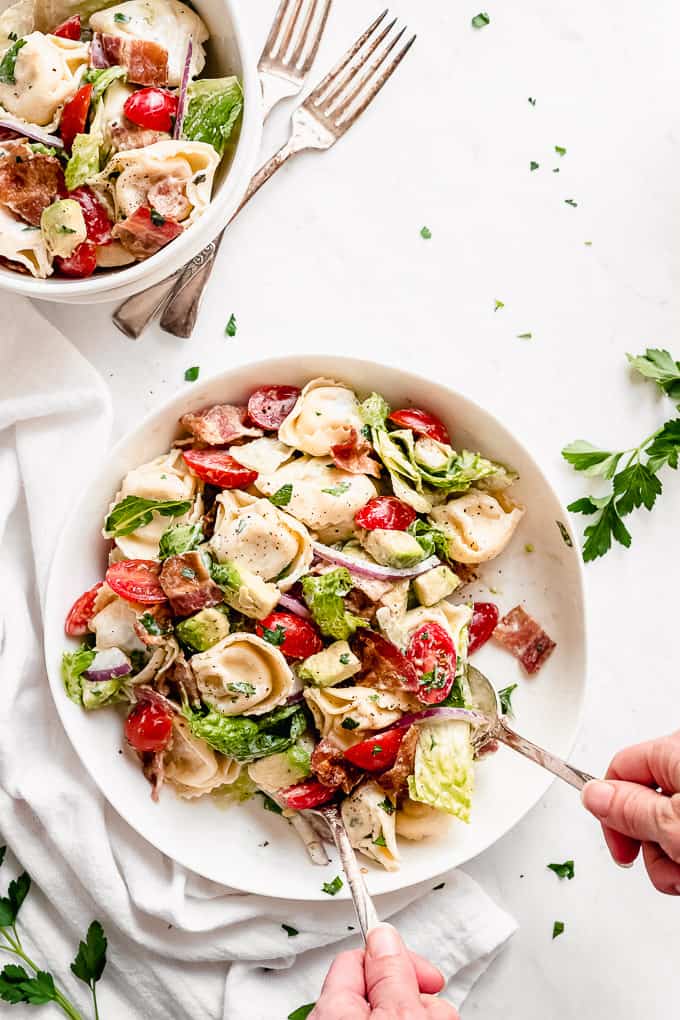 TUESDAY
BLT Tortellini Salad | Garnish & Glaze
BLT Tortellini Salad is loaded with bacon, fresh juicy summer tomatoes, crisp Romaine lettuce, cheese filled tortellini and creamy avocado. It's your favorite sandwich deconstructed and made into an amazing pasta salad.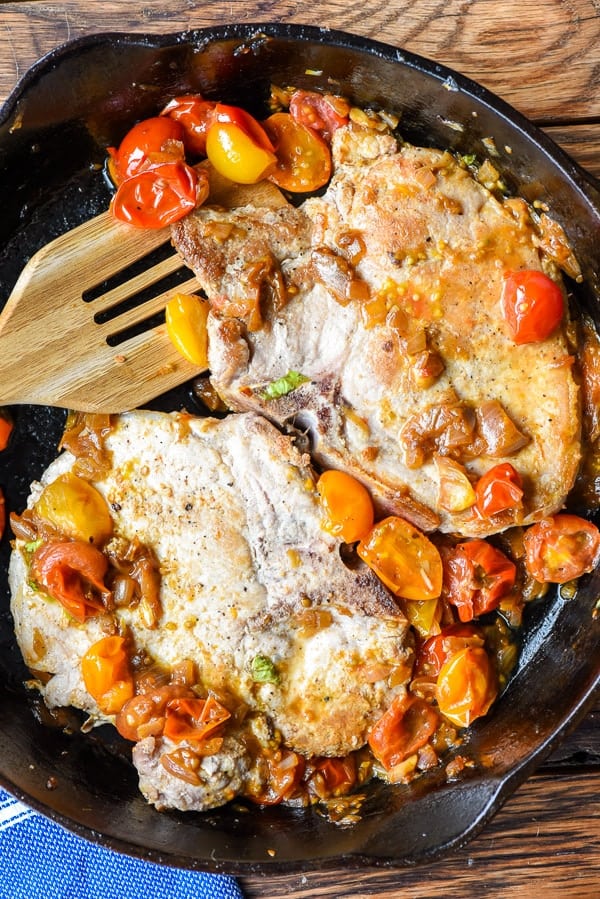 WEDNESDAY
Skillet Pork Chops with Tomato Shallot Pan Sauce | NeighborFood
Dinner doesn't get any easier than these Skillet Pork Chops with a summery burst tomato and shallot pan sauce!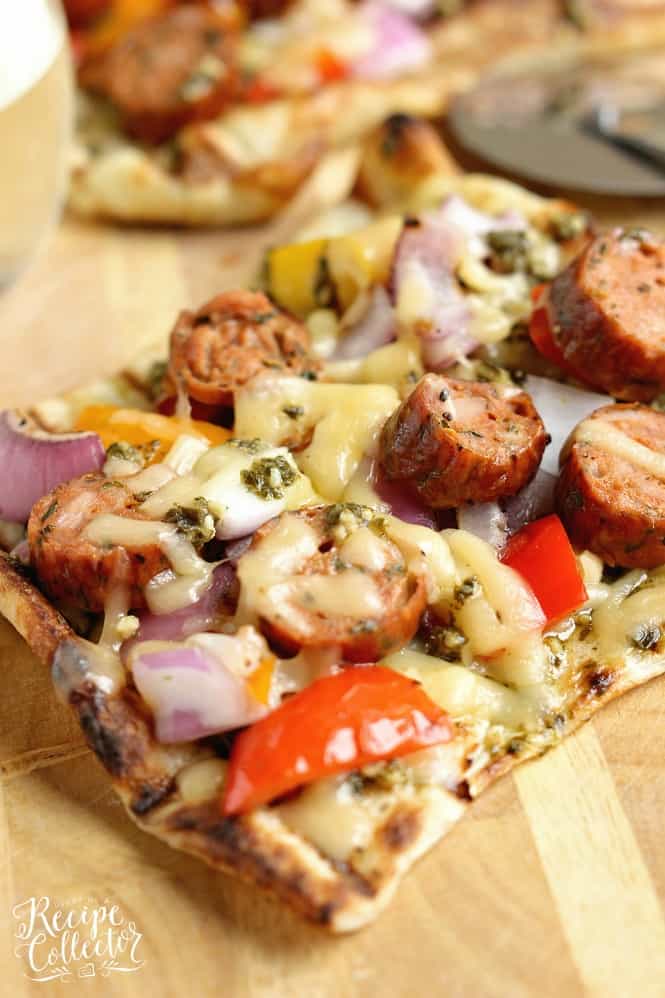 THURSDAY
Grilled Sausage and Pepper Pizza | Diary of a Recipe Collector
Grill your pizza and top it with delicious Italian Style Smoked Chicken Sausage, peppers, onions, basil pesto, and Fontina cheese.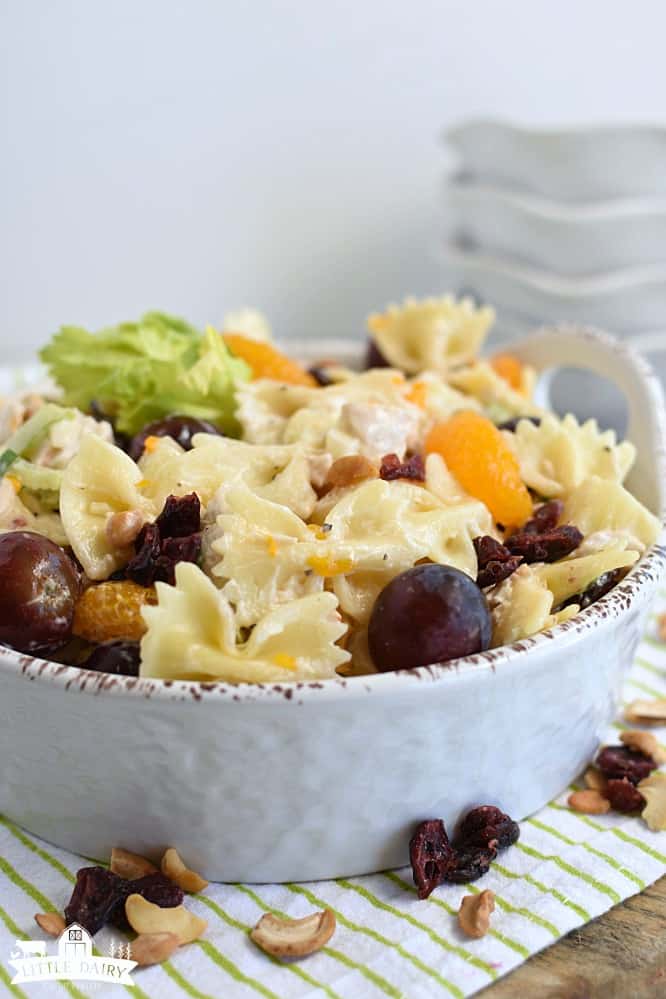 FRIDAY
Chicken Pasta Salad | Little Dairy on the Prairie
Summery Chicken Pasta Salad is full of colorful fruits and vegetables; mandarin oranges, pineapple chunks, grapes, celery, and onions. It's tossed in a tangy and creamy dressing that makes all the flavors shine, then is topped with crunchy cashews!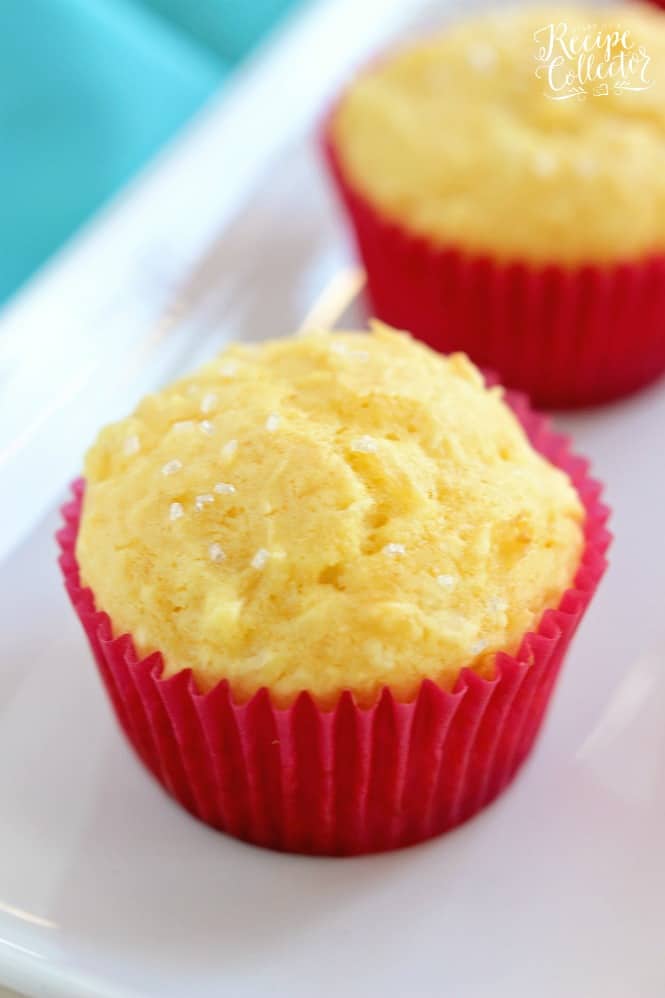 BREAKFAST
Piña Colada Muffins | Diary of a Recipe Collector
These super easy and delicious muffins filled with pineapple and coconut only require 5 ingredients!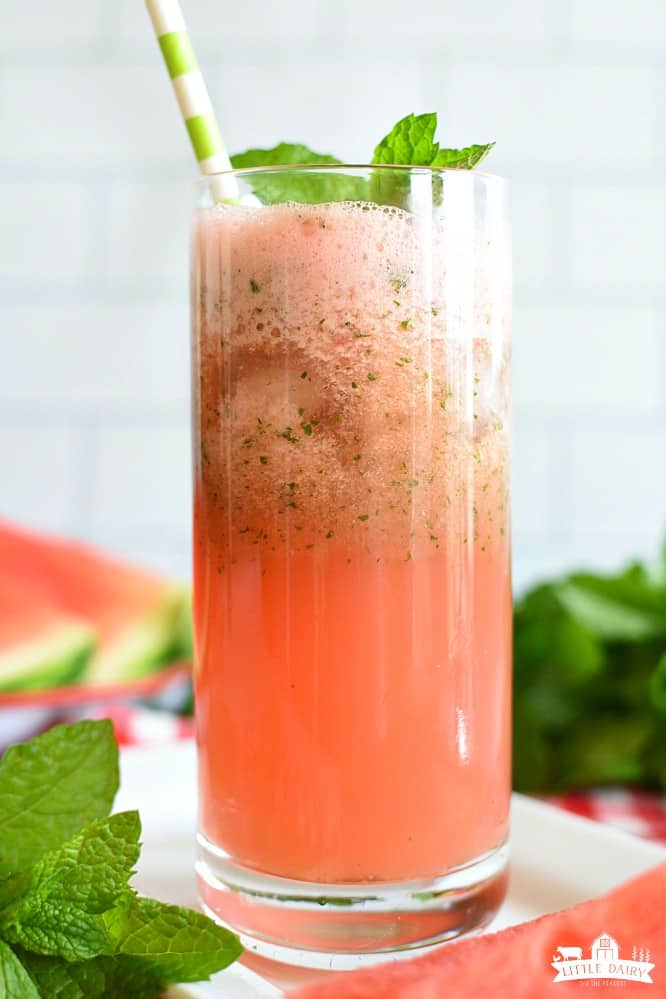 DRINK
Slushy Watermelon Mint Lemonade | Little Dairy on the Prairie
Is there anything better than sipping on Slushy Watermelon Mint Lemonade on hot summer days? Watermelon shares the perfect amount of sweetness with lemonade, mint gives it amazing flavor, and ice makes it slushy!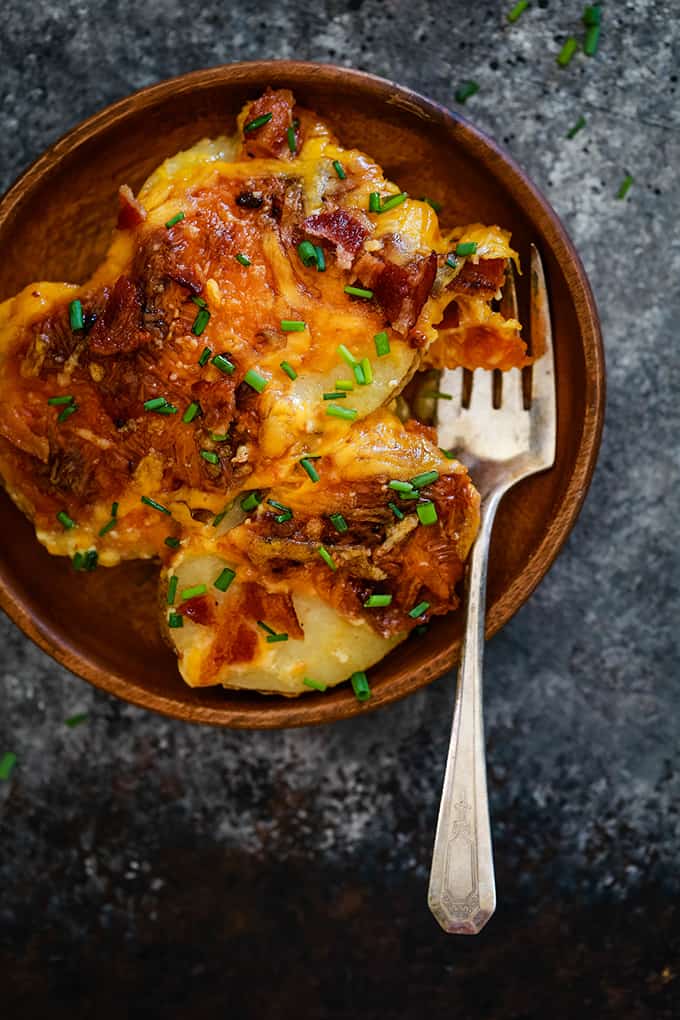 SIDE DISH
Loaded Scalloped Potatoes | Melanie Makes
These Loaded Scalloped Potatoes are sure to steal the show at your dinner table. The best part? It takes just 15 minutes to prepare this comforting side dish.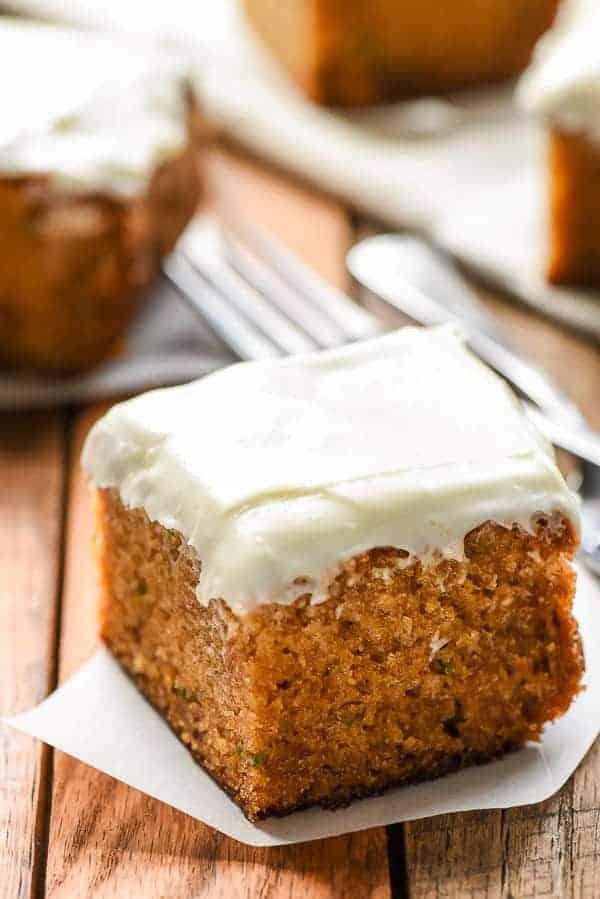 DESSERT
Zucchini Cake with Cream Cheese Frosting | NeighborFood
This easy Zucchini Cake with Cream Cheese Frosting will become a staple in your summertime dessert rotation!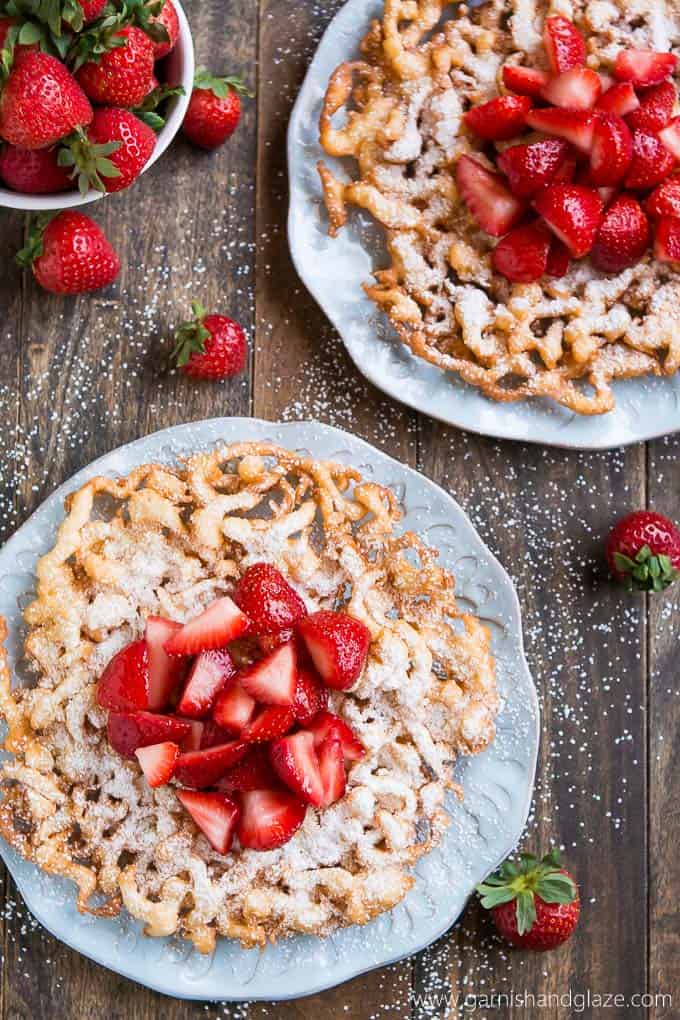 DESSERT
Funnel Cakes | Garnish & Glaze
Bring the state fair to your home with these crisp and tender Funnel Cakes coated in powdered sugar and fresh strawberries!
—–
Looking for more recipe ideas? Check out my past menu plans and other recipes I've created.
Subscribe to Melanie Makes to receive my Most Popular Recipes of 2017 eBook FREE.