A visual weekly family menu plan including five meals, a drink, side dish, breakfast, and two desserts. Each featured recipe includes multiple photos.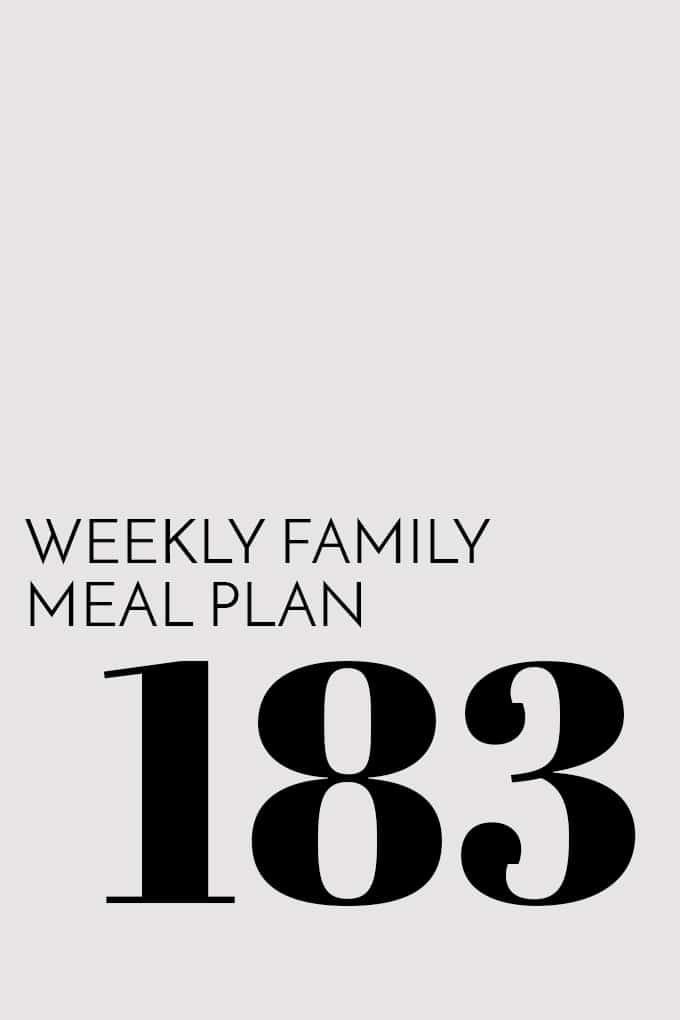 Keep in touch! Subscribe to receive Melanie Makes recipes directly to your inbox.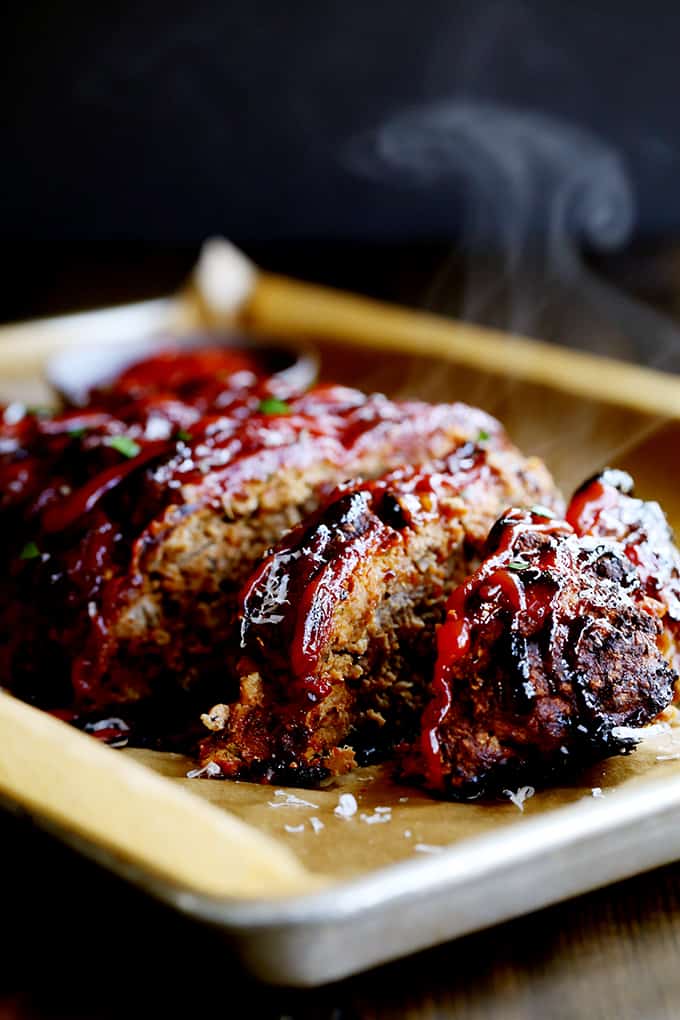 MONDAY
Turkey Meatloaf | Melanie Makes
This Turkey Meatloaf takes just 10 minutes to prepare, yet will have you coming back for seconds (or thirds). This beef alternative meatloaf is anything but bland thanks to being seasoned with Parmesan cheese, oregano, basil and garlic.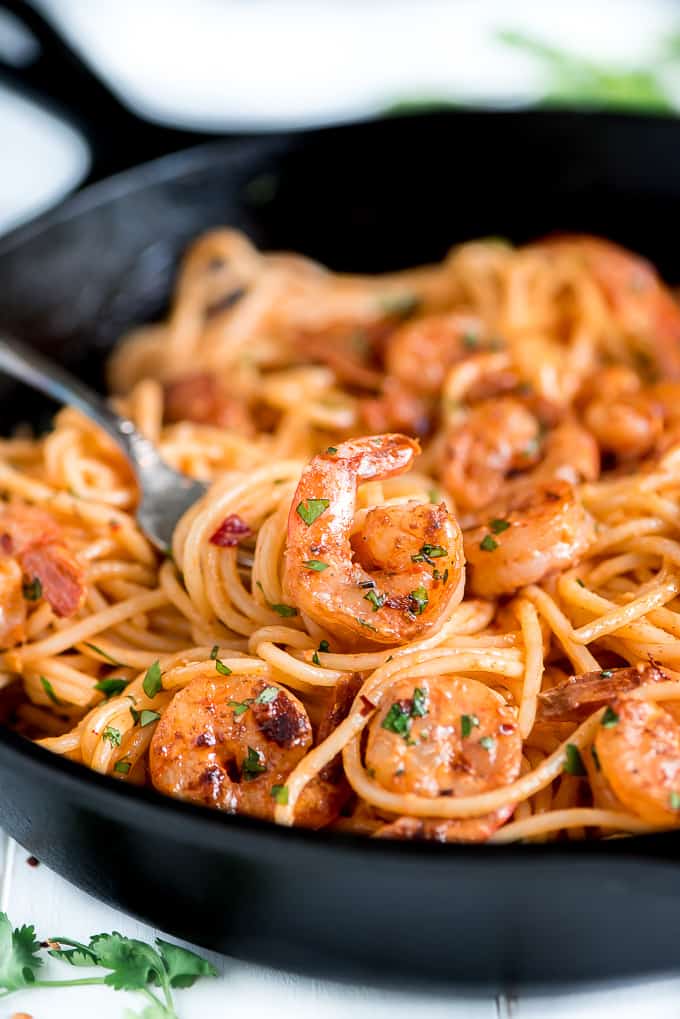 TUESDAY
Bang Bang Shrimp Pasta | Garnish & Glaze
This 20 minute Bang Bang Shrimp Pasta is a super quick and delicious dish that is perfect for busy nights. Everyone will be coming back for seconds of this creamy pasta.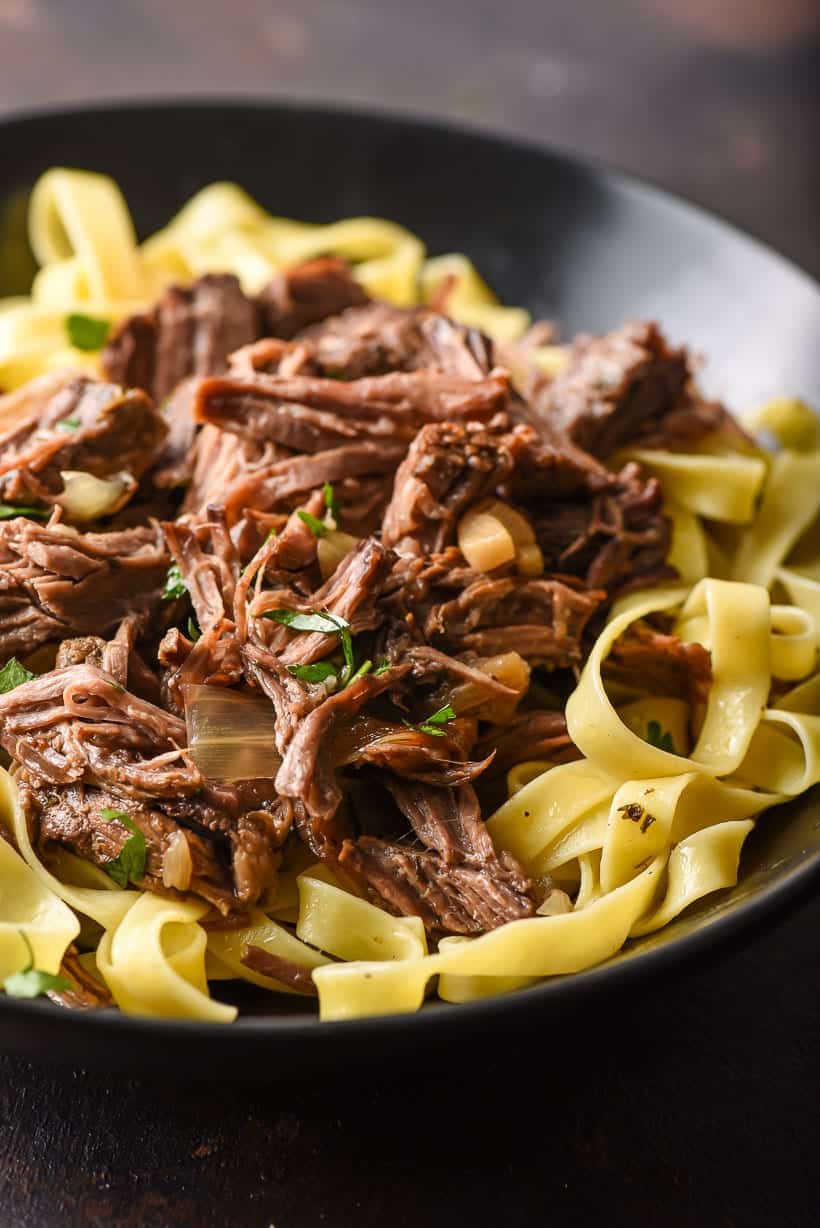 WEDNESDAY
Slow Cooker Shredded Beef | NeighborFood
This Slow Cooker Shredded Beef makes the juiciest fall-apart-tender pulled beef. We use this versatile recipe to make dozens of different meals, including shredded beef sandwiches, tacos, pasta, and more!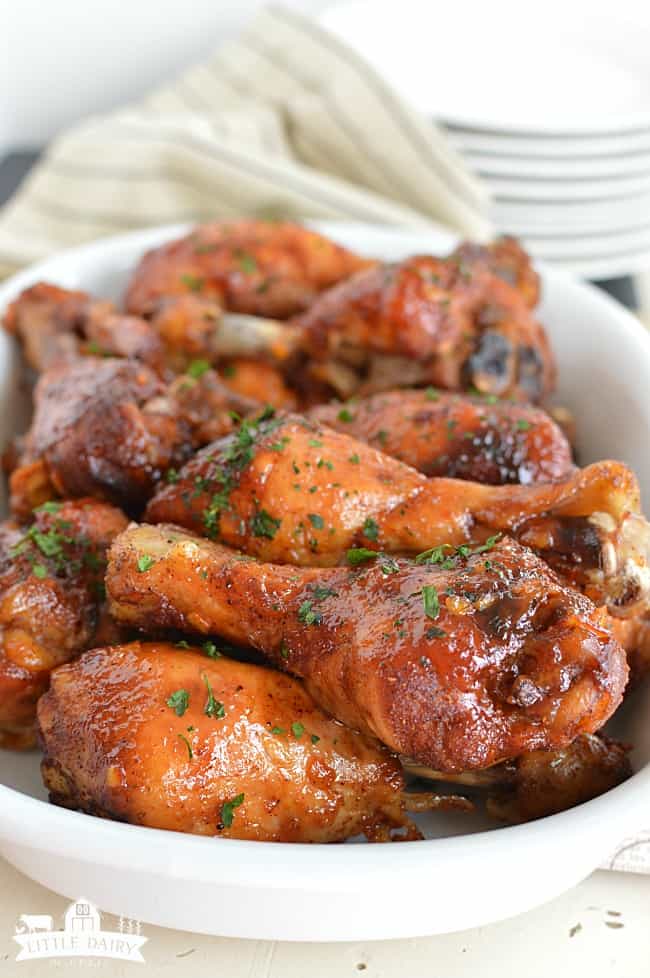 THURSDAY
Slow Cooker Spicy Orange Chicken Drumsticks | Little Dairy on the Prairie
These babies are falling off the bone when they come out of the slow cooker, then they get basted with a sweet and spicy barbecue sauce…grab a napkin they are messy in a good way!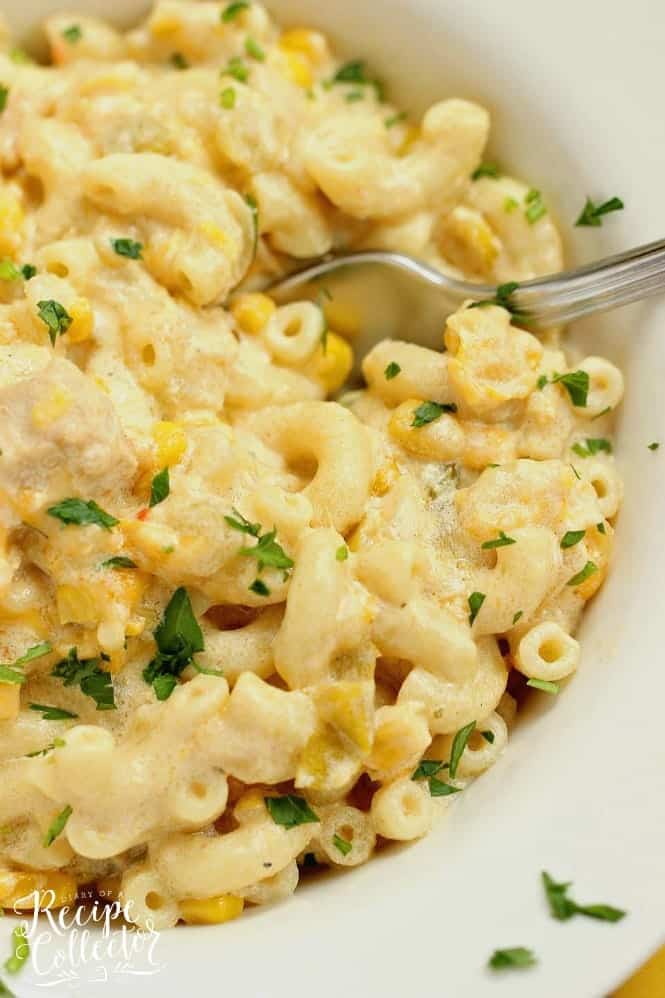 FRIDAY
Green Chile Chicken Mac and Cheese | Diary of a Recipe Collector
This hearty all-in-one macaroni and cheese dinner idea is filled with chicken, green chiles, corn, and of course all the creamy cheese!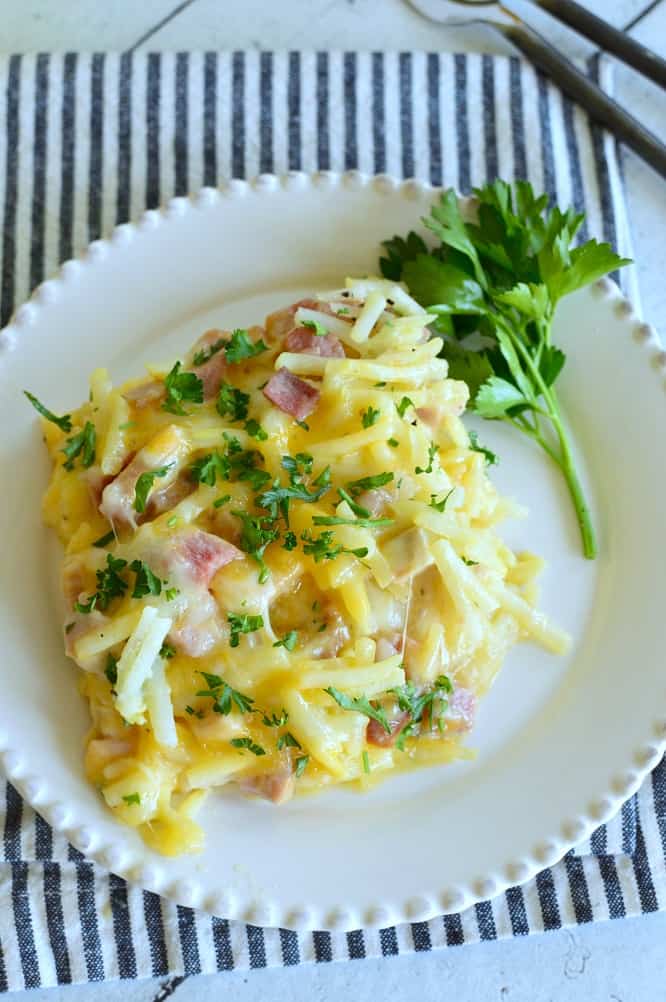 BREAKFAST
Make Ahead Hash Brown Breakfast Casserole | Little Dairy on the Prairie
Make Ahead Hash Brown Breakfast Casserole is a hearty casserole that's sure to make your mornings run smoother! You'll need simple ingredients to make this casserole; frozen hash browns, diced ham (or any other breakfast meat), eggs, milk, and grated cheese!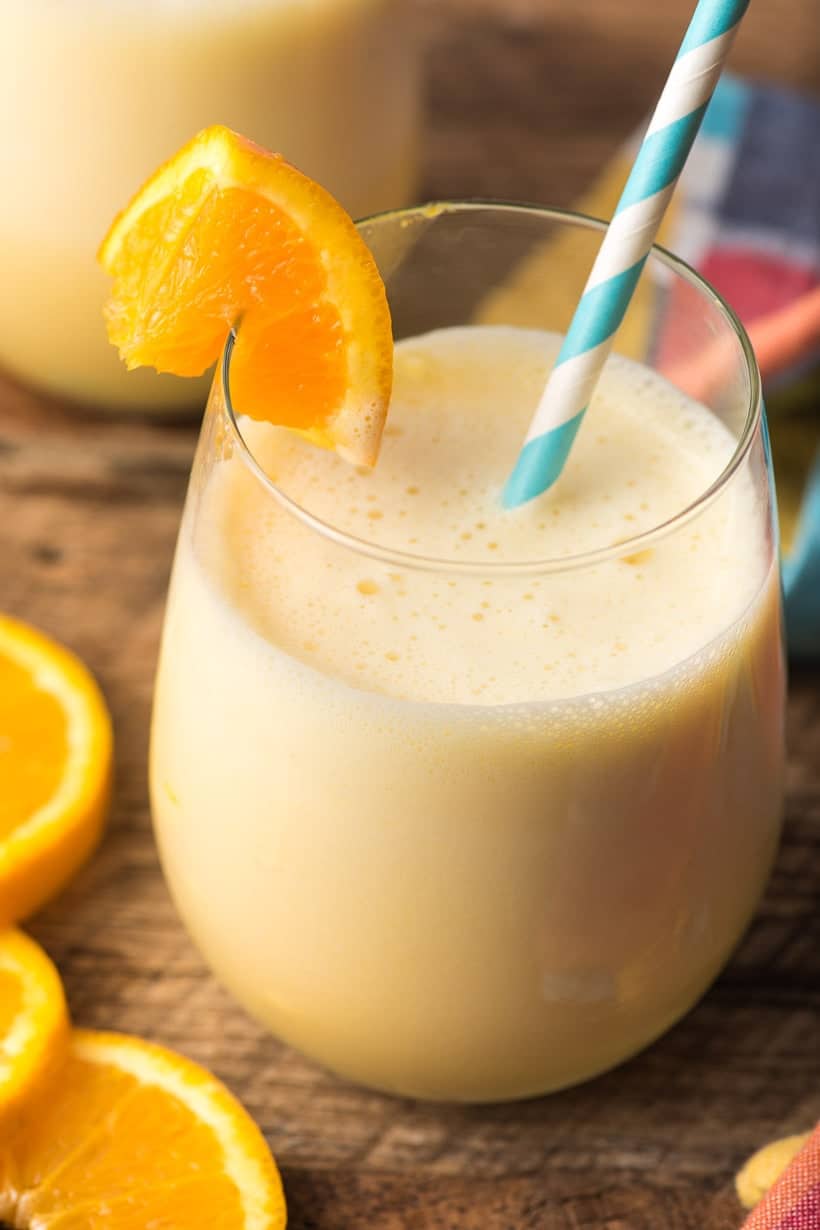 DRINK
Orange Julius | NeighborFood
This classic Orange Julius Recipe is made in just 5 minutes and is such a refreshing treat on a hot summer day!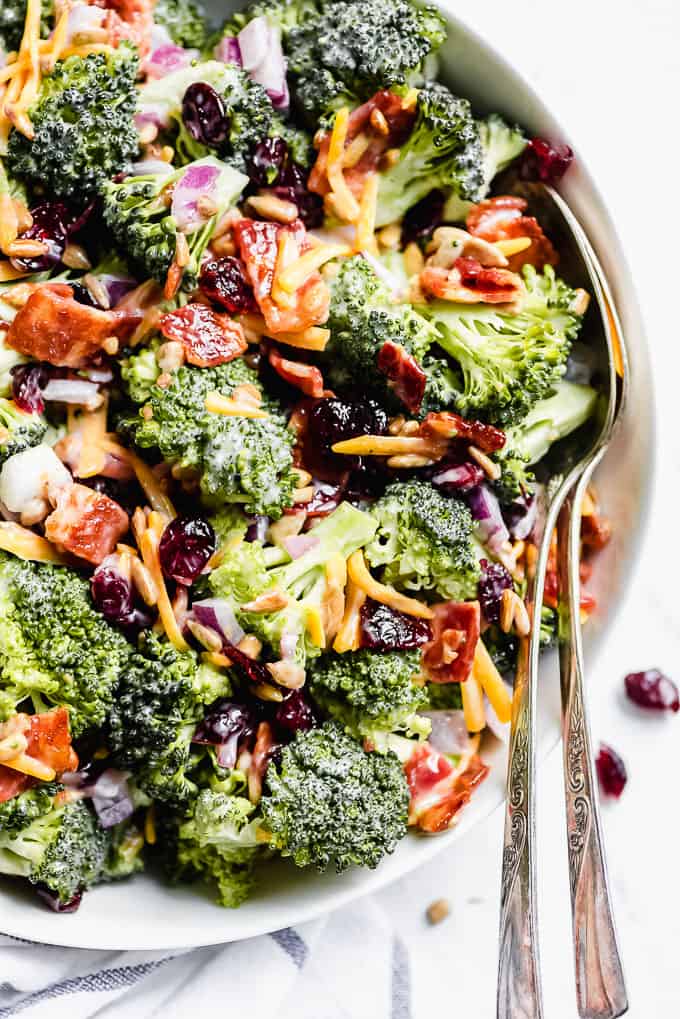 SIDE DISH
Broccoli Bacon Salad | Garnish & Glaze
Broccoli Bacon Salad is the most delicious way to eat broccoli! This broccoli salad is loaded with bacon, cheese, dried cranberries, red onion, and sunflower seeds, all tossed in a sweet creamy dressing. Everyone will be going back for seconds!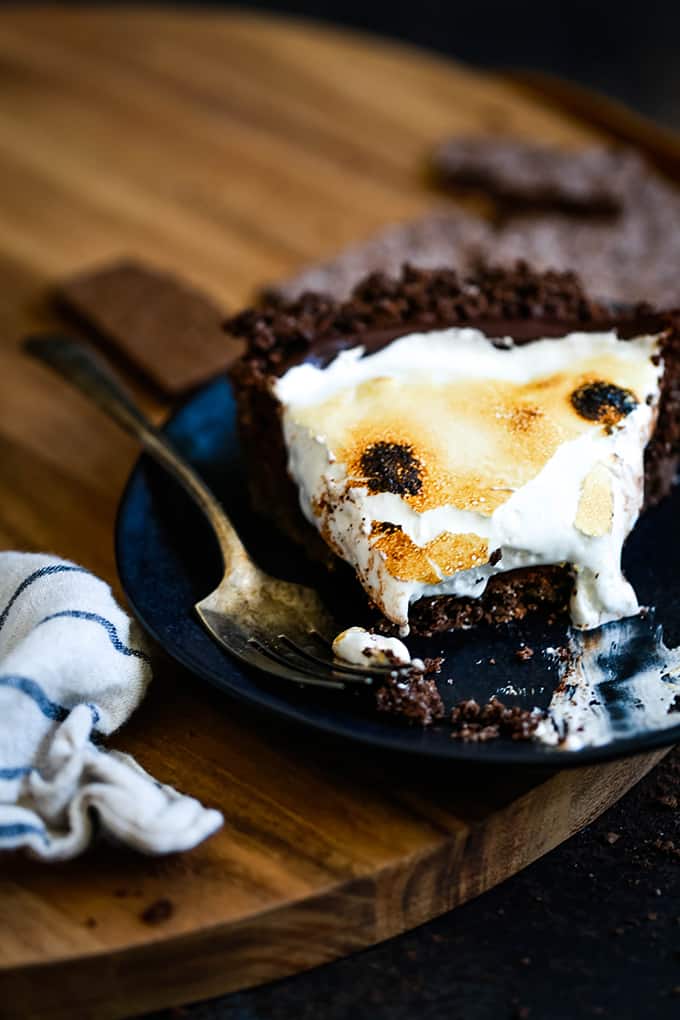 DESSERT
Double Chocolate No Bake S'mores Pie | Melanie Makes
This Double Chocolate No Bake S'mores Pie is filled with chocolate ganache before being topped with a torched cloud of marshmallow fluff.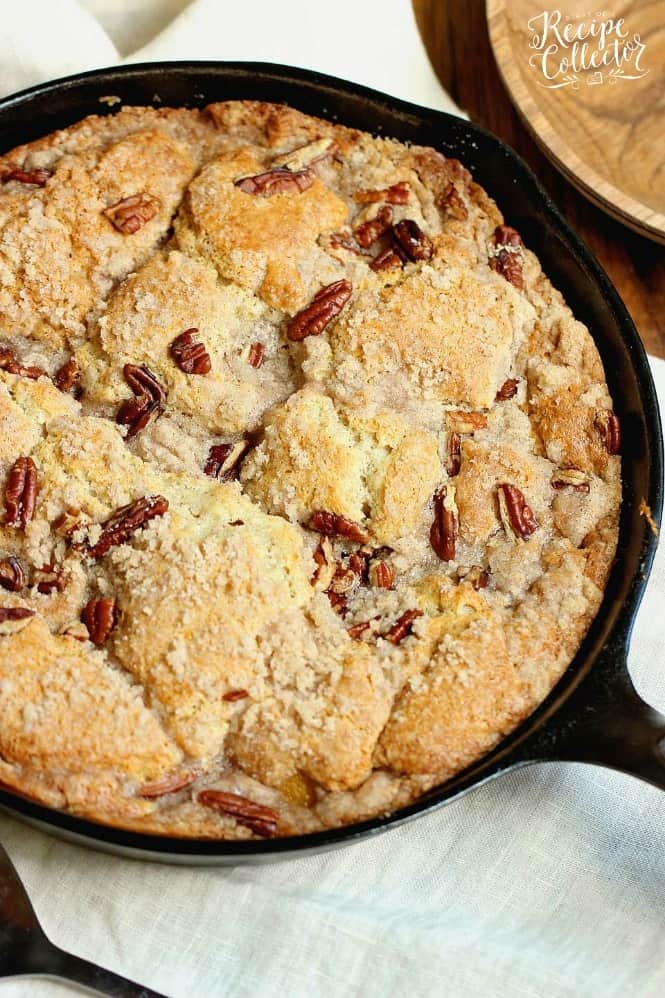 DESSERT
Easy Peach Pecan Skillet Cake | Diary of a Recipe Collector
A simple and comforting peach dessert with some surprising ingredients in the batter that make this cake divine!
—–
Looking for more recipe ideas? Check out my past menu plans and other recipes I've created.
Subscribe to Melanie Makes to receive my Most Popular Recipes of 2017 eBook FREE.