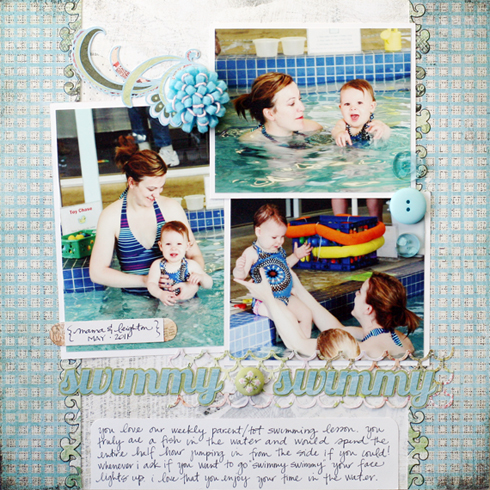 another week, another layout.  this one has a lot more "stuff" than i usually add, but i had a great time playing.  it's based on this week's sketch on the BasicGrey blog.  the original sketch was for a card, but as i haven't created a card in quite some time, i translated it to a layout instead.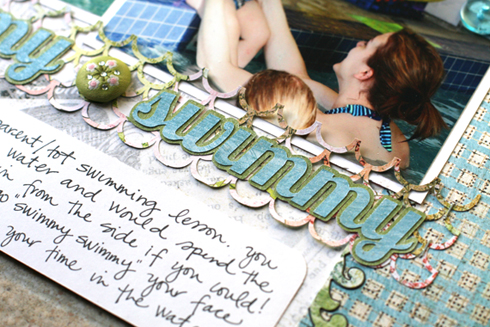 lots of fun with my silhouette cameo this week.  i cut my title and a shadow behind it so that it wouldn't get lost in the rest of the "blueness" of my layout.  i also cut the fish scale pattern as well.  love the effect it gave it but wasn't so keen on scraping all the leftover bits off of my cutting mat afterwards.
all in all, simply happy to have another layout created for our family albums.