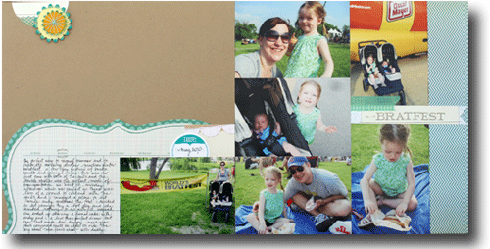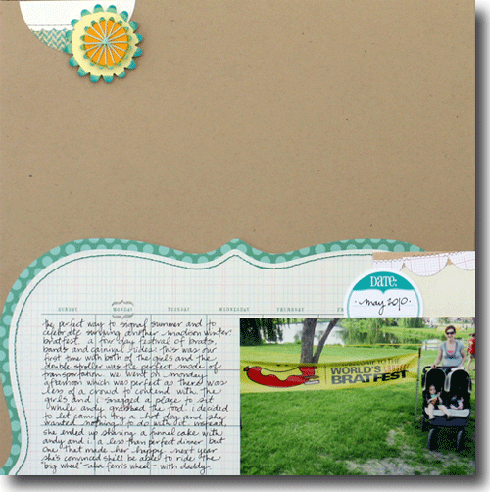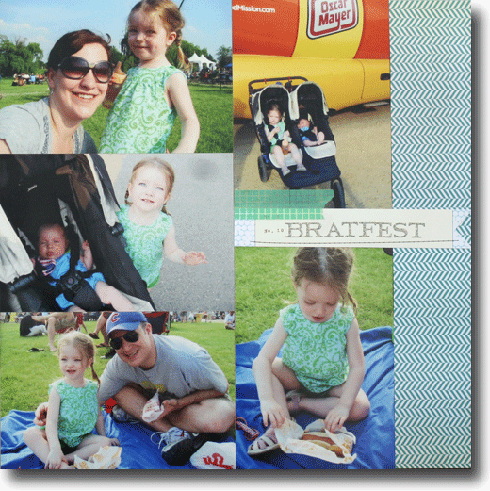 a two layout week last week. can i tell you how awesome it is to have a job that motivates you to scrapbook? so very cool.
this two pager was last week's take out tuesday on the elle's studio blog. basically i provide the layout as well as step-by-step instructions to create the layout that you can download and print out. these are photos from last year's bratfest. ironically i scrapbooked them just a couple of days before we went to bratfest this year. C still refuses to eat a brat but her little sister was all about it! so nice to get so many photos on a layout to document an event.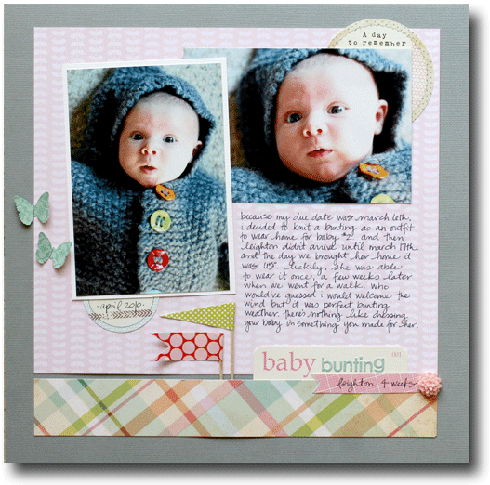 my take on the sketch thursday sketch on the ES blog. an itty bitty L, just 4 weeks old. there's nothing like dressing your baby is something you made especially for them. even if said baby only wore what you made them exactly once and it took you several months to create it. that plaid patterned paper? i used every last inch of the piece i had. loved it.