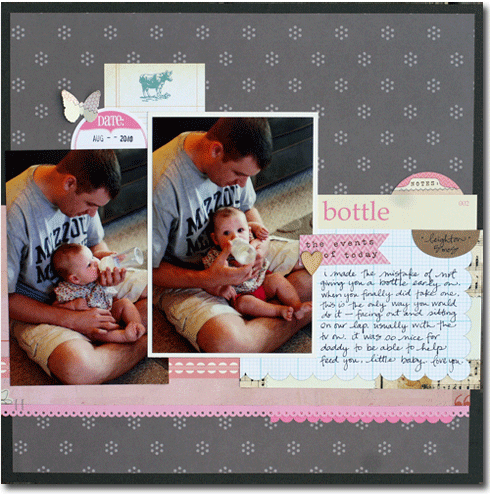 two layouts for me this week. i think this first one is my favorite because of the grey and pink color combination. can't believe that this was L just over a year ago. lots of layering on this one. this layout was for take out tuesday on the elle's studio blog which means if you'd like step by step instructions on how to create it, click here.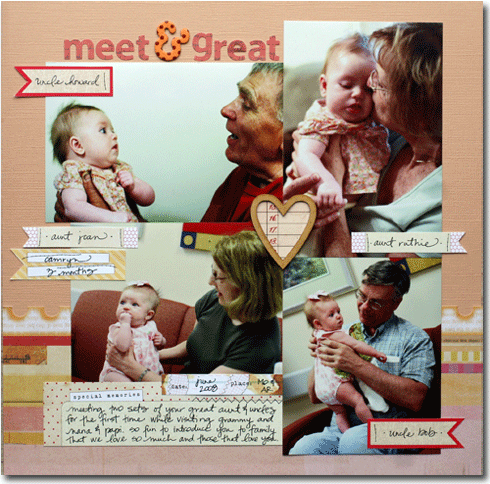 this is one of those layouts that features less than stellar photos but amazing memories that i wanted to be sure and capture. this was C's first time meeting two sets of great aunts and uncles. this was created for sketch thursday over on the ES blog.
love that i've kept up with my goal for creating at least one layout a week this year. now i'm needing to purchase a few albums to get my stacks of layouts protected from the little hands that love to flip through them. because listening to them screach and squeal over photos of themselves and their family makes it all worthwhile.