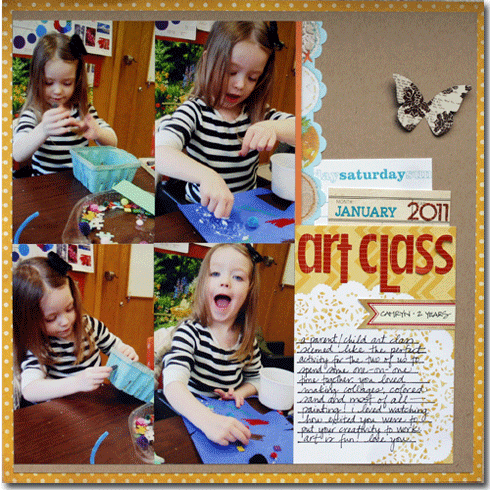 three layouts from the past two weeks. and just realizing all are about miss C. might need to make an L themed layout this week! i'm finally getting closer to being caught up on editing photos – can't believe i got so far behind! all three layouts are with 2011 photos.
C and i took a parent/child art class together at the beginning of the year. what seemed like a good idea was negated when we met the teacher who had us call her "dr." because she has a doctorate in something or other. and basically the parent was just there to make sure the child didn't injure them self somehow. we were NOT allowed to actually do any of the art project. but i digress…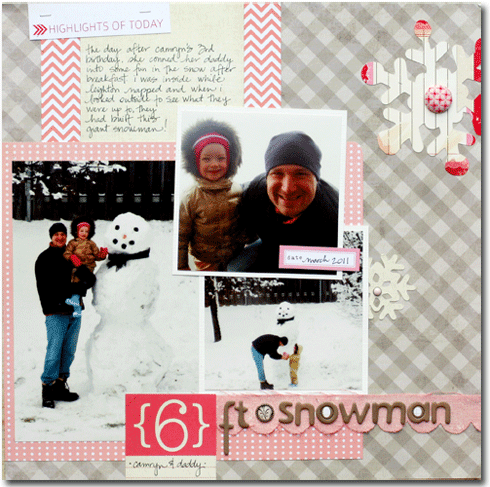 andy took a week off around the girls' birthdays and he did all kinds of fun things with them. one was building this ginormous snowman with C one morning while L was napping. she loves getting dressed in her snow pants and boots and heading outside.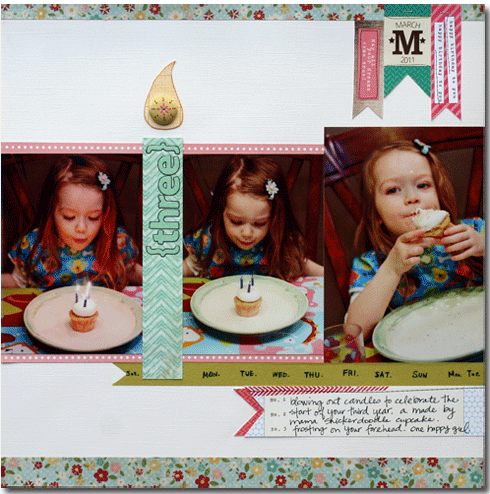 —
as a side note, friday was my last day as blog contributor + design team coordinator with
elle's studio
. i absolutely adore elle and her products as well as the design team she put together – she is one of the most kind women i've worked with in this industry.
i am thrilled to announce that i've accepted a new position with
basic grey
as their social media coordinator. an exciting and challenging adventure for sure and one that i'm already enjoying.