Nothing beats the chill of a winter's day like a bowl of this hearty Easy Chicken and Dumpling Soup! Carrots, potatoes, celery and onions combine with browned pieces of chicken, while pillowy clouds of parsley studded dumplings float atop the surface.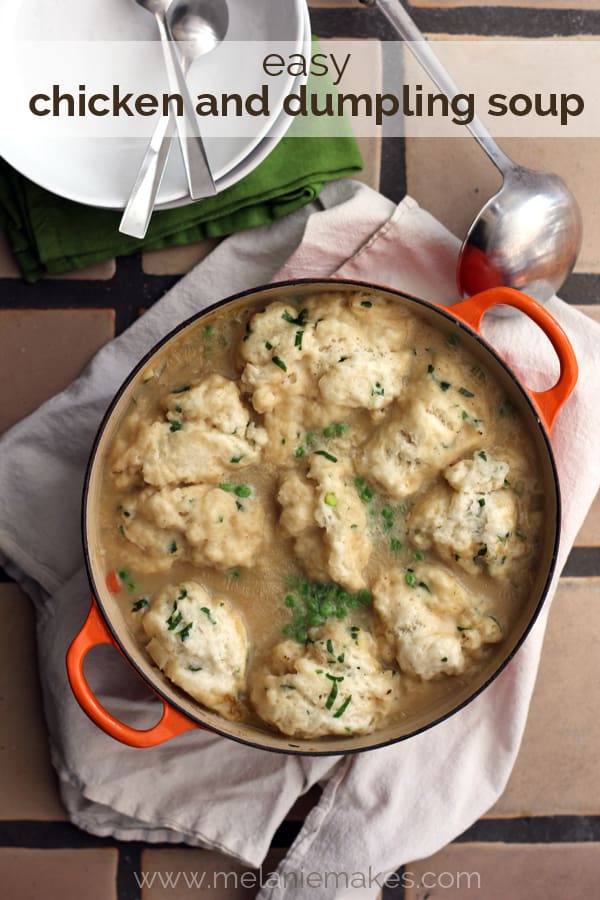 I had another post planned for today but really, with weather as cold as this, nothing beats a steaming bowl of soup at the end of the day! This Easy Chicken and Dumpling Soup is hands down my husband's most requested soup. Without fail. I've been making it since we were just married and now our children have jumped on the bandwagon and enjoy it just as much. I guess that's a good thing, although now it means we have to share. (I'm not a good share-er. Not the best of motherly qualities, I know.)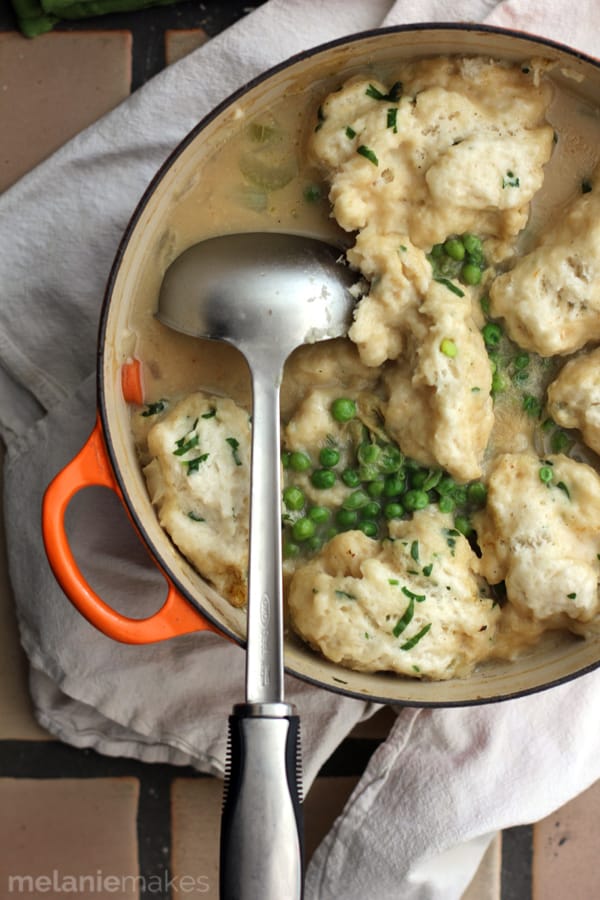 I'm going to be honest, the dumplings that float on top of this soup are hands down my favorite part. Sure, the rest of the soup is nice and all, but the dumplings are what steal the show. They put the "easy" in this recipe's title.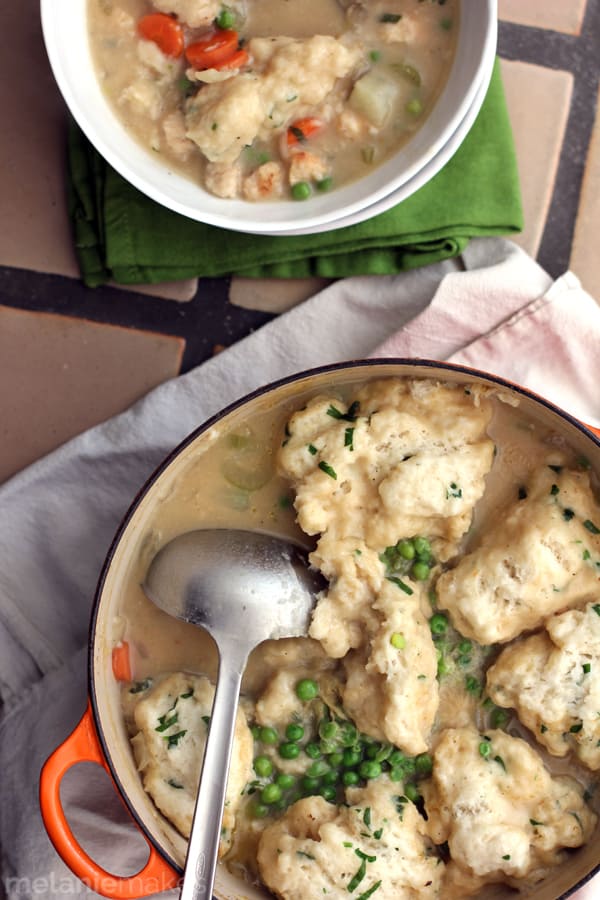 Loaded with veggies, this is a hearty soup. Single or just cooking for one or two? Do NOT shy away from this recipe! This soup gets better as leftovers! The broth thickens and the flavors meld and everything is right in the world. Or at least it is while you're enjoying a bowl.
I've actually figured out a way to make a pot of "leftover" soup. Instead of preparing right before I'm ready to serve it for dinner, as an example, I'll actually prepare the soup earlier in the day. After I've completed the recipe and the soup is done, I'll let it cool and then put it in the fridge until near dinner time. I'm then able to simply put it back on the stove and reheat. Perfection!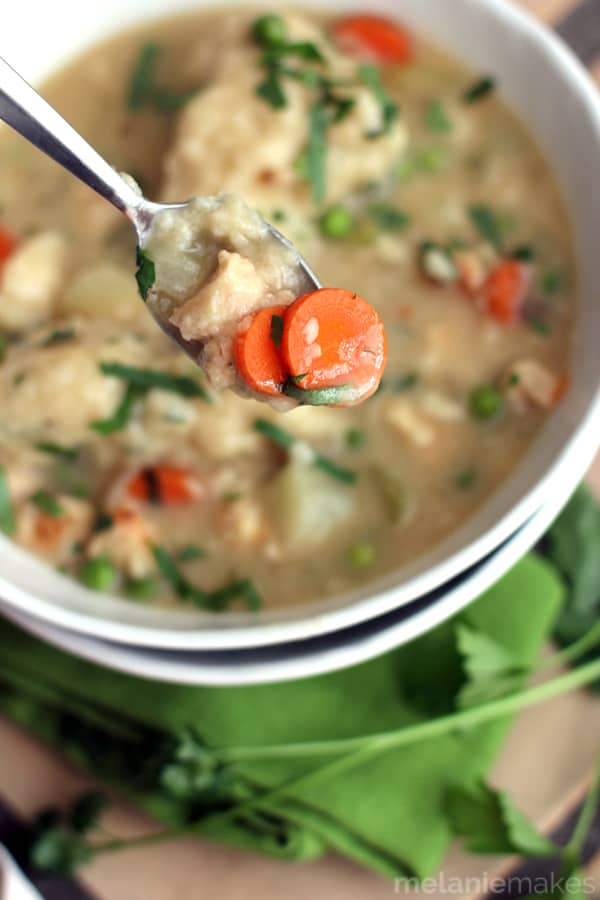 Melanie Bauer
Easy Chicken and Dumpling Soup
10 minPrep Time
20 minCook Time
30 minTotal Time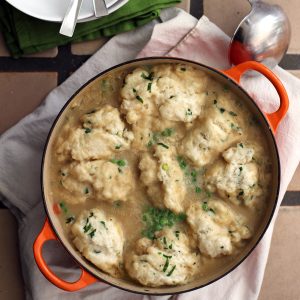 Ingredients
1.5 pounds boneless, skinless chicken breasts
1 cup flour
1 teaspoon salt
1 teaspoon pepper
1 teaspoon poultry seasoning
2 tablespoons extra-virgin olive oil
3 stalks celery, sliced
4 carrots, sliced
1 onion, chopped
2 potatoes, chopped
1 bay leaf
2 quarts chicken broth
3 cups Homemade Baking Mix
1 cup milk
1/3 cup fresh parsley, chopped
1/2 cup frozen peas
Instructions
Cut chicken into bite sized pieces.
In a shallow dish, combine flour, salt, pepper and poultry seasoning.
Toss chicken in flour mixture to coat.
Heat olive oil in large, deep pot over medium-high heat. Add chicken to pot and lightly brown on all sides.
Add vegetables and bay leaf to pot. Cover and cook for five minutes, stirring occasionally.
While vegetables cook, stir together Homemade Baking Mix and milk. Once combined, stir in parsley. Set aside.
Add chicken broth to pot and bring to a boil. Drop in large tablespoons of dumpling batter. Cover pot and simmer 6-8 minutes or until dumplings are cooked through.
Uncover pot and add peas, cooking for an additional minute to heat through.
Notes
7.6.6
94
https://melaniemakes.com/blog/2014/01/easy-chicken-dumpling-soup.html
Melanie Bauer | Melanie Makes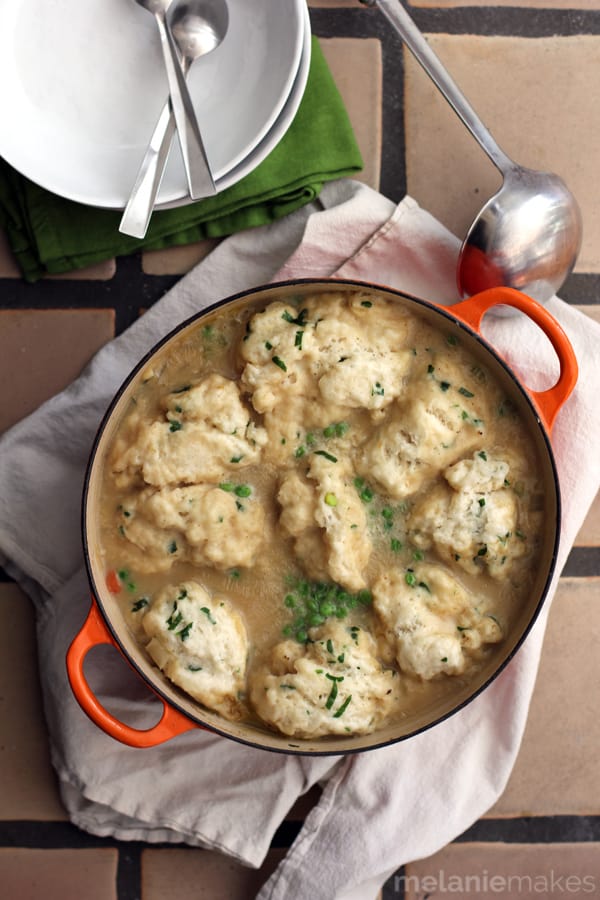 After taking a peek at the recipe, you can now see why the peas are situated on the top of the soup with the dumplings. They're added last so they add an additional pop of green to the soup before everything comes together when serving.
Don't delay! Make this pot of goodness today!
Looking for more great soup recipes?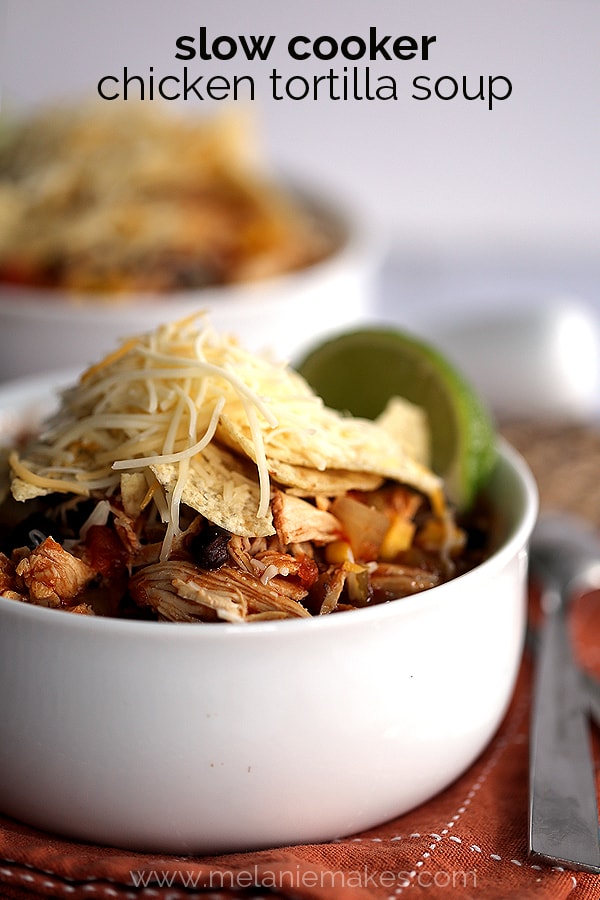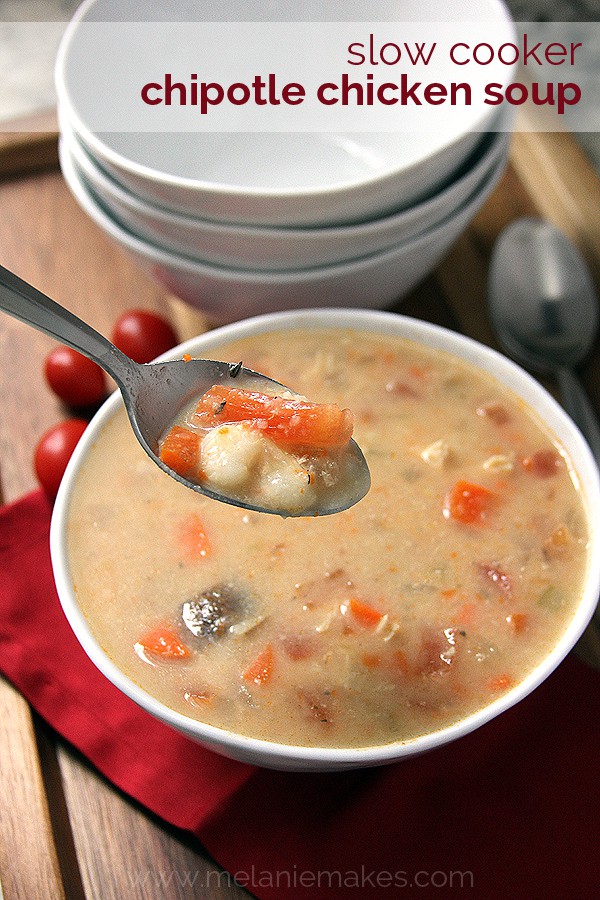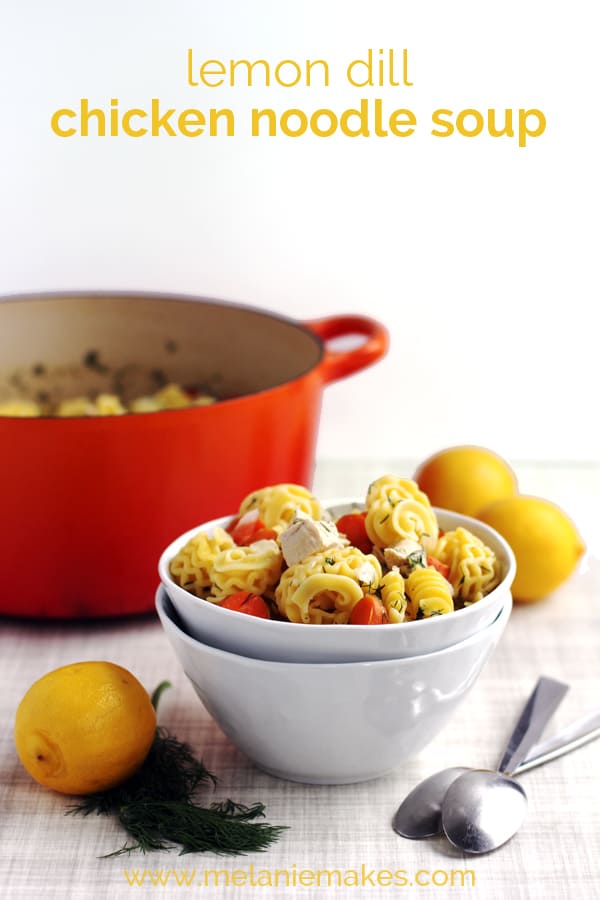 More great soup recipes from fellow food bloggers:
Easy Potato Soup | Lemons for Lulu
Pasta e Fagioli | Hip Foodie Mom
Pumpkin Gnocchi Soup with Spiced Walnuts | Frugal Foodie Mama