A rich and decadent Chocolate Peanut Butter Peanut Butter Cup Ice Cream sandwiched between two Chocolate Yogurt Waffles. The sandwich is then dipped in chocolate ganache for a one of a kind end of Summer treat that will rival anything you can buy from the ice cream man.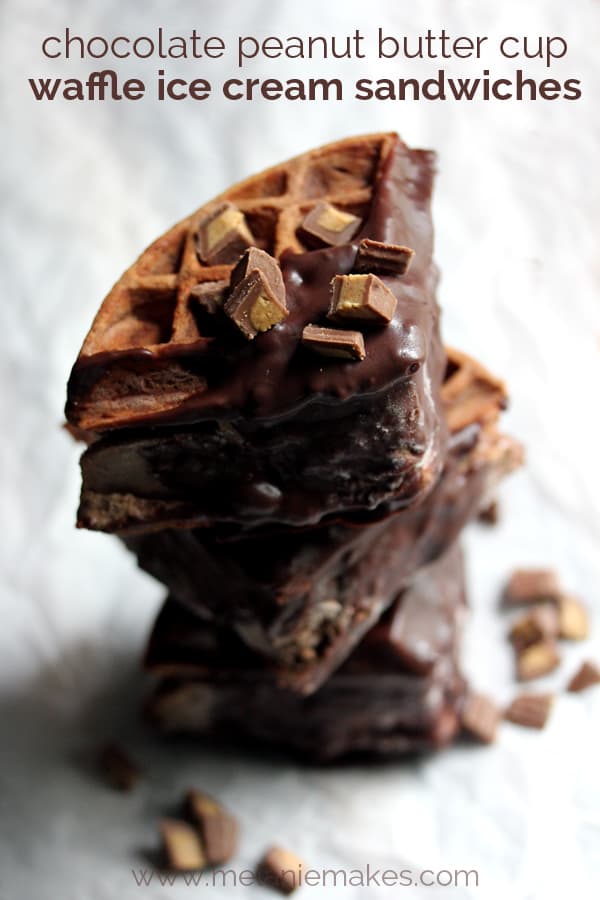 The days of the ice cream truck habitually driving through my neighborhood with it's beyond annoying tune blaring at full volume are almost over. But no worries, I've taken the ice cream treat making into my own hands. No catchy jingle required. A combination of two recipes and the perfect way to send Summer out with a bang!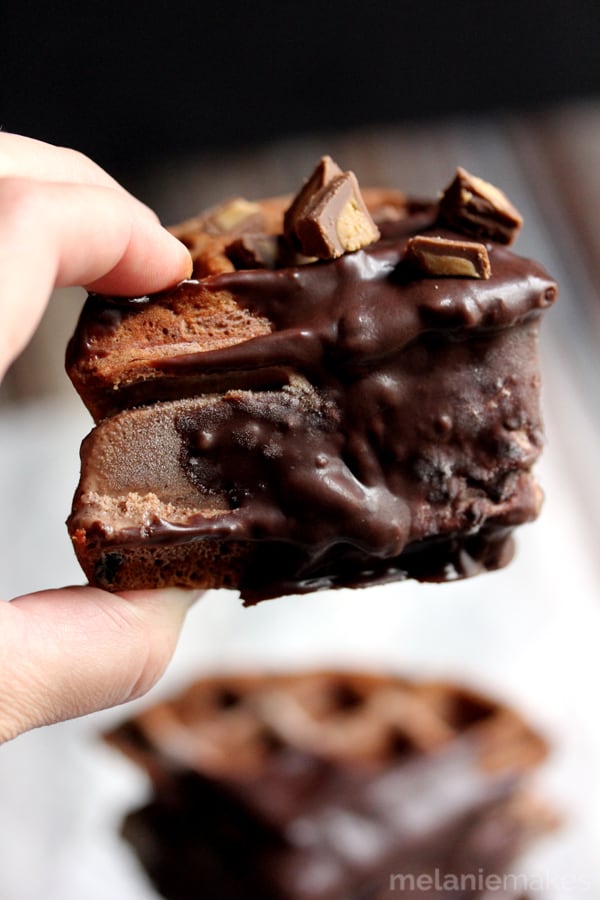 Last month, I shared with you my recipe for Chocolate Peanut Butter Peanut Butter Cup Ice Cream. I loved the recipe so much that I decided to take it one step further and combine it with my Chocolate Yogurt Waffles. And then I might have decided to dip the whole thing in chocolate ganache. Because I kind of think dipping things in chocolate ganache makes it taste a million times better.
(And, I'm so right on this theory.)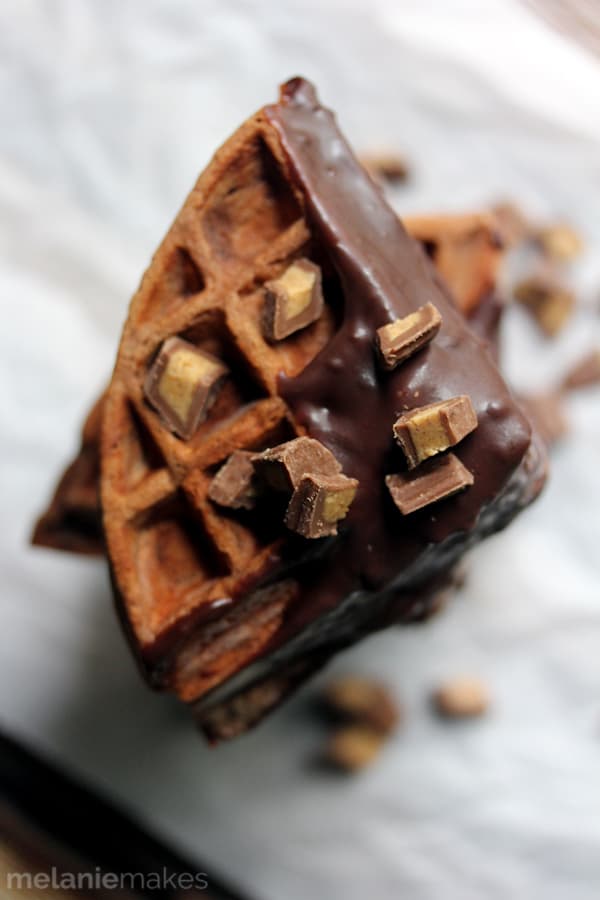 Peanut butter and chocolate lovers, this recipe is just for you! Do yourself a favor and make a batch these frosty sandwiches this weekend.
Click here to find this recipe in my monthly contributor post at My Organizing Junkie.