A white cake mix is transformed to become the Easiest Double Chocolate Pecan Cake. With minimal ingredients – including two types of chocolate! – and 30 minutes, you'll have a cake fit for any celebration or just to celebrate that you've conquered another day.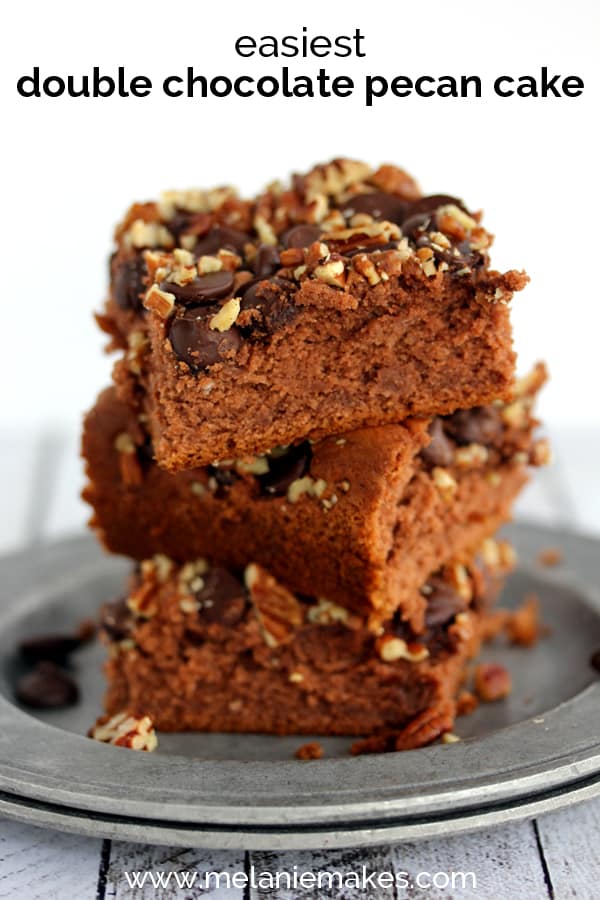 So, dear friends. The time has come to come clean with you. One, I'm not a huge cake fan. If given the choice as to what I'd like for dessert, cake will likely never be the tops of my list. Unless it's chocolate to the extreme and takes no time at all to create. Lucky for me – and you! – this Easiest Double Chocolate Pecan Cake definitely fits the bill for both requirements! My second admission? I've been sitting on this recipe since December waiting for the perfect day to share it with you. Today, is that day.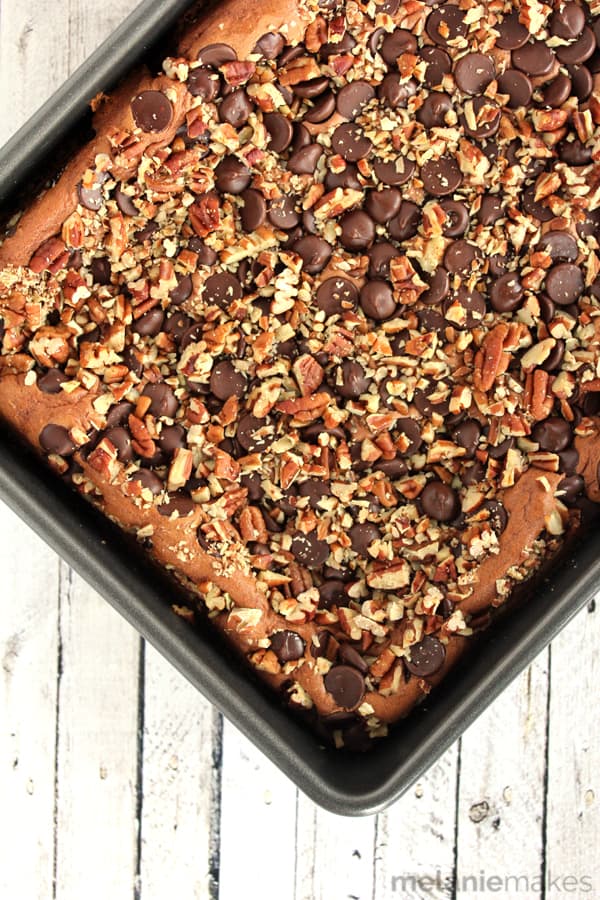 As it's name implies, this is indeed one of the easiest cake recipes you'll come across. As in, you can have the batter prepared and in the pan likely before your oven preheats. Or as a mama to 3.8 children, I can have this prepared and in the oven and almost completely cooked while my children eat breakfast or lunch. Fast and delicious? Of course, I'll tell you more!
SIDE NOTE: That mention of the 3.8 children? I'm due with baby number four in about a month. At a growth ultrasound yesterday, he/she was already weighing in at 7 pounds. Looks like this will be my third 10+ pound baby. Big babies for the win! (That would be baby number four's foot pictured above.)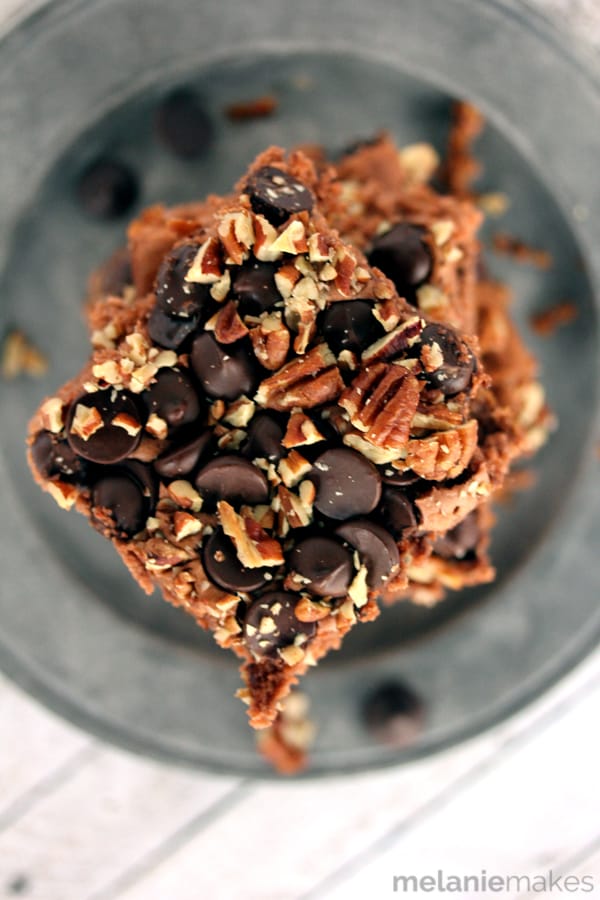 Back to all things chocolate… This base of this cake is a white cake mix. Yes, that's not a typo. Forget the instructions printed on the back, we've got grander plans! This cake gets it's chocolate flavor from a box of instant pudding mix that's stirred into the batter. I look for the most chocolatey flavored pudding I can find for this recipe. My usual selection? Chocolate Fudge. Nobody has ever said fudge wasn't chocolate enough, right?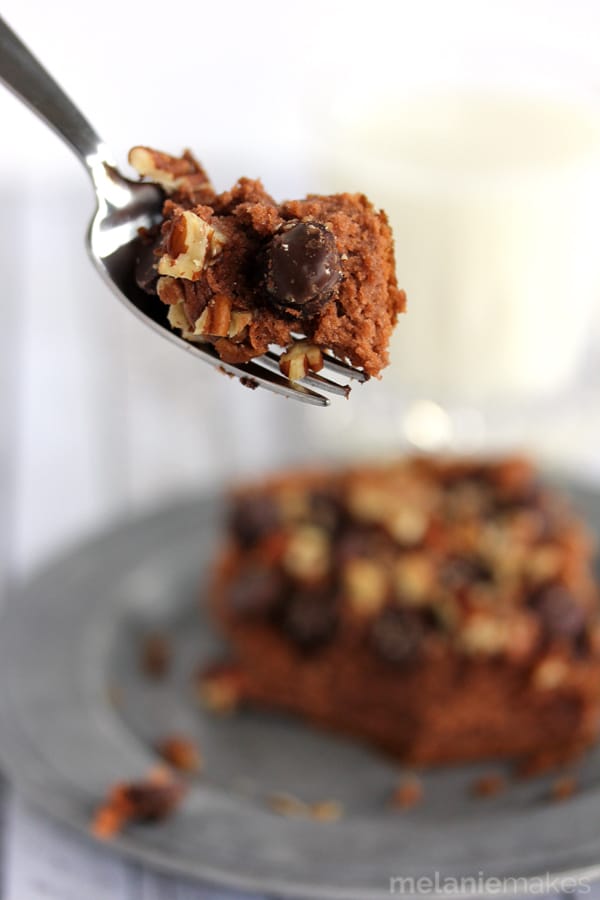 And then, of course, there's the topping. The most important part and the part that sets this cake apart from the rest. A cup of chopped pecans followed by two cups – count them, one, TWO! – of dark chocolate chips bedazzle the top of this cake. The contrast of the sweeter chocolate cake with the darker chocolate topping is a winning combination. Especially when paired with a large glass of milk which is an absolute must with this cake!

Melanie Bauer
Yields 15 slices
Easiest Double Chocolate Pecan Cake
10 minPrep Time
30 minCook Time
40 minTotal Time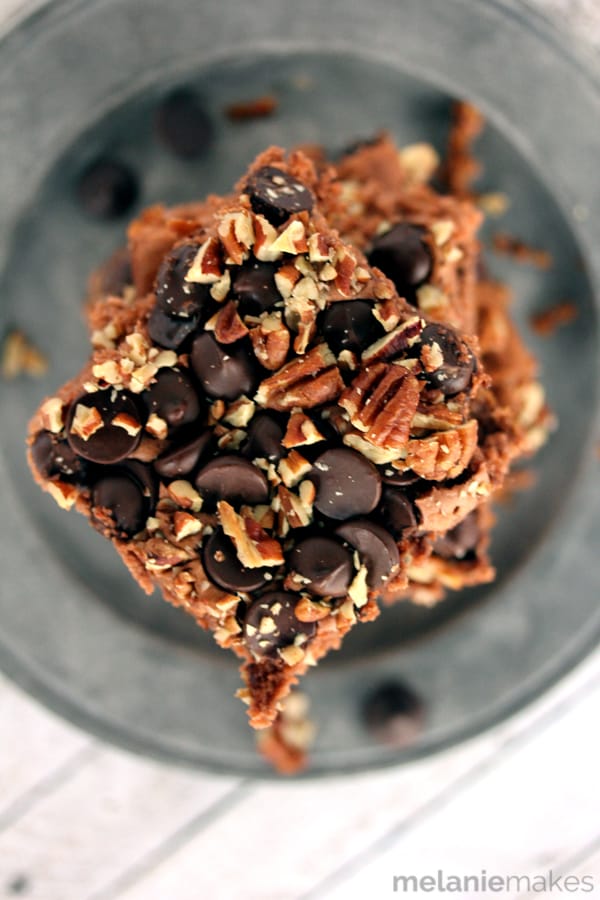 Ingredients
16.5 ounce box white cake mix
3.4 ounce box instant chocolate pudding
2 eggs
2 cups milk
1/4 cup applesauce
1 teaspoon vanilla
2 cups chocolate chips
1 cup coarsely chopped pecans
Instructions
Preheat oven to 350 degrees.
Grease 9x13 baking pan and set aside.
In the bowl of an electric mixer, add cake mix, instant pudding, eggs, milk, applesauce and vanilla. Beat on low speed for 30 seconds and then on high speed for 2 minutes.
Pour cake batter into baking pan and sprinkle top with chocolate chips and pecans.
Bake for 30-35 minutes or until toothpick inserted into center removes cleanly.
7.8.1.2
217
https://melaniemakes.com/easiest-double-chocolate-pecan-cake/
Melanie Bauer | Melanie Makes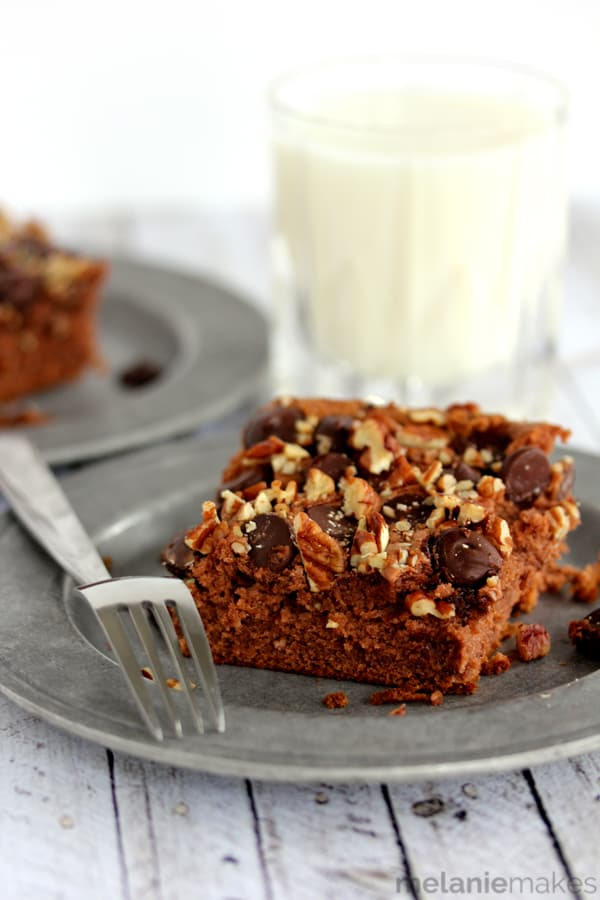 This Easiest Double Chocolate Pecan Cake is one of our family's favorites and is destined to become one of yours as well. With a cake this easy and decadent at your fingertips, you have no excuse not to make it a regular in your sweet treat lineup!
Looking for more great cake recipes?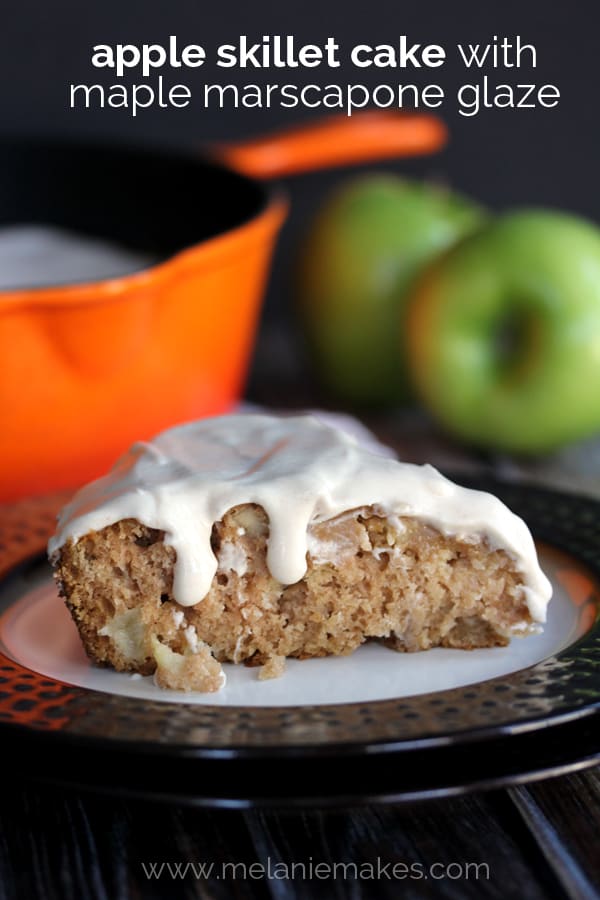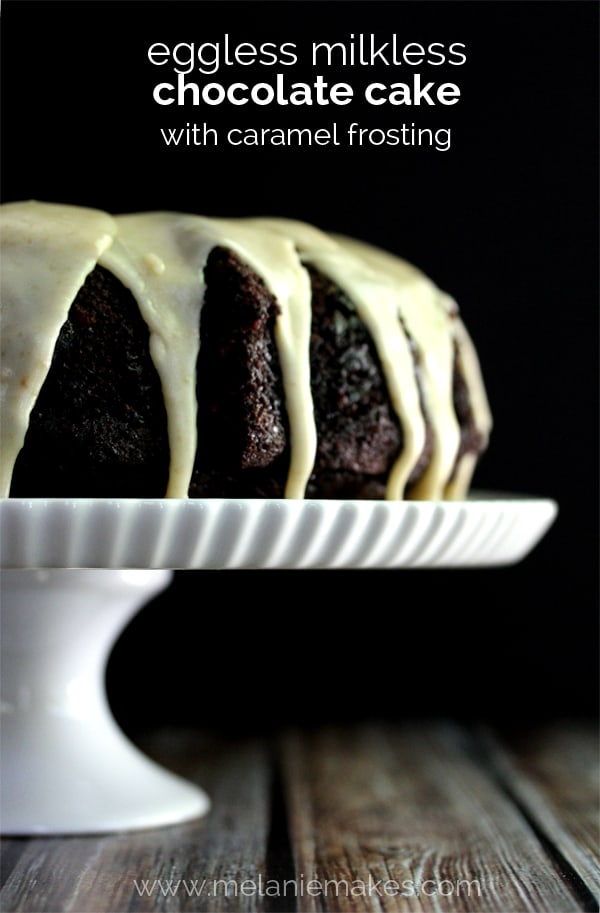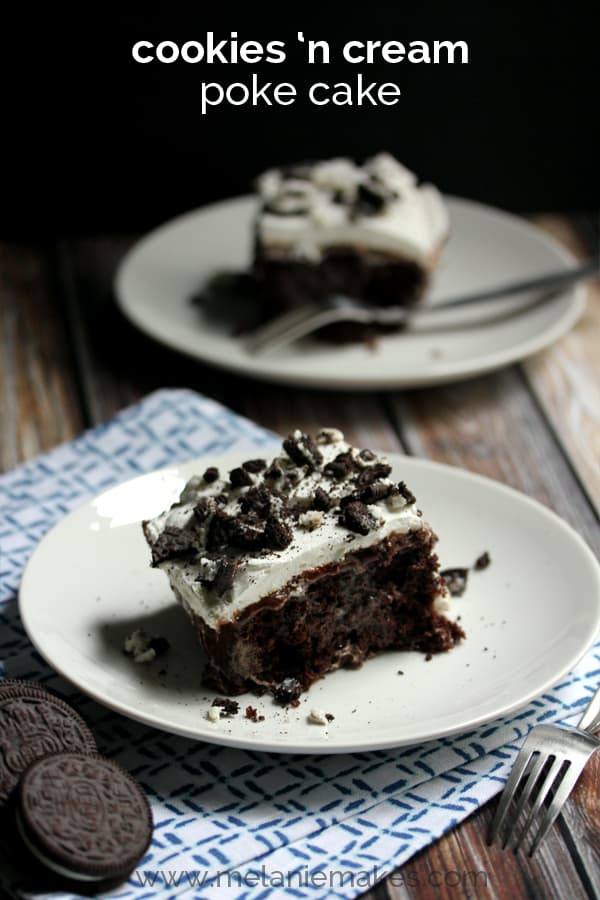 More great cake recipes from fellow food bloggers:
Almond Joy Cake | Well Plated by Erin
Molten Chocolate Cakes | Dessert for Two
Chocolate Cake with Biscoff Icing | The Cookie Rookie
—–
This recipe first appeared in my monthly contributor post at Rachel Cooks, here.