A visual of what we'll be eating for dinner each night this week, including links to each recipe with multiple photos for each dish.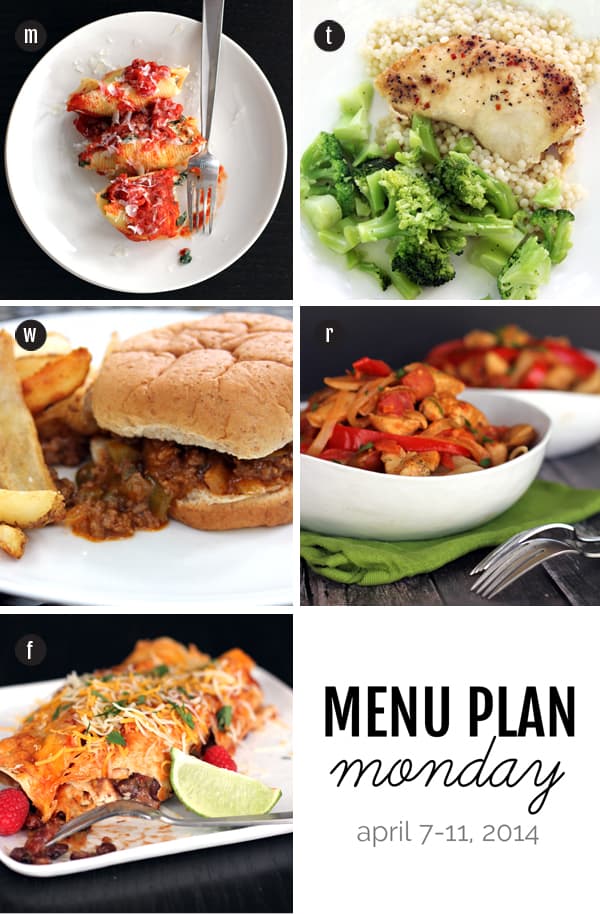 WHEW! Last week was a busy one. I actually counted the number of weeks left until summer vacation at one point. Nine for those of you that are curious. Now with three birthdays come and gone, it's time to focus on Easter that's just a few weeks away. The fun never ends!
Here's what we'll be eating this week:
Meatless Monday: Four Cheese and Spinach Stuffed Shells. Because really, only three cheeses is so 2013. The perfect comforting dish to start the week off right.

I've selected Monday as a night of the week for our family to eat a meatless meal as it tends to be more budget friendly as well as a friendlier option for the environment. My meat and potato eating husband tends to go along with this idea because I also make him a yummy dessert in addition to his meatless meal. What can I say? I'm nice like that!
Tuesday: Slow Cooker Lemon Chicken. The easiest, yet super flavorful, slow cooker dish. I love making extra to have on top of salads for lunch the next day.
Wednesday: Skillet Burgers. Homemade sloppy joes, anyone? My grandma's recipe and is always a hit.
Thursday: Weeknight Chicken Paprikash. A great tomato cream sauce that's highlighted by caraway seeds. This popular Hungarian stew is made weeknight perfect by quick cooking chicken tenderloins.
Friday: Chipotle Raspberry Chicken Enchiladas. The combination of smokey chipotle and sweet raspberry is absolute perfection. My new go-to enchilada recipe.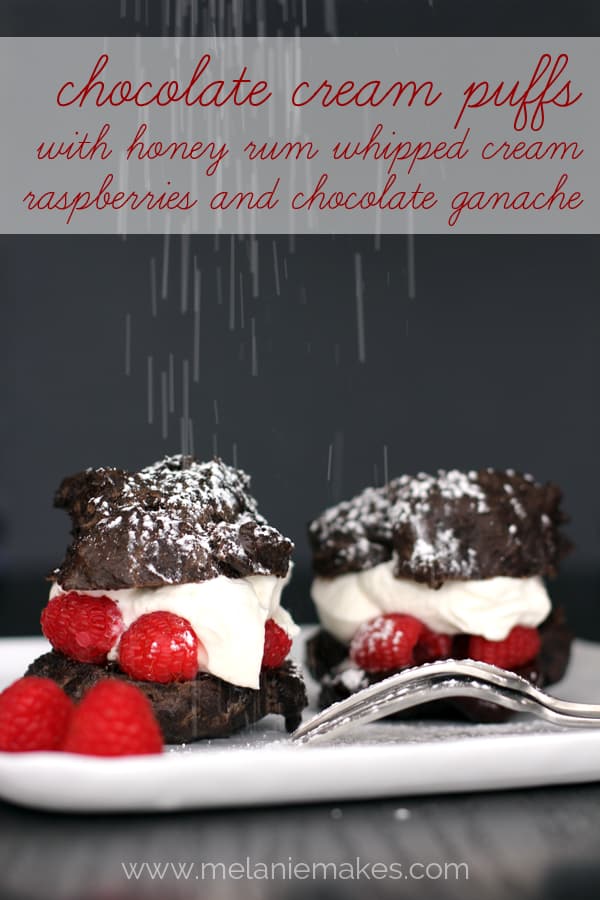 —–
Looking for more recipe ideas? Check out my past menu plans and other recipes I've created.
Subscribe to Melanie Makes to receive my Top Ten Recipes of 2013 eBook FREE.
I'm also linking to I'm An Organizing Junkie's Menu Plan Monday, here.