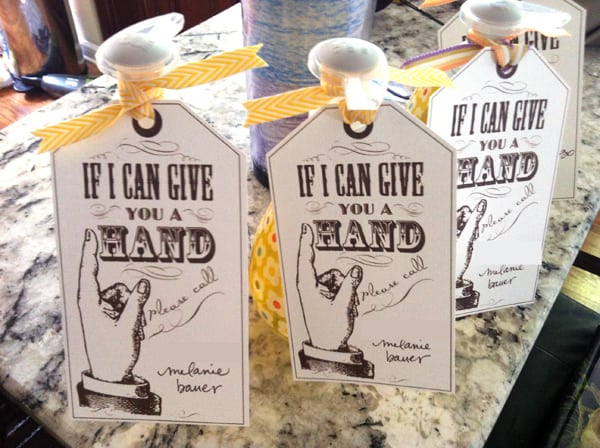 as i guessed, this week has been crazy. and tiring. earlier than normal alarms and new routines make for an exhausted menagerie and mama. i did, however, want to pop in with the finished project with an awesome printable i shared previously in a friday finds post.
i'm definitely one of those over achiever mamas. i'll admit it. i go overboard on things just because it's something i like to do. a creative outlet of sorts. in just a couple of days, i've become quite smitten with the girls' teachers and wanted to give them a little something today at parent/teacher conferences to let them know if they need help with anything, i'd be happy to lend a hand. (i've removed my phone number from the tags.)
they were definitely well received. i mean, who doesn't use soap? and they couldn't be easier to put together. print a sheet of tags, trim and then attach with some ribbon from my stash. bonus points for really only costing me the amount of a bottle of soap.
you can find this great printable tag from skip to my lou, here.