Easily package a pair of loopy straws into a fun children's valentine with this free printable. Valentine, you are exSTRAWordinary!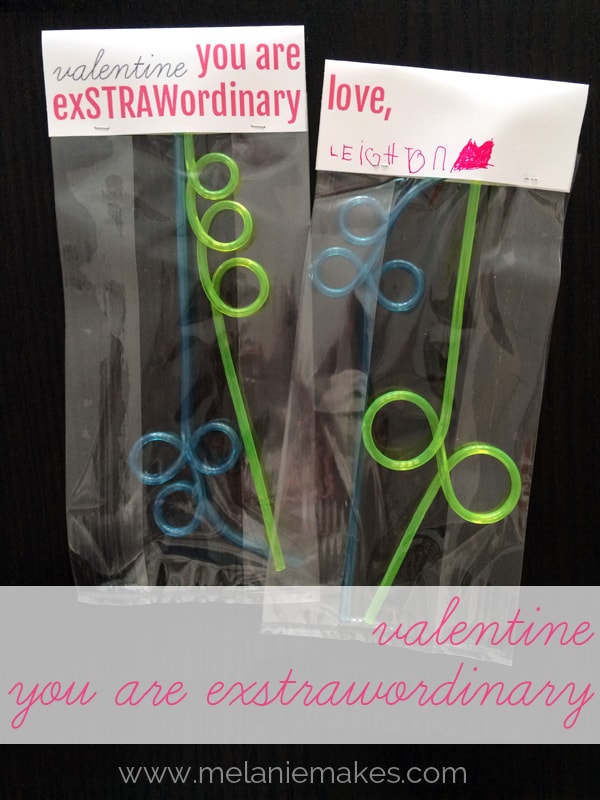 For some reason, straws are a very hot commodity for both of the girls. Odd as they usually only have them with smoothies but when they get one, they're shouting over one another to tell me which color they would like. Perhaps I'm a bit jealous that straws don't excite me that that much? Proof that I'm getting old.
In all my Pinterest pinning the last few months of valentine ideas, I came across these that incorporated a straw. I loved the concept, but needed it to be more preschool friendly. Thus, Leighton's class valentines were born.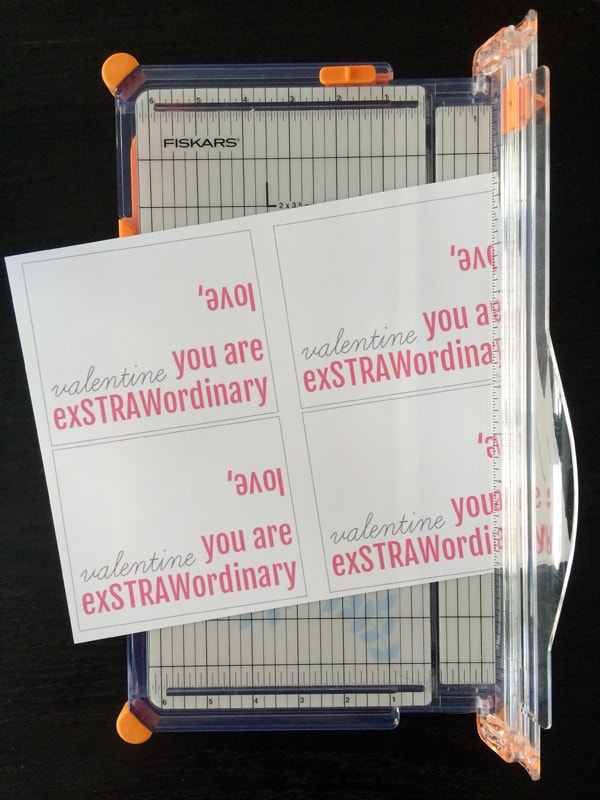 The supply list to create these is short: cardstock, clear bags and loopy straws. I had cardstock on hand and found the clear bags in the party section of Target. I purchased the straws from Amazon to save myself the trouble of going out and hunting them down at a party store. This assortment really is fun!
First, you'll need to download this FREE printable for the bag toppers. They print four to a sheet, so I only needed three. I love that both the girls have small classes so that projects like these are totally doable. You'll then cut each bag topper out. To make things easy, I used a paper trimmer although scissors would work just as well.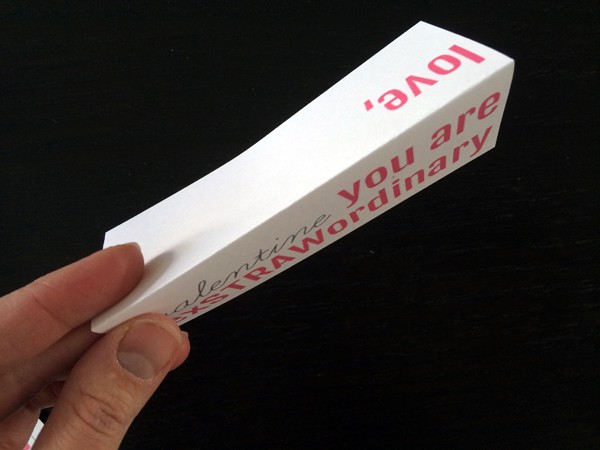 I then folded each bag topper in half to let Leighton know how much room she had to right. I gave her plenty of room because as most of you know, a three year old tends to right large!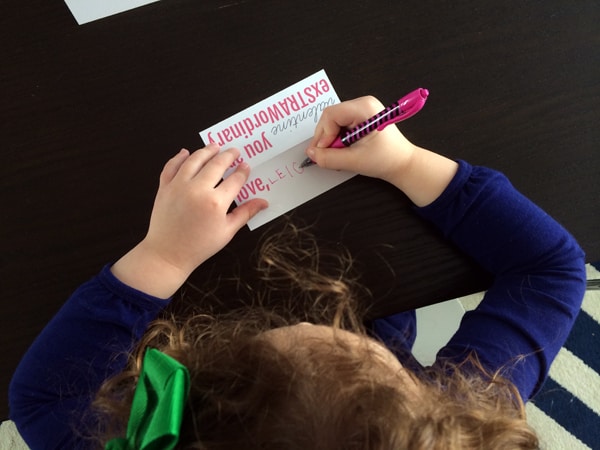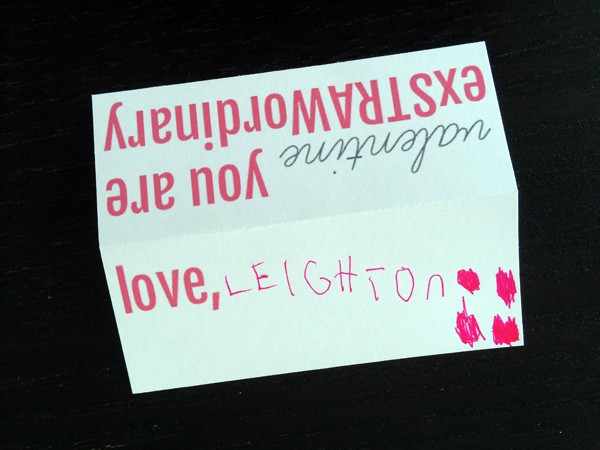 Those objects in the lower right corner? Hearts. (Just in case you couldn't tell.)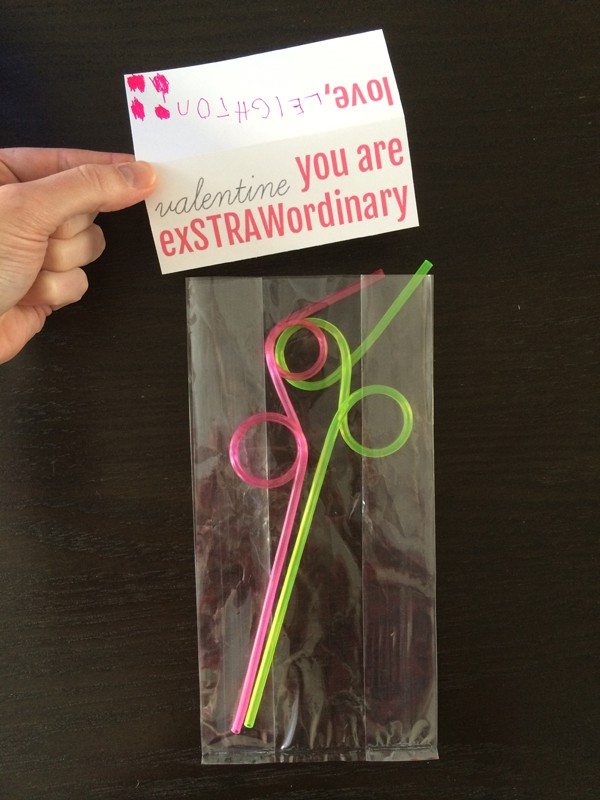 Next up? Assembling. SO easy.
We chose to give two straws to each friend and then put them in the clear bag.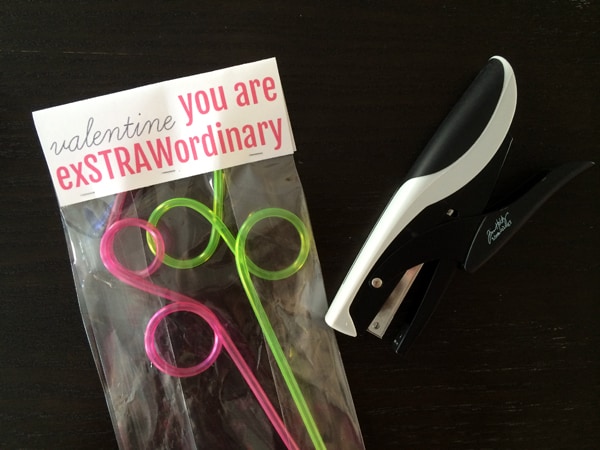 The straws are actually a little longer than the bag, but that doesn't matter because the top covers them. I discovered I really liked using two staples, one near either side, to affix the topper to the bag.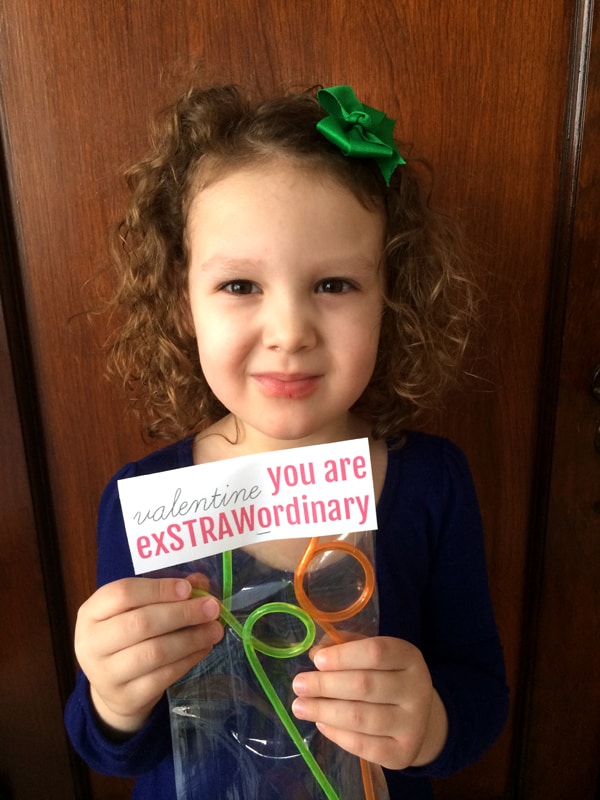 The happy preschooler with her completed valentine. We had these completed in an hour, including me designing the printable. Easy peasy.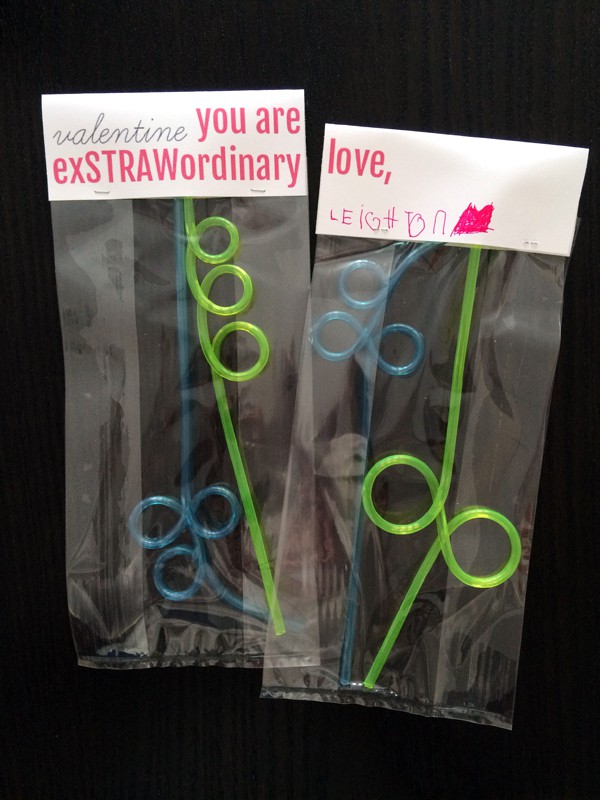 She's been counting the days and can't wait until her class party tomorrow to hand these out. I'm sure her friends will love them. The jury is out, however, on what their mothers might think…