A visual weekly family menu plan including six meals, a breakfast, side dish and two dessert ideas. Each featured recipe includes multiple photos for each dish.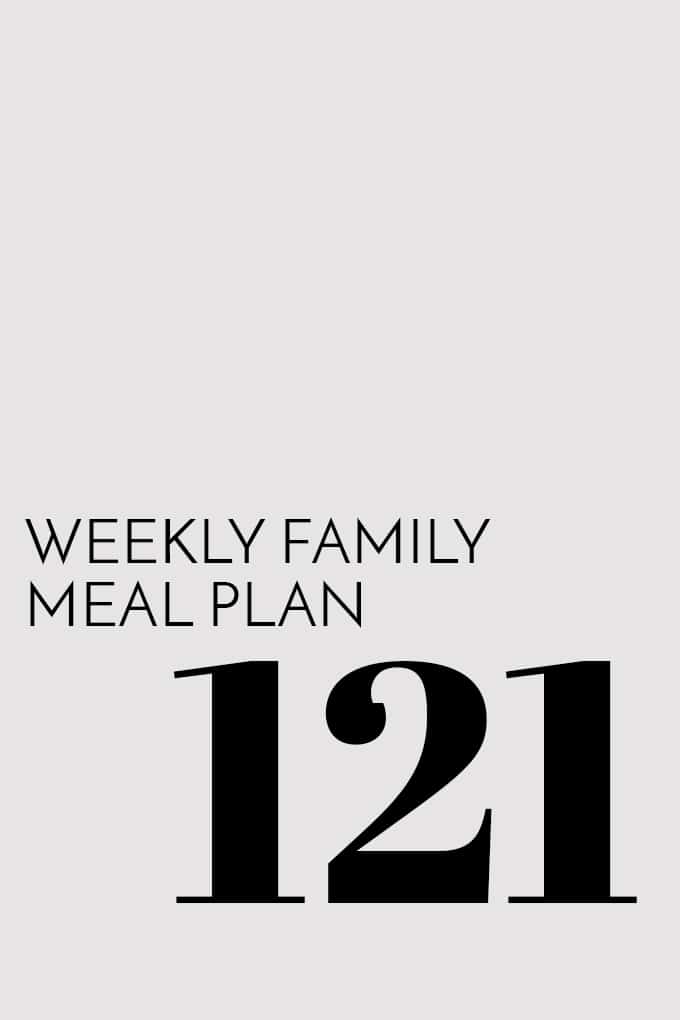 Keep in touch!  Subscribe to receive Melanie Makes recipes direct to your inbox.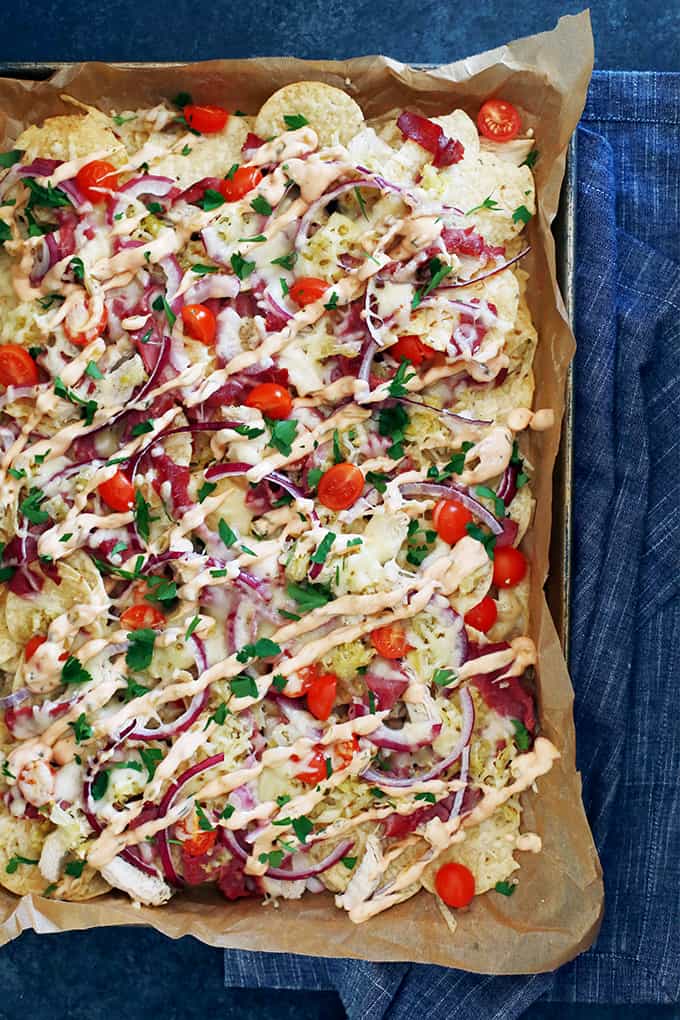 MONDAY
Chicken Reuben Sheet Pan Nachos | Melanie Makes
These Chicken Reuben Sheet Pan Nachos are the perfect way to celebrate St. Patrick's Day or any other day when easy comfort food is required.  Layers of tortilla chips, chicken, corned beef, sauerkraut, red onions, cherry tomatoes and melty Swiss cheese are drizzled with a homemade thousand island dressing.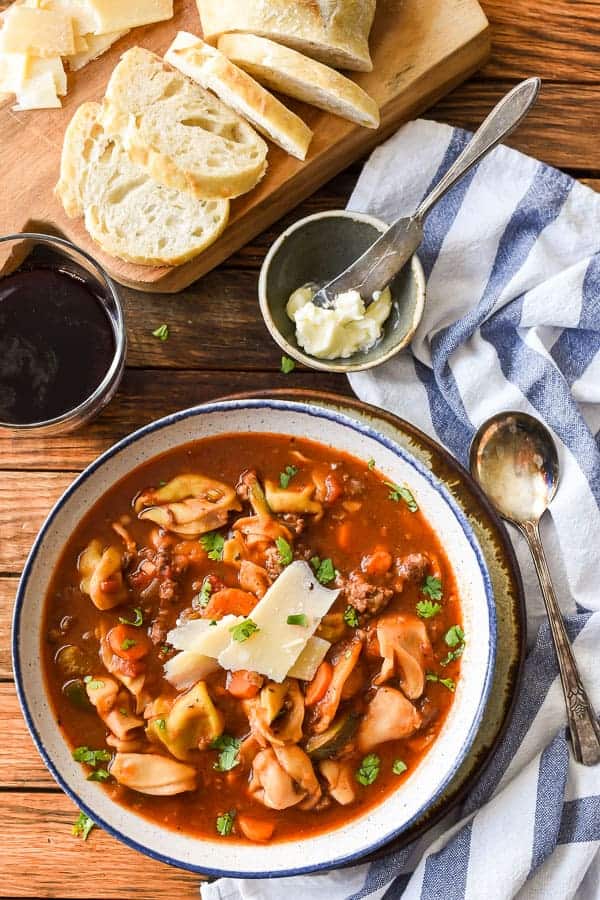 TUESDAY
Italian Sausage Tortellini Soup | Neighbor Food
This Italian Sausage Tortellini Soup is my most favorite soup during the winter months. Packed with vegetables, spicy Italian sausage and tortellini in a rich red wine and tomato broth, it is absolute comfort food!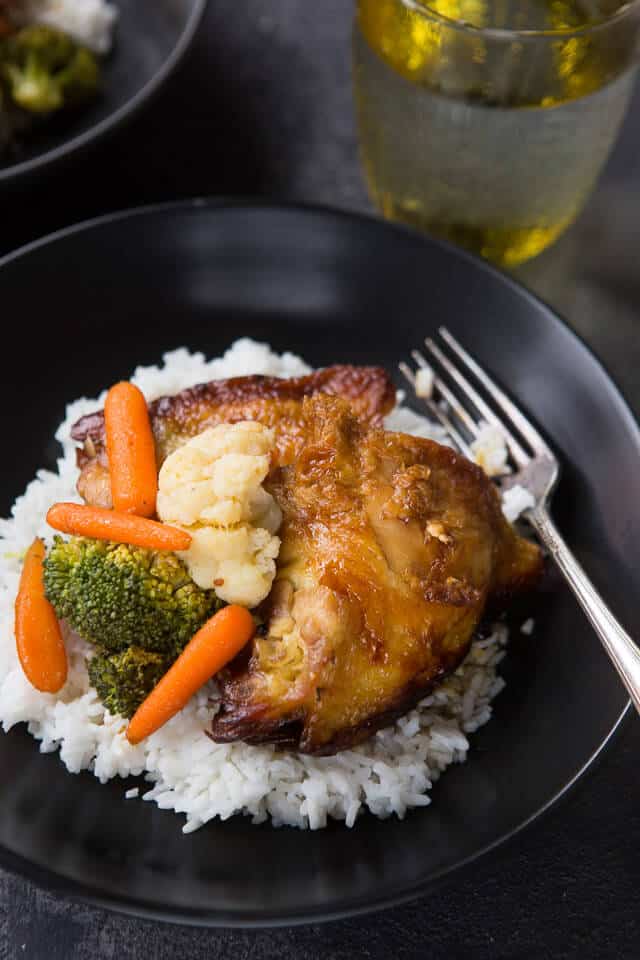 WEDNESDAY
Asian Slow Cooker Chicken Thighs | A Zesty Bite
Asian Slow Cooker Chicken Thighs with a vegetable medley. This dinner is easy to put together and the whole family will enjoy it.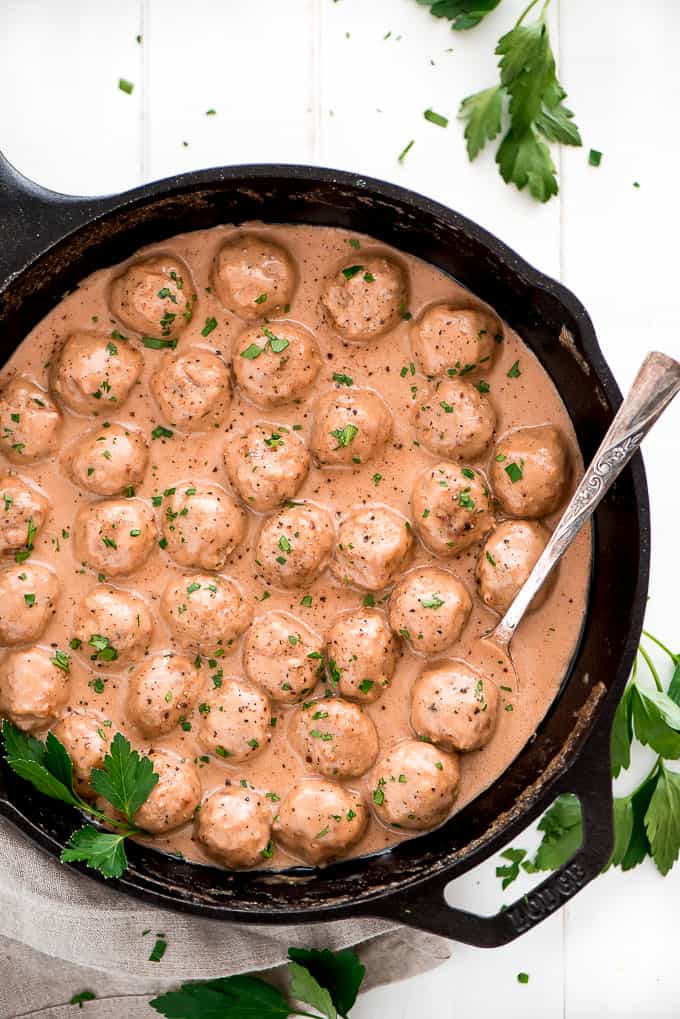 THURSDAY
20-Minute Swedish Meatballs | Garnish & Glaze
These 20-Minute Swedish Meatballs are the perfect easy and effortless dish for a quick meal for the family or an at-home-dinner date.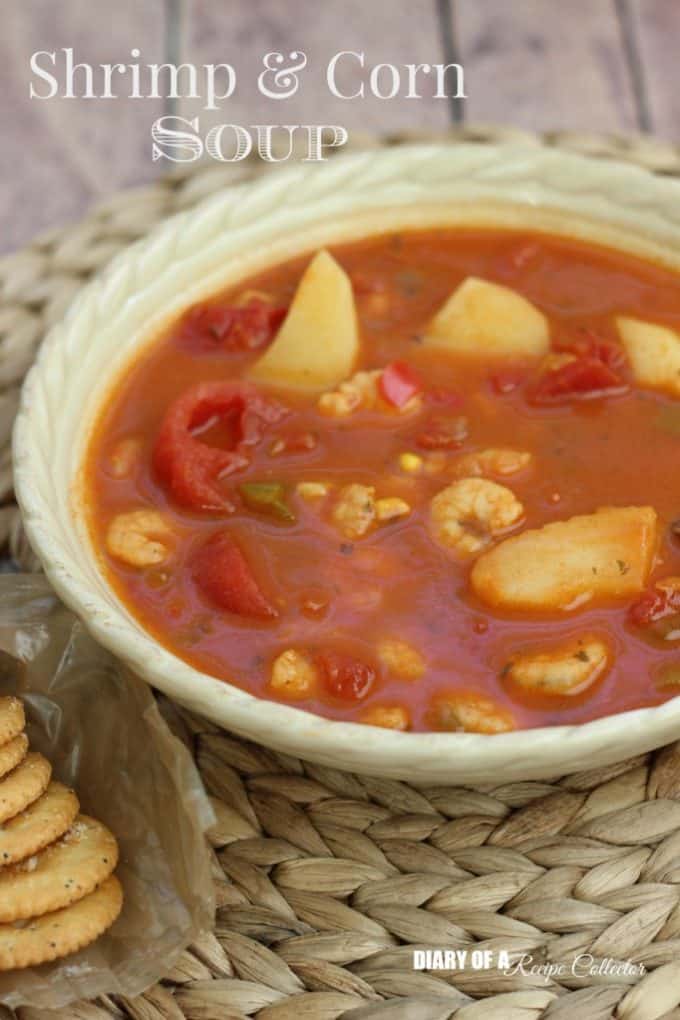 FRIDAY
Shrimp and Corn Soup | Diary of a Recipe Collector
A great Louisiana soup recipe with a tomato base.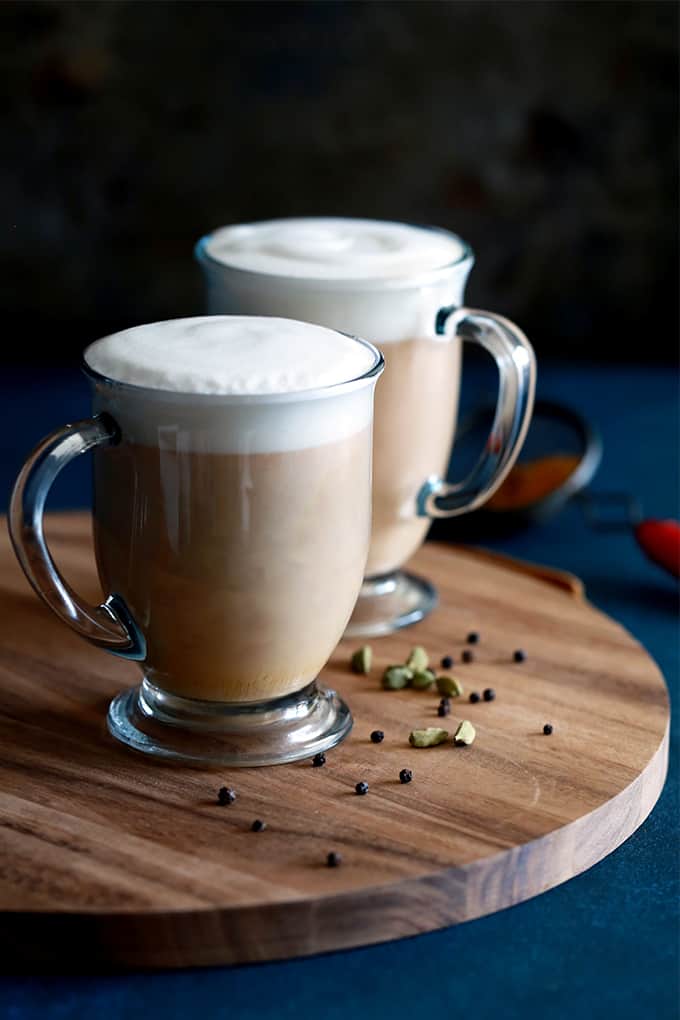 DRINK
Homemade Chai Tea Concentrate | Melanie Makes
Not only does this Homemade Chai Tea Concentrate make your house smell amazing when you make it, but it also makes creating your favorite coffee house drink at home incredibly easy.  Peppercorns, cardamom, cloves and fennel seeds are toasted and then drowned in water.  Fresh ginger and black tea then join the fun before everything is then sweetened with honey and vanilla.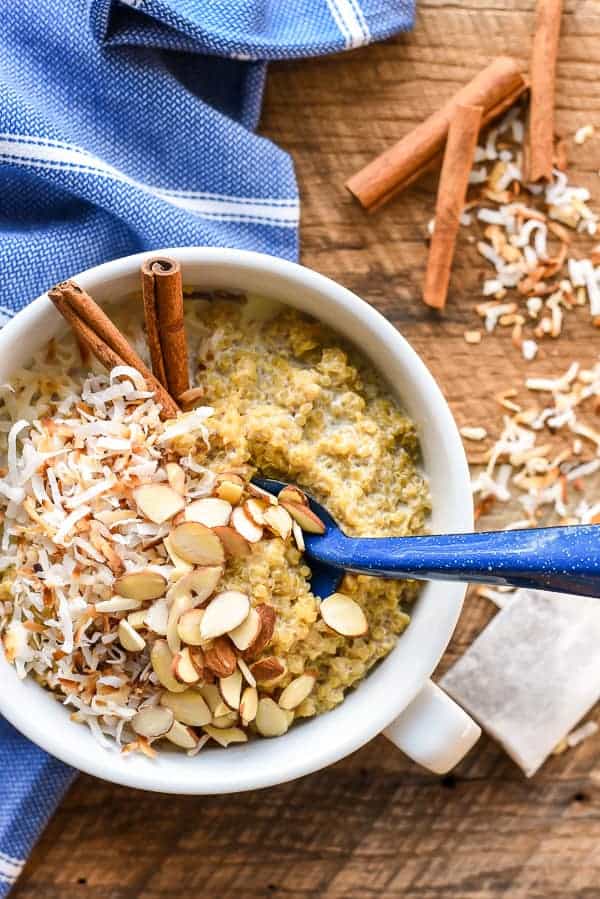 BREAKFAST
Chai Quinoa Breakfast Bowls | Neighbor Food
These warm and cozy Chai Quinoa Breakfast Bowls are perfect for those single digit mornings.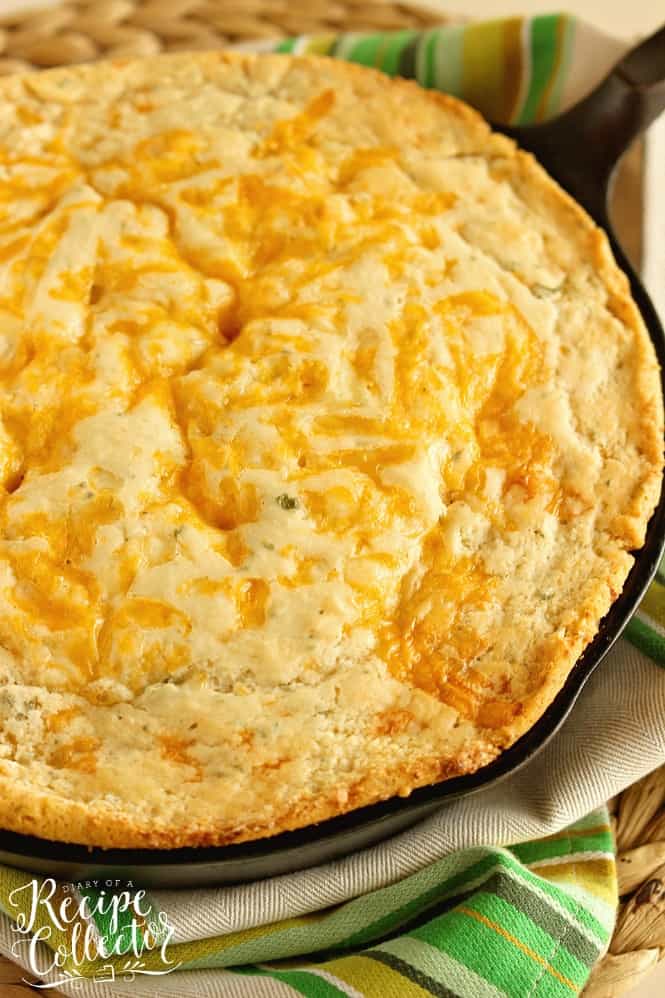 SIDE DISH
Beer & Cheese Skillet Bread | Diary of a Recipe Collector
This Beer & Cheese Skillet Bread recipe is super easy and delicious!  Plus it requires minimal ingredients!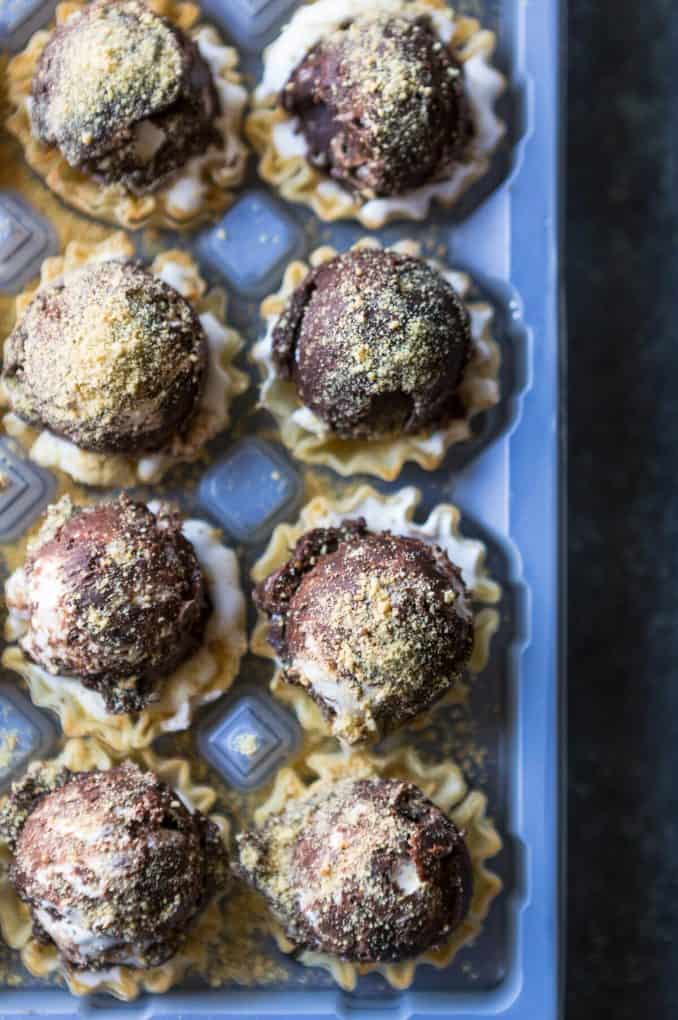 DESSERT
S'more Truffle Bite | A Zesty Bite
These S'more Truffle Bites will be the big hit with the young and the old.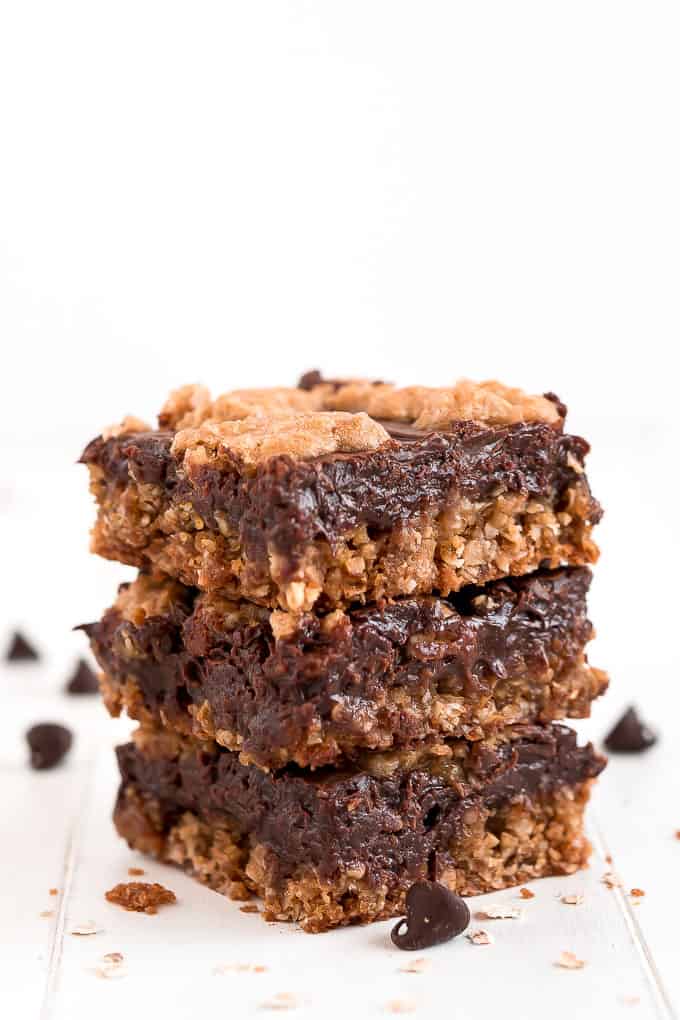 DESSERT
Oatmeal Chocolate Fudge Chewies | Garnish & Glaze
Oatmeal Chocolate Fudge Chewies are amazingly delicious chocolate cookie bars that are easy to make and perfect for feeding a crowd.
—–
Looking for more recipe ideas?  Check out my past menu plans and other recipes I've created.
Subscribe to Melanie Makes to receive my Most Popular Recipes of 2106 eBook FREE.