A visual weekly family menu plan including six meals, a breakfast, side dish and two dessert ideas. Each featured recipe includes multiple photos for each dish.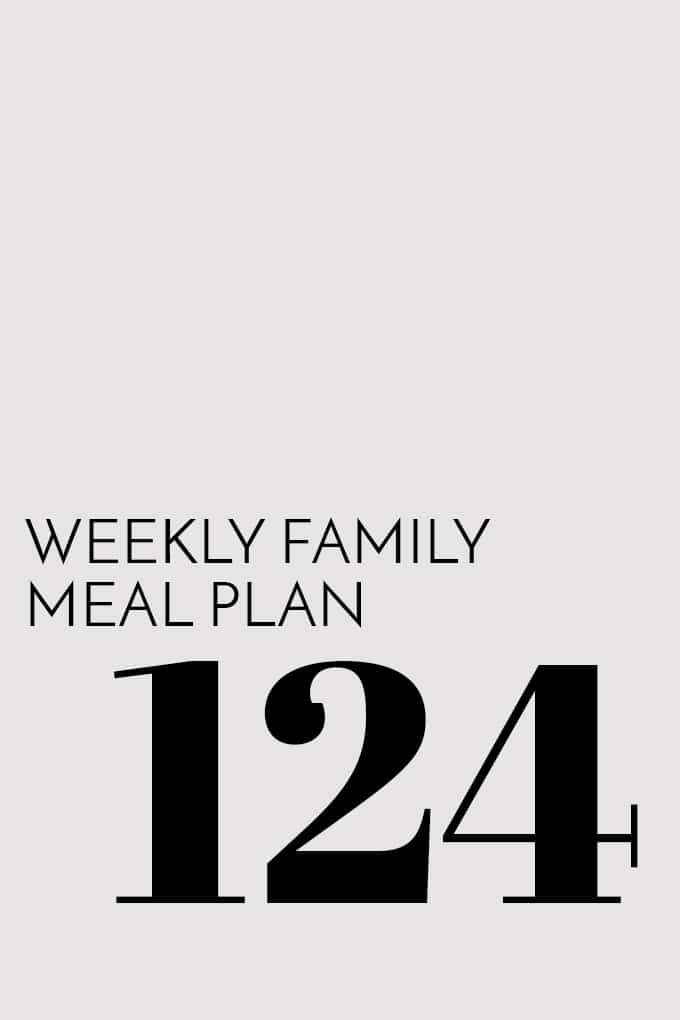 Keep in touch!  Subscribe to receive Melanie Makes recipes direct to your inbox.
MONDAY
Southwest Skillet Stuffed Peppers | Melanie Makes
Stuffed peppers in only 30 minutes?  Totally possible!  These Southwest Skillet Stuffed Peppers are part shepherd's pie, part stuffed pepper and seasoned like a taco.  Topped with a fluffy mound of mashed potatoes and melty cheese, you'll have a delicious weeknight dinner on the table in no time.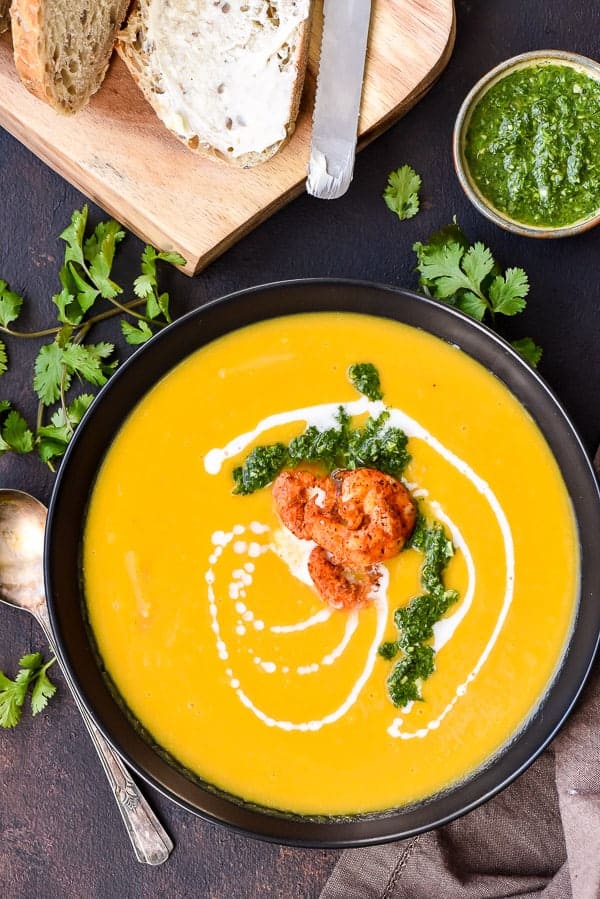 TUESDAY
Roasted Butternut Squash Soup | Neighbor Food
This Roasted Butternut Squash Soup benefits from deeply caramelized butternut, creamy coconut milk, and a fresh herb and citrus sauce!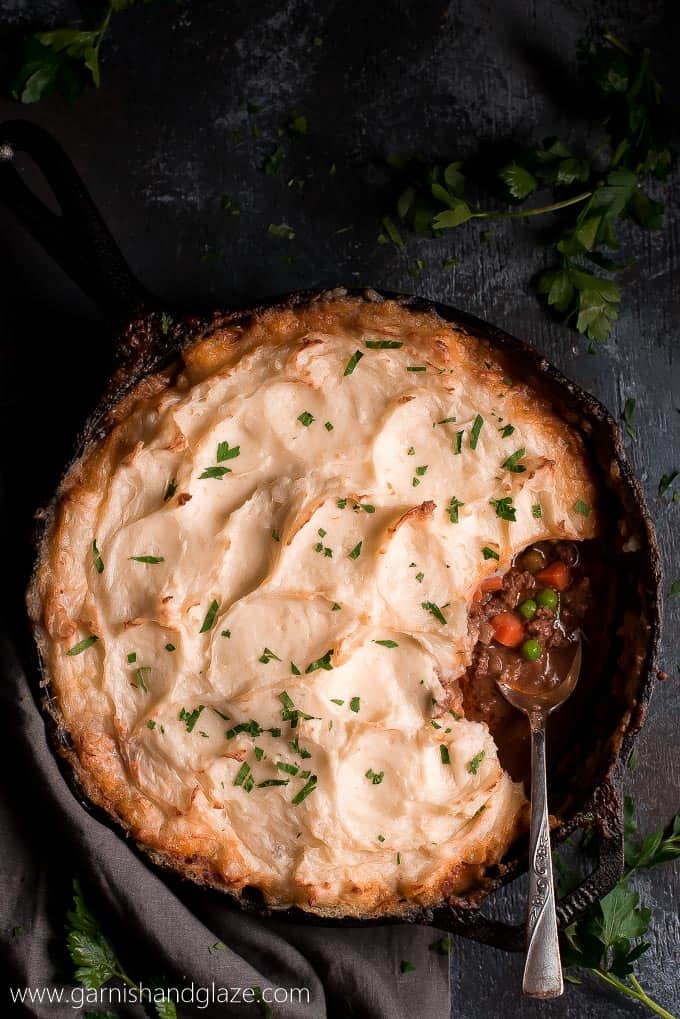 WEDNESDAY
Easy Skillet Shepherd's Pie | Garnish & Glaze
Enjoy a warm and hearty Irish meal with this Easy Skillet Shepherd's Pie! It's a great way to use up those leftover mashed potatoes and celebrate Pi Day or St. Patrick's Day.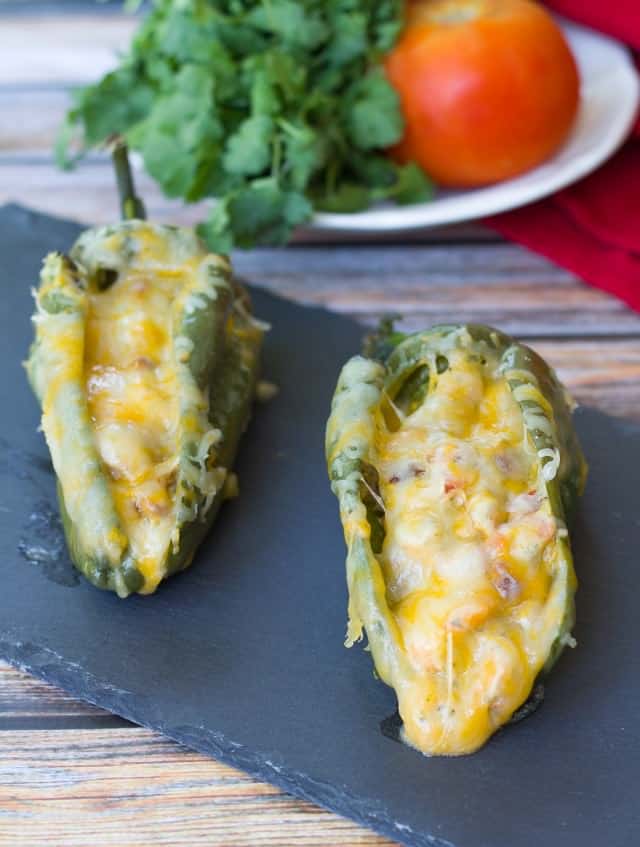 THURSDAY
Chile Relleno Rustico | The Zesty Bite
My sister decided to recreate this dish from a restaurant that served something similar on the menu.  In my opinion this Chile Relleno Rustico was absolutely perfect in every way.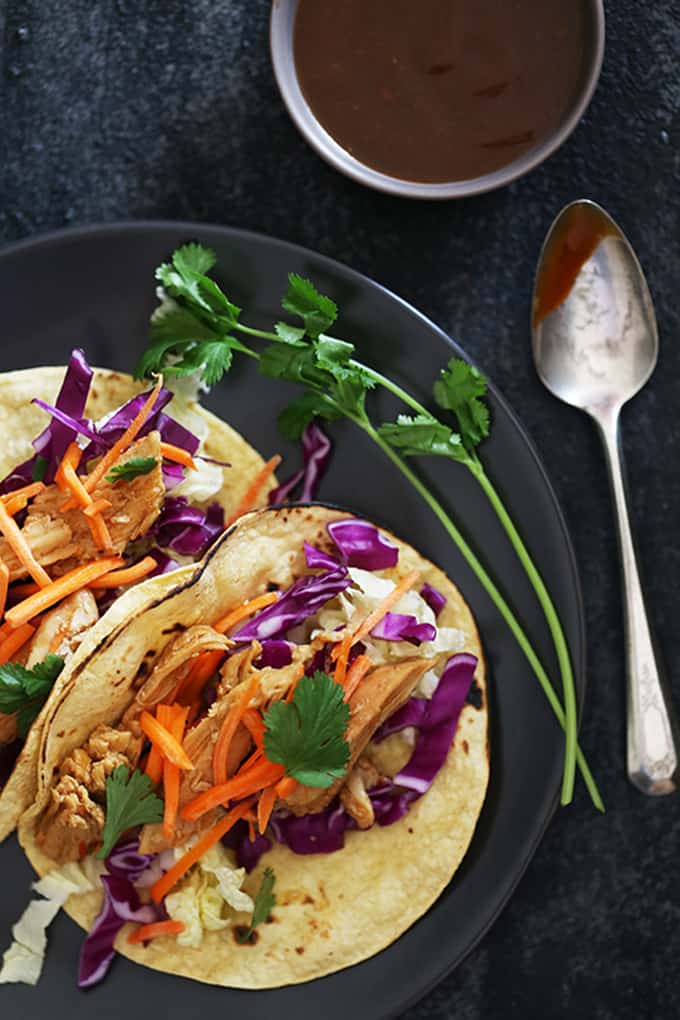 FRIDAY
Slow Cooker Hoisin Chili Chicken Tacos | Melanie Makes
These Slow Cooker Hoisin Chili Chicken Tacos are an amazingly easy weeknight meal and the perfect way to keep Taco Tuesday the best menu of the week.  Blistered corn tortillas are wrapped around succulent, Asian barbecue spiced chicken and a crunchy cabbage and carrot slaw.  Make dinner even easier by letting everyone assemble their own at the table!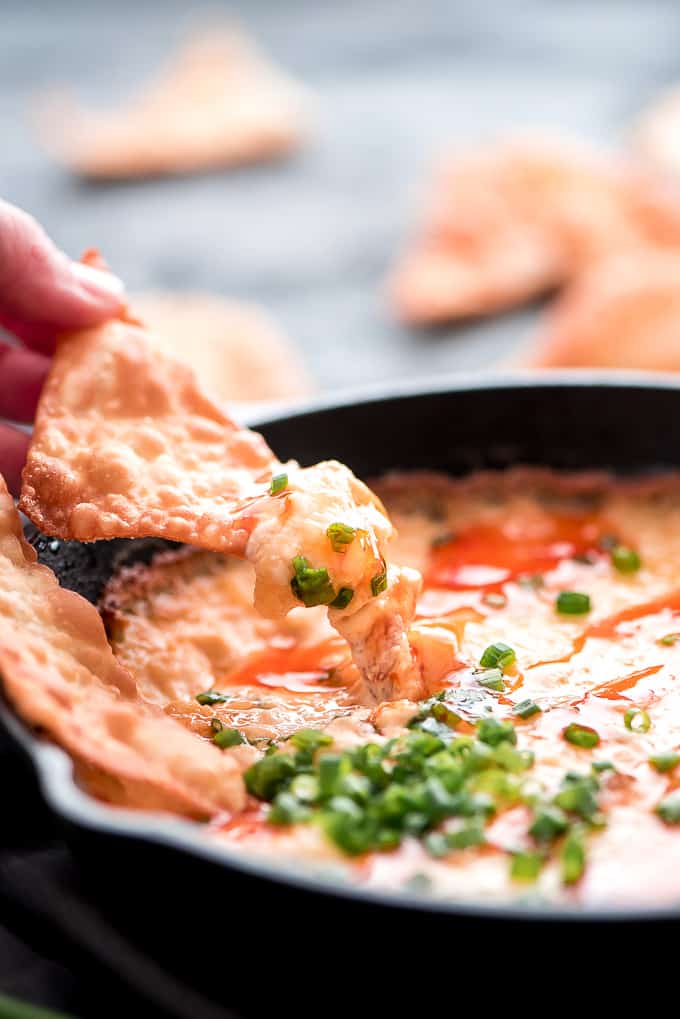 APPETIZER
Crab Rangoon Dip & Wonton Chips | Garnish & Glaze
This crowd pleasing Crab Rangoon Dip and Wonton Chips has all the elements of your favorite American Chinese appetizer but is much easier to make.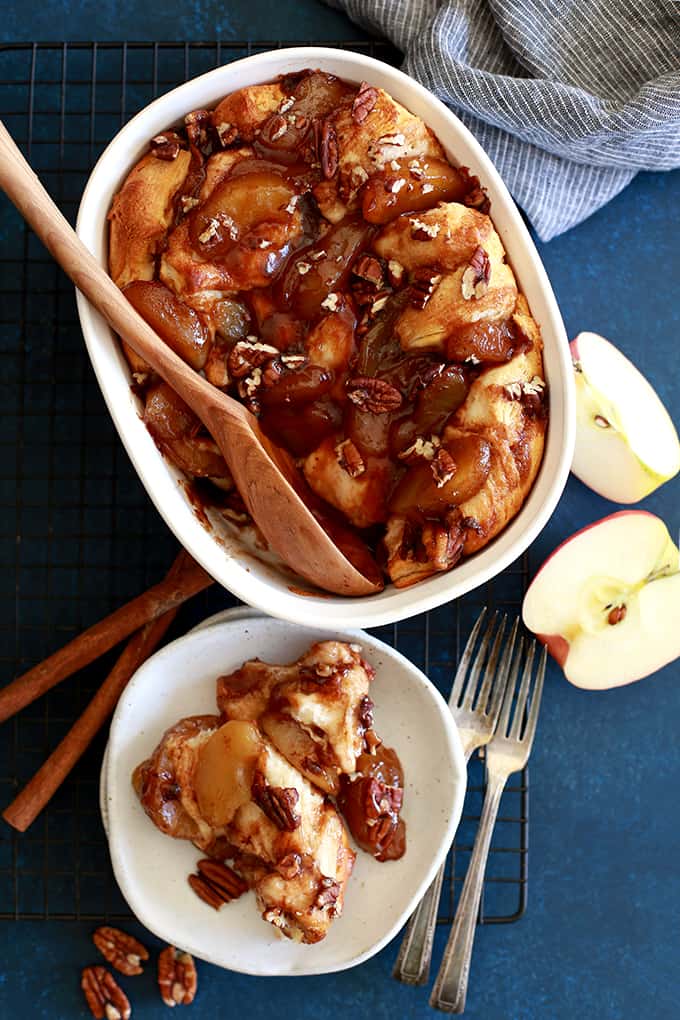 BREAKFAST
Apple Pie Biscuit Casserole | Melanie Makes
Thanks to an ingredient shortcut, this Apple Pie Biscuit Casserole comes together in just 10 minutes.  This comforting dish is equally perfect for a lazy weekend breakfast or dressed up holiday brunch.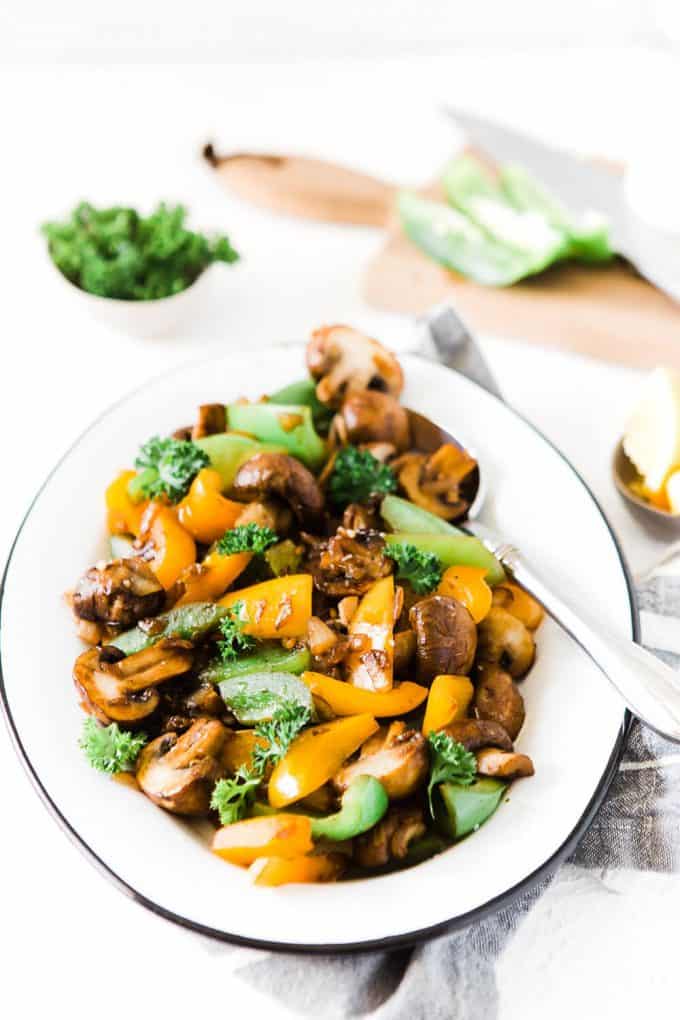 SIDE DISH
Easy Sautéed Garlic Mushrooms | A Zesty Bite
These Sauteed Garlic Mushrooms are easy to make and full of flavor. They can be eaten as a hearty main dish or accompanied as a side. It's perfect for vegetarians and vegans.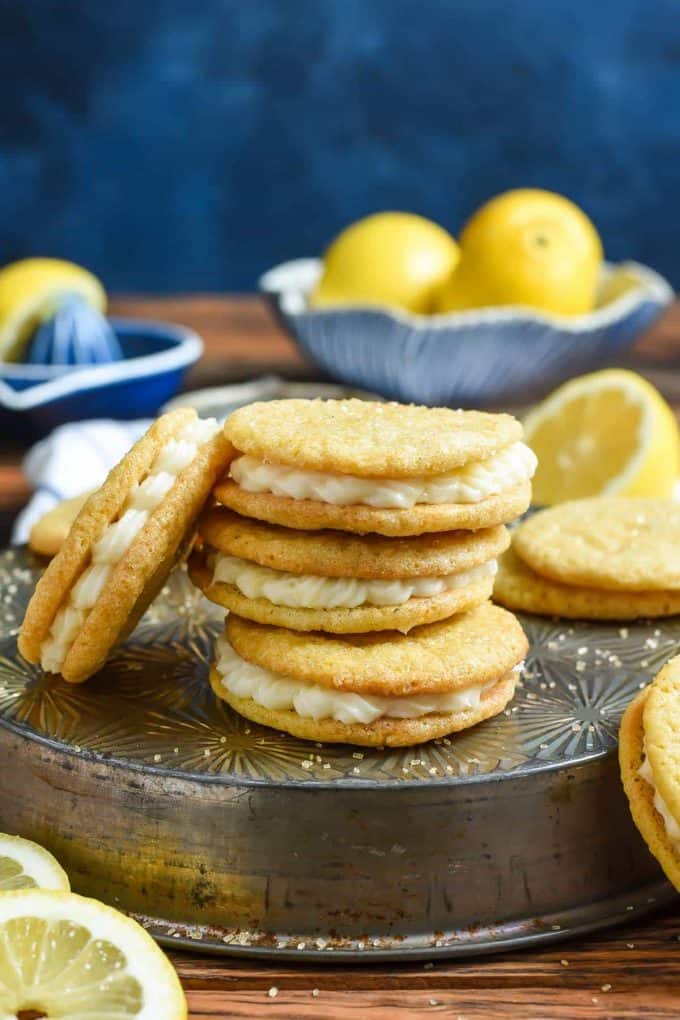 DESSERT
Lemony Sandwich Cookies | Neighbor Food
These Lemon Sandwich Cookies are a lemon lover's dream! Soft and chewy lemon sugar cookies are sandwiched around a zingy lemon cream cheese frosting for the ultimate spring cookie!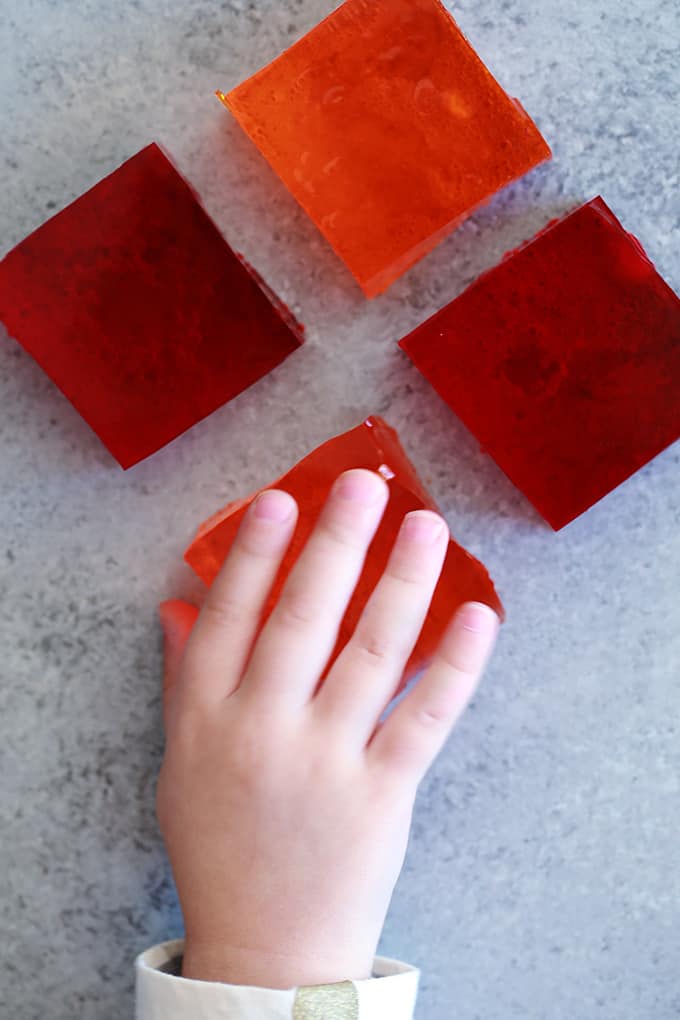 DESSERT
Nana's Finger Jello | Melanie Makes
Nana's Finger Jello is possibly the easiest – and ask my menagerie, the most delicious! – thing to come out of my kitchen.  Any dessert that takes just five minutes and three ingredients to prepare is a winner in my book.  Jello, Knox gelatin and boiling water are whisked together to create this classic treat.
—–
Looking for more recipe ideas?  Check out my past menu plans and other recipes I've created.
Subscribe to Melanie Makes to receive my Most Popular Recipes of 2106 eBook FREE.