A visual weekly family menu plan including six meals, a breakfast, side dish and two dessert ideas. Each featured recipe includes multiple photos for each dish.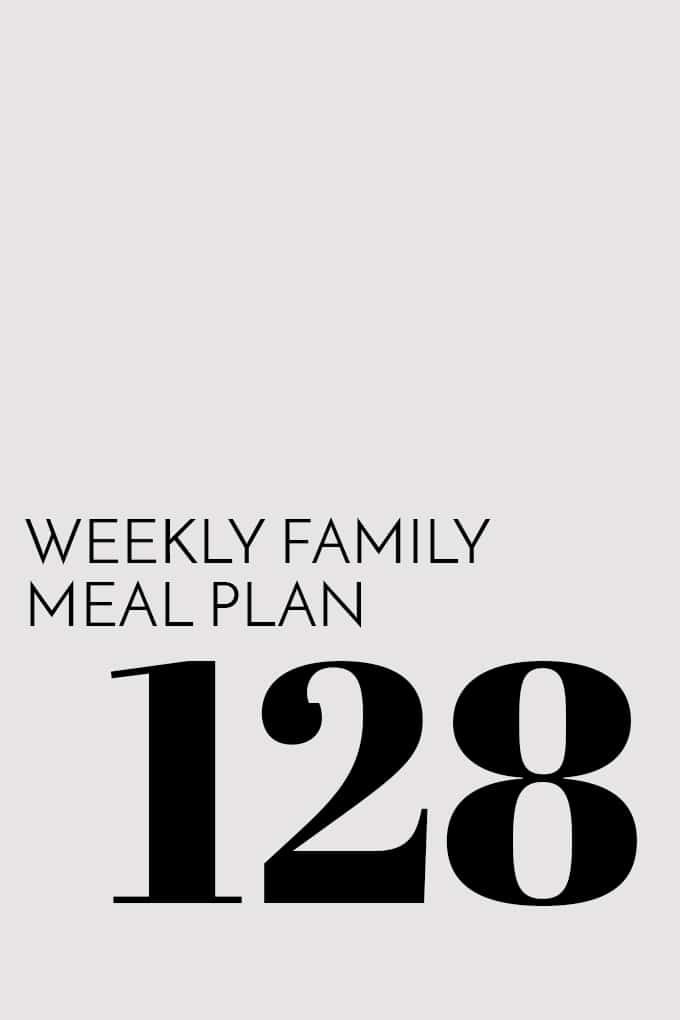 Keep in touch!  Subscribe to receive Melanie Makes recipes direct to your inbox.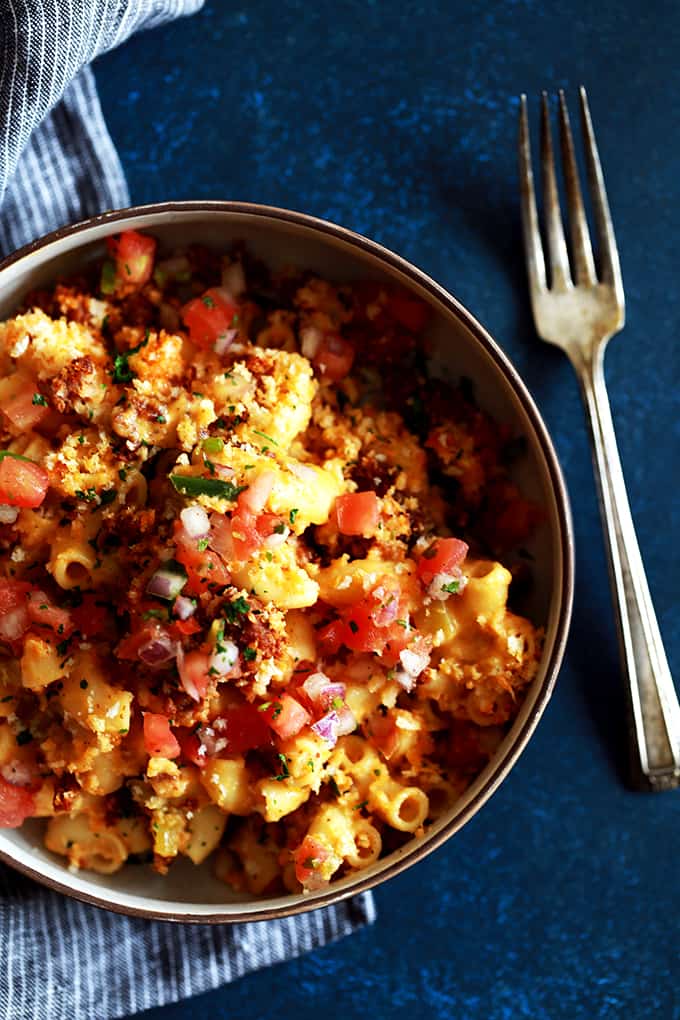 MONDAY
Green Chile and Chorizo Mac and Cheese | Melanie Makes
My Green Chile and Chorizo Mac and Cheese is a knock off of ballpark food but with the flavor dial turned up a notch.   Diced green chiles are stirred into a melty and luscious macaroni and cheese that's been spiked with your favorite beer.  Topped with chorizo, panko bread crumbs and pico de gallo, it's sure to have your taste buds on alert.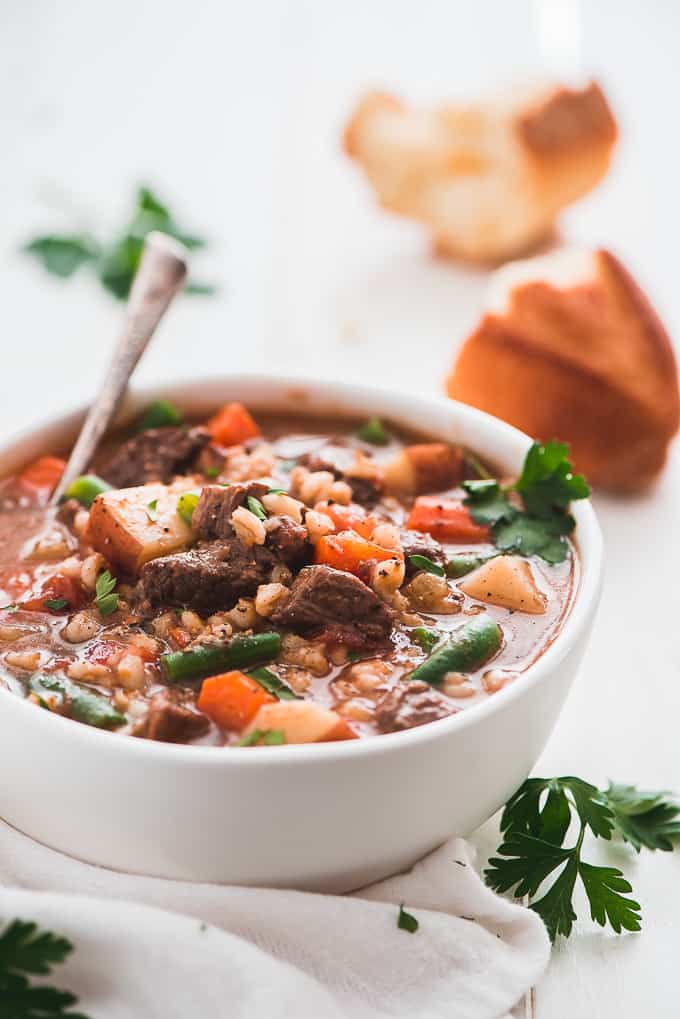 TUESDAY
Instant Pot Beef and Barley Soup | Garnish & Glaze
Instant Pot Beef and Barley Soup is a hearty soup packed with veggies, super tender beef, and whole grain barley. It's the perfect simple and healthy meal for a rainy spring day.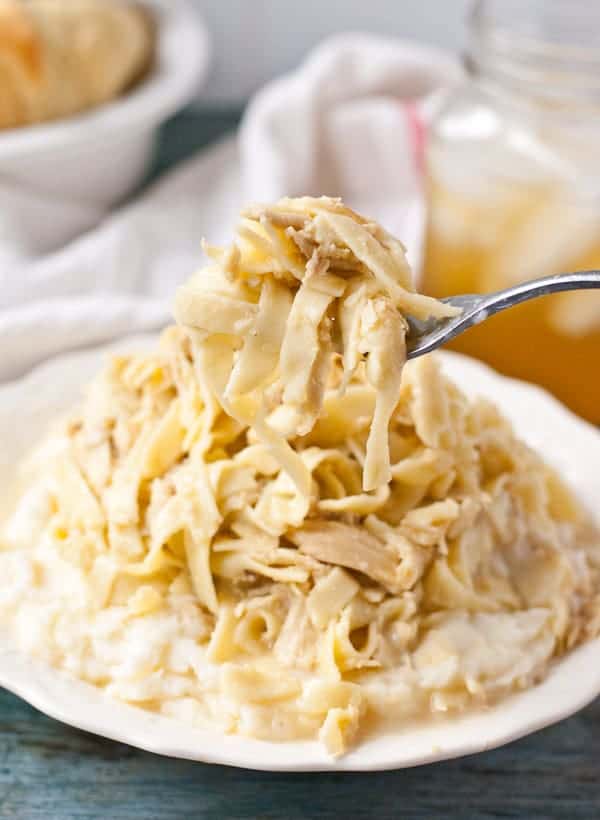 WEDNESDAY
Homemade Egg Noodles | Neighbor Food
If you're planning to make Amish Chicken and Noodles for your Easter gatherings this year, you might want to take them up a notch with this tutorial for easy homemade egg noodles!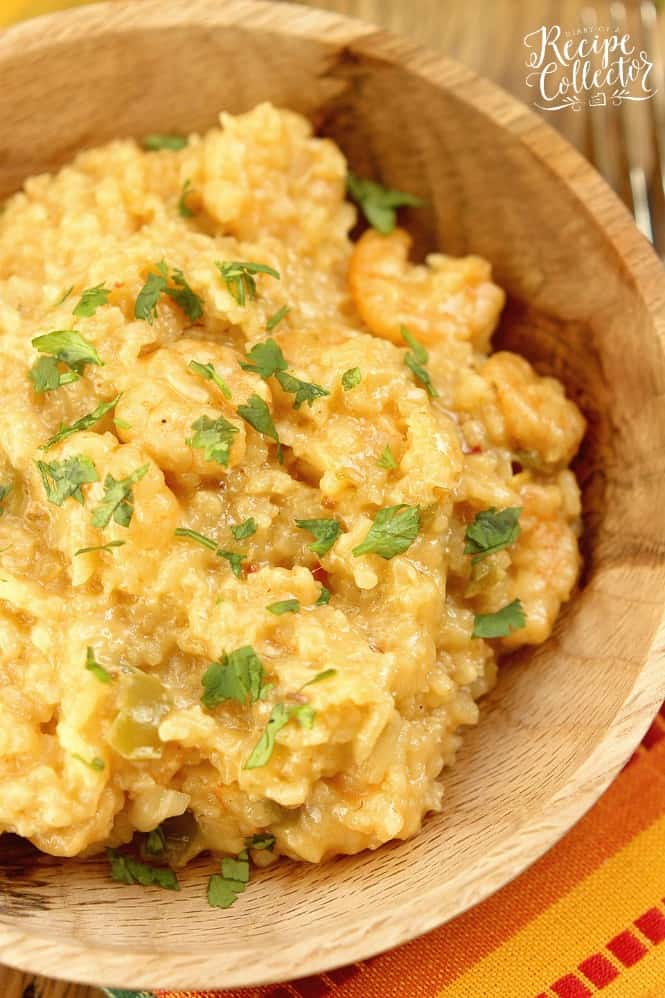 THURSDAY
Mexican Rice-Cooker Shrimp and Rice | Diary of a Recipe Collector
An easy, cheesy shrimp and rice packed with fabulous flavor!  It's a perfect comforting weeknight meal!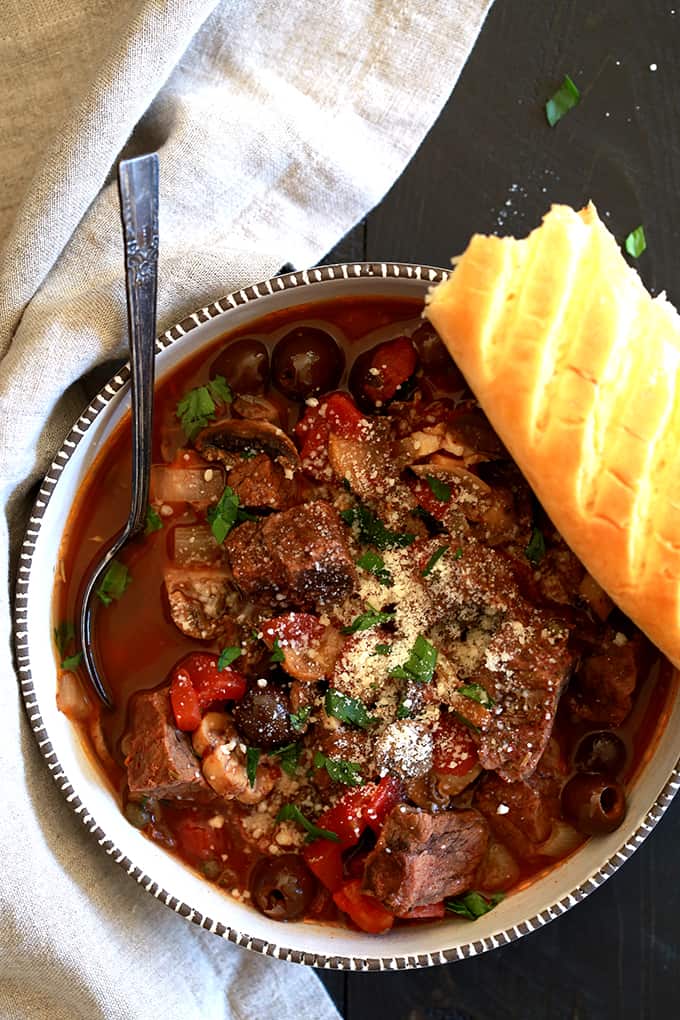 FRIDAY
Slow Cooker Mediterranean Beef Stew | Melanie Makes
A balsamic vinegar spiked broth is the base of this Slow Cooker Mediterranean Beef Stew that's dotted with stew meat, tomatoes, mushrooms, olives and capers.  Each bowl of this rich and hearty stew is then sprinkled with fresh parsley and grated Parmesan cheese which helps to brighten the flavors as well as to really up the flavor ante.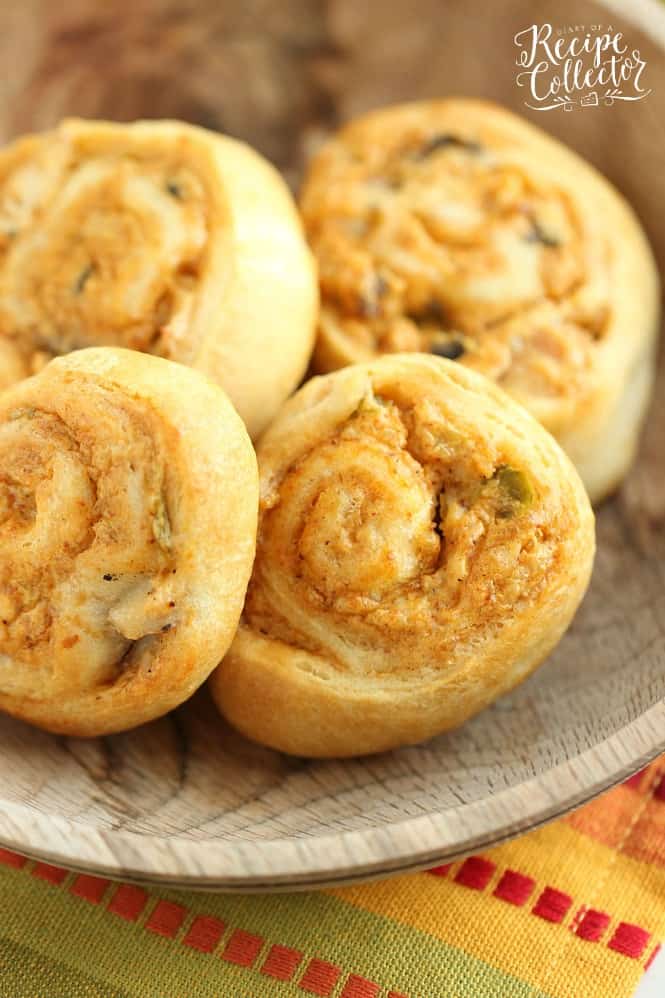 APPETIZER
Crescent Chicken Taco Pinwheels | Diary of a Recipe Collector
An easy appetizer recipe filled with diced chicken, cream cheese, taco seasoning, and green chiles.  It's perfect for when you need a quick snack or dinner idea too!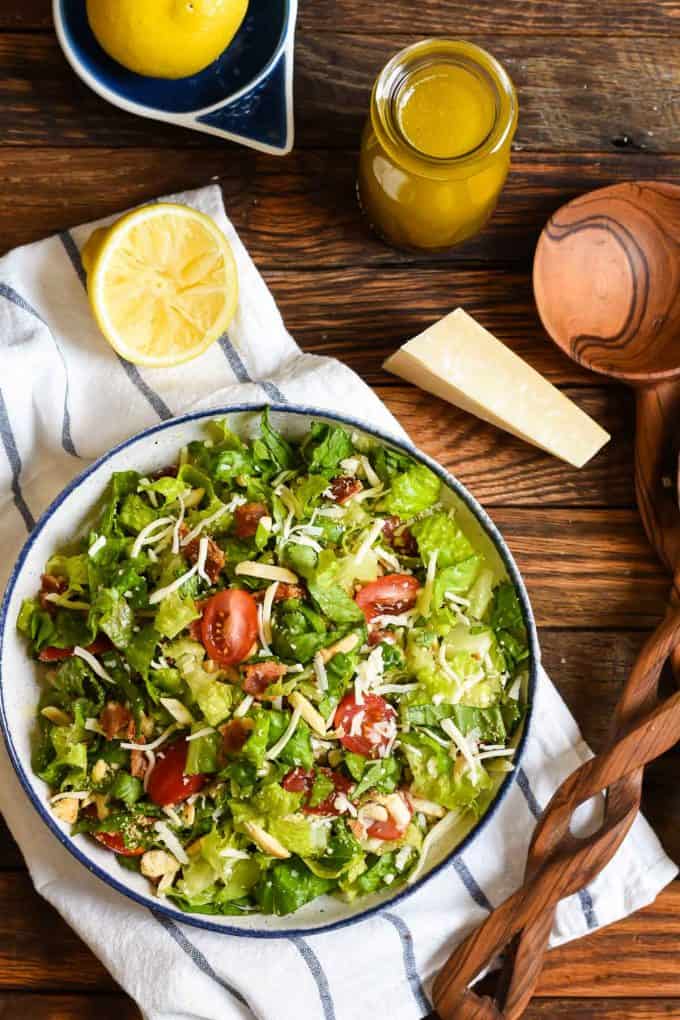 SIDE DISH
That Good Salad | Neighbor Food
There's just something about That Good Salad. This much-requested recipe has everything a good salad needs–fresh greens, crunchy nuts and croutons, a bright garlic dressing, and bacon, of course!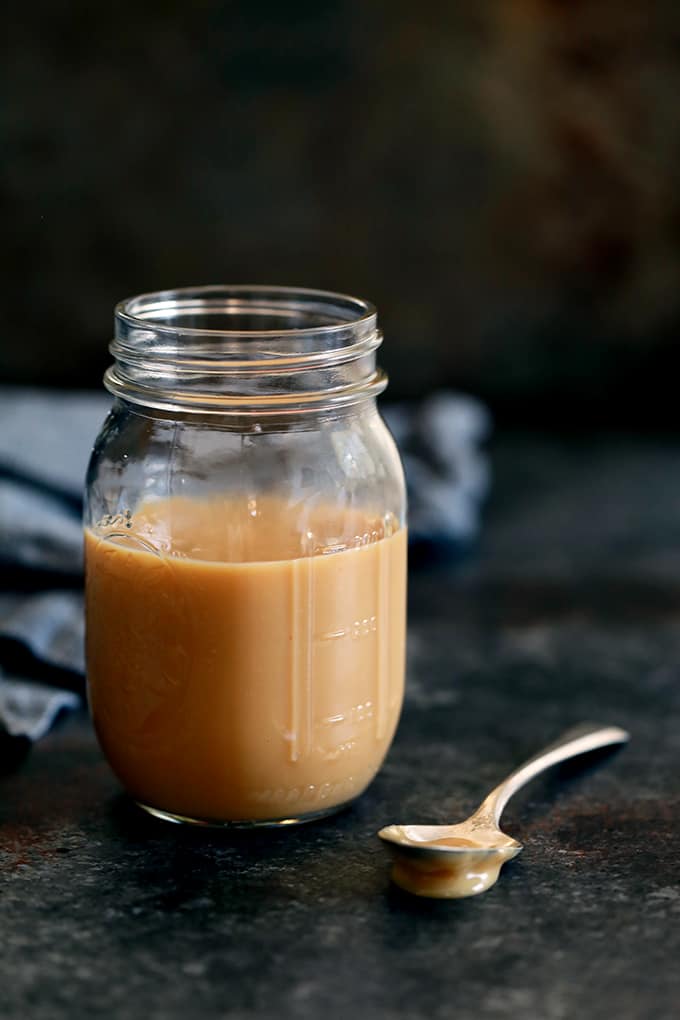 DESSERT
How to Make Dulce de Leche from Sweetened Condensed Milk | Melanie Makes
Want to learn how to make dulce de leche from sweetened condensed milk?  Look no further!  With just one ingredient and two baking pans, you'll be able to prepare this caramel colored confection with just five minutes prep time.  At a fraction of the price, it will no doubt taste so much better than the readymade product you can purchase on store shelves.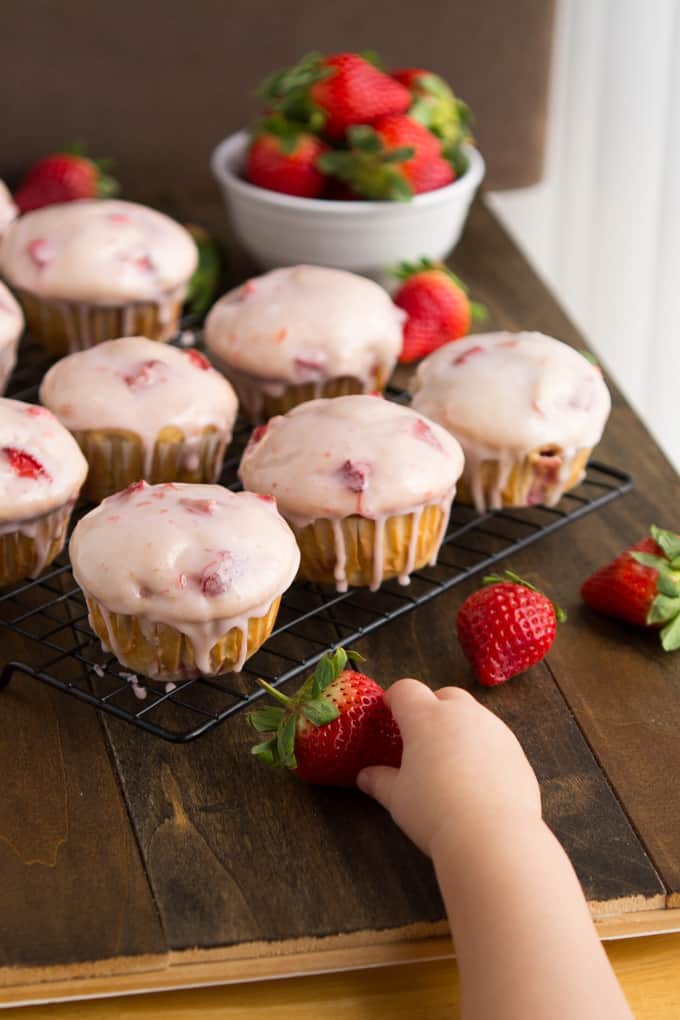 BREAKFAST
Glazed Strawberry Muffins | Garnish & Glaze
Soft and tender Glazed Strawberry Muffins are the perfect sweet treat to share on Valentine's Day.
—–
Looking for more recipe ideas?  Check out my past menu plans and other recipes I've created.
Subscribe to Melanie Makes to receive my Most Popular Recipes of 2106 eBook FREE.