A visual weekly family menu plan including six meals, a breakfast, side dish and two dessert ideas. Each featured recipe includes multiple photos for each dish.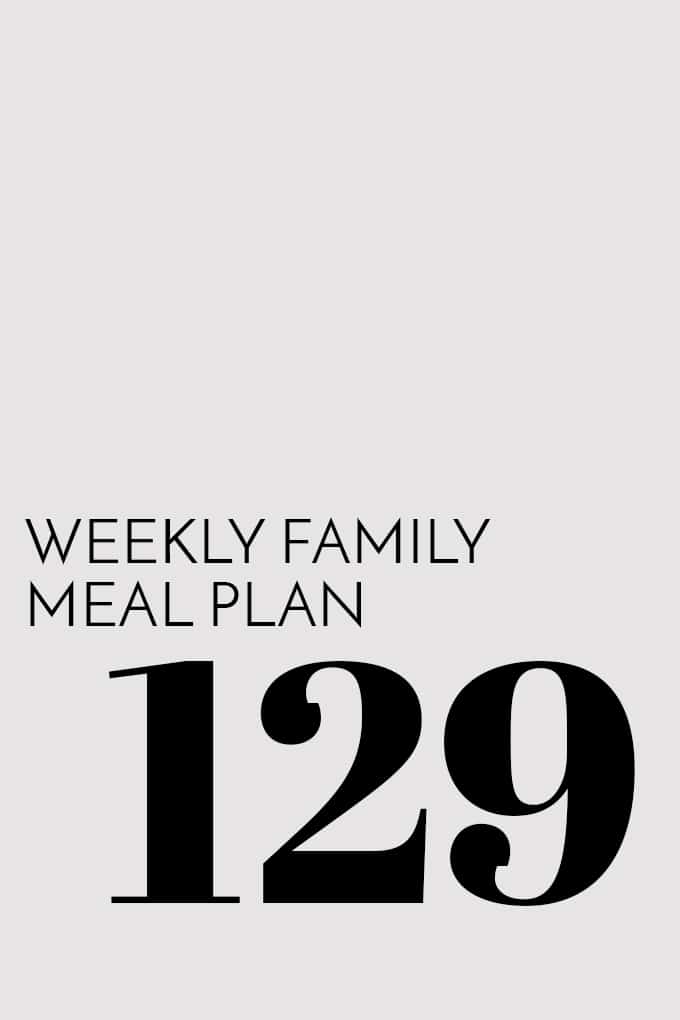 Keep in touch!  Subscribe to receive Melanie Makes recipes direct to your inbox.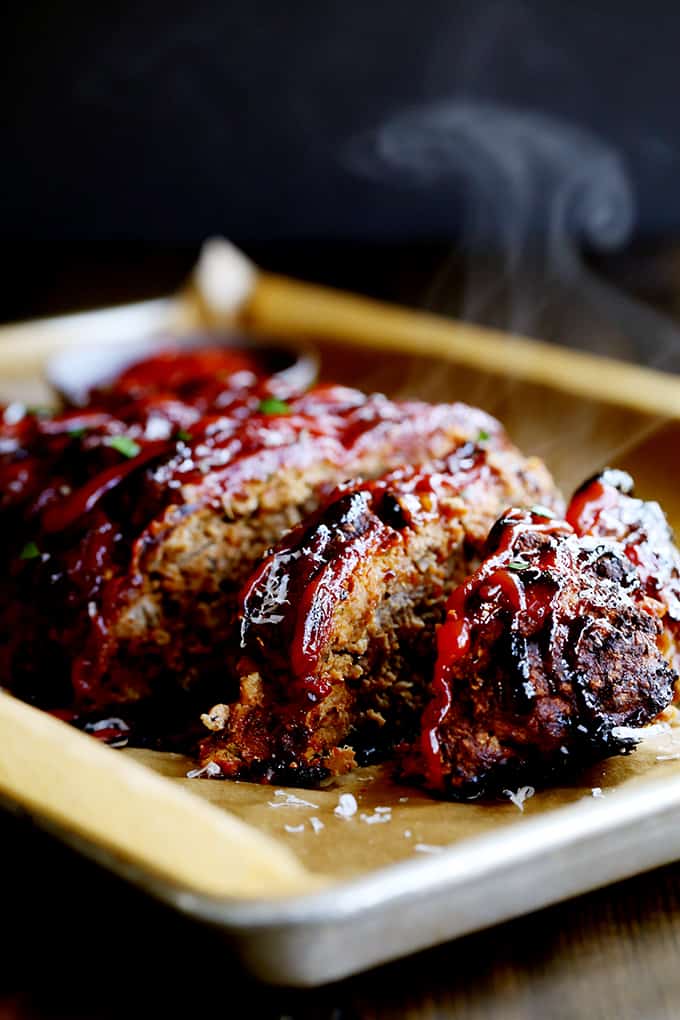 MONDAY
Turkey Meatloaf | Melanie Makes
This Turkey Meatloaf takes just 10 minutes to prepare, yet will have you coming back for seconds (or thirds).  This beef alternative meatloaf is anything but bland thanks to being seasoned with Parmesan cheese, oregano, basil and garlic.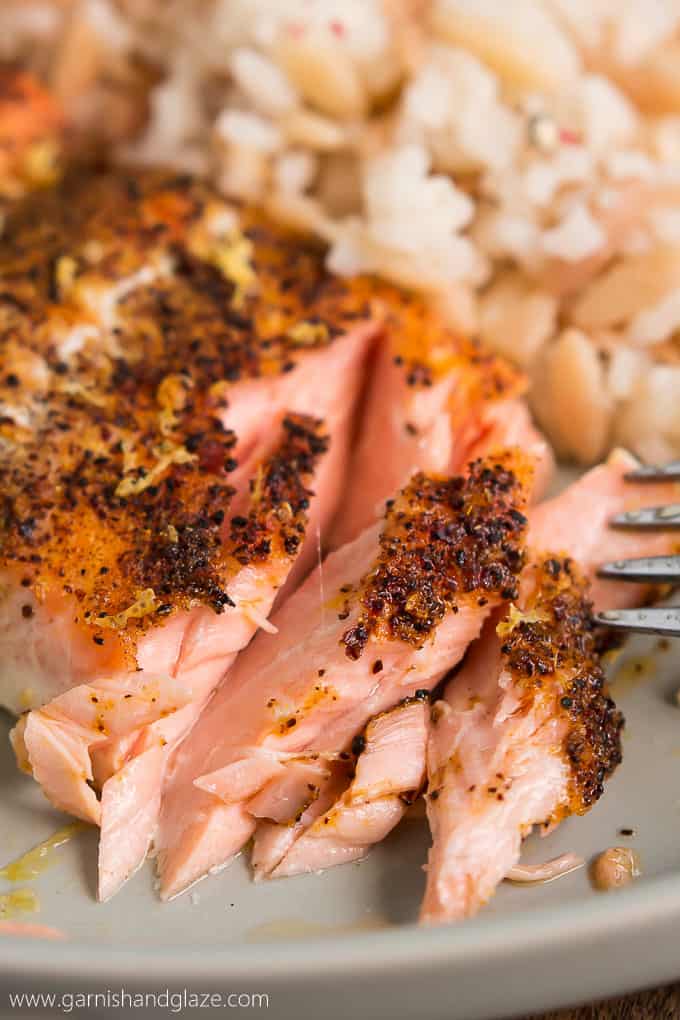 TUESDAY
20 Minute Simple Salmon and Asparagus | Garnish & Glaze
Get a delicious healthy dinner on the table in less than 20 minutes with this Simple Salmon & Asparagus.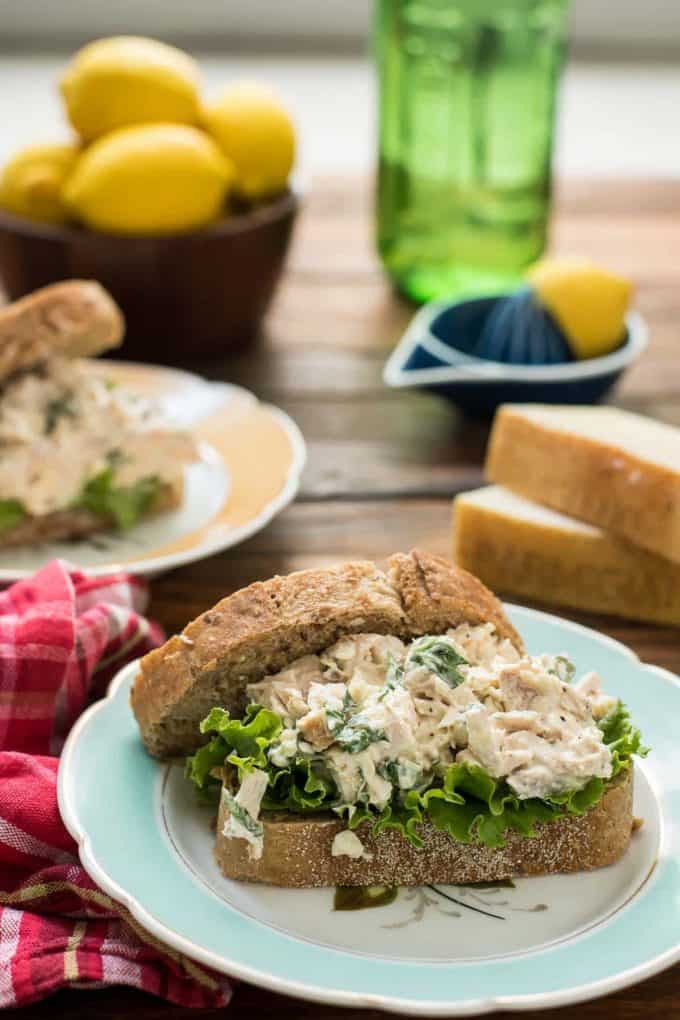 WEDNESDAY
Parmesan Basil Chicken Salad | Neighbor Food
Bursting with fresh basil, lemon juice, and Parmesan cheese, these Basil Chicken Salad Sandwiches taste like summer!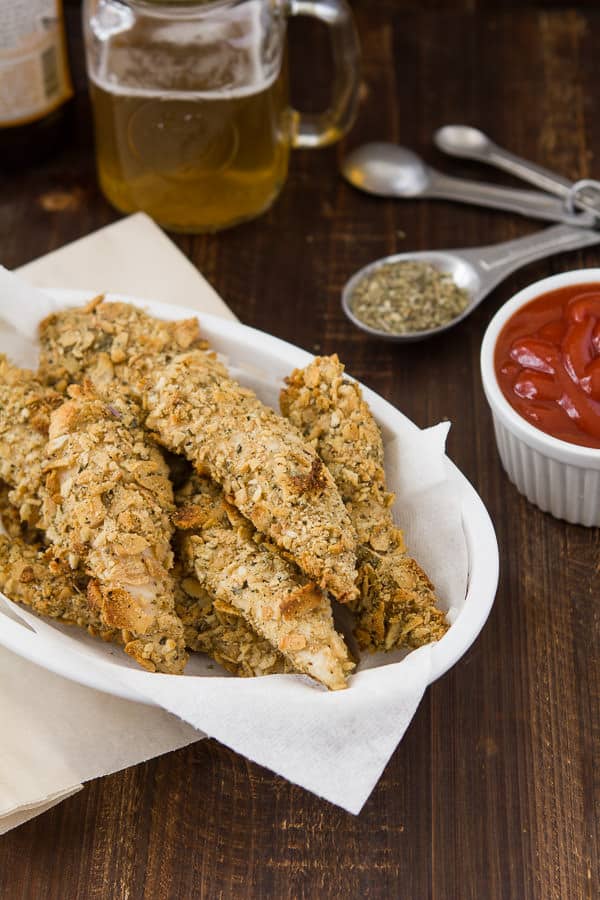 THURSDAY
Baked Pita Chicken | A Zesty Bite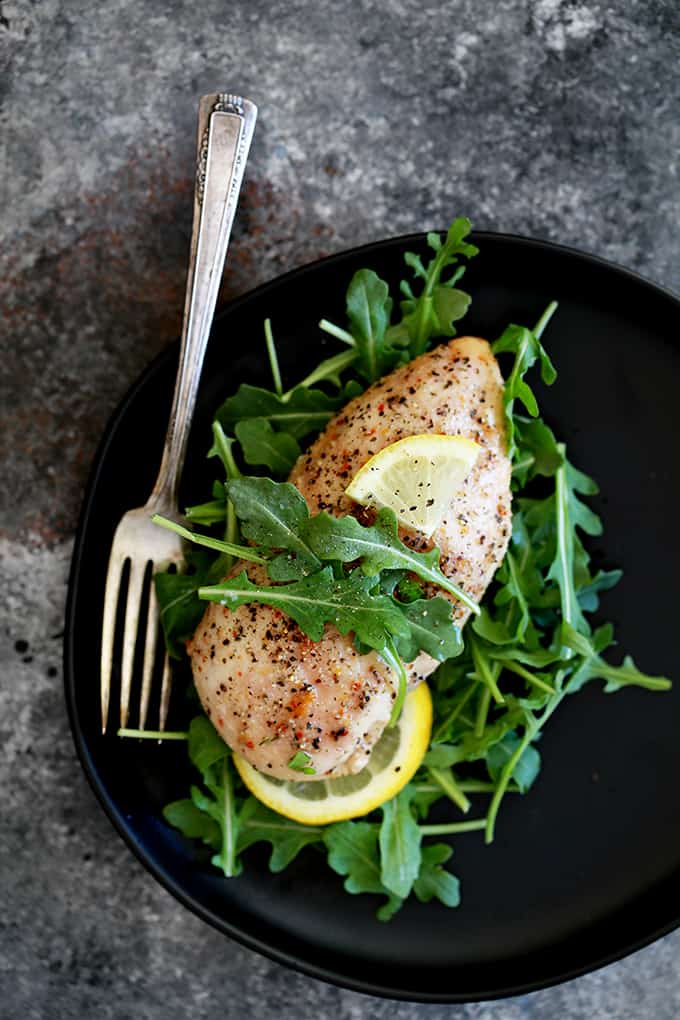 FRIDAY
Slow Cooker Lemon Chicken | Melanie Makes
This flavorful, four ingredient Slow Cooker Lemon Chicken takes just five minutes to prepare.  Perfect for the busiest of weeknights or when you simply don't want to put forth a lot of effort to get dinner on the table.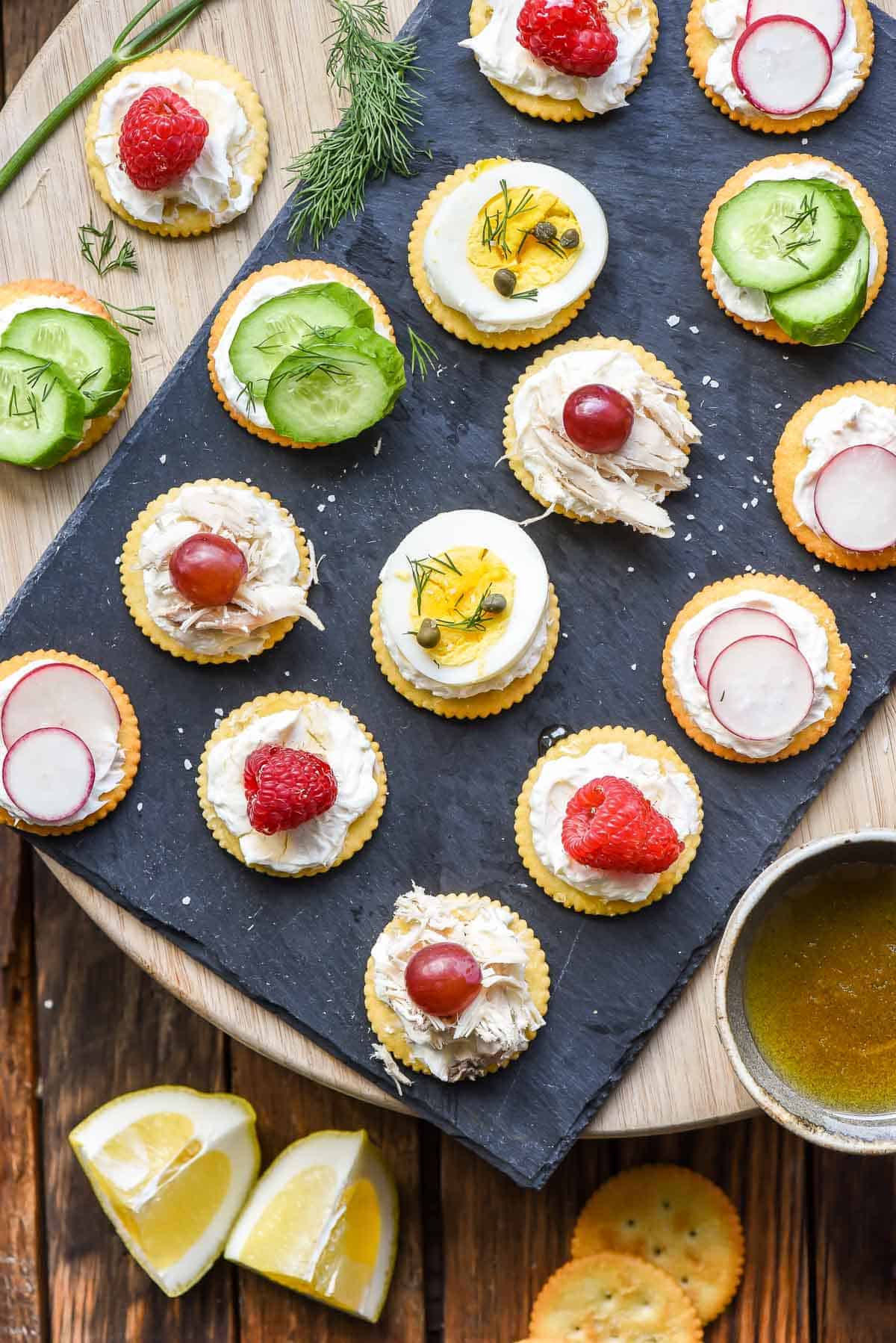 APPETIZER
5 Ritz Cracker Appetizers You Can Make in 5 Minutes | Neighbor Food
Need a fun and quick appetizer for any occasion? Check out these 5 RITZ Cracker appetizers you can make in 5 minutes!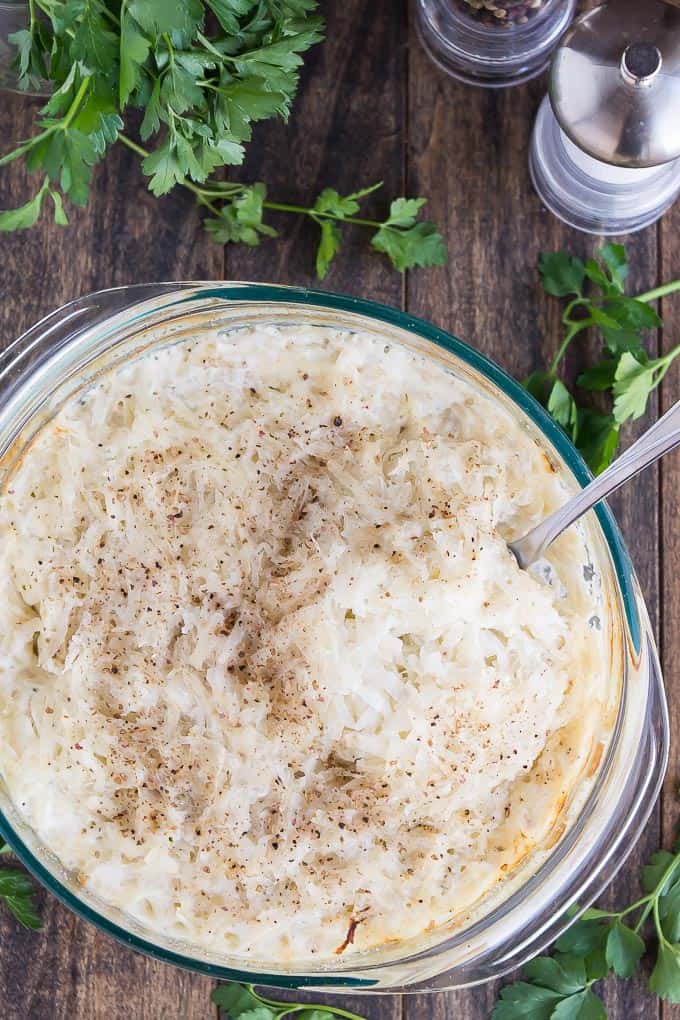 SIDE DISH
Shredded Cream Potatoes | Garnish & Glaze
Shredded Cream Potatoes are one of my favorite potato side dishes to eat along side any meat.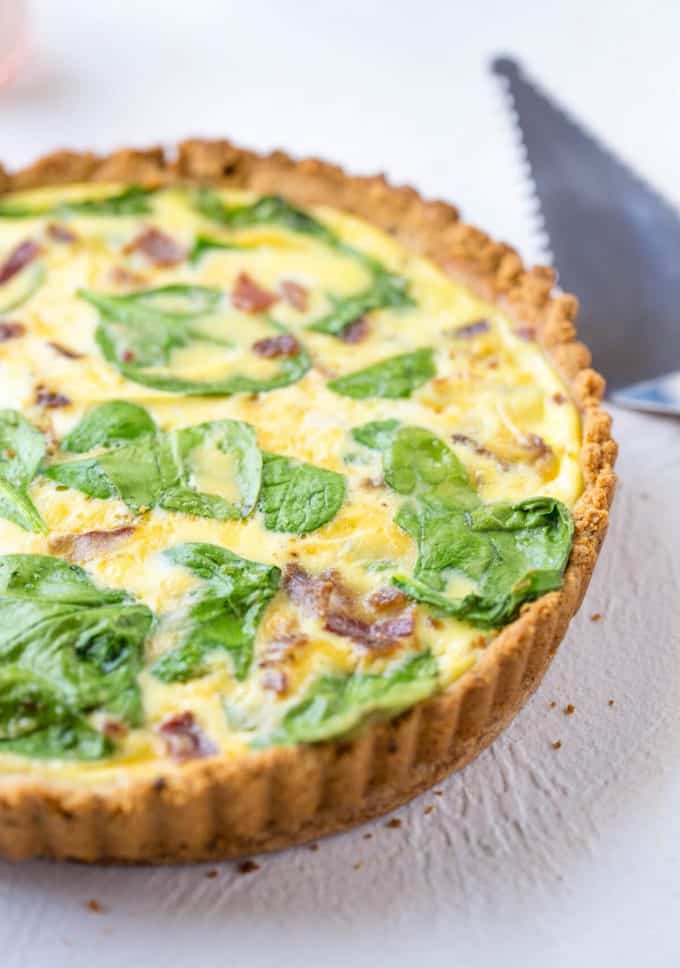 BREAKFAST
Keto Breakfast Quiche | A Zesty Bite
Start breakfast or brunch off in the right direction with this simple Keto Breakfast Quiche recipe. The crust is made with almond flour and then the filling involves bacon, eggs and of course cheese.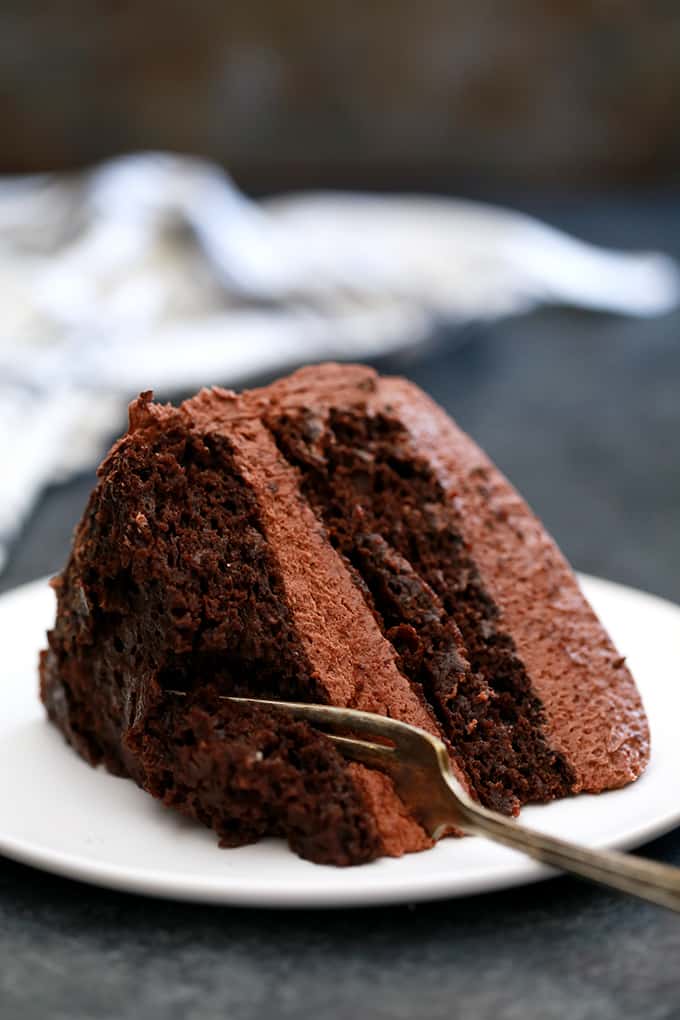 DESSERT
Chocolate Pudding Fudge Cake | Melanie Makes
Not only is this Chocolate Pudding Fudge Cake rich, decadent and delicious but it's also incredibly easy.  A store bought chocolate cake mix is dressed up with chocolate pudding, yogurt and applesauce to create the most moist chocolate cake.  Using just seven ingredients, this cake is ready for the oven in under 10 minutes.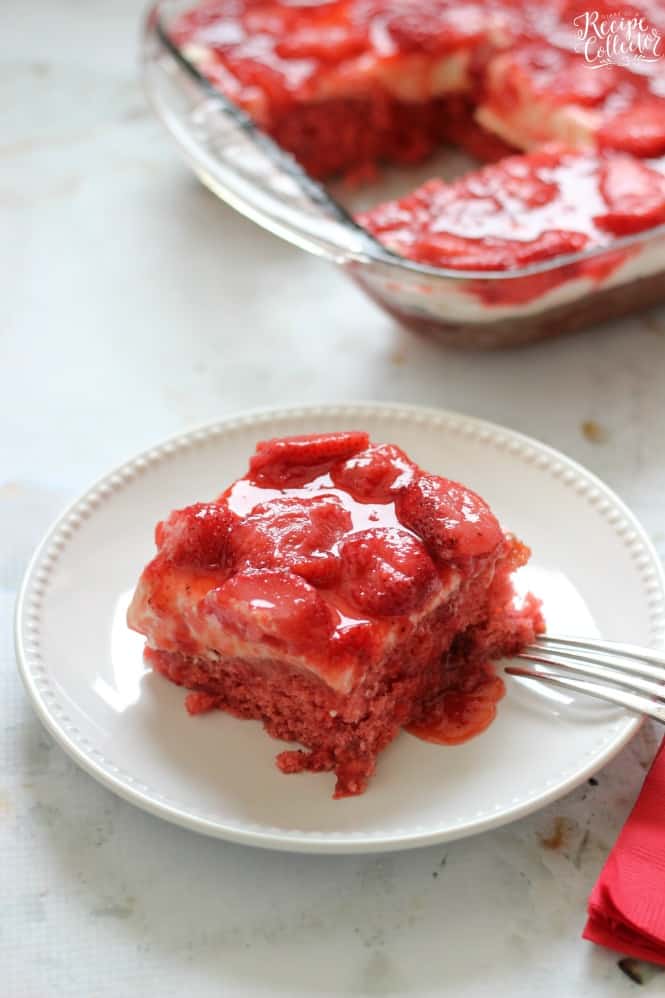 DESSERT
Strawberry Wet Cake | Diary of a Recipe Collector
A super moist strawberry cake filled with real strawberries and strawberry jello and topped with a wonderful cream cheese icing and more strawberries!!  It's perfect for a crowd!
—–
Looking for more recipe ideas?  Check out my past menu plans and other recipes I've created.
Subscribe to Melanie Makes to receive my Most Popular Recipes of 2106 eBook FREE.