A visual weekly family menu plan including five meals, a drink, side dish, breakfast, and 2 desserts. Each featured recipe includes multiple photos.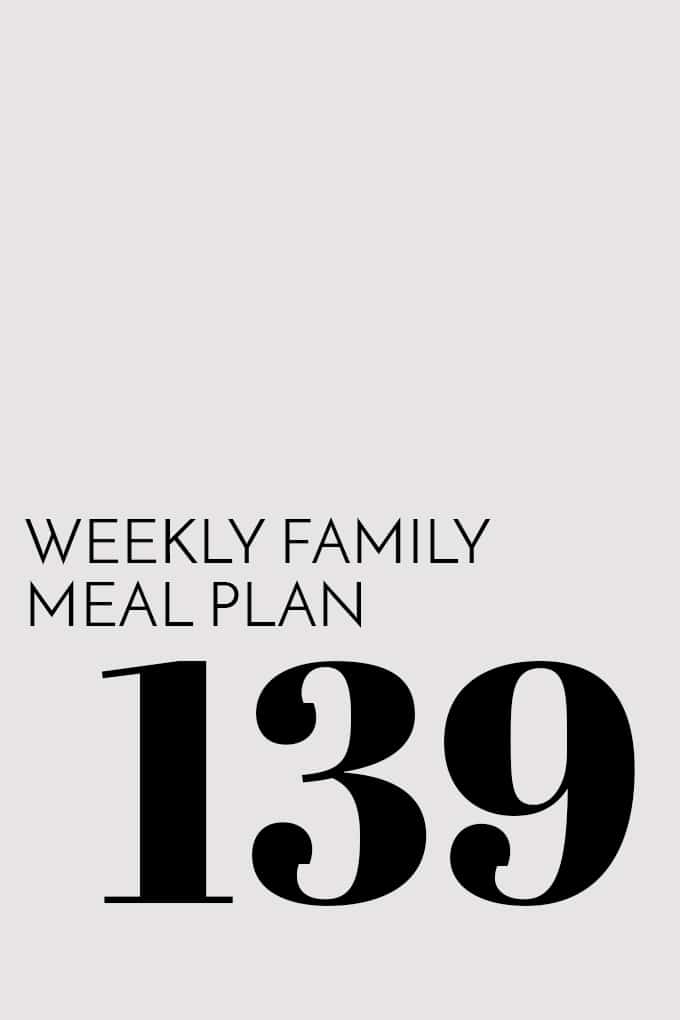 Keep in touch!  Subscribe to receive Melanie Makes recipes directly to your inbox.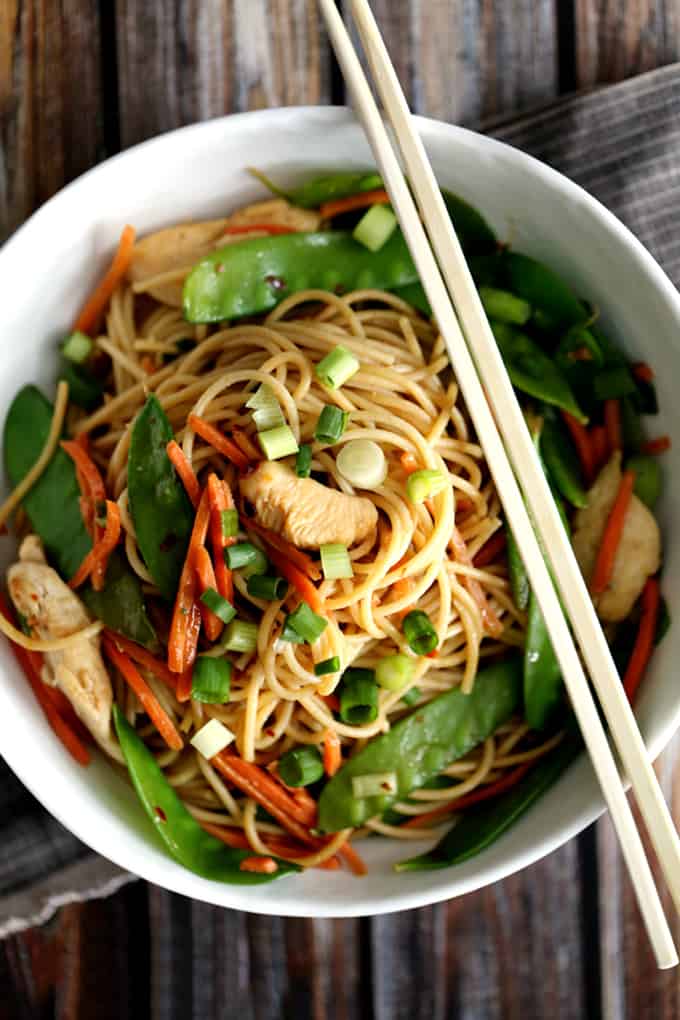 MONDAY
Chinese Chicken Spaghetti | Melanie Makes

Forget take-out!  If you can boil water and have minimal kitchen knife skills, you can have this Chinese Chicken Spaghetti on the table in no time.  Whole grain spaghetti is topped with stir-fried carrots, snow peas and green onions and tossed in a soy based sauce, to create a quick and delicious main course.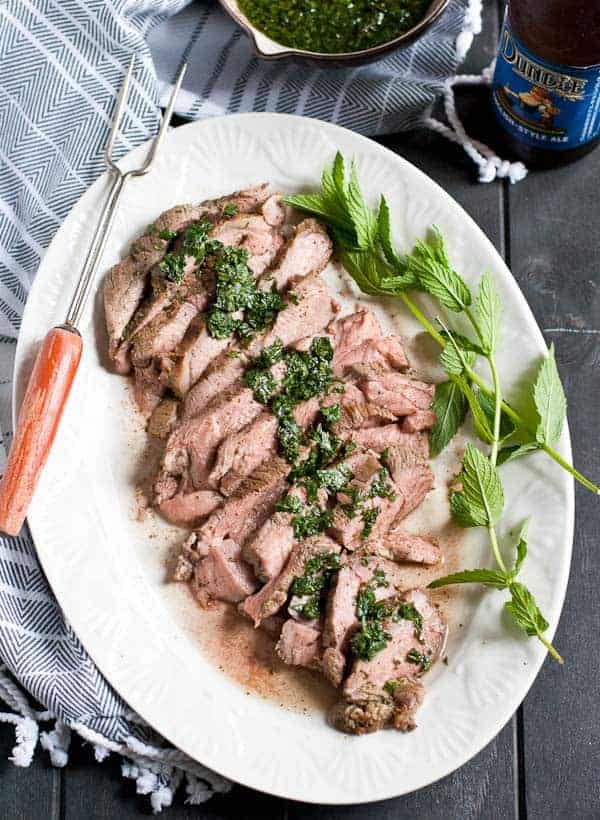 TUESDAY
Grilled Leg of Lamb | NeighborFood
No need to wait for a holiday to enjoy lamb. This Grilled Leg of Lamb with Mint Sauce is prepared on the grill in less than 25 minutes!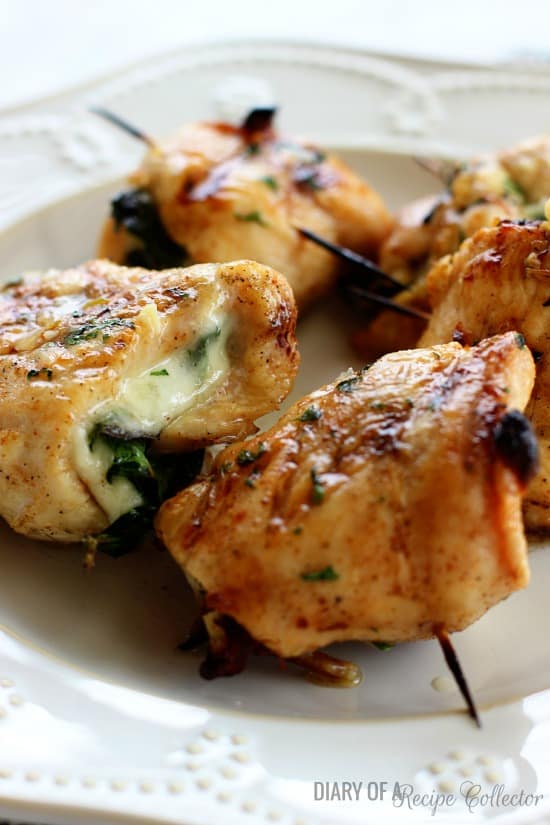 WEDNESDAY
Spinach and Provolone Chicken Pinwheels | Diary of a Recipe Collector
Seasoned chicken breasts stuffed with spinach and provolone all rolled up and grilled to perfection!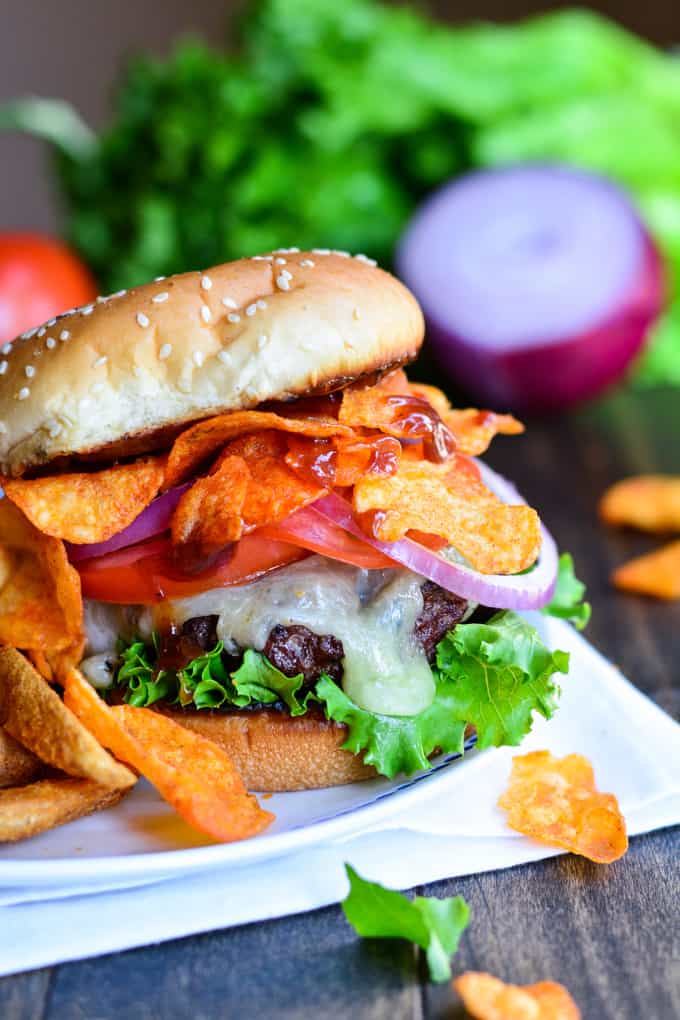 THURSDAY
Triple BBQ Crunch Burger | Garnish and Glaze
If you like barbecue sauce/flavor then this TRIPLE BBQ Crunch Burger is for you!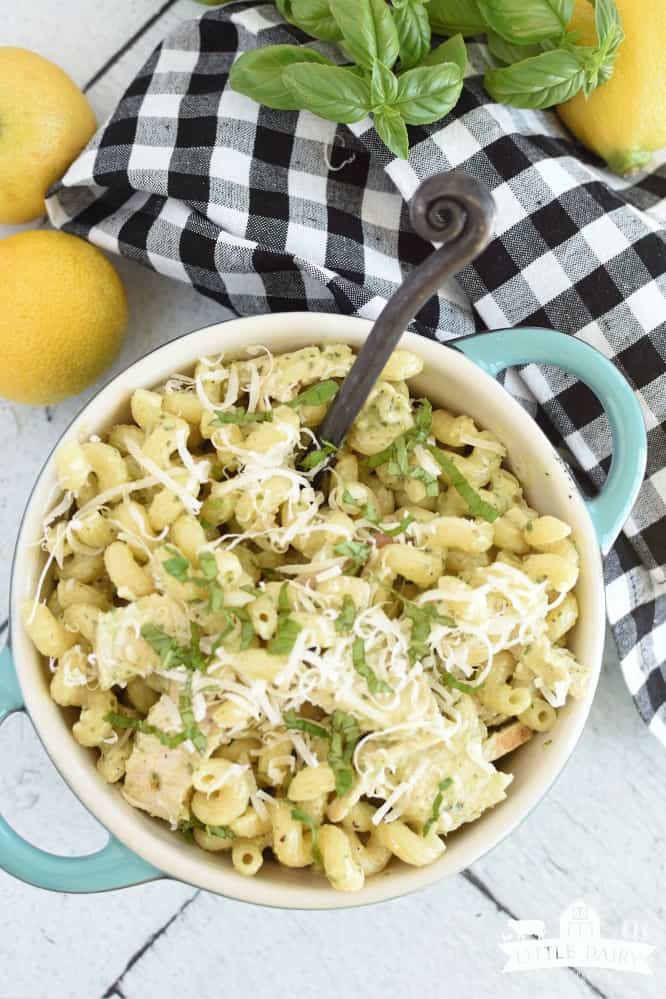 FRIDAY
Lemon Pesto Pasta Salad | Little Dairy on the Prairie
Lemon Pesto Pasta Salad with Grilled Chicken is a light main dish salad that's full of zesty flavor! It's can be made ahead of time and includes leftover grilled chicken! Now that's my idea of a perfect summer recipe!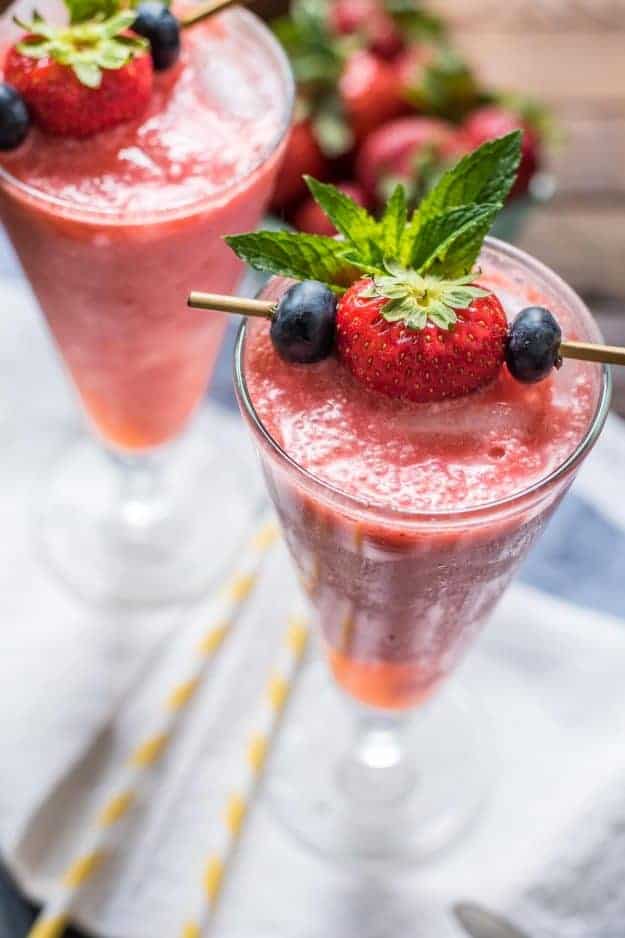 DRINK
Strawberry Vanilla Coolers | NeighborFood
When I need a little mid-afternoon refresher on a hot summer day, I turn to these Strawberry Coolers, flavored with a hint of lemon and vanilla.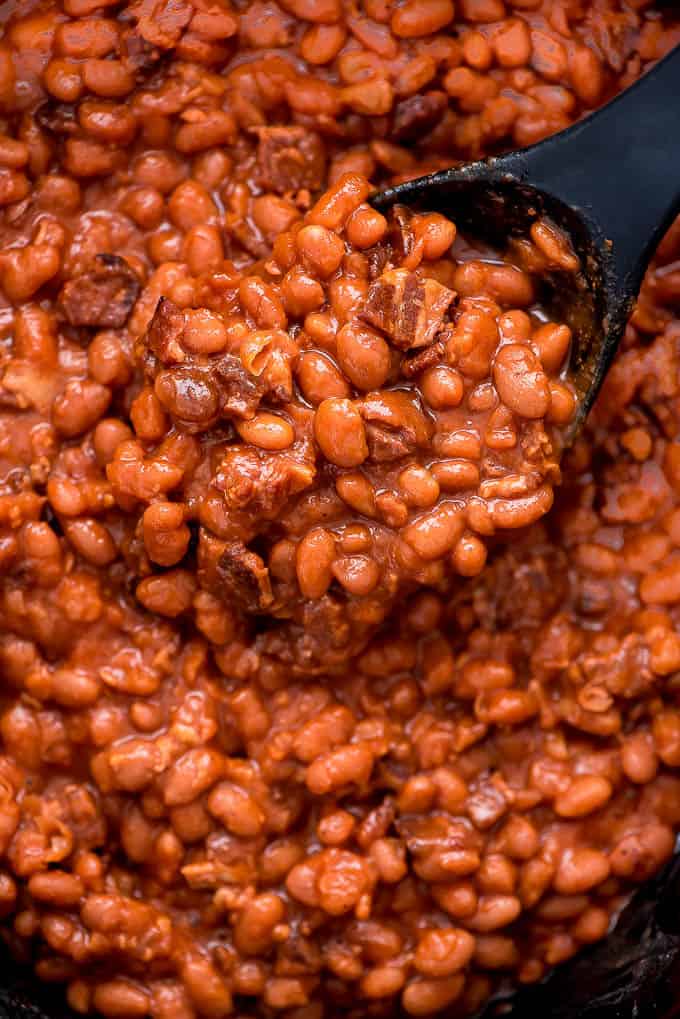 SIDE DISH
Slow Cooker Baked Beans | Garnish and Glaze
Slow Cooker Baked Beans are a delicious and easy made-from-scratch side dish that tastes fantastic next to your favorite burger.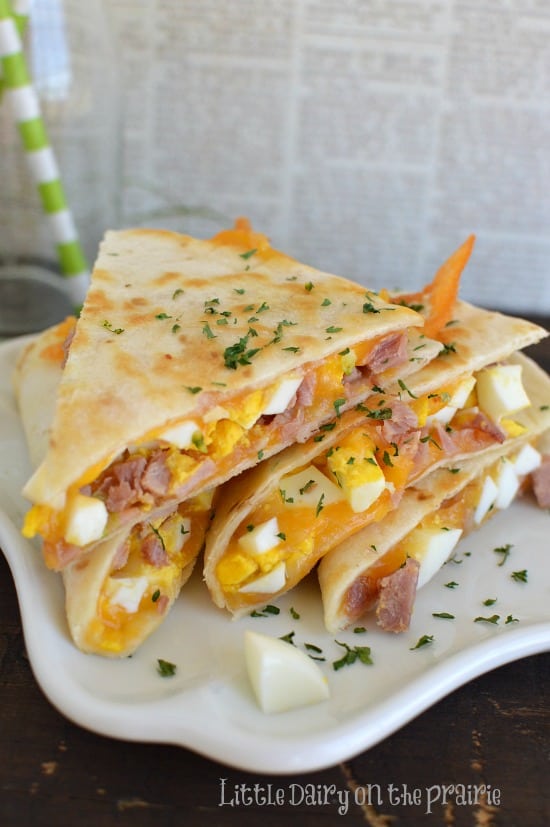 BREAKFAST
Ham and Cheese Breakfast Quesadillas  | Little Dairy on the Prairie
These Breakfast Quesadillas are easy, customizable, and perfect for busy mornings!
DESSERT
Cinnamon Sugar Apple Cake | Melanie Makes
This seven ingredient Cinnamon Sugar Apple Cake is a humble little cake.  It doesn't need any sickeningly sweet glaze or gloppy frosting, no friend, this cake is just enough as is with a cinnamon sugar crust.  With just 10 minutes of prep work, this is a great recipe to keep in your back pocket when you want to treat your family – or yourself! – or you have friends coming over.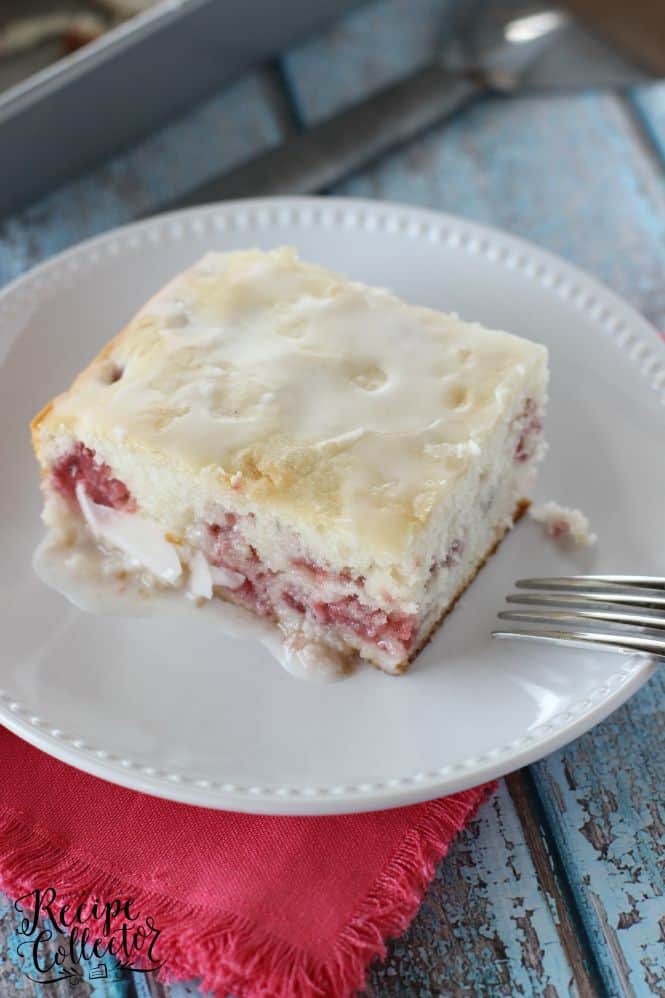 DESSERT
Strawberry Sour Cream Cake | Diary of a Recipe Collector
A moist sour cream white cake filled with fresh strawberries and topped with a quick lemon glaze.
—–
Looking for more recipe ideas?  Check out my past menu plans and other recipes I've created.
Subscribe to Melanie Makes to receive my Most Popular Recipes of 2016 eBook FREE.