A visual weekly family menu plan including five meals, an appetizer, side dish, breakfast, and 2 desserts. Each featured recipe includes multiple photos.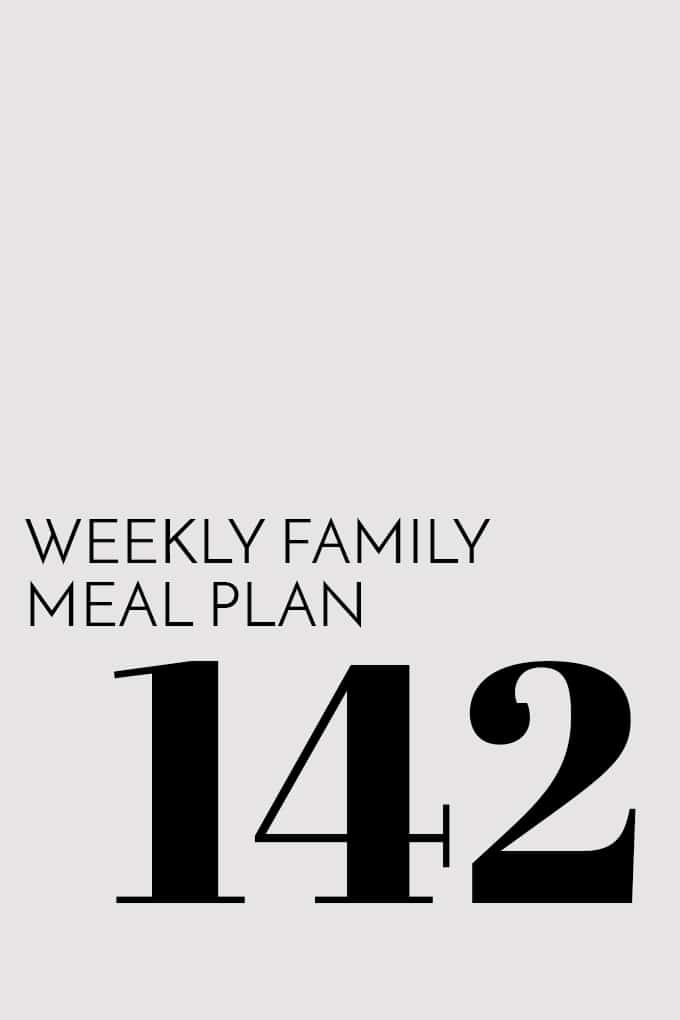 Keep in touch!  Subscribe to receive Melanie Makes recipes directly to your inbox.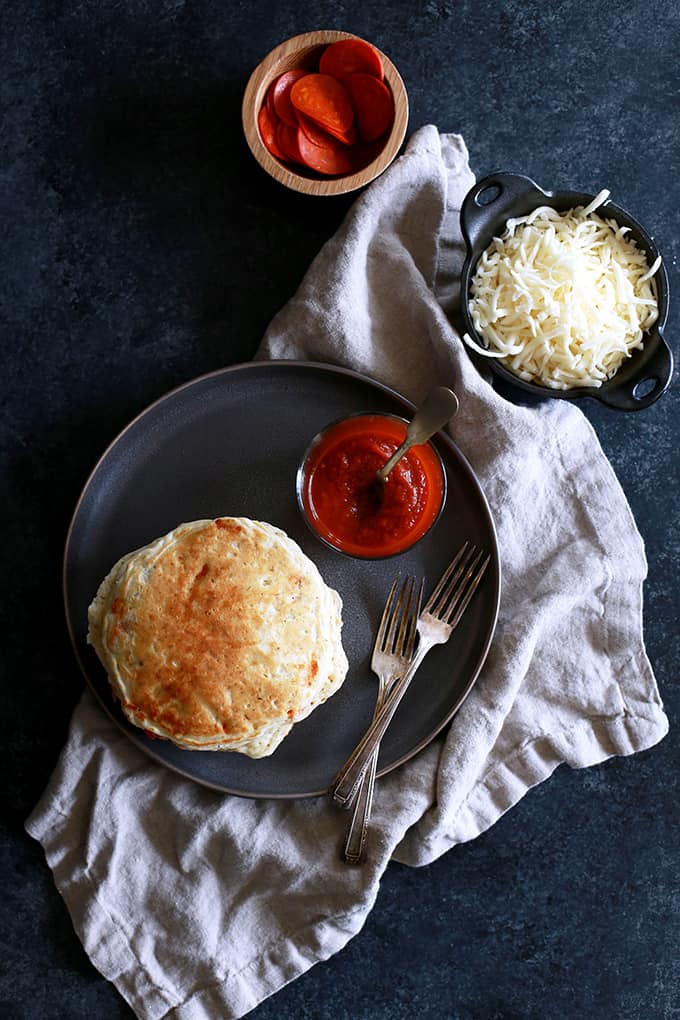 MONDAY
Pepperoni Pizza Pancakes | Melanie Makes
These Pepperoni Pizza Pancakes make a quick and delicious snack, lunch or dinner.  A homemade baking mix, eggs, milk and herbs are stirred together before being bedazzled with a mountain of cheese and pepperoni.  In less than 15 minutes, you've got a stack of savory flapjacks ready and waiting to be dipped into some warmed marinara sauce.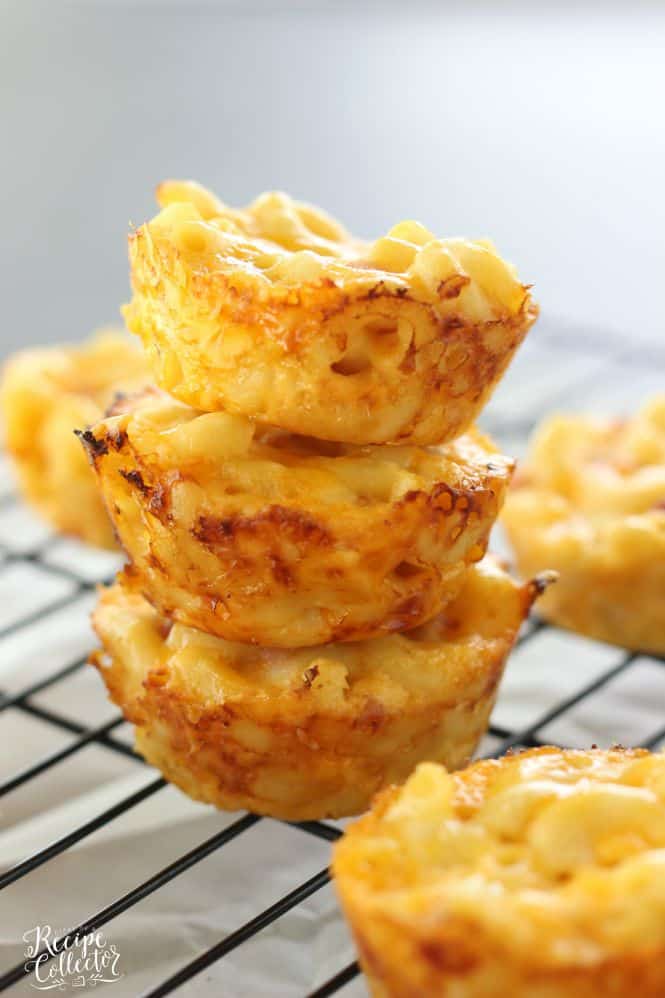 TUESDAY
Ham and Cheese Macaroni Muffin Cups | Diary of a Recipe Collector
These Ham & Cheese Macaroni Muffin Cups are perfect for school lunches and freezer-friendly too!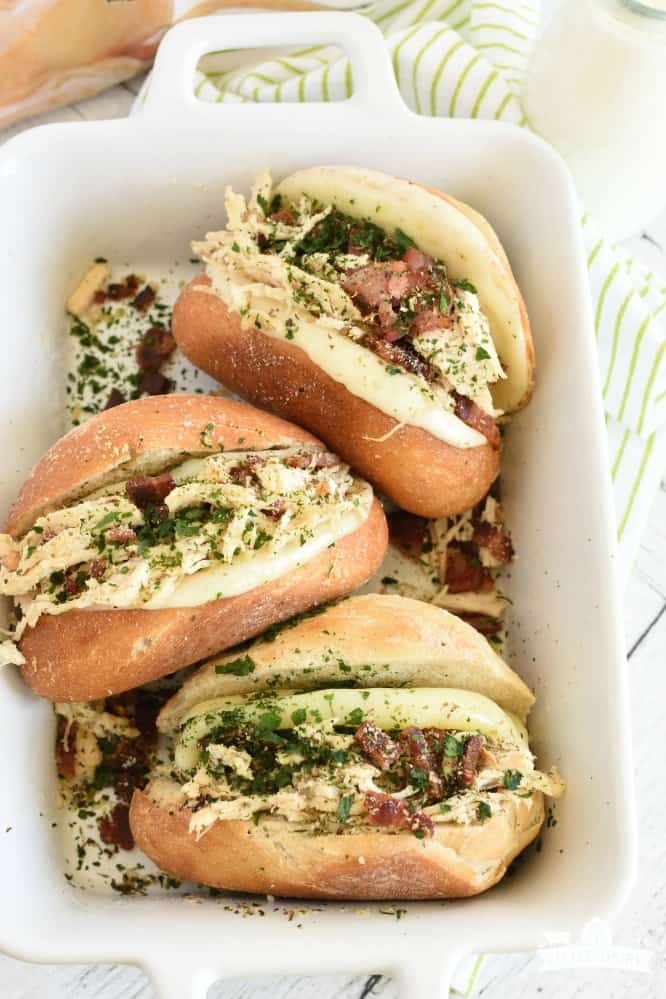 WEDNESDAY
Italian Chicken Bacon Sandwich | Little Dairy on the Prairie
Sandwiches can be so middle of the road, but there's nothing boring about Italian Chicken Bacon Sandwiches! They have plenty of gooey cheese, as much bacon and chicken as you can stack on there, and the best seasonings on top. This one is a keeper!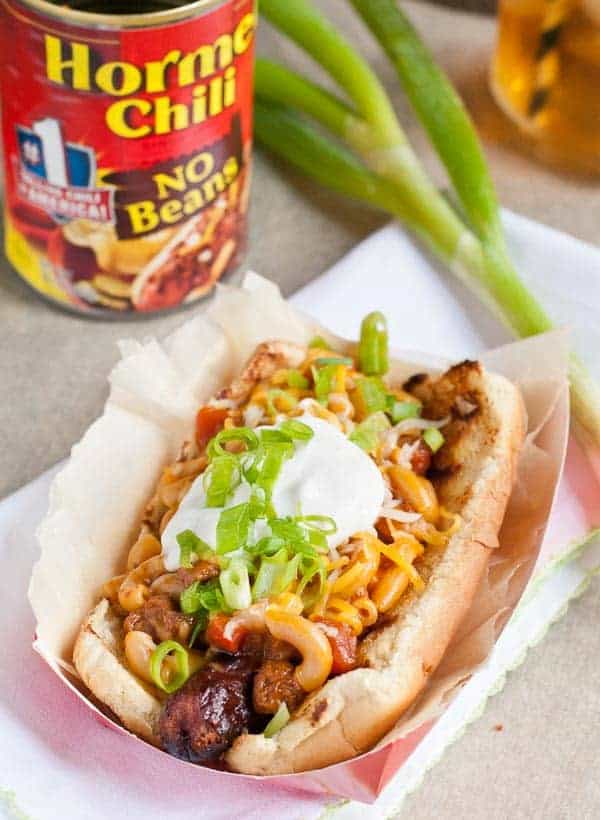 THURSDAY
Loaded Chili Macaroni and Cheese Hot Dogs | NeighborFood

These Loaded Chili Macaroni and Cheese Hot Dogs are so ridiculously fun and delicious. They'll make you feel like a kid again!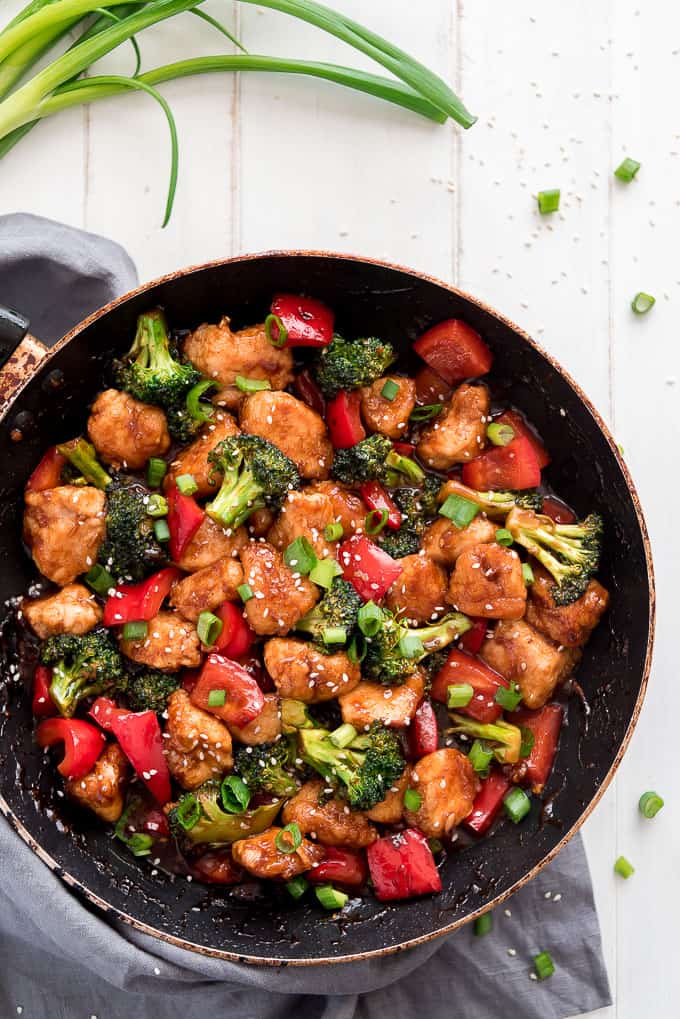 FRIDAY
General Tso Chicken | Garnish and Glaze
Can't get enough Chinese take-out? Make this sweet and spicy General Tso Chicken at home in just 20 minutes. Serve it over rice and you have a complete meal the family will love!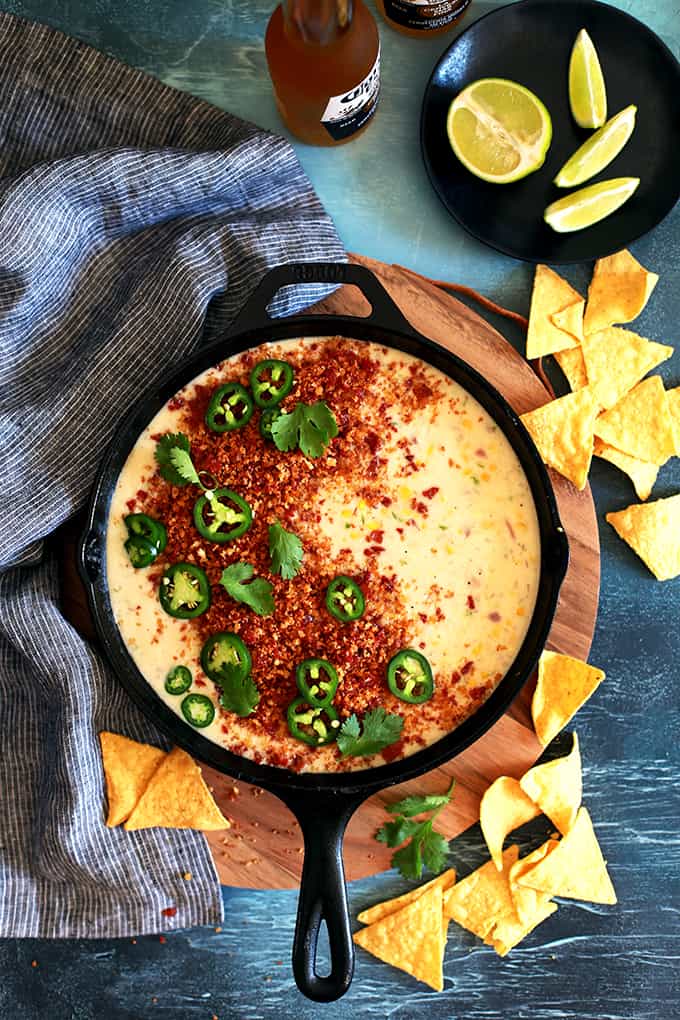 APPETIZER
Sweet Corn Queso | Melanie Makes
This Sweet Corn Queso with Pepperoni Crumbs literally comes together by just stirring ingredients together with a spoon in a cast iron skillet.  Red onion, garlic, jalapeño and corn are stirred into Monterey Jack cheese to create this incredible queso that's garnished with the most insanely delicious pepperoni crumbs, cilantro and jalapeños.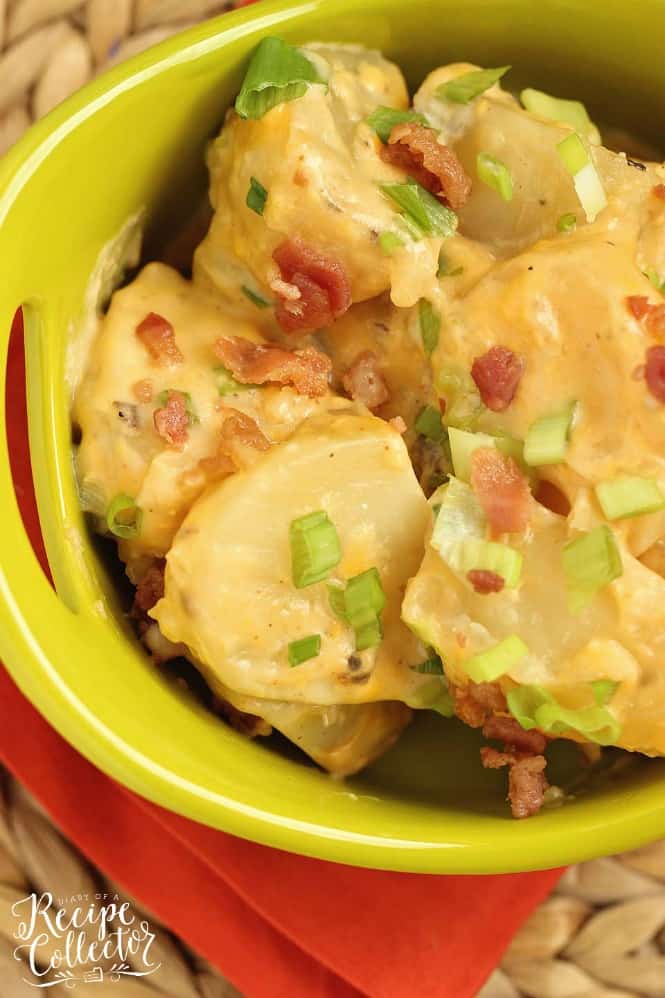 SIDE DISH
Slow Cooker Loaded Potatoes | Diary of a Recipe Collector
An easy side dish recipe filled with all the yummy baked potato toppings and perfect for any time of year!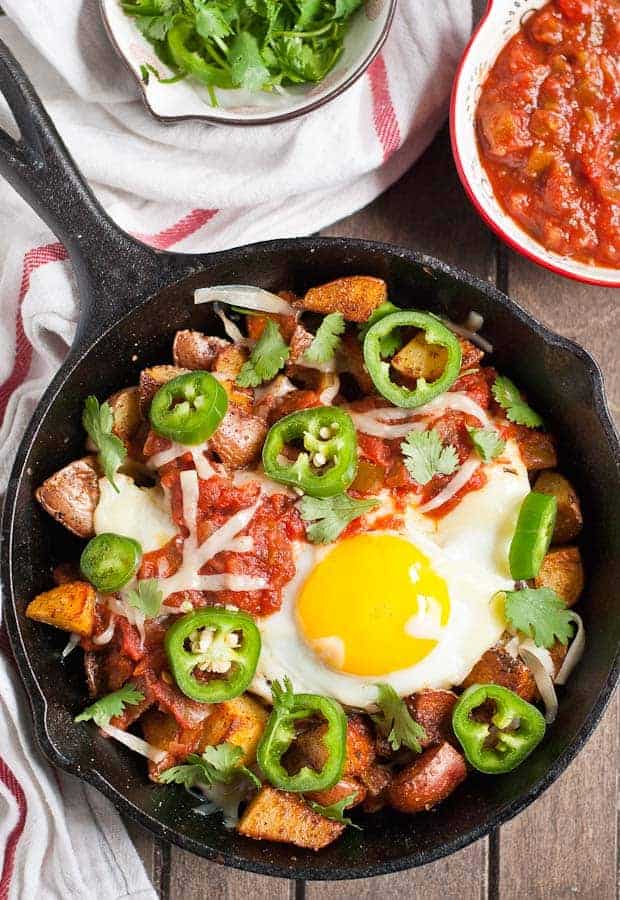 BREAKFAST
Potato Huevos Rancheros | NeighborFood
These easy Potato Huevos Rancheros start with perfect crispy pan fried potatoes topped with runny eggs, salsa, cheese, and sour cream. It's a breakfast you'll be thrilled to wake up for.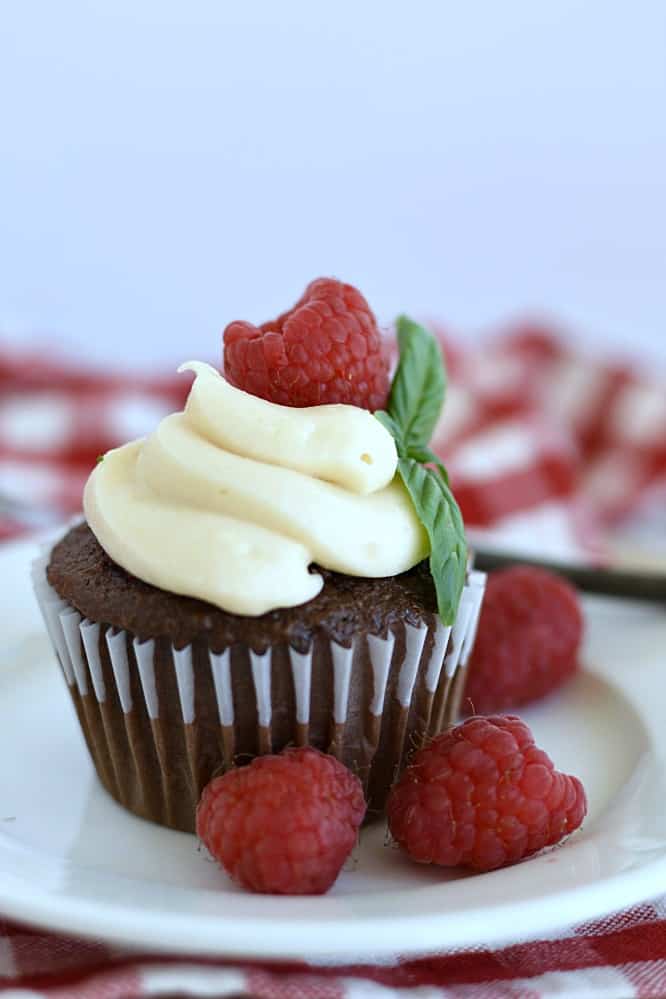 DESSERT
Raspberry Chocolate Cheesecake Cupcakes | Little Dairy on the Prairie
Raspberry Chocolate Cheesecake Cupcakes begin with a decadent  milk chocolate cupcake, get filled with tart raspberry sauce, pipe a generous amount of cream cheese icing on top, and lastly garnish with a gorgeous fresh raspberry! Every bite of these cupcakes is like a little party in your mouth! They are just right for summer!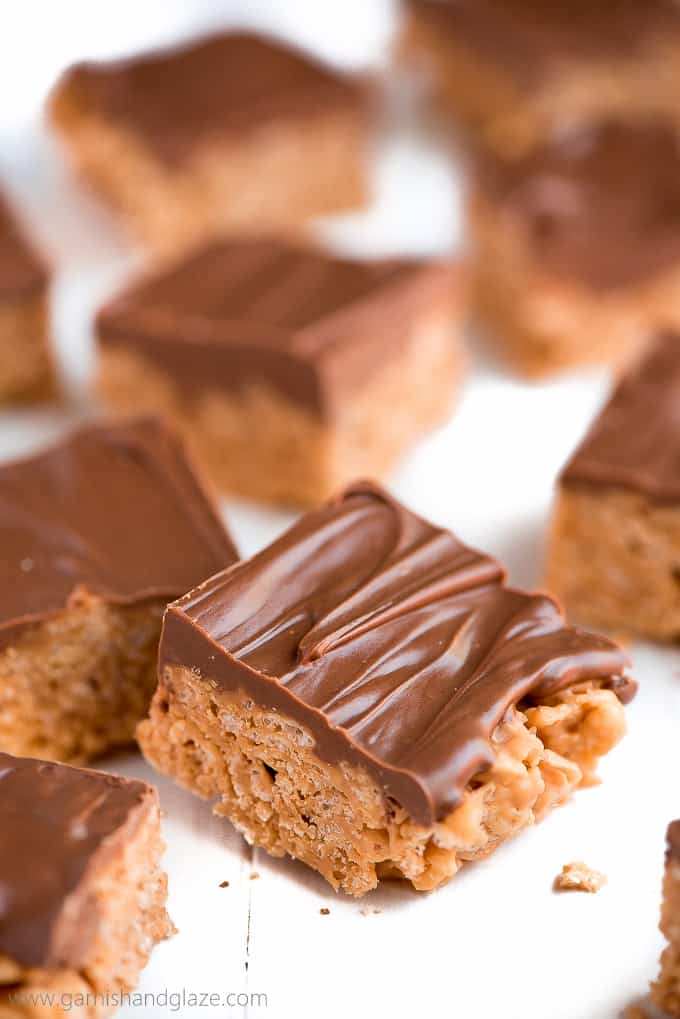 DESSERT
Peanut Butter Scotcheroos | Garnish and Glaze
These soft and chewy Scotcheroos are an addictive, six-ingredient, peanut butter no-bake treat that comes together in just ten minutes.
—–
Looking for more recipe ideas?  Check out my past menu plans and other recipes I've created.
Subscribe to Melanie Makes to receive my Most Popular Recipes of 2016 eBook FREE.