A visual weekly family menu plan including five meals, a drink, side dish, breakfast, and two desserts. Each featured recipe includes multiple photos.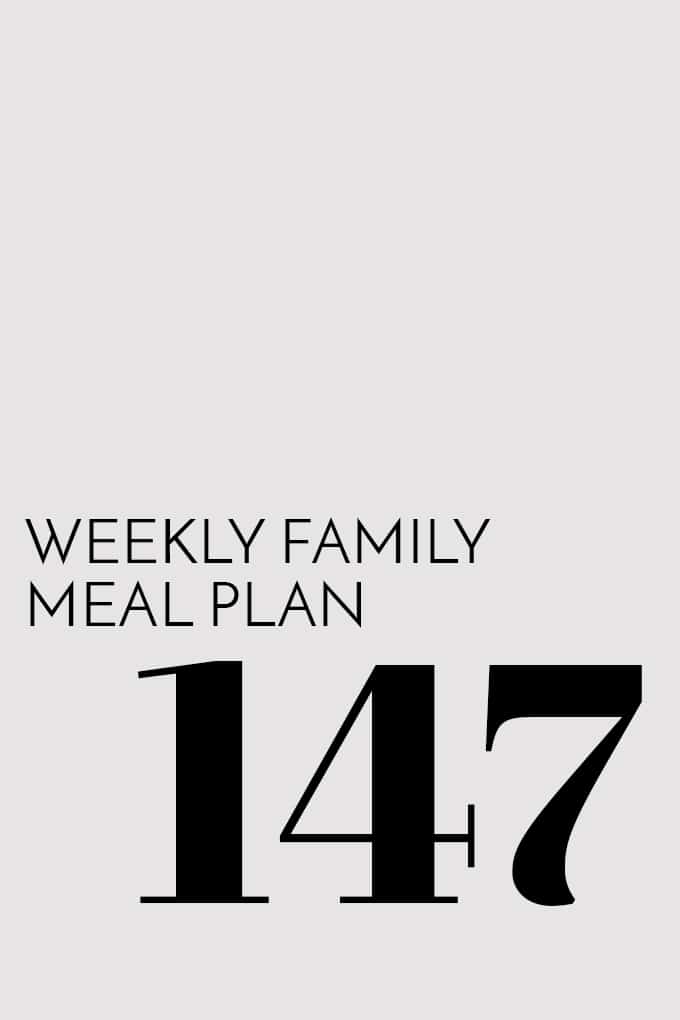 Keep in touch!  Subscribe to receive Melanie Makes recipes directly to your inbox.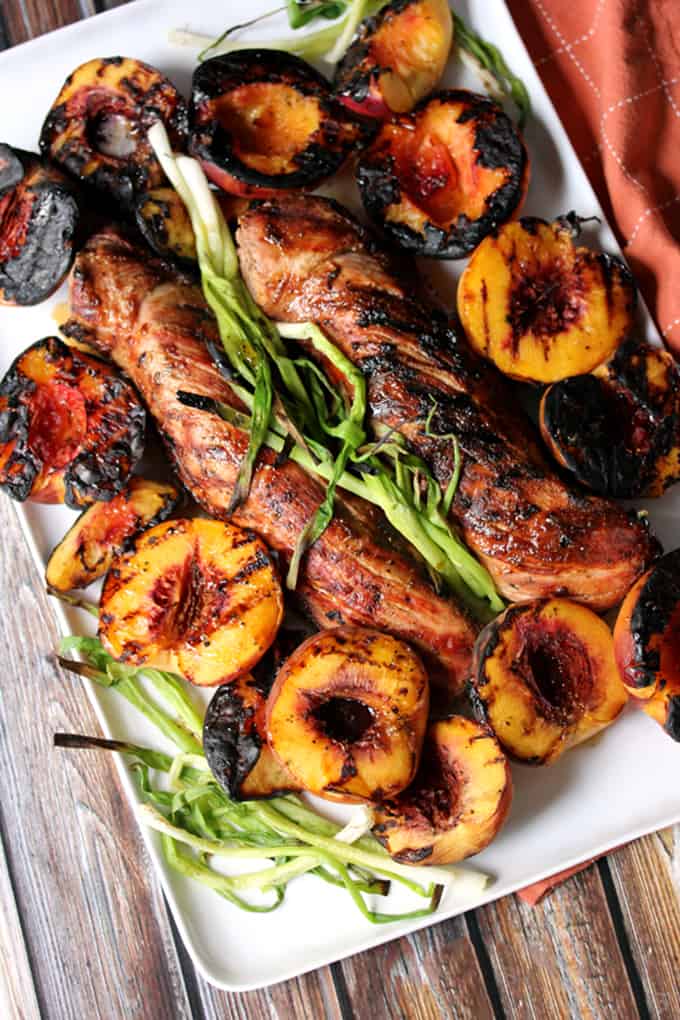 MONDAY
Honey Ginger Glazed Pork Tenderloin | Melanie Makes
This Honey Ginger Glazed Grilled Pork Tenderloin and Peaches is the perfect sweet and savory dinner combination.  A sticky, sweet honey glaze spiked with fresh ginger is drizzled over perfectly grilled pork tenderloin and charred green onions and peaches.  A complete meal made entirely on the grill!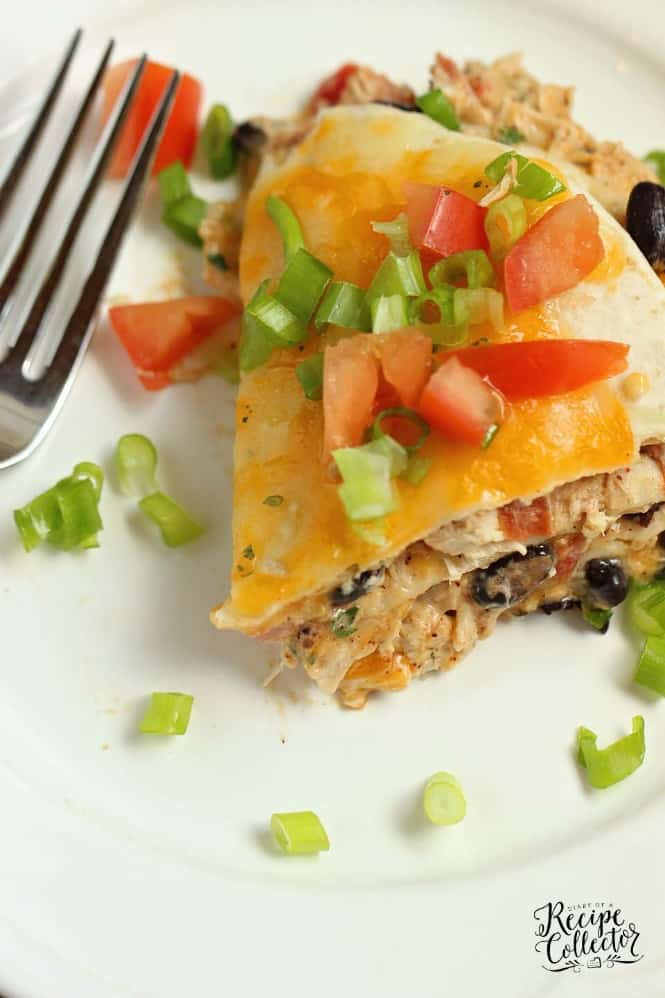 TUESDAY
Santa Fe Chicken Enchilada Stack | Diary of a Recipe Collector
Creamy chicken enchiladas with black beans made easy!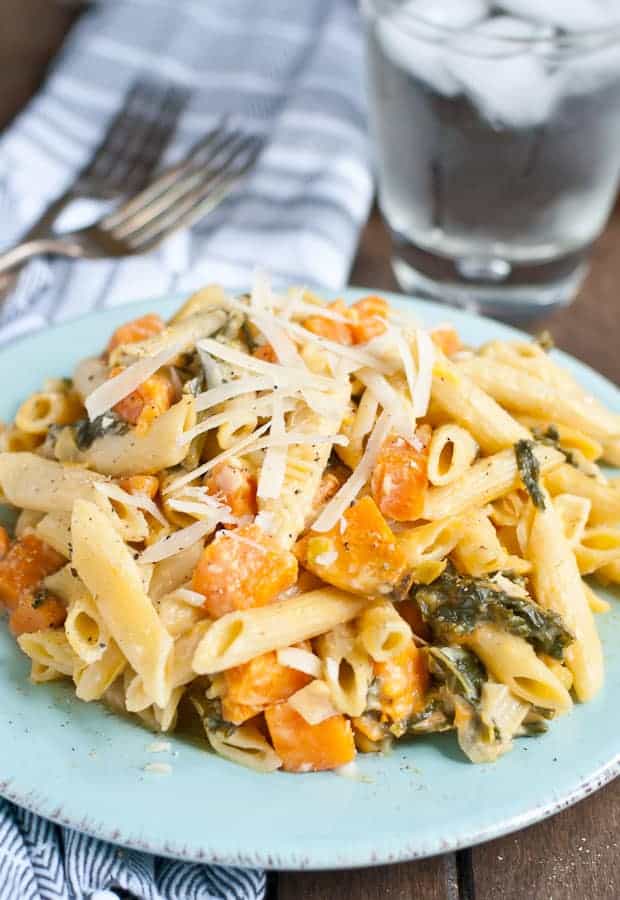 WEDNESDAY
One Pot Creamy Sweet Potato Pasta | NeighborFood
All you'll need is a single pan to make this Creamy Sweet Potato, Kale, and Leek Pasta!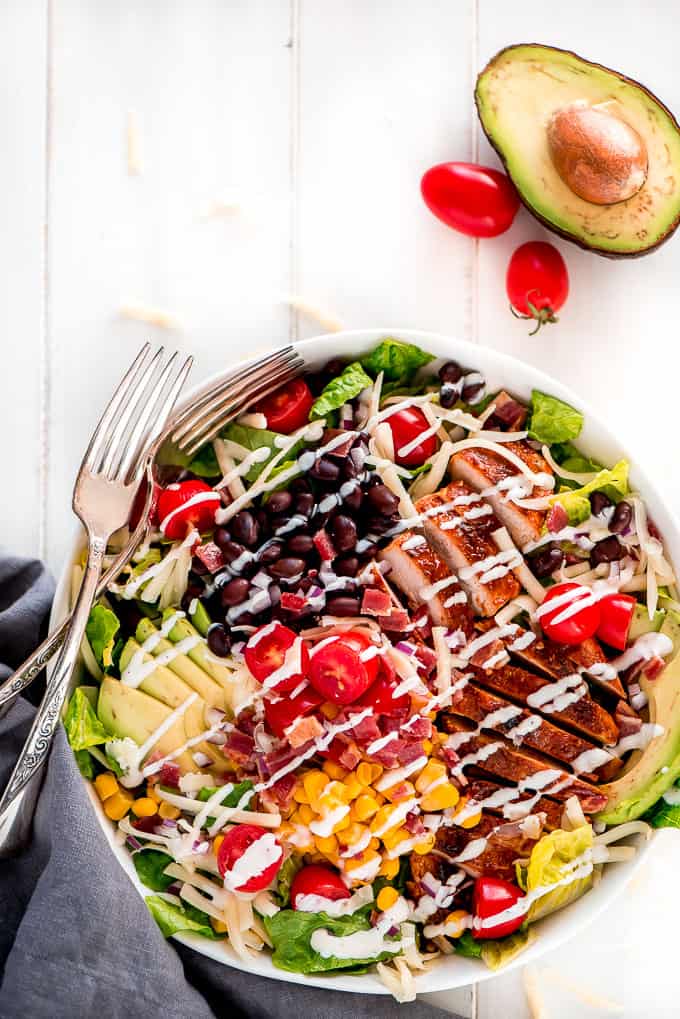 THURSDAY
BBQ Chicken Salad | Garnish and Glaze
BBQ Chicken Salad is all about the toppings. Get in your greens by topping them with all your favorite foods found at a barbecue in just 25 minutes.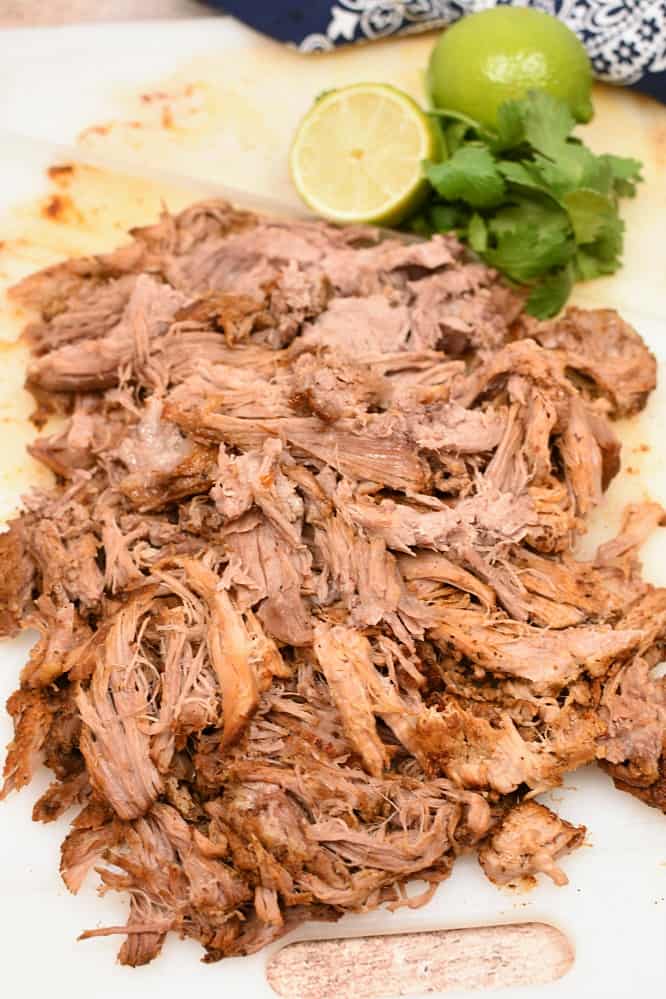 FRIDAY
Mexican Pork (Pressure Cooker or Slow Cooker) | Little Dairy on the Prairie
Pressure Cooker Mexican Pork is a cook once, eat twice pork recipe! The sky is the limit when it comes to using up the leftovers; tacos, salads, tortas, pizza, enchiladas, burritos, quesadillas, and soup!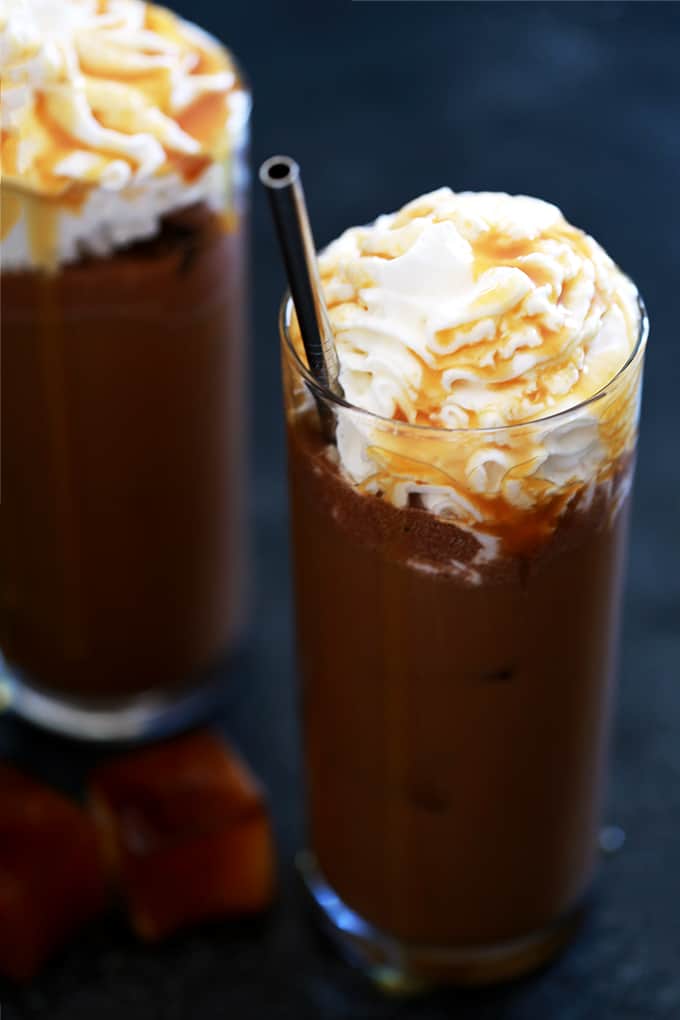 DRINK
Iced Caramel Mocha Latte | Melanie Makes
Sayonara coffeehouse!  With just four ingredients, you can create a delicious and less expensive Iced Caramel Mocha Latte in the comfort of your own home.  No barista experience required!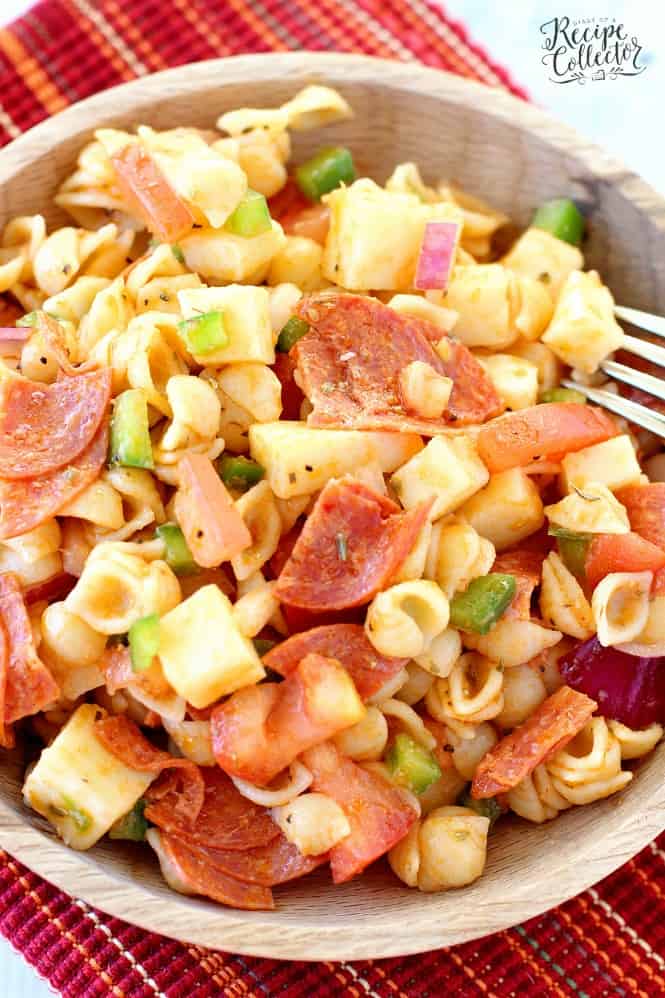 SIDE DISH
Make-Ahead Pizza Pasta Salad | Diary of a Recipe Collector
This Pizza Pasta Salad has all the wonderful flavors of a supreme pizza! Plus it is a great make-ahead recipe!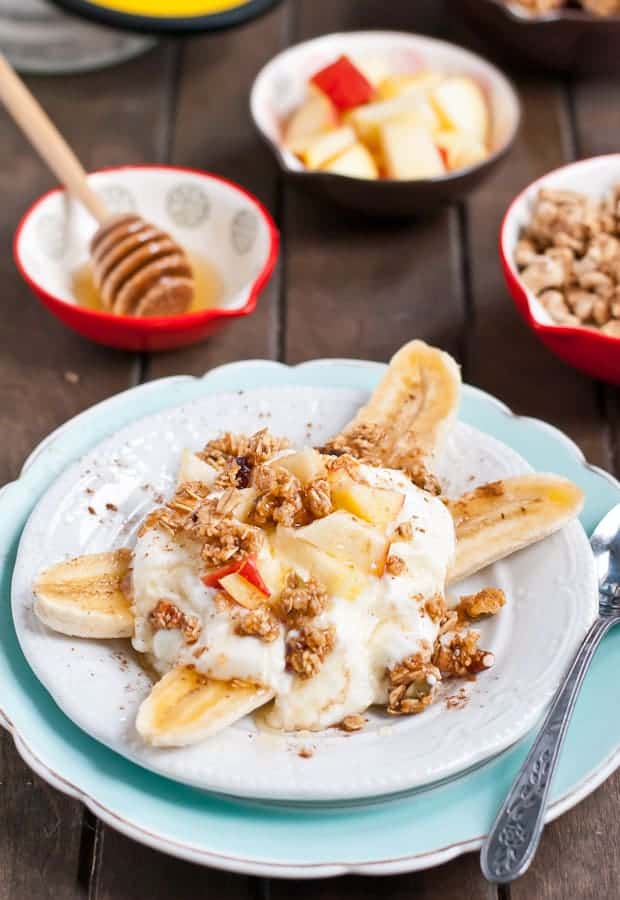 BREAKFAST
Cinnamon Apple Breakfast Banana Splits | NeighborFood
You'll love waking up to this quick and easy Cinnamon Apple Breakfast Banana Split!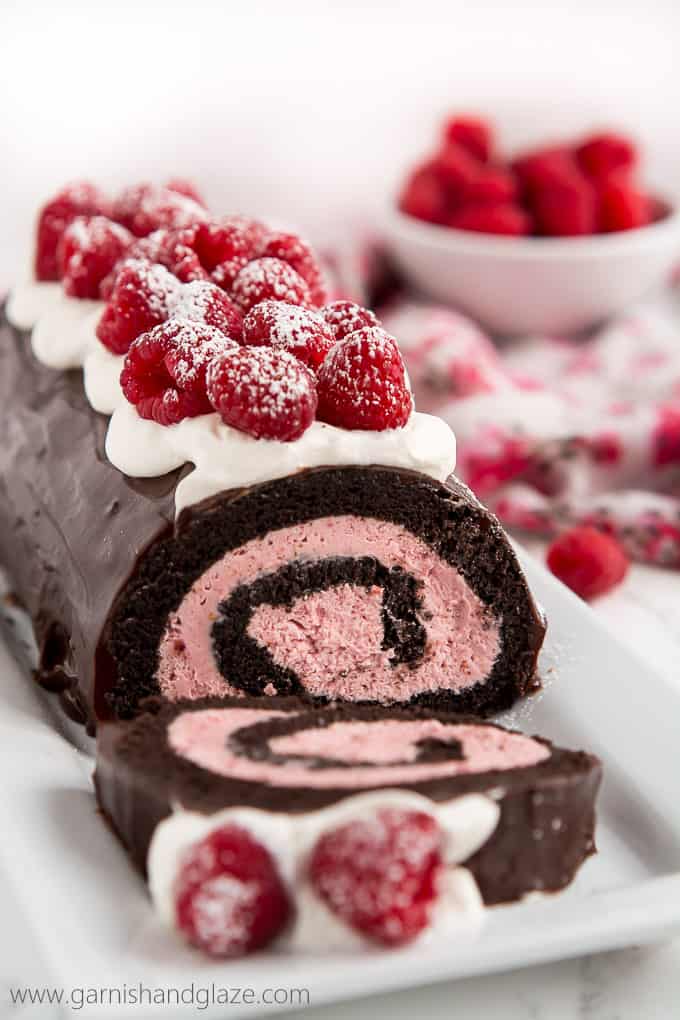 DESSERT
Raspberry Chocolate Swiss Roll | Garnish and Glaze
With raspberry cream filling, chocolate ganache, whipped cream, and fresh berries, this Raspberry Chocolate Swiss Roll is sure to make your loved one swoon.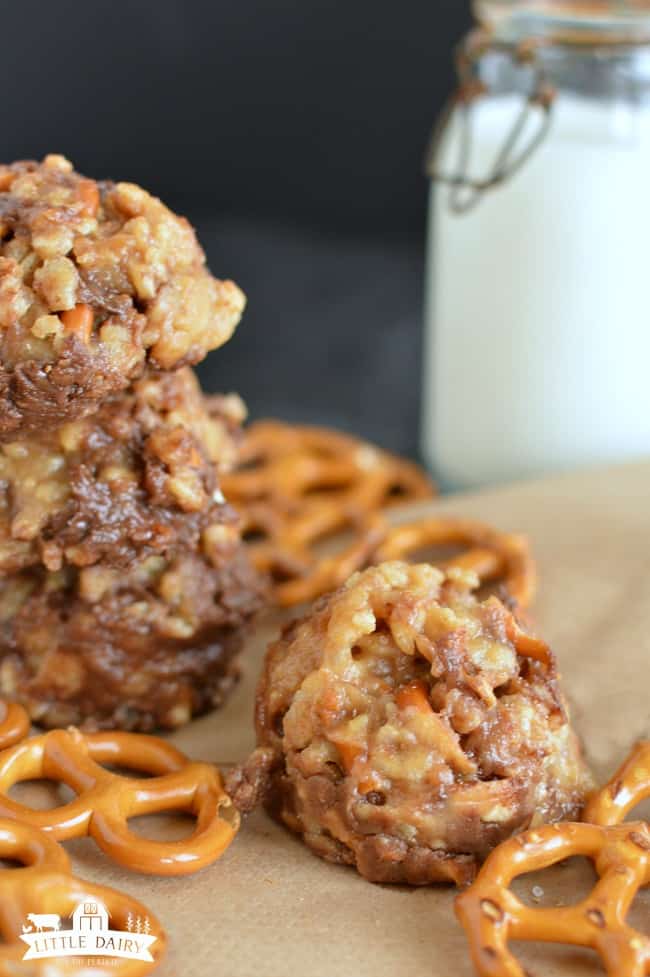 DESSERT
No Bake Peanut Butter Pretzel Cookies | Little Dairy on the Prairie
No bake Peanut Butter Pretzel Cookies: they're a little chocolaty, a little salty, a little peanut buttery, and lots of yummy! This is one of the easiest cookies I make, and it's still one of the most popular!
—–
Looking for more recipe ideas?  Check out my past menu plans and other recipes I've created.
Subscribe to Melanie Makes to receive my Most Popular Recipes of 2016 eBook FREE.