Eight decadent Valentine's Day Desserts to share with those you love.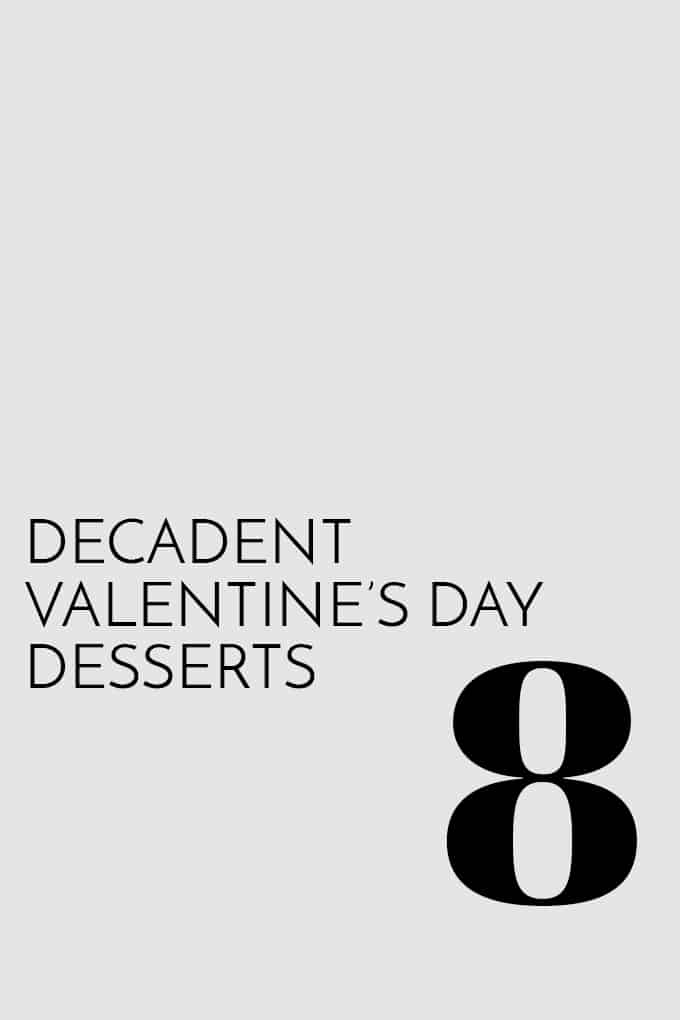 Keep in touch!  Subscribe to receive Melanie Makes recipes direct to your inbox.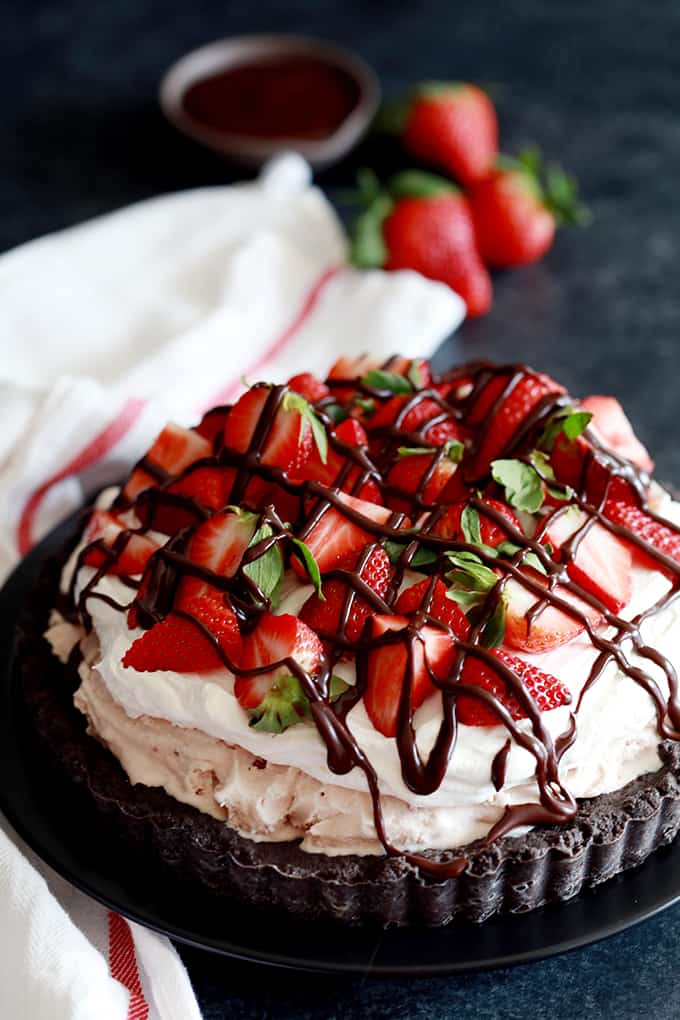 Chocolate Covered Strawberry Ice Cream Tart | Melanie Makes
This Chocolate Covered Strawberry Ice Cream Tart is the perfect welcome to warmer temperatures.  An Oreo crust is topped with chocolate ganache, strawberry ice cream and whipped topping before being garnished with fresh strawberries and a drizzle of chocolate.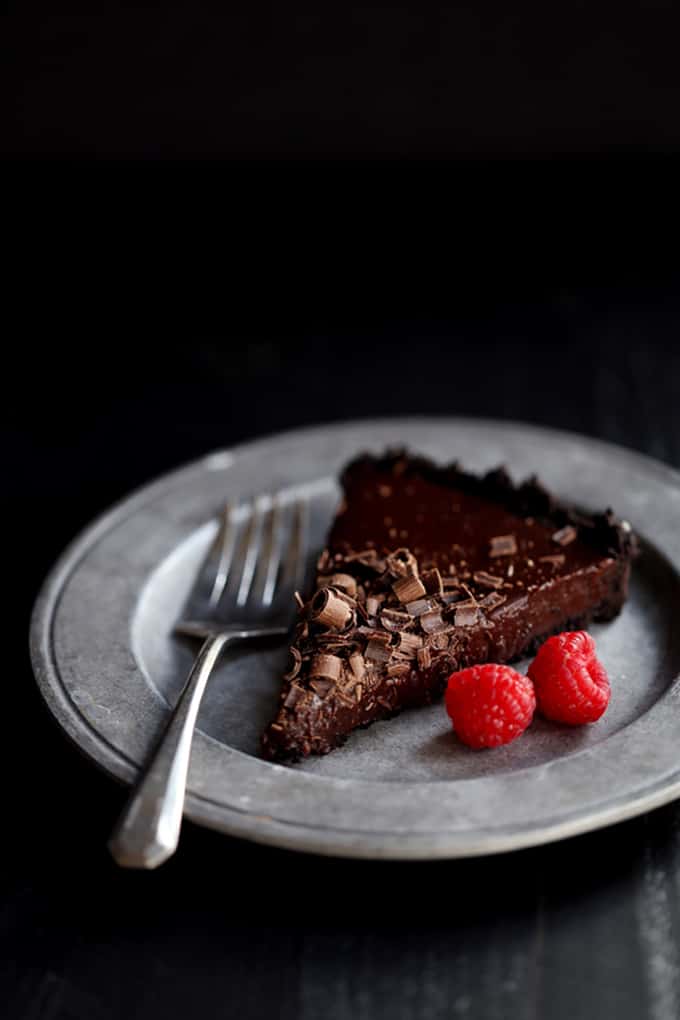 Raspberry Chocolate Tart | Melanie Makes
This six ingredient Raspberry Chocolate Tart couldn't be easier or more decadent!  A chocolate cookie crust holds a puddle of raspberry chocolate ganache that's then showered with chocolate curls and garnished with fresh raspberries.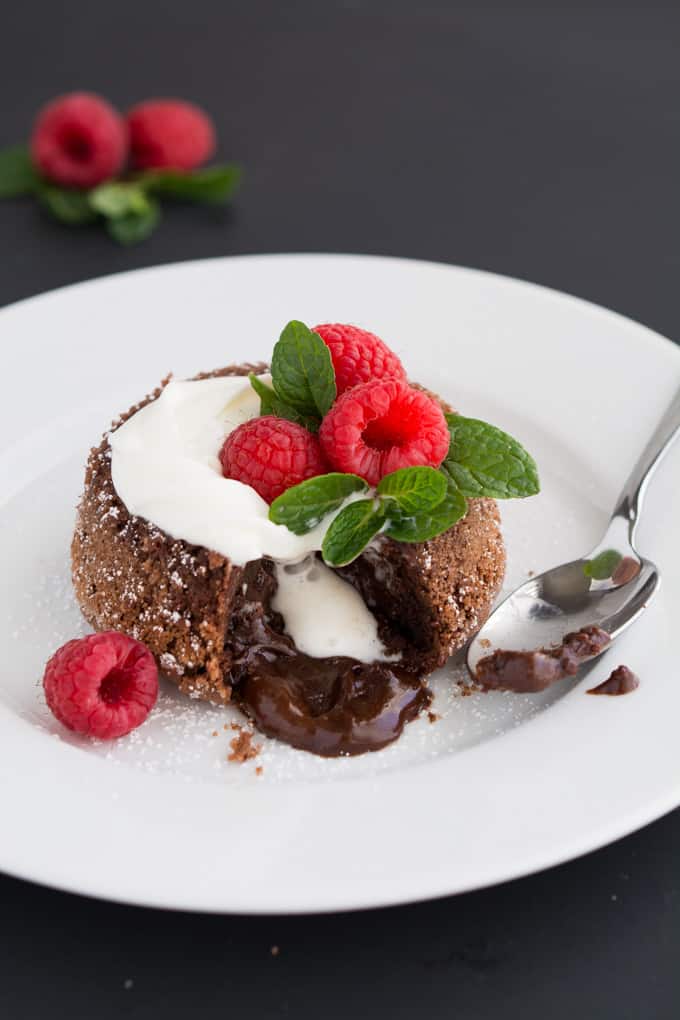 Molten Lava Cakes for Two | Garnish & Glaze
With your first bite of these Molten Lava Cakes you'll feel like you died and went straight to heaven.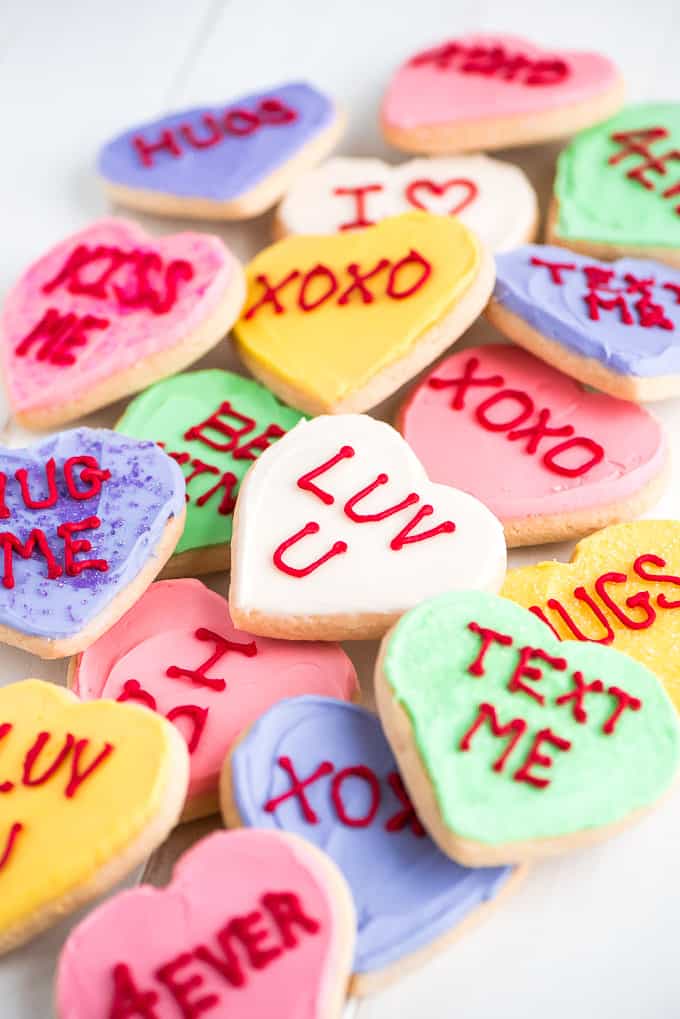 Conversation Heart Sugar Cookies | Garnish & Glaze
These Conversation Heart Sugar Cookies are a fun treat to make for Valentine's Day and even better to eat. With a super soft sour cream sugar cookie base and a smooth buttercream frosting, you're sure to fall in love!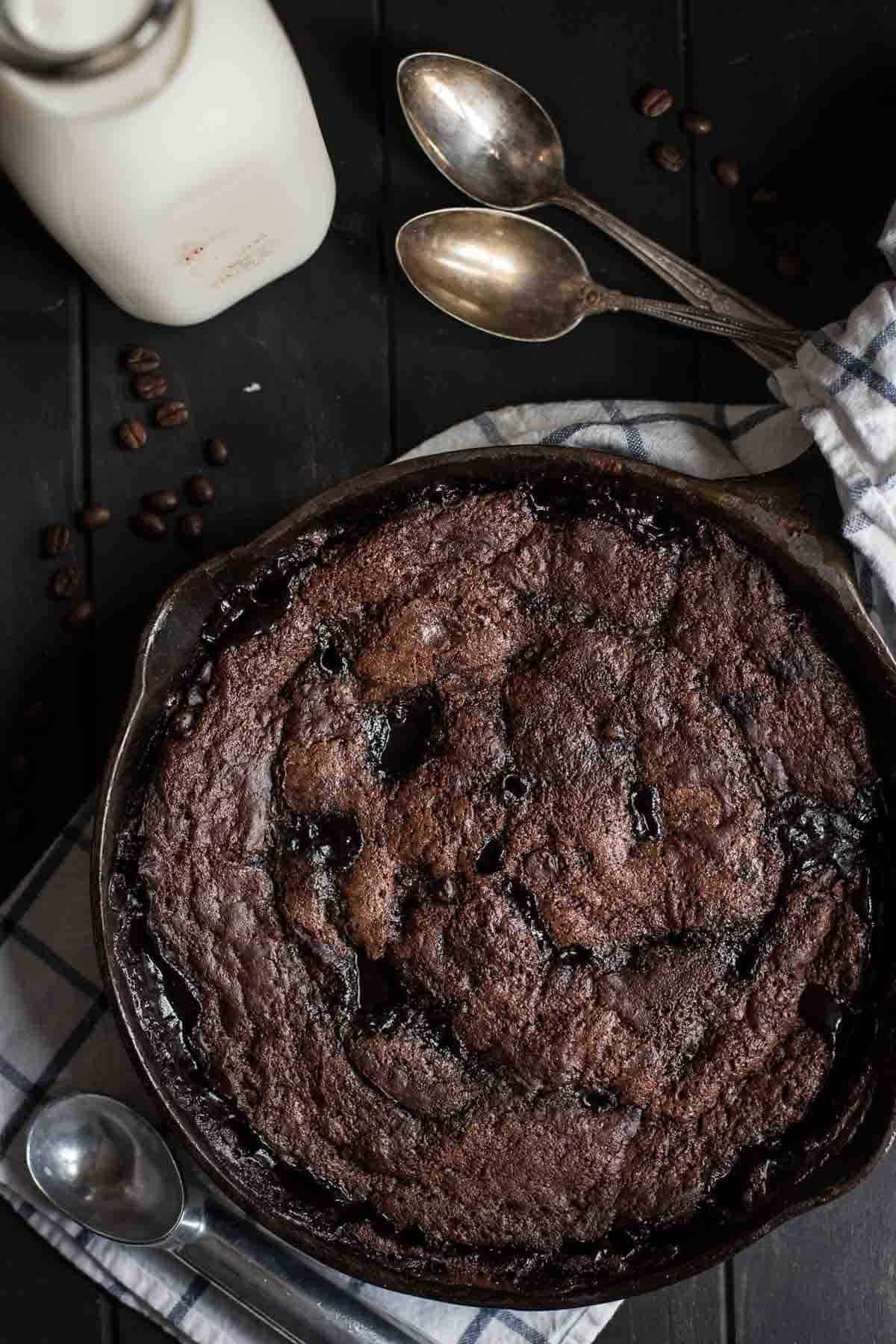 Mocha Chocolate Cobbler | Neighbor Food
Rivers of molten mocha chocolate sauce bubble up around this easy chocolate cobbler. It's perfect for Valentine's Day or any weeknight you need a serious chocolate fix!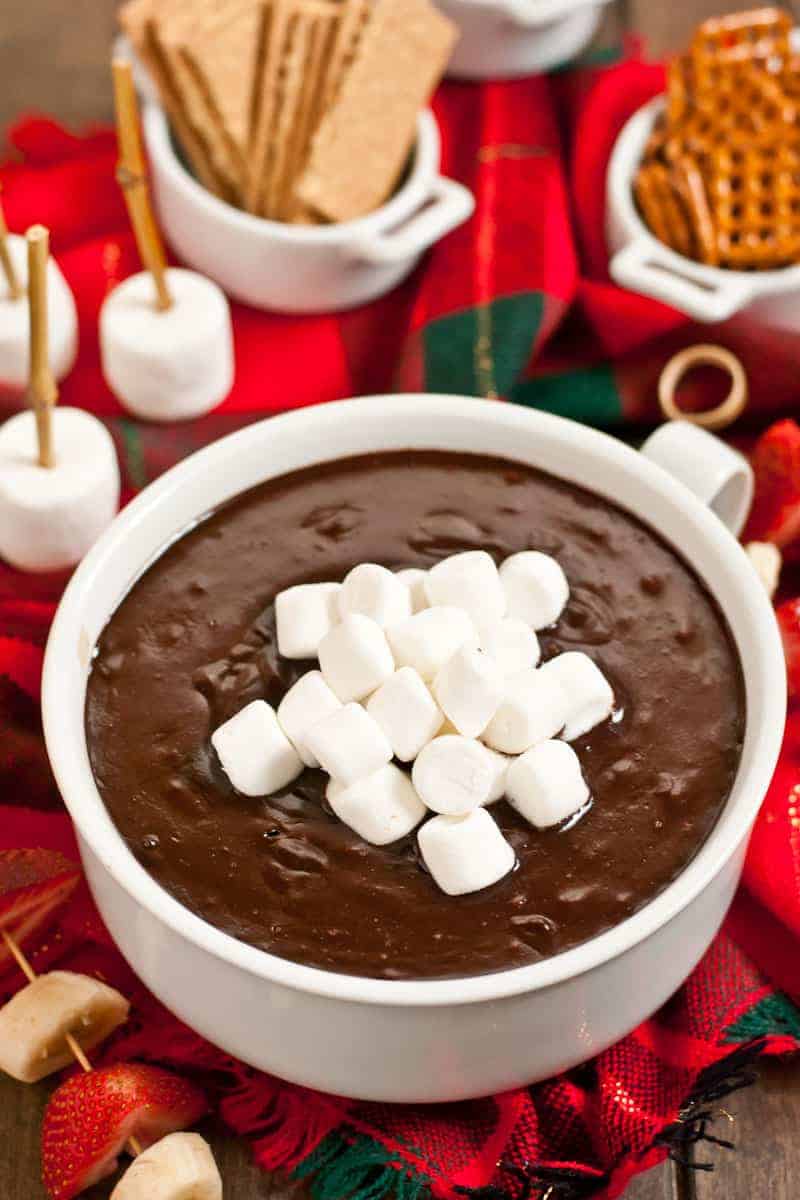 Hot Chocolate Dip | Neighbor Food
This Creamy Hot Chocolate Dip is swirled with melty marshmallows. It's the perfect four ingredient dessert for holiday parties!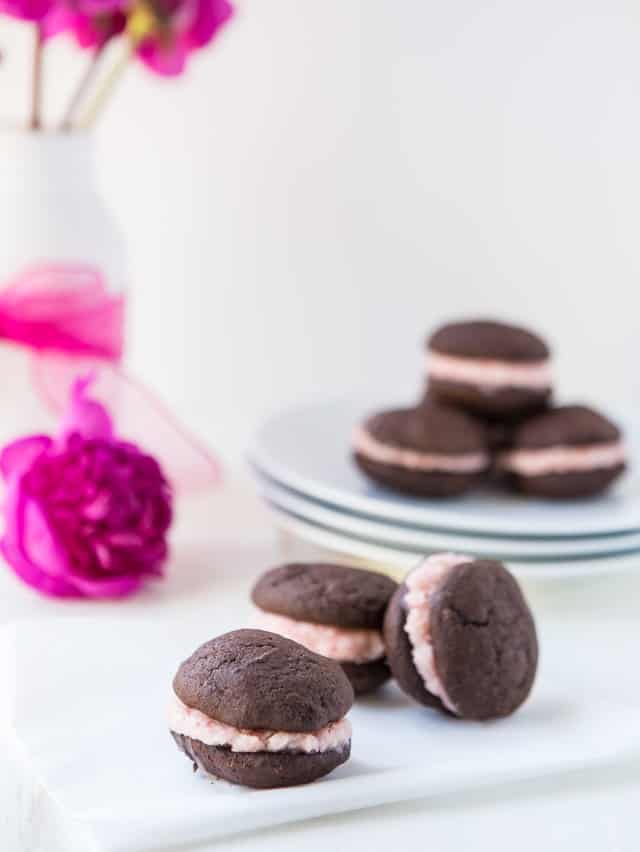 Whoopie Pie with Strawberry Cream | A Zesty Bite
Whoopie Pie with strawberry cream as the filling. These cookies are perfect for Valentine's Day.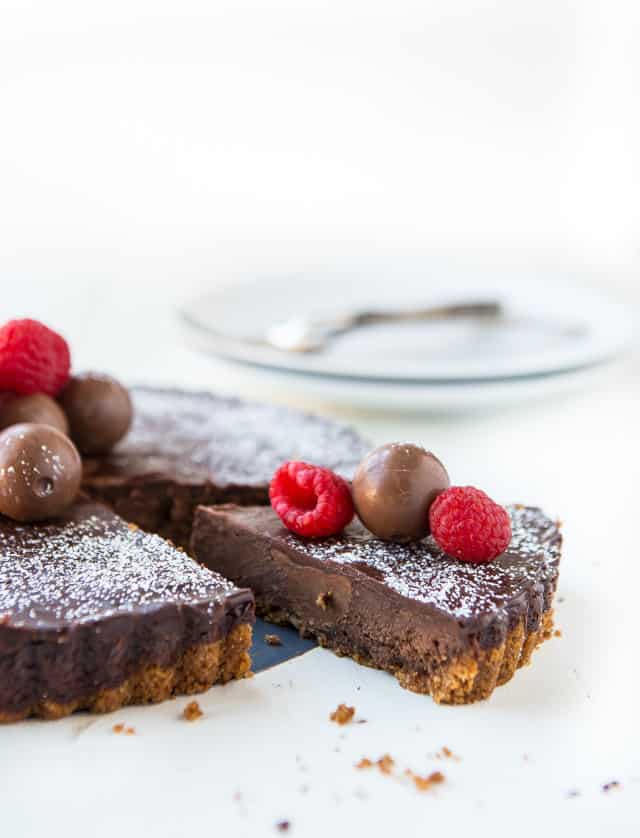 Chocolate Truffle Tart | A Zesty Bite
Chocolate Truffle Tart is the perfect afternoon treat for anyone. Celebrate Valentine's Day with this chocolate delight.

—–
Looking for more recipe ideas?  Check out my past menu plans and other recipes I've created.
Subscribe to Melanie Makes to receive my Most Popular Recipes of 2106 eBook FREE.