Looking for last minute menu ideas for the big game? These easy, make ahead recipes will have you by the big screen, not in the kitchen, come kickoff for the Super Bowl.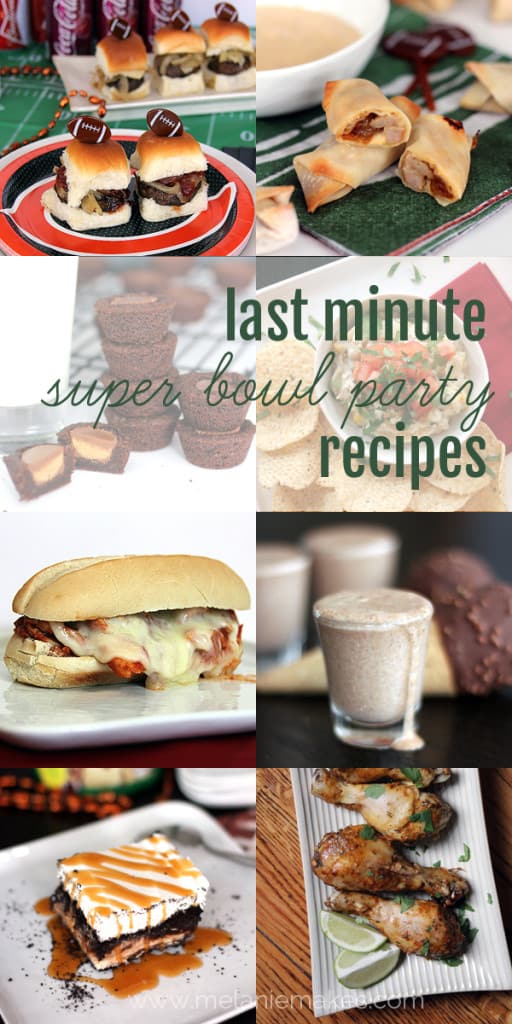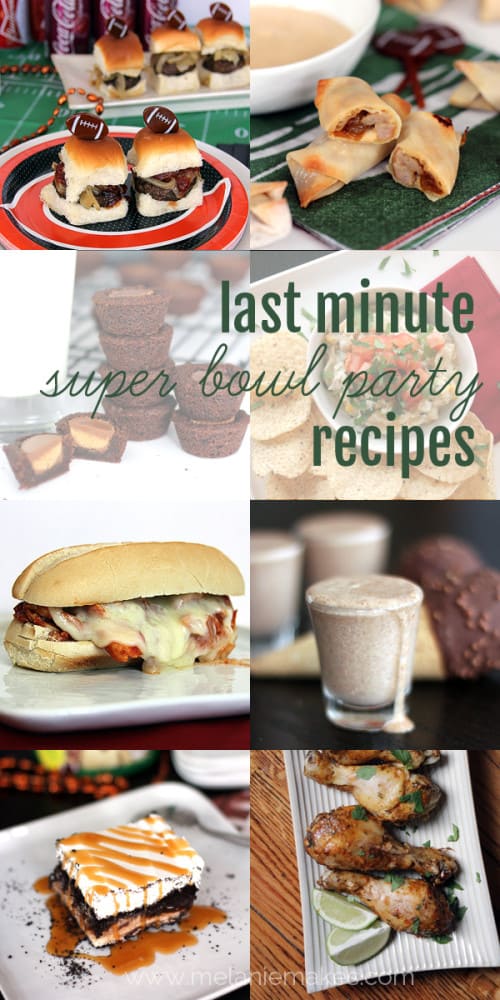 Game day is two days away – do you have your menu planned? Although the Bears won't be playing – even after I nearly froze to death watching them play on the shore of Lake Erie in December – we'll still be watching. For me to be able to enjoy the game, I need to have all prep work completed prior to kickoff. I thought I'd share a few of my game day ideas, most that you can either make ahead or take only a few minutes to prepare.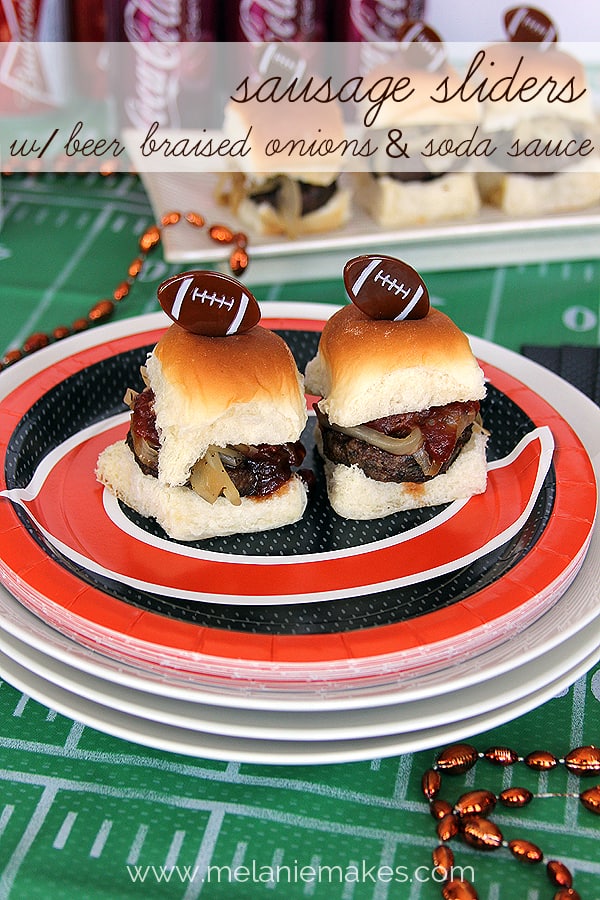 Sausage Sliders with Beer Braised Onions and Soda Sauce | Make the sliders, onions and sauce ahead of time and then assemble when you're ready. Bite size sandwiches perfect for game day.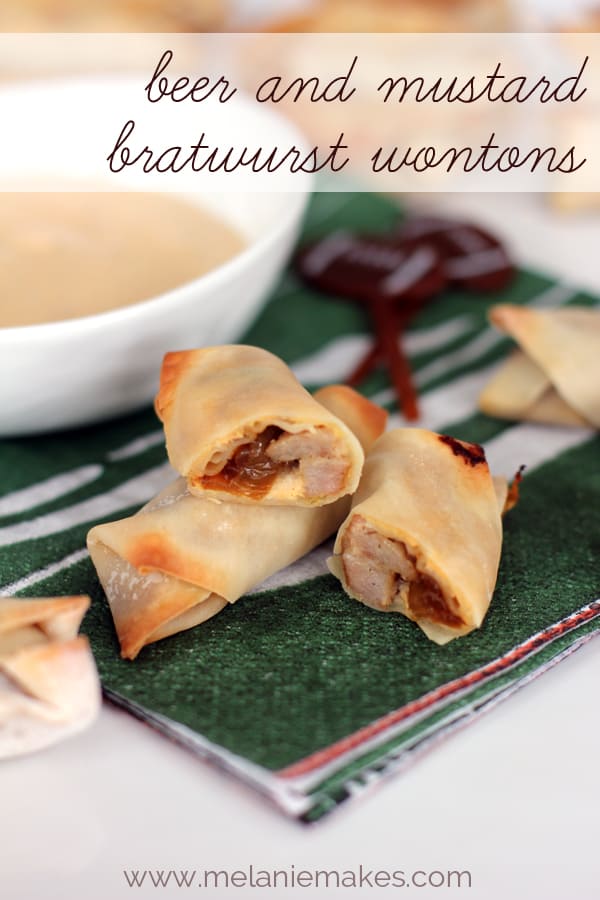 Beer and Mustard Bratwurst Wontons | All the tastes of your favorite stadium food without the mess. The caramelized onions? So good!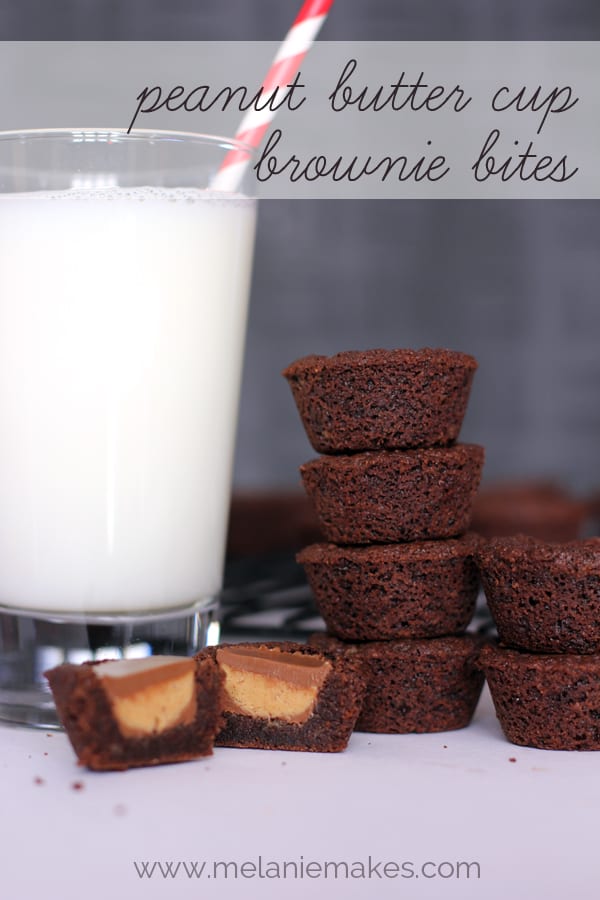 Peanut Butter Cup Brownie Bites | Put these sweet treats on a platter near the big screen and I guarantee there won't be any left by the time they're handing out the trophy.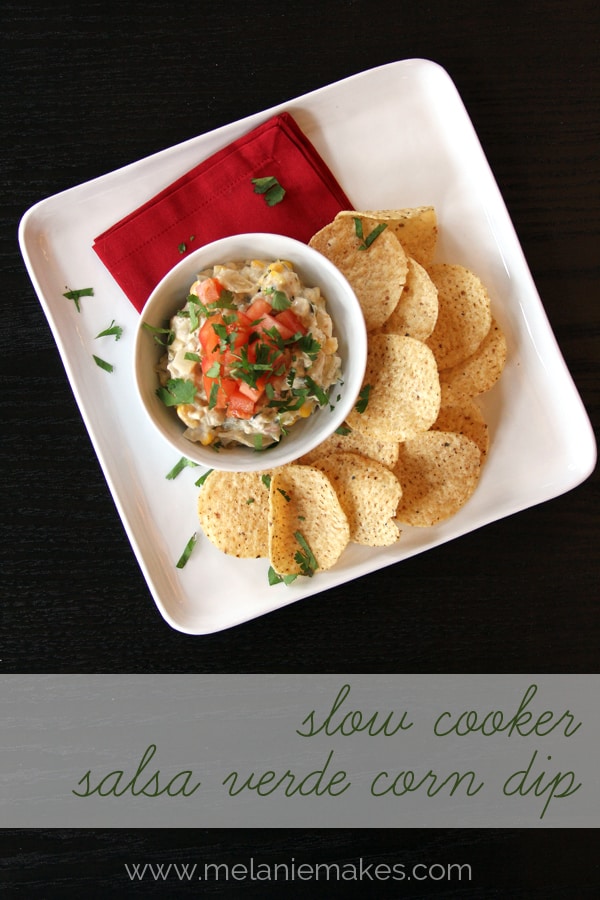 Slow Cooker Salsa Verde Corn Dip | Stir everything together in your slow cooker and when it's done, keep it on warm for guests to be able to serve themselves.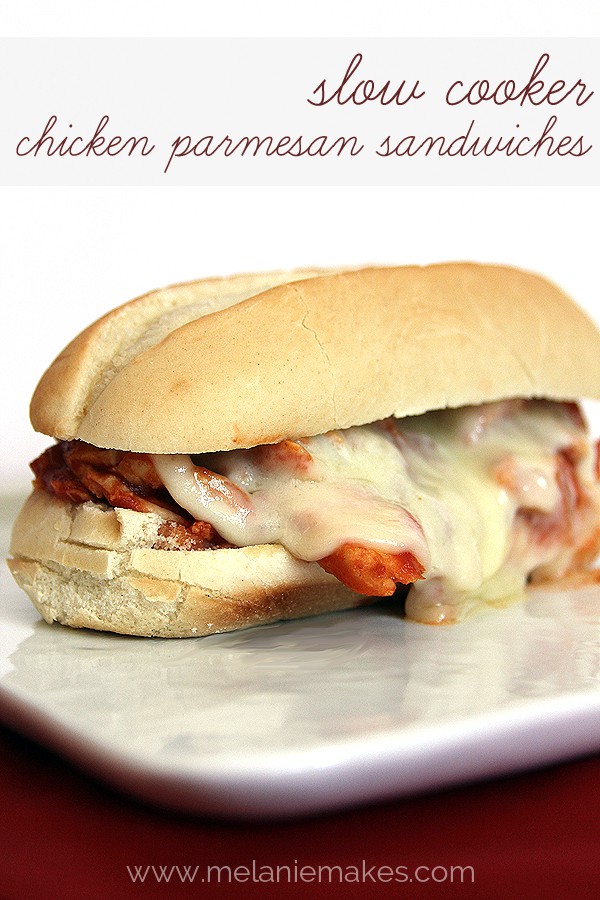 Slow Cooker Chicken Parmesan Sandwiches | Hearty sandwiches that you can prep at breakfast or even lunch to have ready when your guests arrive.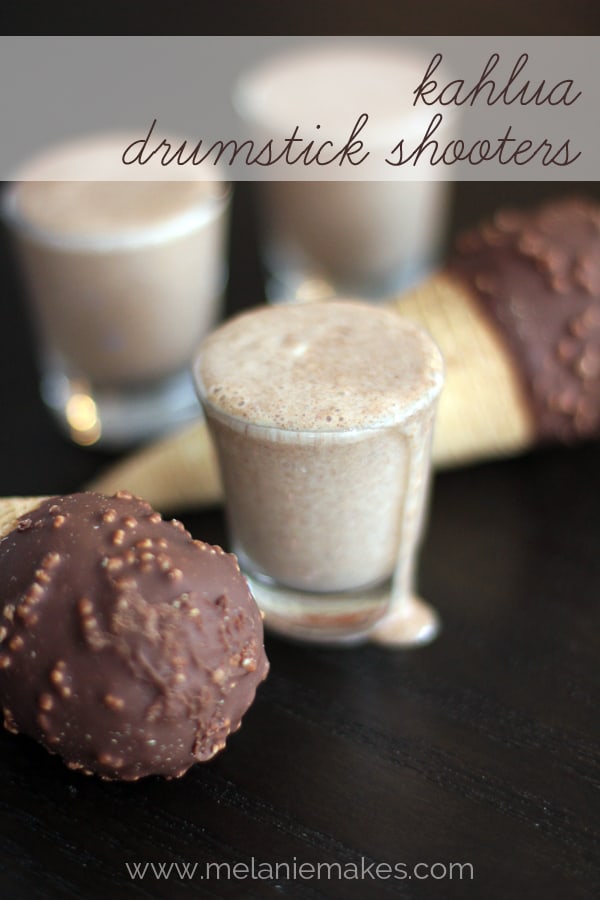 Kahlua Drumstick Shooters | These literally take just minutes to make in your blender. Love this flavor combination!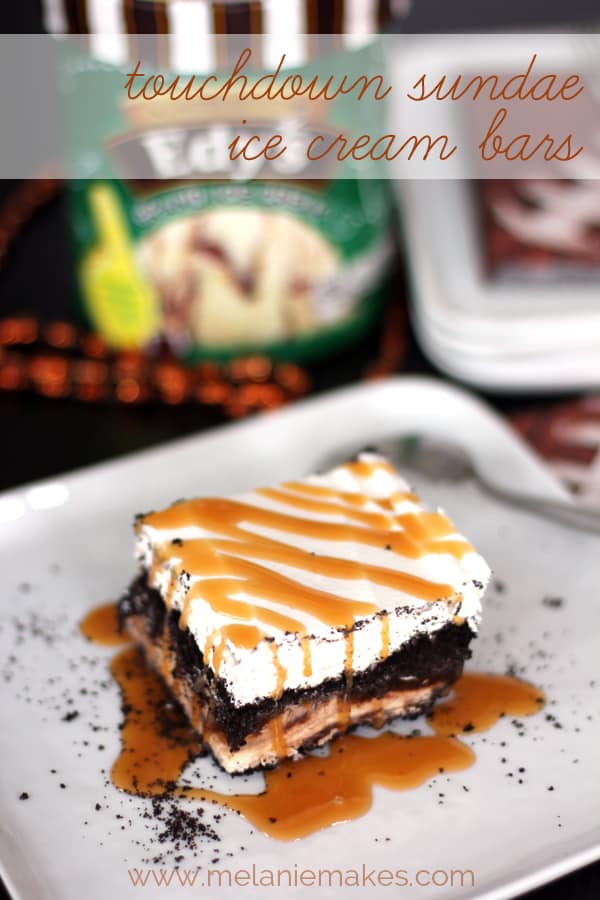 Touchdown Sundae Ice Cream Bars | How could you not serve a recipe with "touchdown" in it's name for the Super Bowl? Layers of crushed Oreos, ice cream, whipped cream, hot fudge and caramel sauce. Who cares if your team made it to the big game? This recipe is a winner!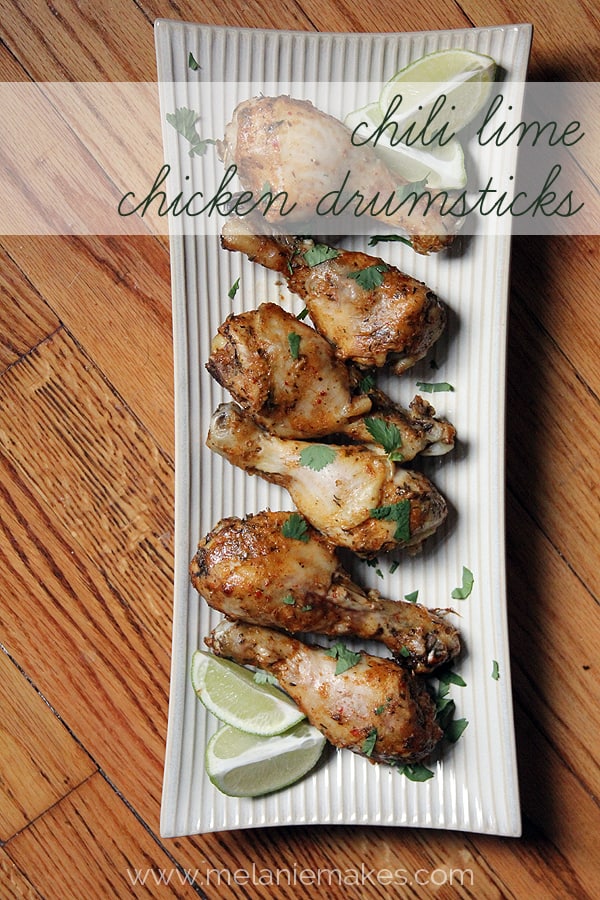 Chili Lime Chicken Drumsticks | You could also adapt this recipe for chicken wings, but when the recipe is this easy and you get more meat from a drumstick, why not go all out?
No matter who you're cheering for, enjoy the game – and more importantly! – enjoy the food!