A visual weekly family menu plan including six meals, a breakfast, side dish and two dessert ideas. Each featured recipe includes multiple photos for each dish.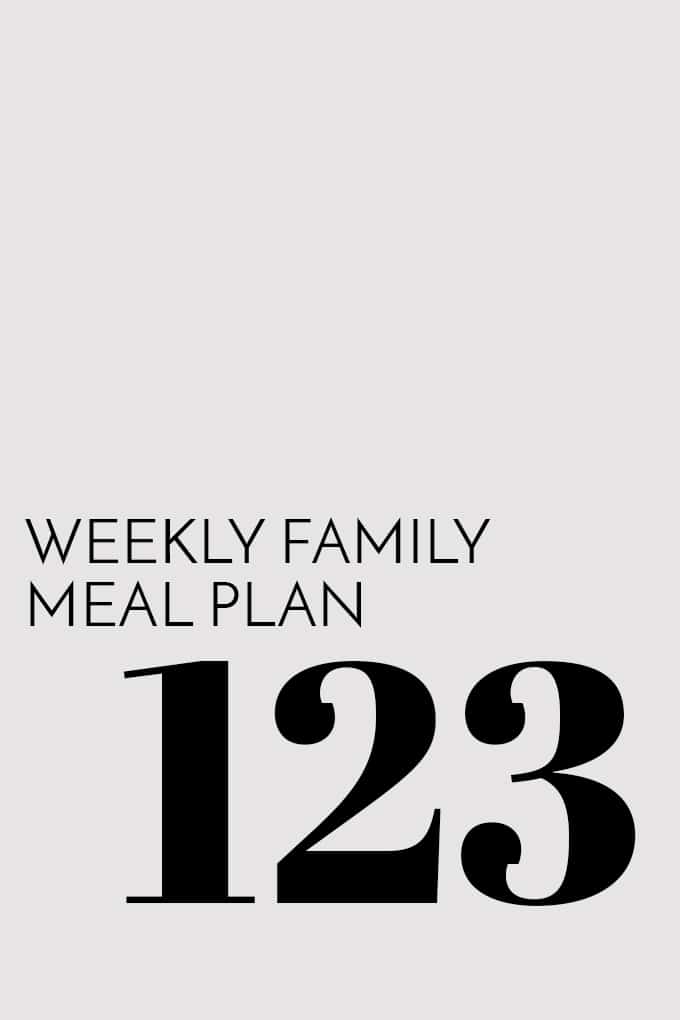 Keep in touch!  Subscribe to receive Melanie Makes recipes direct to your inbox.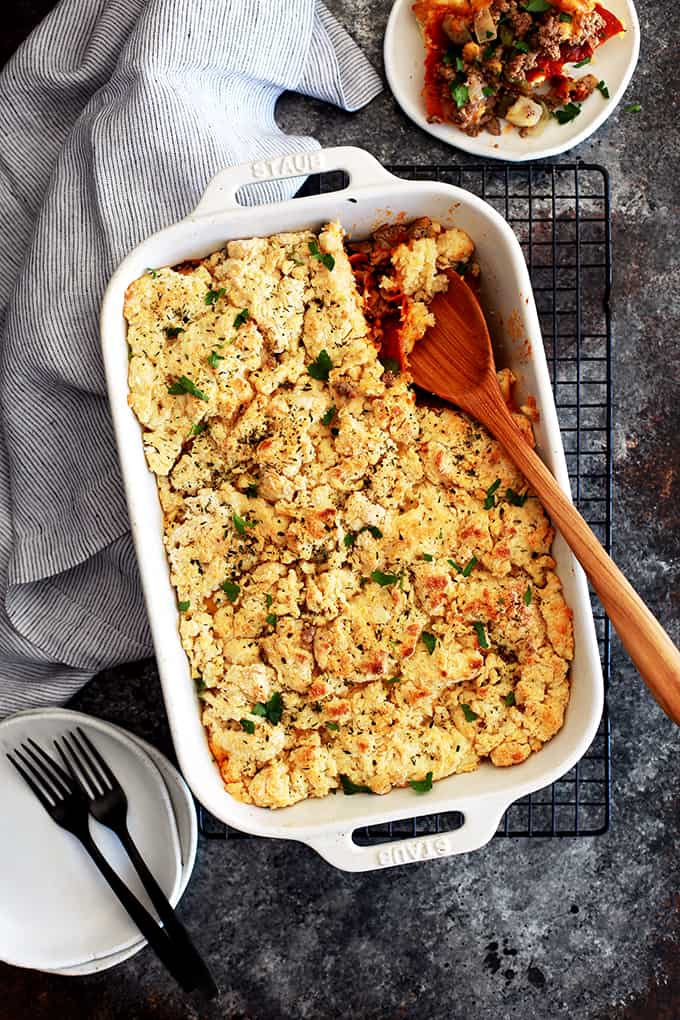 MONDAY
Upside Down Pizza Casserole | Melanie Makes
This Upside Down Pizza Casserole is a family favorite with the flavor volume turned way up!  Ground beef and Italian sausage, onions, green pepper and pepperoni are topped with pizza sauce, sharp cheddar cheese slices and a homemade biscuit mixture to create the ultimate comfort food.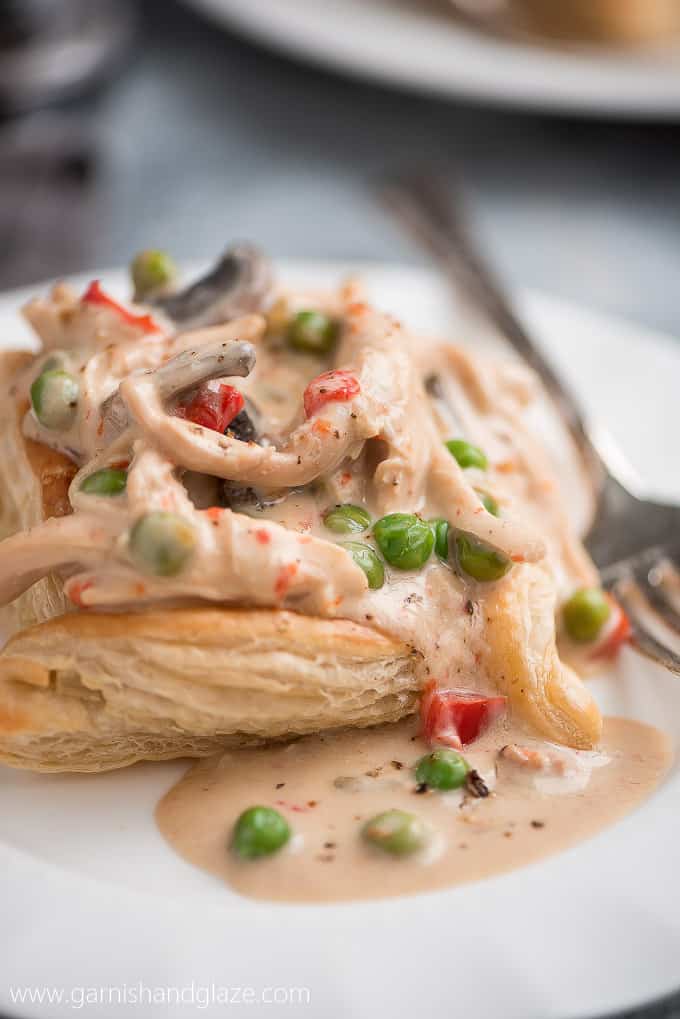 TUESDAY
Slow Cooker Chicken A La King Puff Pastry | Garnish & Glaze
Slow Cooker Chicken a la King Puff Pastry is a creamy and comforting classic dish made simple but still pretty enough to serve to dinner guest.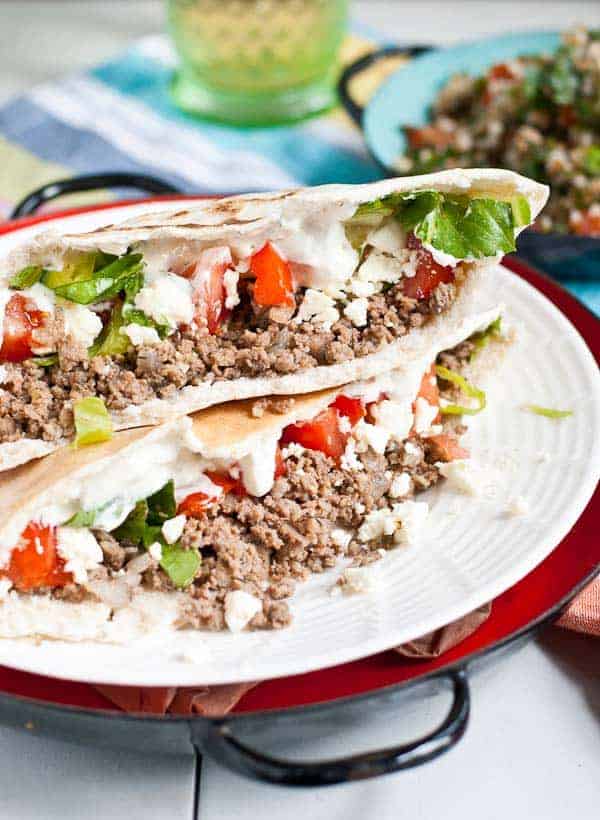 WEDNESDAY
30 Minute Ground Beef Gyros | Neighbor Food
These Ground Beef Gyros were born out of several very real needs in our life. First, the need to use beef. Second, the need for an easy weeknight meal. And third, the need for a quick version of gyros.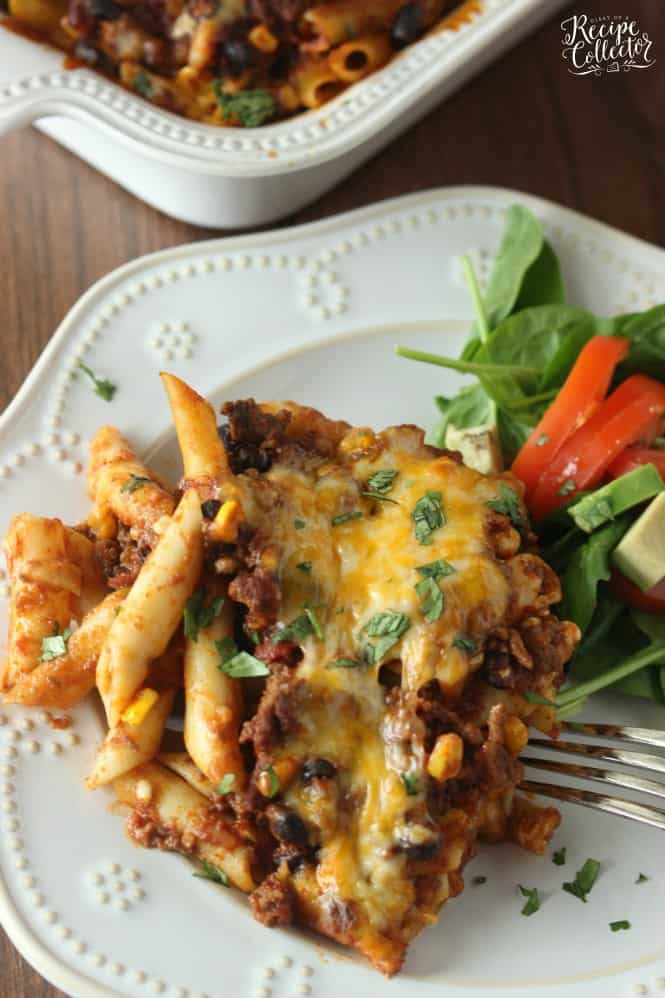 THURSDAY
Mexican Baked Ziti | Diary of a Recipe Collector
A comforting casserole filled with pasta, ground beef, cheese, Ragu sauce, black beans, and corn.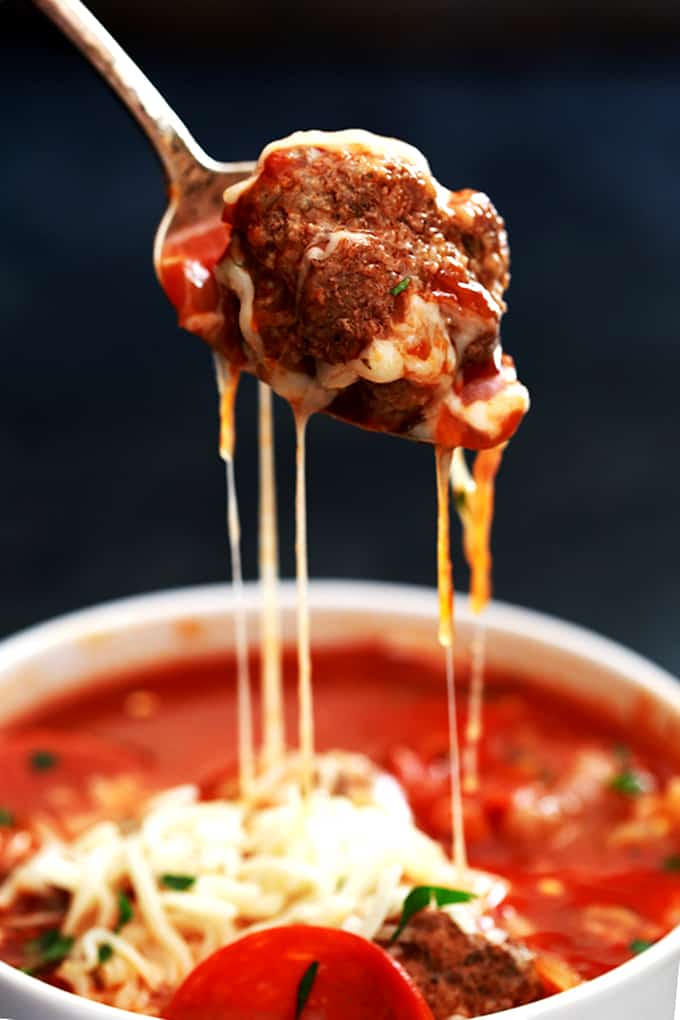 FRIDAY
Meatball Pizza Soup | Melanie Makes
Thanks to a kitchen shortcut, my Meatball Pizza Soup takes just ten minutes to prepare.  Meatballs, pepperoni, onions, green peppers and mushrooms come together to create a comforting soup that combines two of your favorite Italian dinners.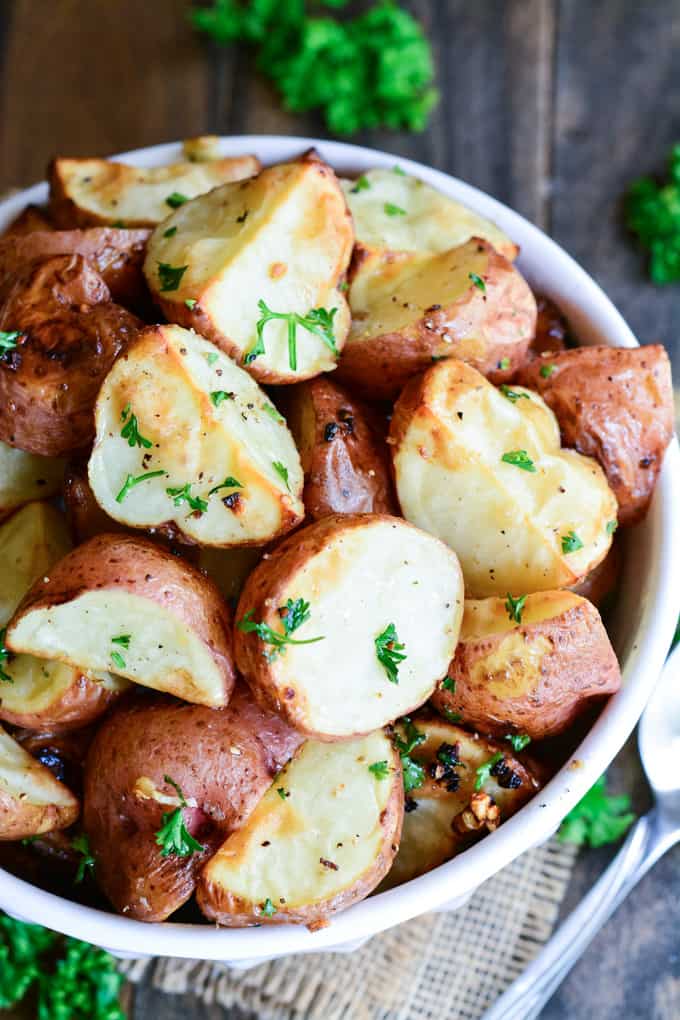 SIDE DISH
Garlic Roasted Red Potatoes | Garnish & Glaze
Gorgeous red skin, roasted glow, sparkles of fresh parsley and cracked pepper.  Oh, and they look and taste great next to a variety of entrées.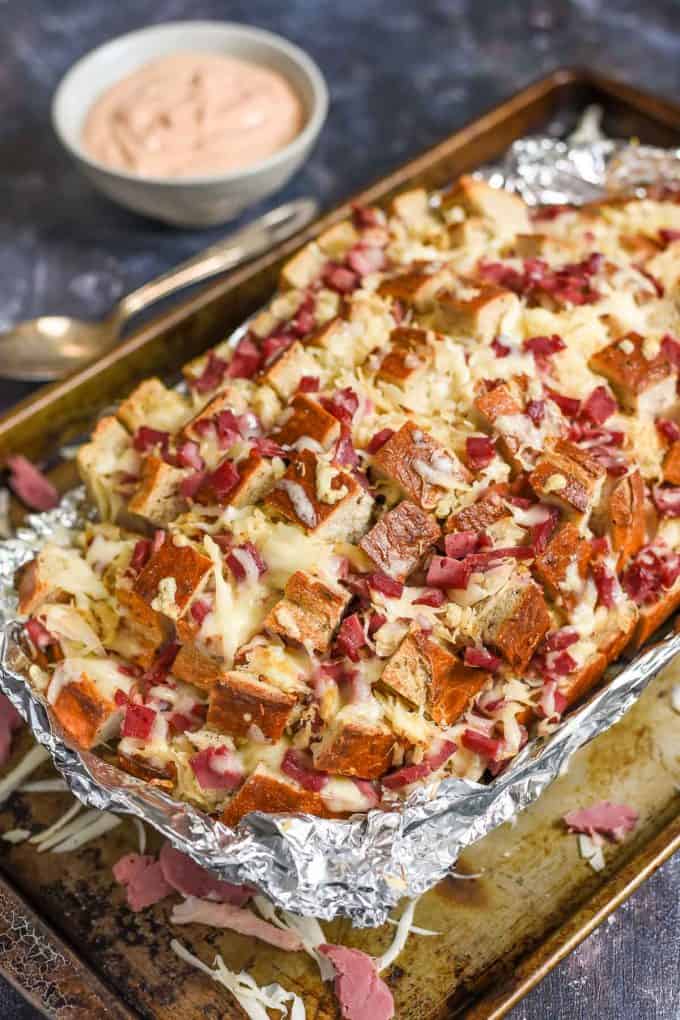 APPETIZER
Pull Apart Reuben Bread | Neighbor Food
While feeding a toddler isn't always the most rewarding job, it can lead to some pleasant surprises. One of those happy surprises involved this giant loaf of Reuben Pull Apart Bread.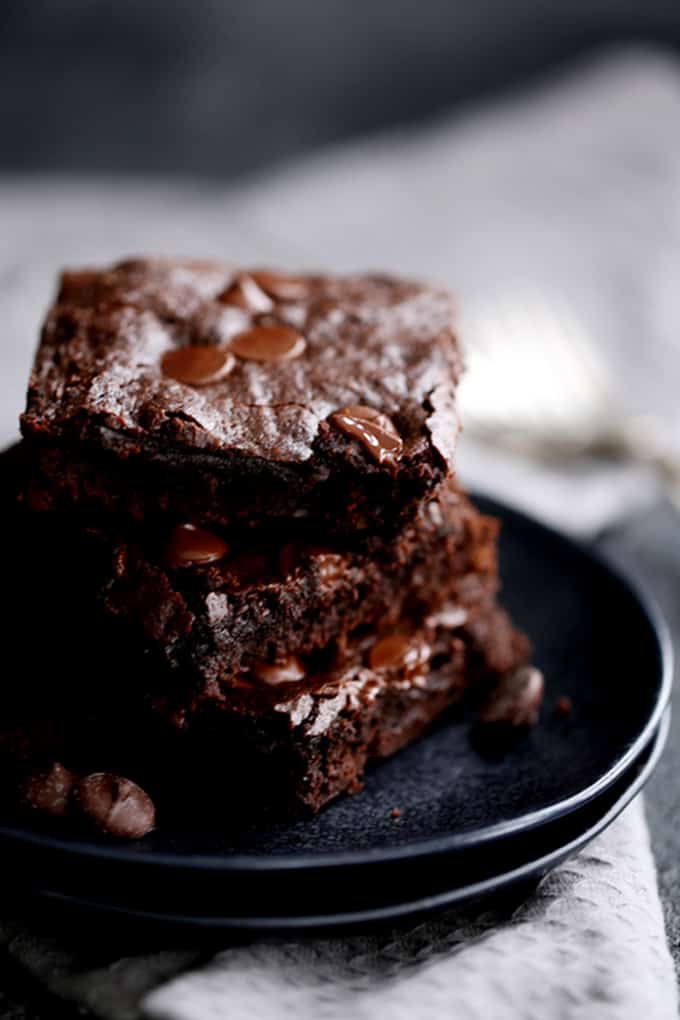 DESSERT
One Bowl Chocolate Fudge Brownies | Melanie Makes
A single bowl and just ten ingredients is all that stands in the way between you and these deliciously decadent One Bowl Chocolate Fudge Brownies.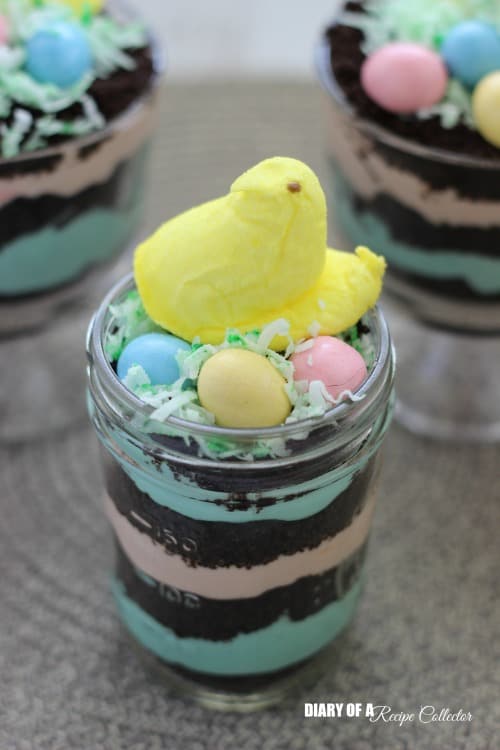 DESSERT
Easter Peeps Dirt Pudding Cups | Diary of a Recipe Collector
A fun Easter treat using the classic dirt pudding recipe makes a perfect dessert for your family this Easter.
—–
Looking for more recipe ideas?  Check out my past menu plans and other recipes I've created.
Subscribe to Melanie Makes to receive my Most Popular Recipes of 2106 eBook FREE.