A visual weekly family menu plan including six meals, a breakfast, side dish and two dessert ideas. Each featured recipe includes multiple photos for each dish.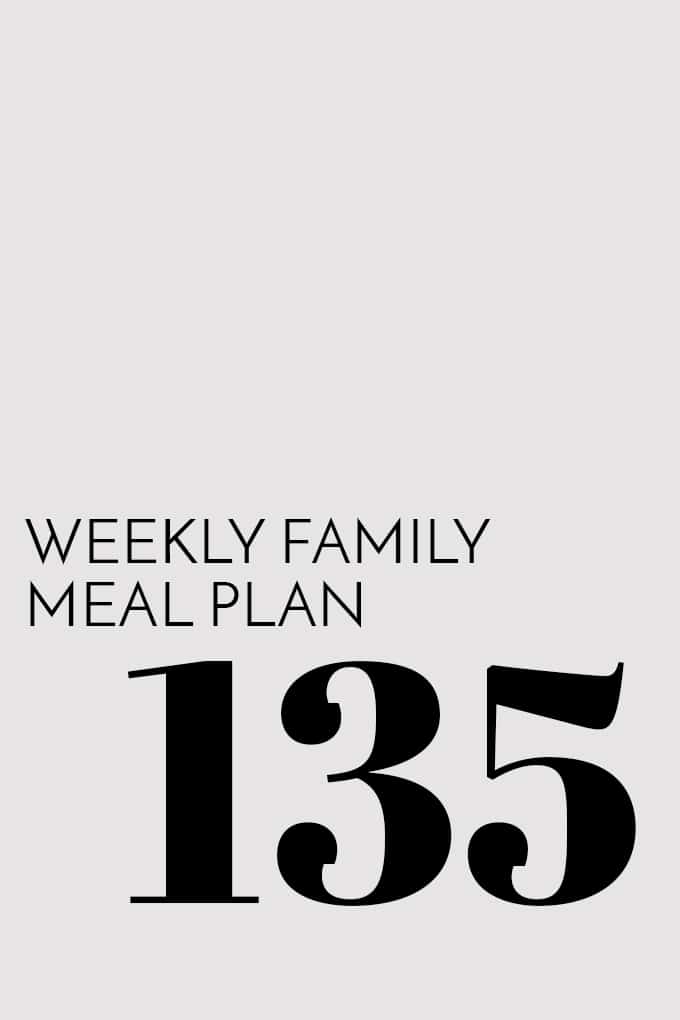 Keep in touch!  Subscribe to receive Melanie Makes recipes direct to your inbox.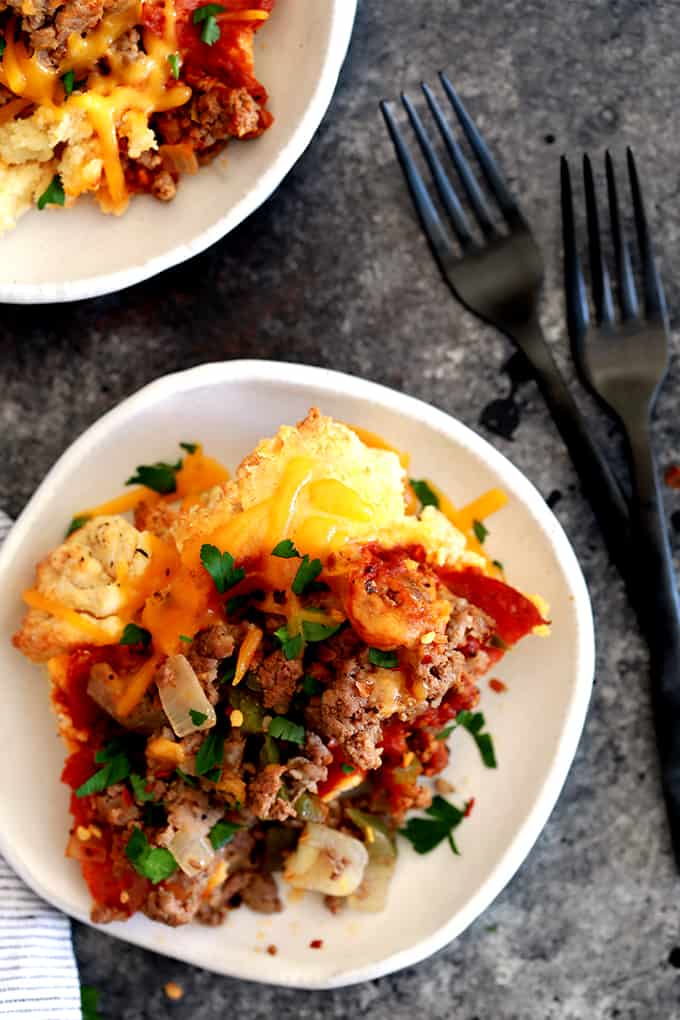 MONDAY
Upside Down Pizza Casserole | Melanie Makes
This Upside Down Pizza Casserole is a family favorite with the flavor volume turned way up!  Ground beef and Italian sausage, onions, green pepper and pepperoni are topped with pizza sauce, sharp cheddar cheese slices and a homemade biscuit mixture to create the ultimate comfort food.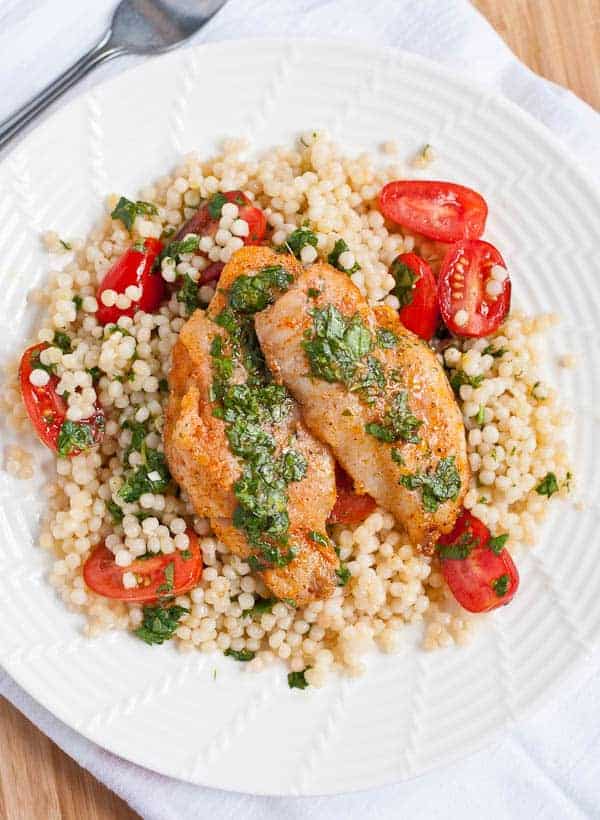 TUESDAY
White Fish and Couscous with Cilantro Lemon Sauce | Neighbor Food
You can use any mild white fish to make this simple, healthy seafood dinner served with couscous and a dreamy cilantro lemon sauce.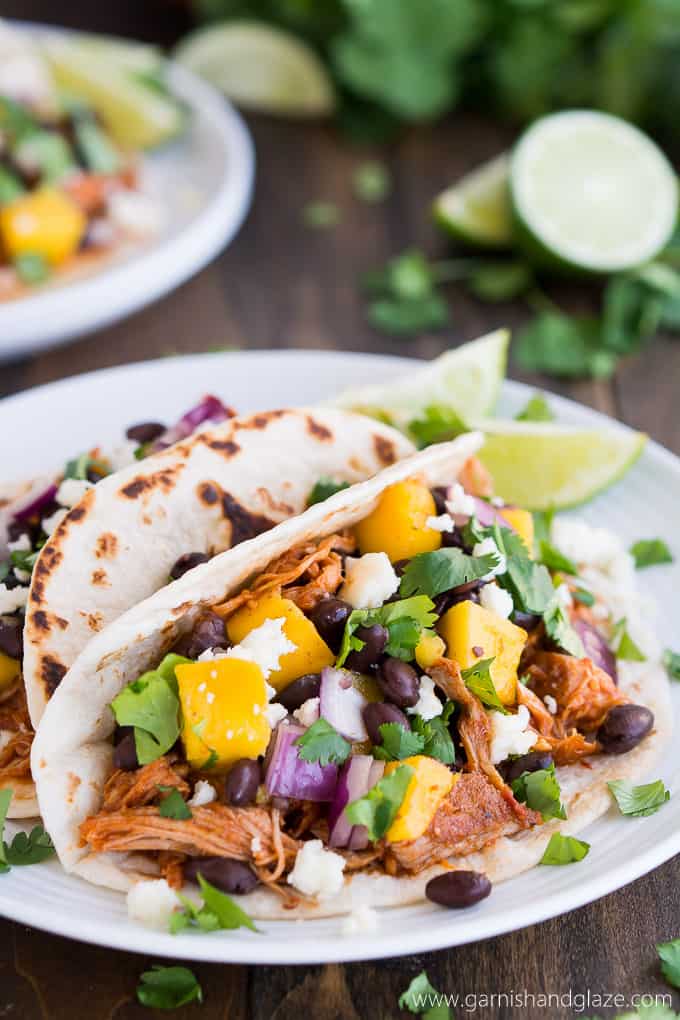 WEDNESDAY
Chipotle Pork Tacos | Garnish & Glaze
Easy slow-cooker Chipotle Pork Tacos with mango salsa on top are the perfect summer blend of sweet and spicy!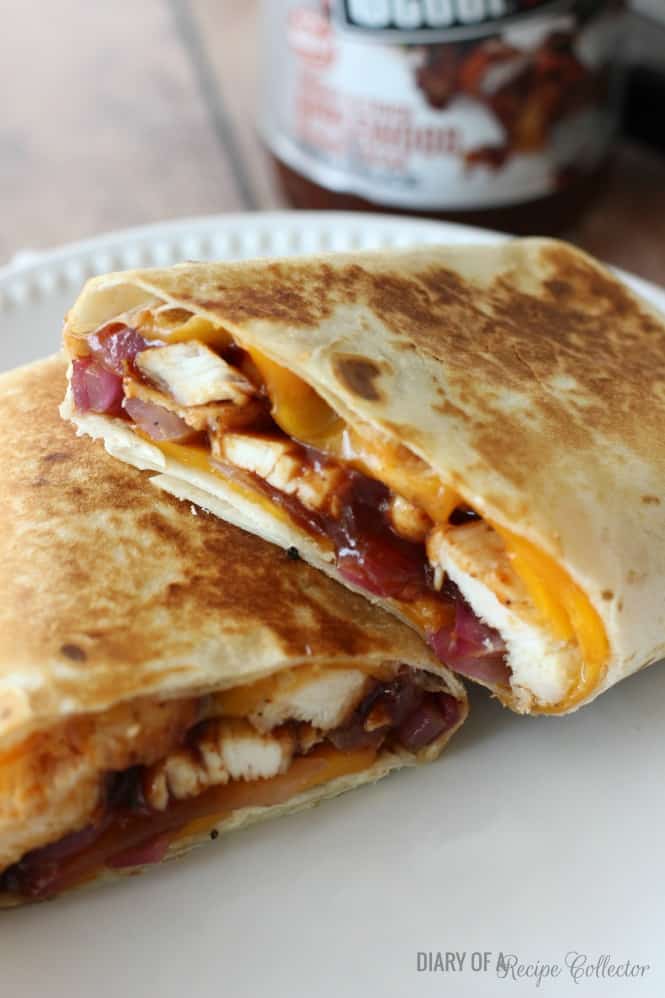 THURSDAY
Hot Pressed BBQ Chicken Wrap | Diary of a Recipe Collector
Sliced grilled chicken, applewood brown sugar barbecue sauce, red onion, and melted cheddar all wrapped up  in a tortilla and grilled makes for a quick and easy dinner!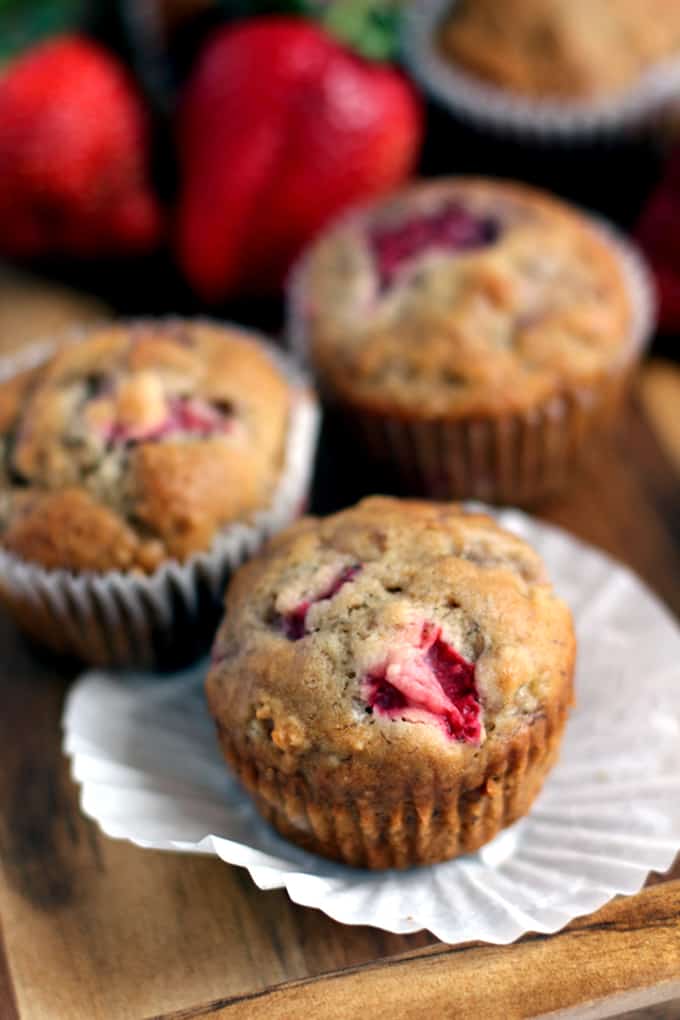 BREAKFAST
Strawberry Banana Muffins | Melanie Makes
There's nothing better than one of these Strawberry Banana Muffins to begin your day.  A moist and fluffy banana muffin is bedazzled with large pieces of diced strawberries to create a muffin that truly screams spring.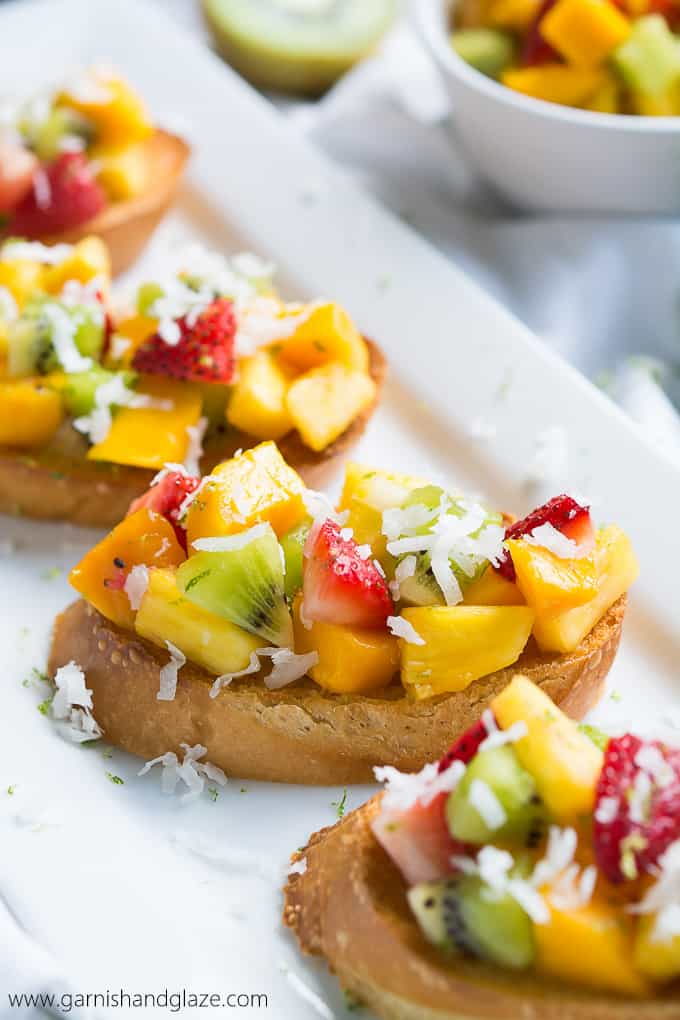 APPETIZER
Tropical Bruschetta | Garnish & Glaze
Tropical Bruschetta is a yummy sweet twist on the classic bruschetta.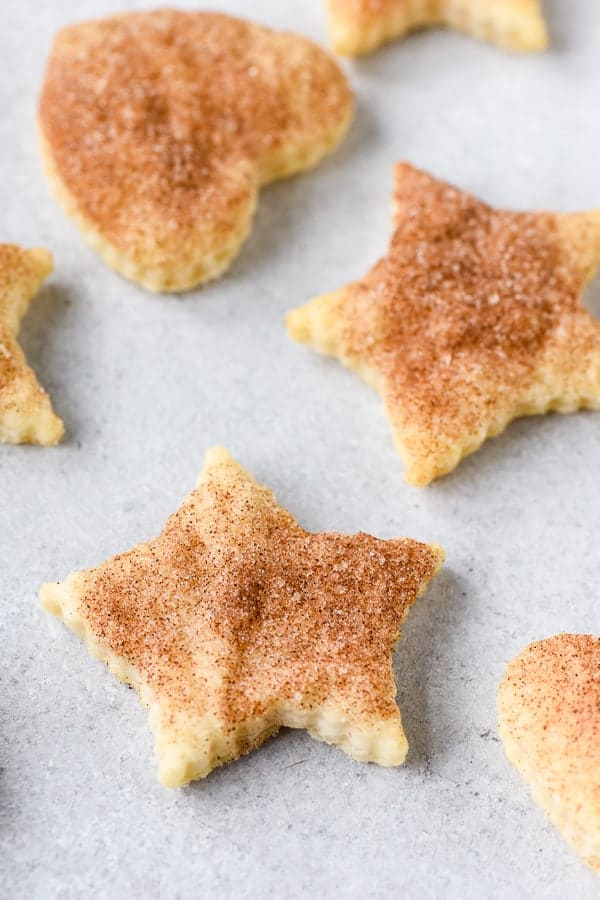 DESSERT
Easy Pie Crust Cookies | Neighbor Food
The good news is you made pie! The great news is, now you also get to make Pie Crust Cookies! Find out how to use leftover pie crust to make easy cut out cookies for any occasion.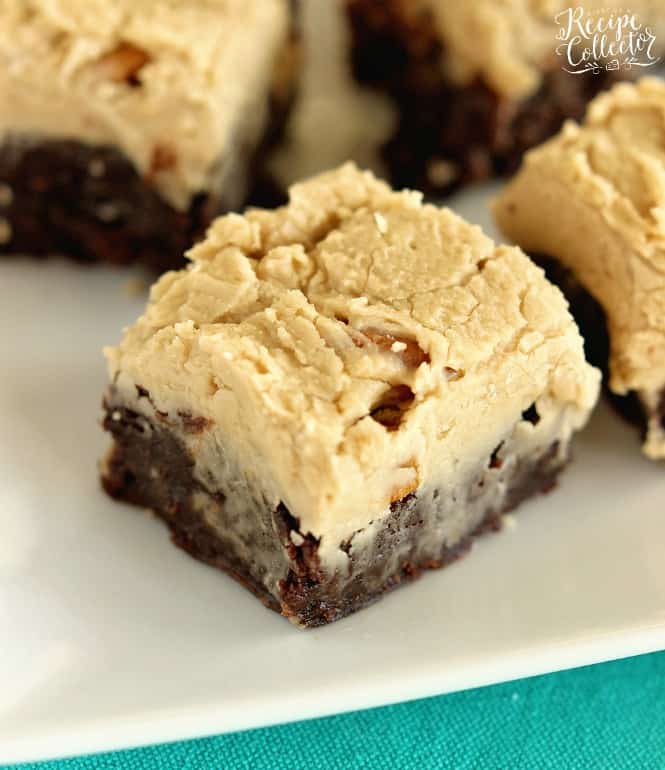 DESSERT
Praline Brownies | Diary of a Recipe Collector
Decadent fudge brownies topped with a perfect praline icing!
—–
Looking for more recipe ideas?  Check out my past menu plans and other recipes I've created.
Subscribe to Melanie Makes to receive my Most Popular Recipes of 2016 eBook FREE.