A visual weekly family menu plan including five meals, a drink, side dish, breakfast, and two desserts. Each featured recipe includes multiple photos.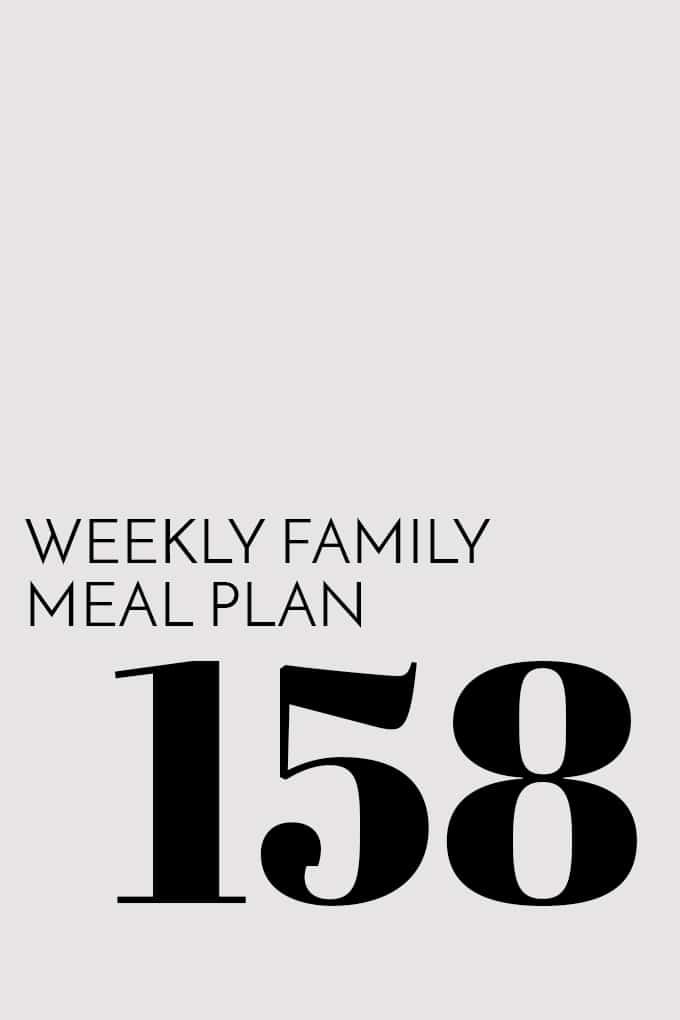 Keep in touch! Subscribe to receive Melanie Makes recipes directly to your inbox.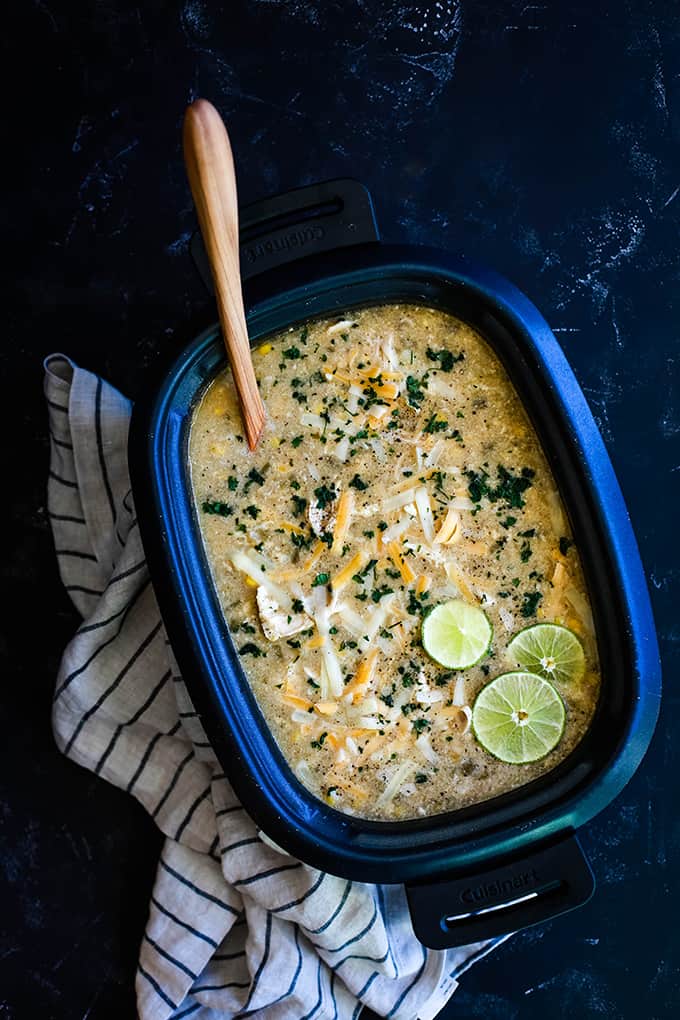 MONDAY
Slow Cooker Coconut Lime White Chicken Chili | Melanie Makes
This crazy easy and super flavorful Slow Cooker Coconut Lime White Chicken Chili is a comforting bowl perfect for any day of the week.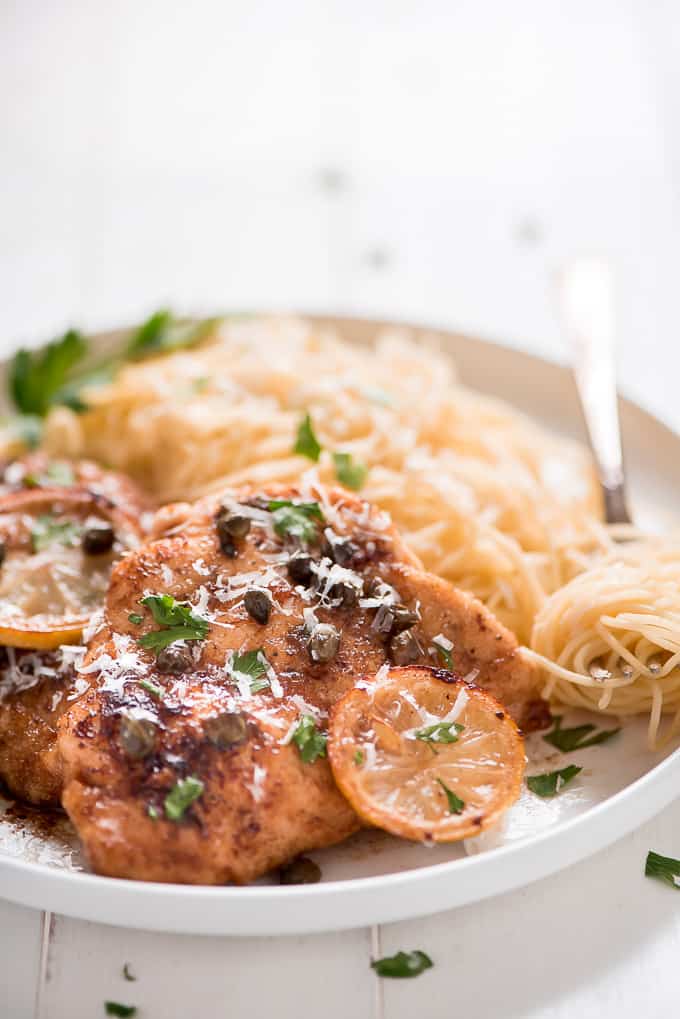 TUESDAY
Lemon Chicken Piccatta | Garnish & Glaze
Lemon Chicken Piccata is a simple and easy 20-minute meal. The light buttery lemon sauce and tangy capers makes this delicate and sophisticated dish perfect for serving to your summer dinner guests.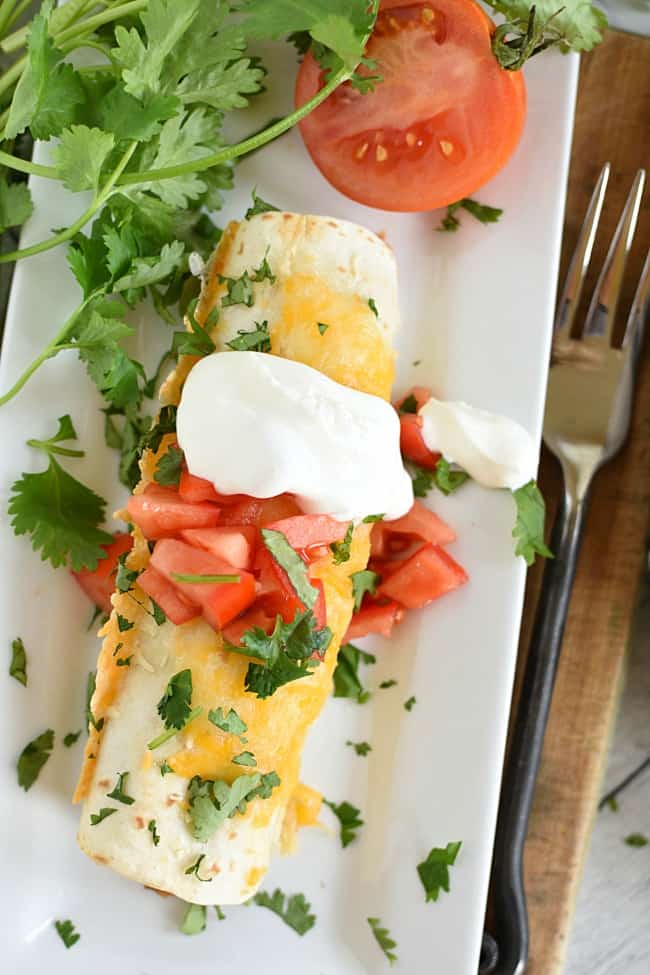 WEDNESDAY
Quick Shredded Beef Burritos | Little Dairy on the Prairie
Quick Shredded Beef Burritos are one of the easiest weeknight meals in the world! There are so many options with this recipe which makes it perfect for any busy night!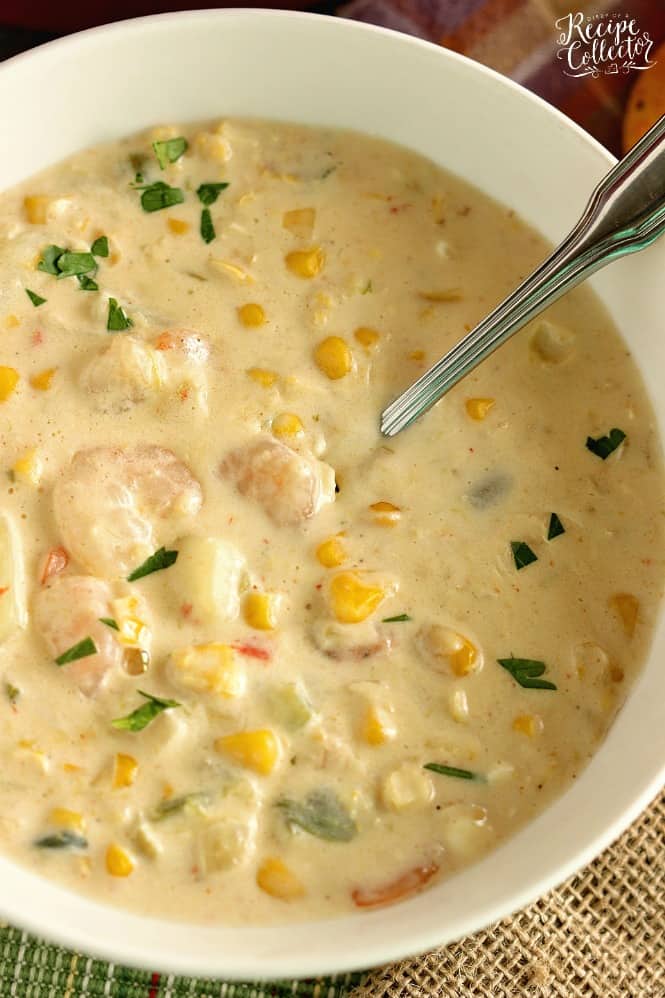 THURSDAY
Creamy Shrimp and Corn Soup | Diary of a Recipe Collector
A creamy Cajun-flavored soup filled with shrimp, corn, and potatoes and ready in about 30 minutes. It's a great soup for company too!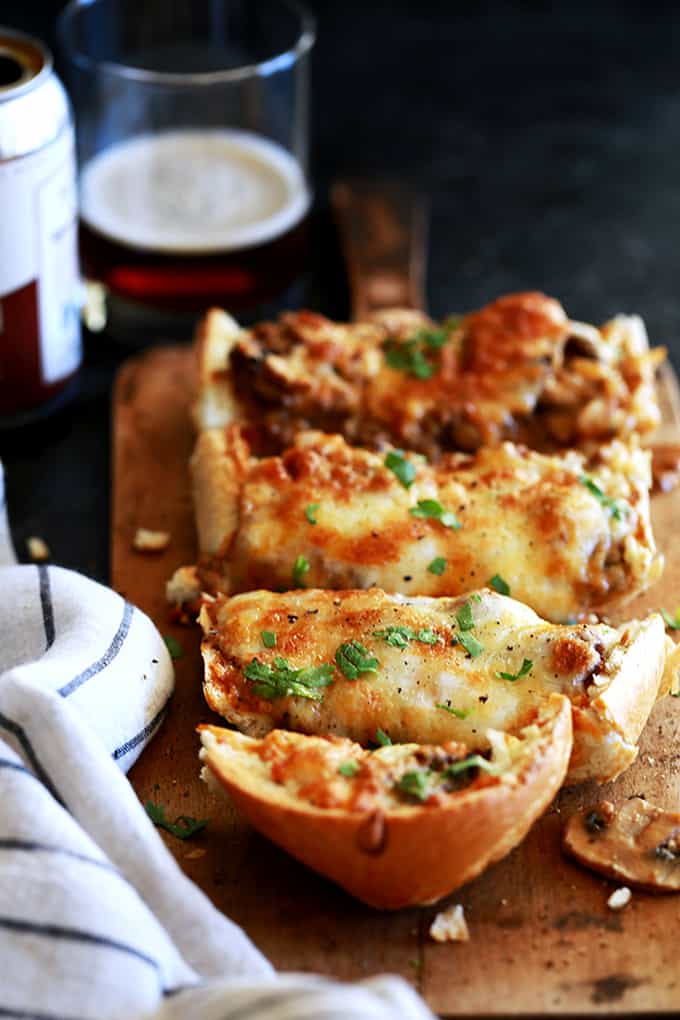 FRIDAY
Beef Stroganoff French Bread Toasts | Melanie Makes
These Beef Stroganoff French Bread Toasts are perfect as a hearty appetizer for holiday get togethers or gameday or even as a family pleasing main dish. Crispy, crunchy French bread halves are loaded with a homemade beef stroganoff mixture that's then piled high with a mountain of melty, bubbly cheese.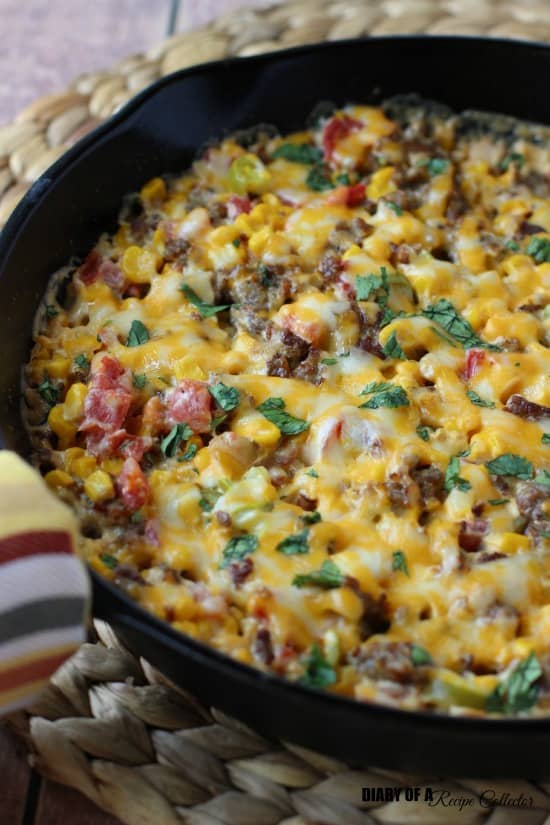 APPETIZER
Baked Corn and Sausage Dip | Diary of a Recipe Collector
Baked Corn & Sausage Dip is an easy and hearty dip filled with breakfast sausage, corn, Rotel, and cream cheese. It's perfect for snacking no matter the occasion!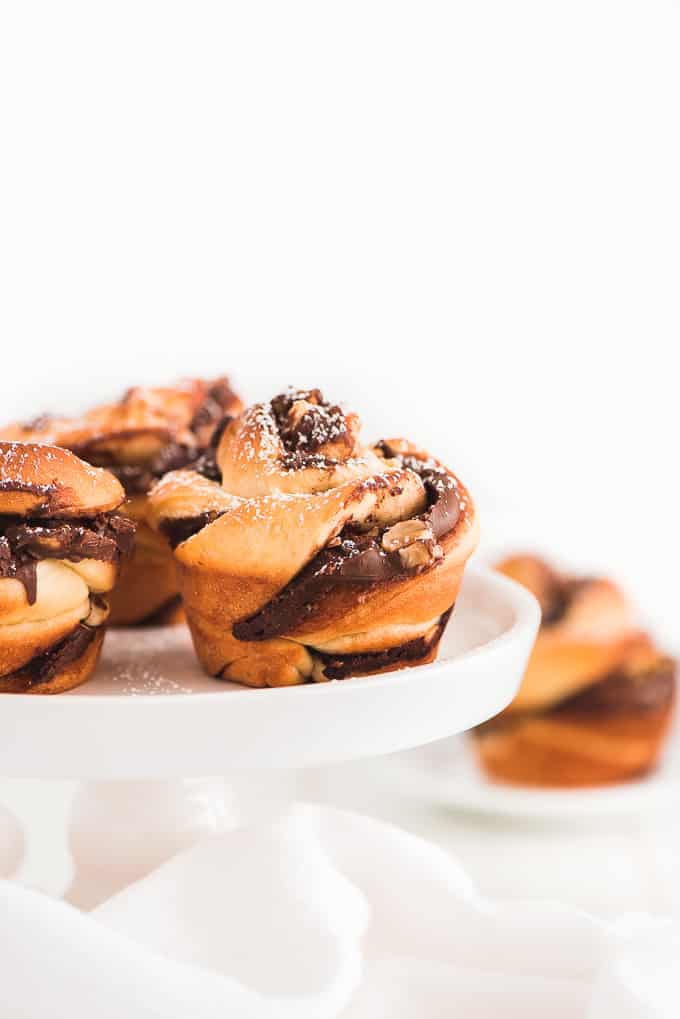 BREAKFAST
Nutella Twists | Garnish & Glaze
Chocolate Hazelnut Nutella Twists are a delicious Nutella packed breakfast treat that looks and tastes like it came straight from your local bakery.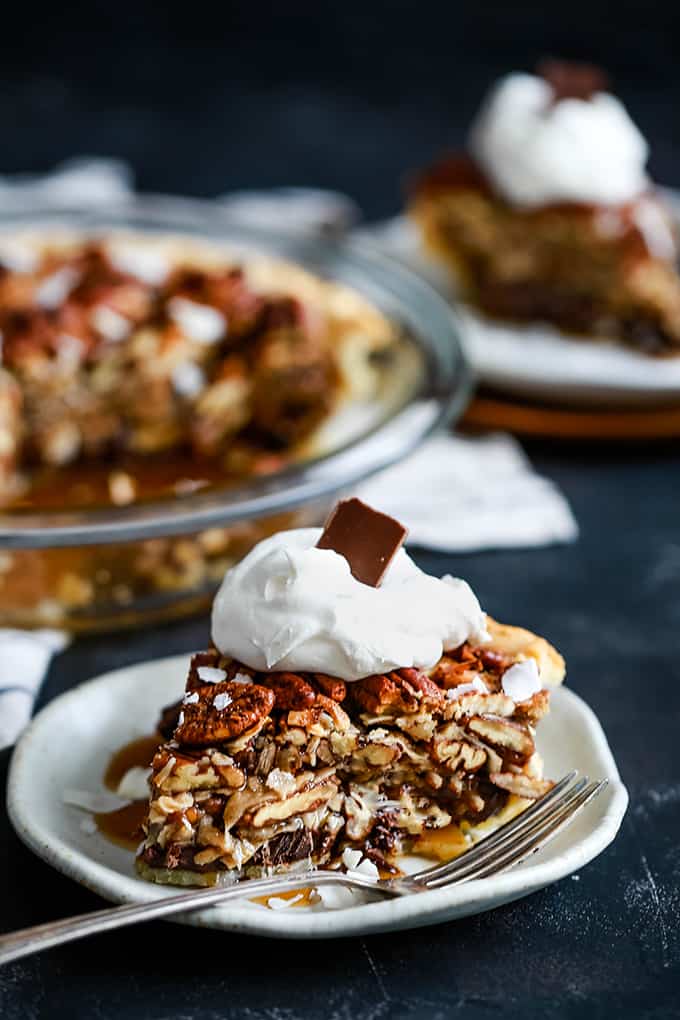 DESSERT
German Chocolate Pecan Pie | Melanie Makes
This German Chocolate Pecan Pie is a memorable holiday treat. Chocolate, pecans and coconut meld together in a pie crust to form a simply decadent dessert.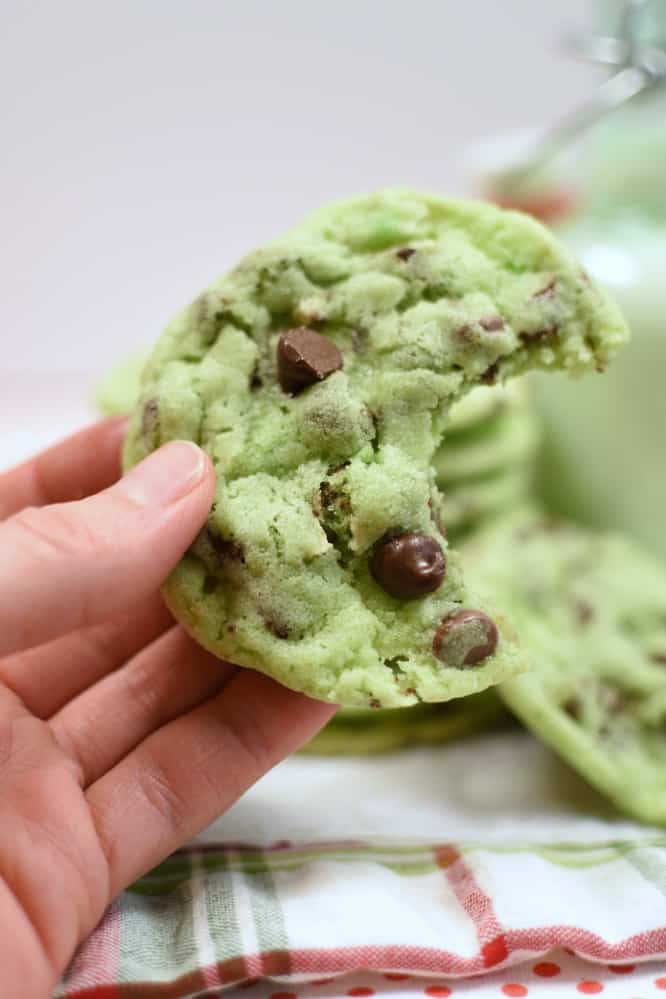 DESSERT
Mint Chip Sugar Cookies | Little Dairy on the Prairie
Mint Chip Sugar Cookies are always a holiday favorite! And what would the holidays be without mint "everything"? These cookies are "melt in your mouth soft" and have the perfect amount of minty goodness!
—–
Looking for more recipe ideas? Check out my past menu plans and other recipes I've created.
Subscribe to Melanie Makes to receive my Most Popular Recipes of 2017 eBook FREE.