A visual weekly family menu plan including five meals, a drink, side dish, breakfast, and two desserts. Each featured recipe includes multiple photos.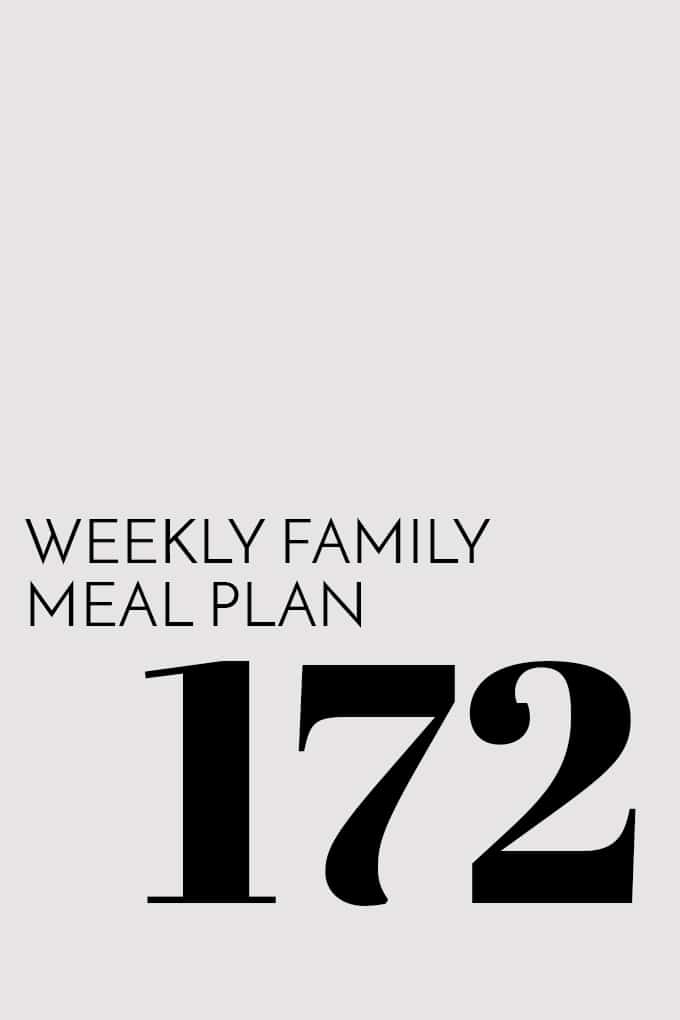 Keep in touch! Subscribe to receive Melanie Makes recipes directly to your inbox.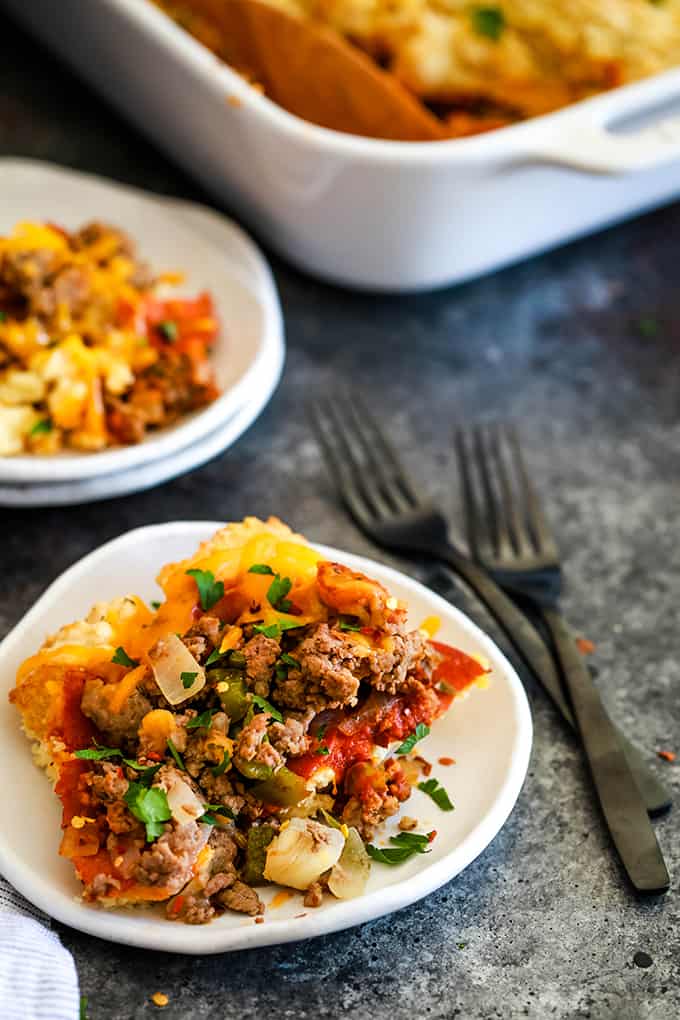 MONDAY
Upside Down Pizza Casserole | Melanie Makes
This Upside Down Pizza Casserole is a family favorite with the flavor volume turned way up! Haven't you heard? Crust on top is way more fun!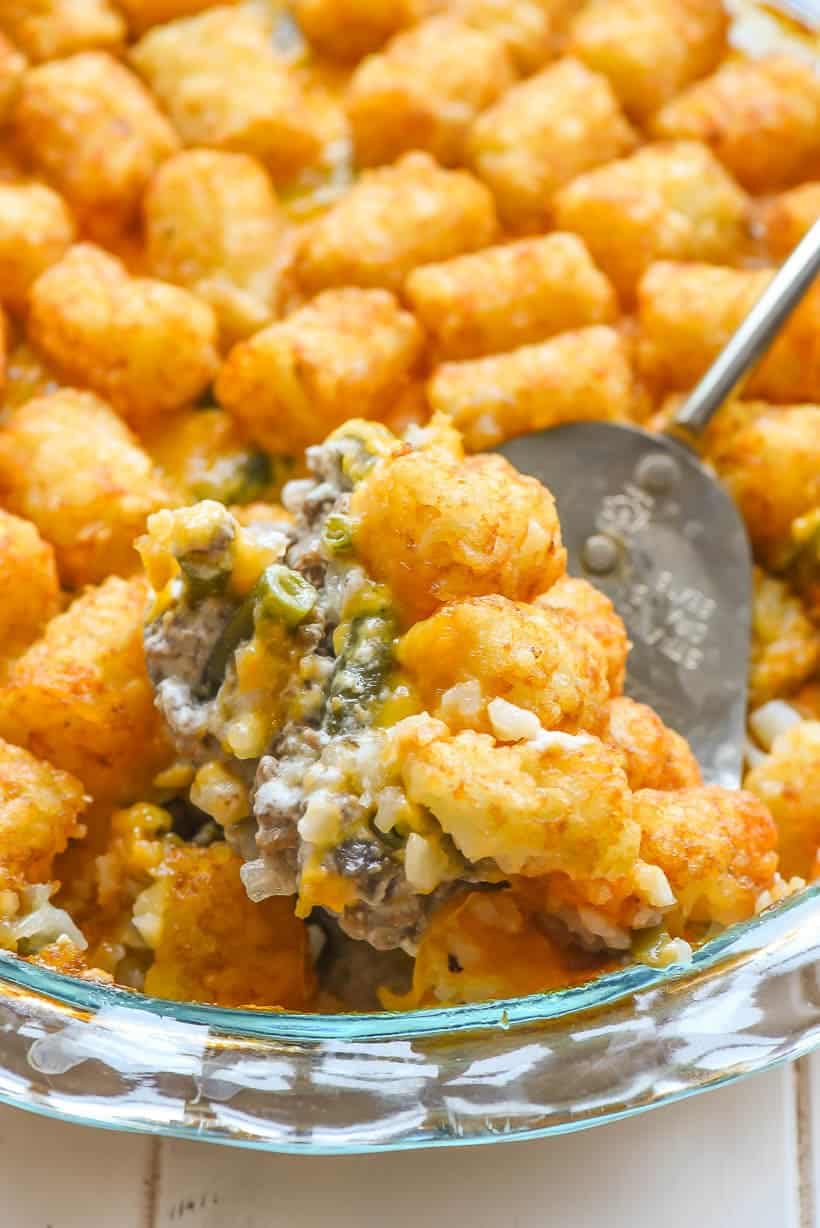 Green Bean Tater Tot Casserole layers creamy ground beef with green beans, cheese, and tater tots for an easy family friendly dinner!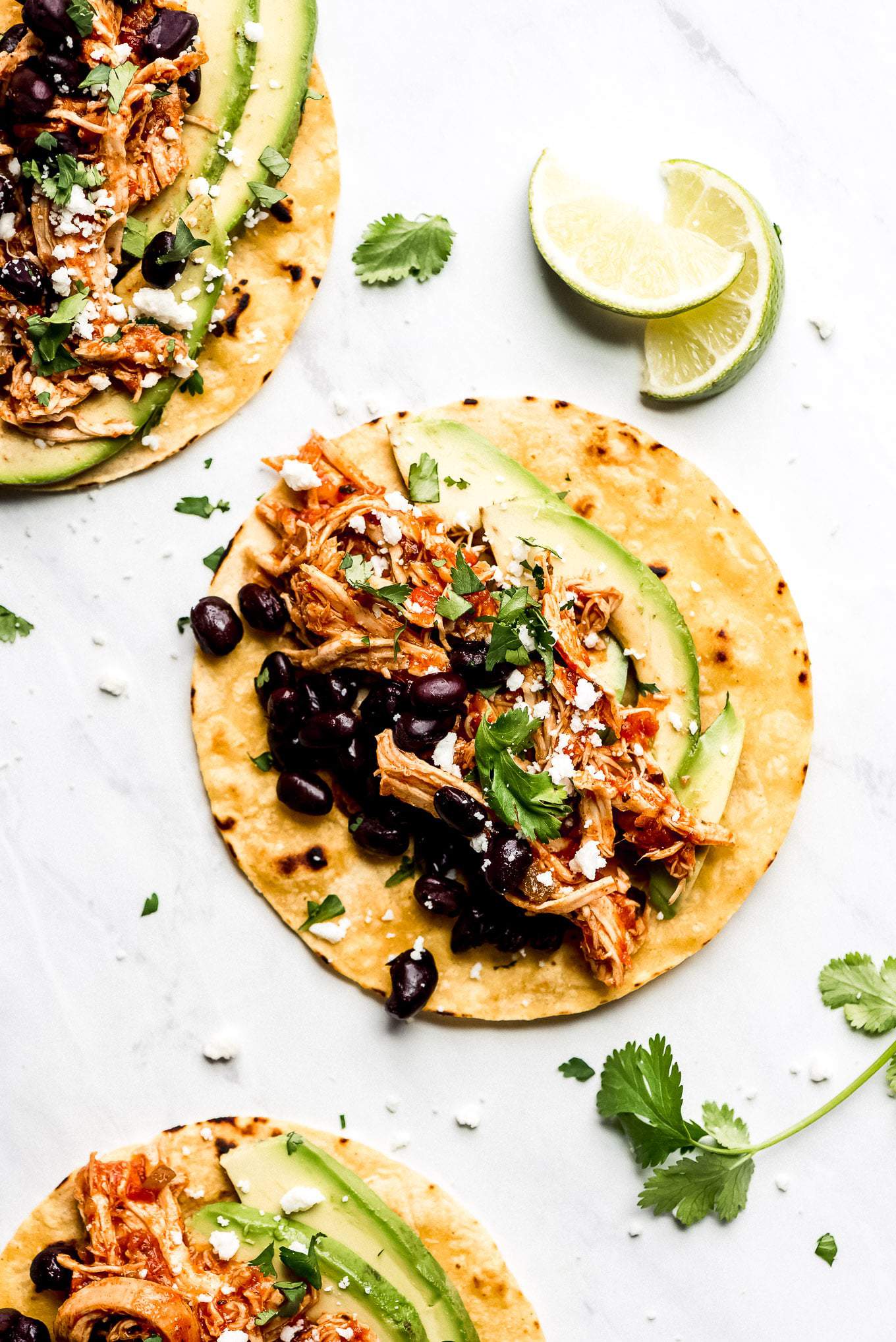 WEDNESDAY
3-Ingredient Salsa Chicken Tacos | Garnish & Glaze
Salsa Chicken Tacos are such an easy dinner to throw together for Cinco de Mayo or Taco Tuesday! Just toss three ingredients into the slow cooker or pressure cooker for some amazing flavor packed, tender, juicy chicken to fill your tacos with.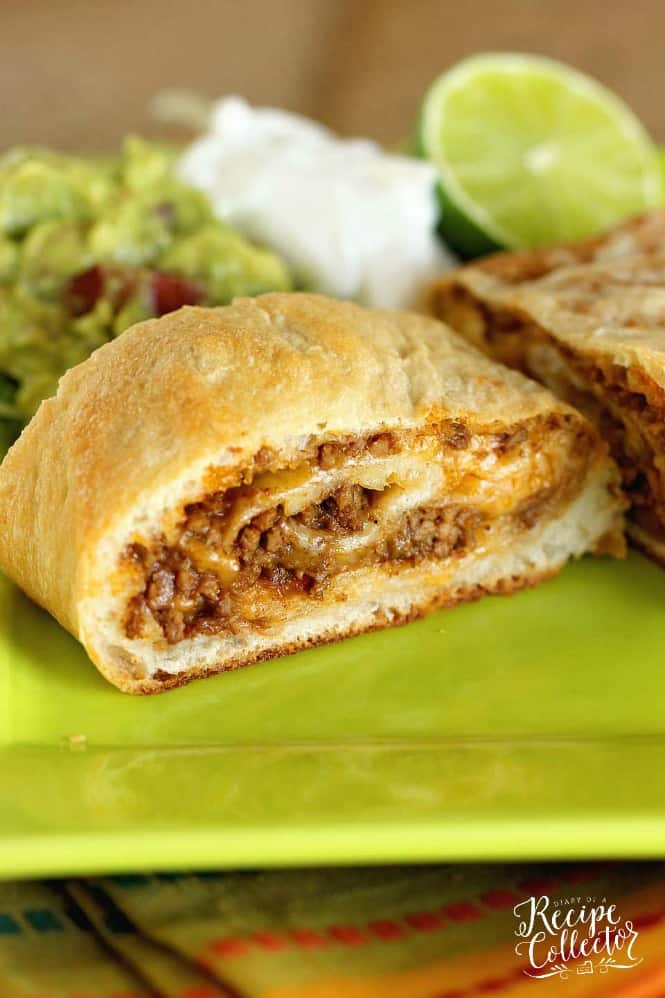 THURSDAY
Taco Calzones | Diary of a Recipe Collector
A quick and easy weeknight dinner idea using refrigerated pizza dough, taco ground beef filling, and cheese! It's a super kid-friendly meal idea!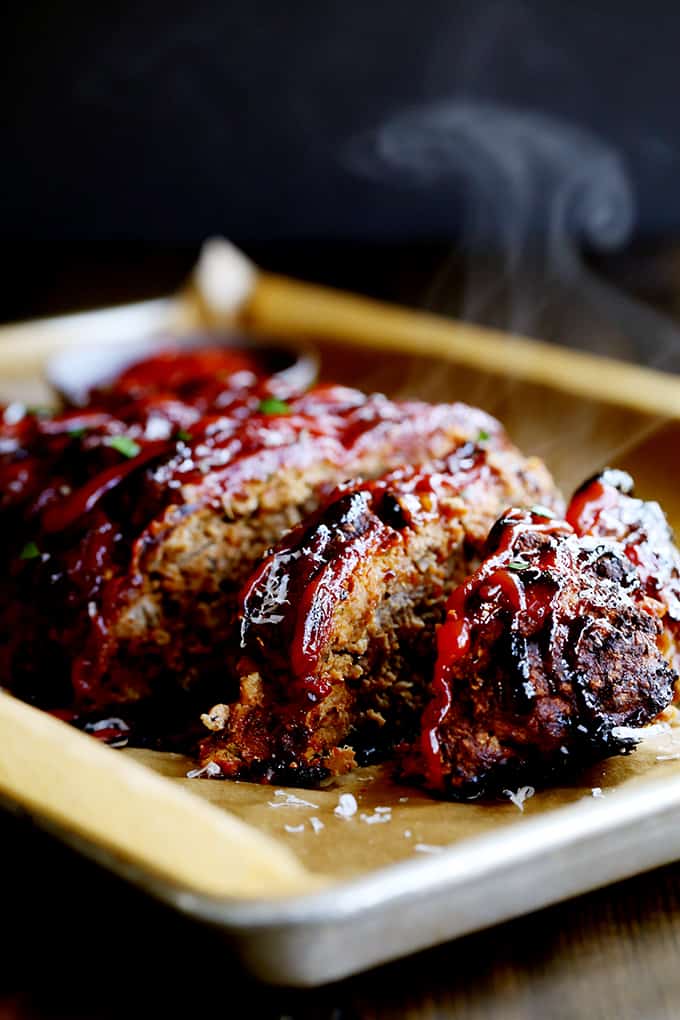 FRIDAY
Turkey Meatloaf | Melanie Makes
This Turkey Meatloaf takes just 10 minutes to prepare, yet will have you coming back for seconds (or thirds). This beef alternative meatloaf is anything but bland thanks to being seasoned with Parmesan cheese, oregano, basil and garlic.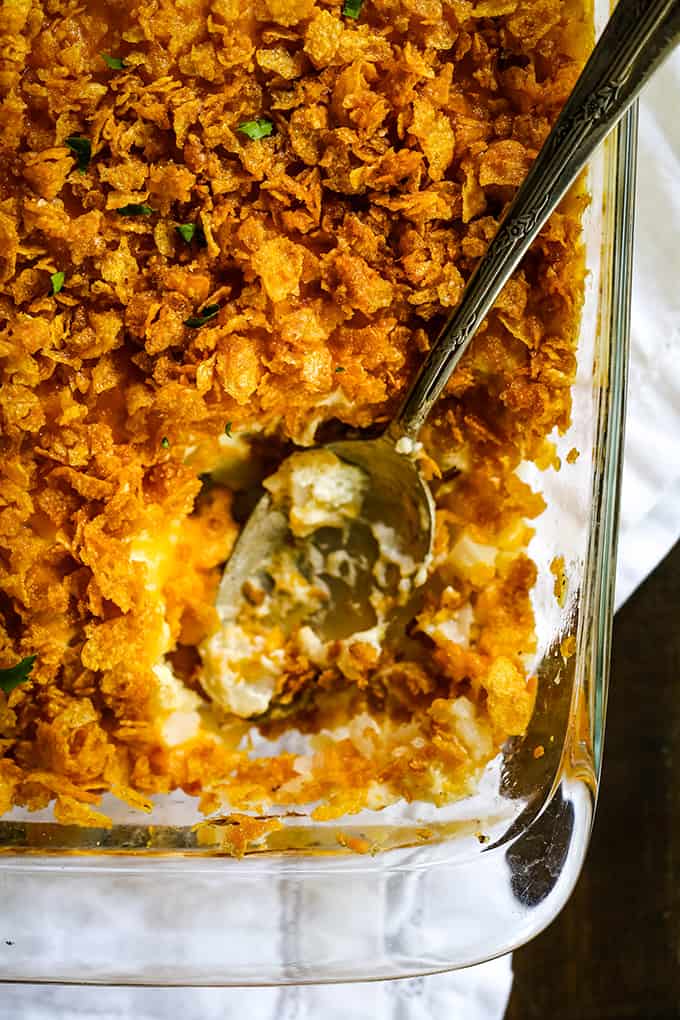 SIDE DISH
Easy Cheesy Hash Brown Potatoes | Melanie Makes
These six ingredient Easy Cheesy Hash Brown Potatoes take just 10 minutes to prepare and are destined to become your favorite side dish!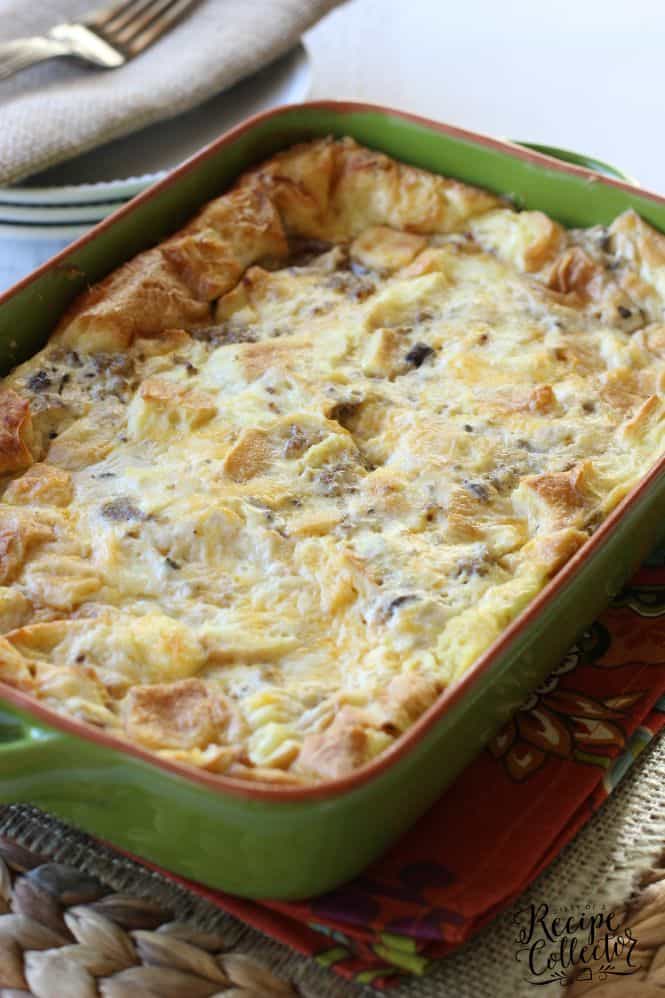 BREAKFAST
Sausage, Egg and Cheese Croissant Bake | Diary of a Recipe Collector
A perfect all-in-one breakfast casserole filled with croissants, breakfast sausage, eggs, and cheese. And the best part is you make it ahead!!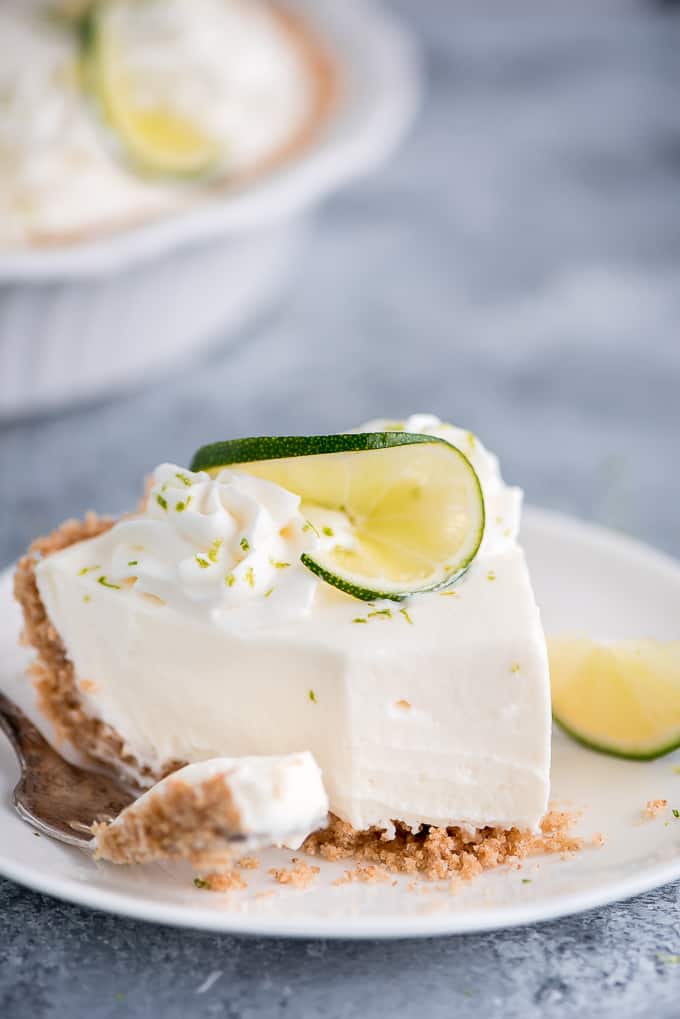 DESSERT
The Best No Bake Key Lime Pie | Garnish & Glaze
No Bake Key Lime Pie is the pie of the summer! It's refreshing, sweet, tart, and easy to throw together. You don't even have to turn on the oven!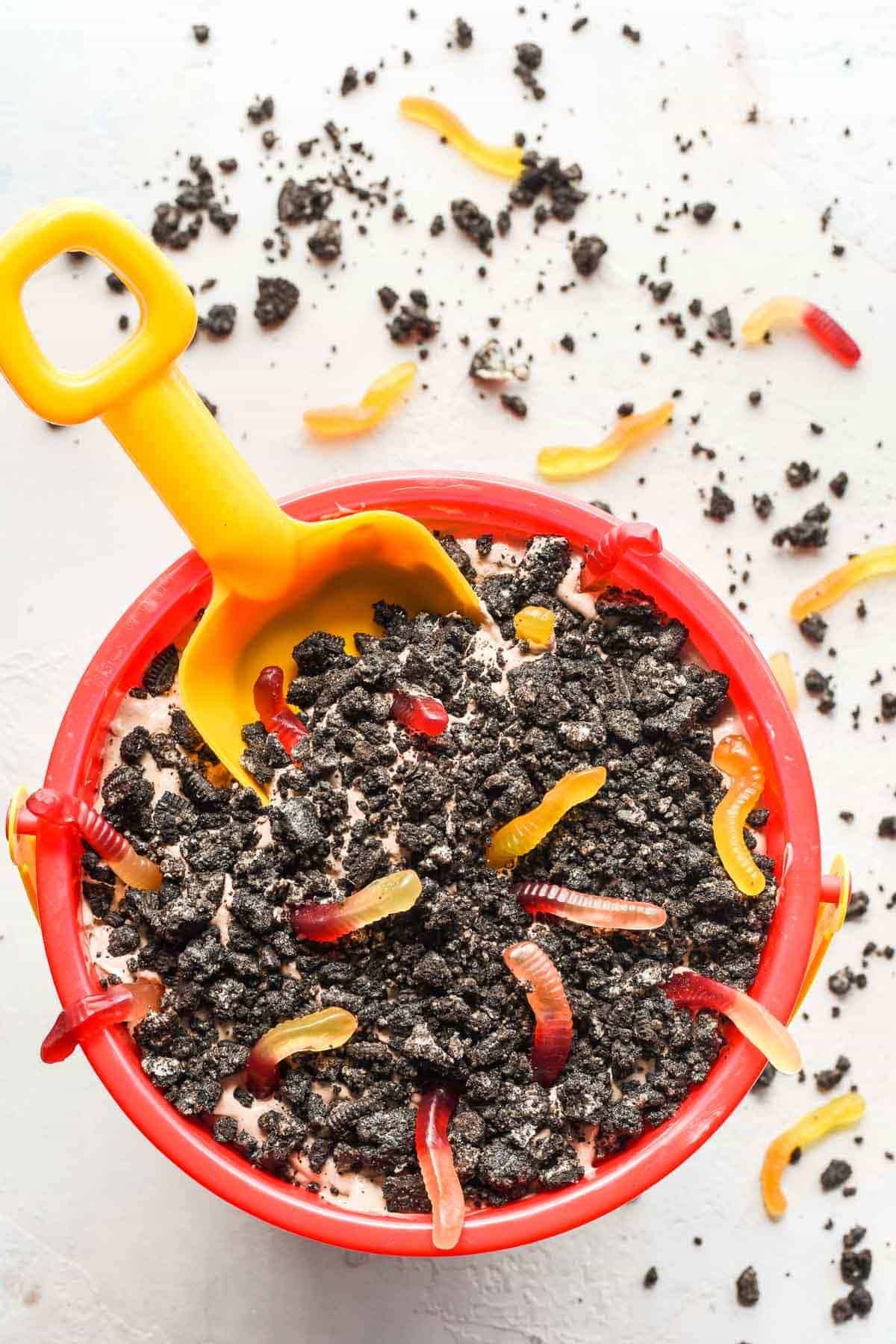 DESSERT
Dirt Pudding | Neighbor Food
This Dirt Pudding brings joy wherever it goes–it's a favorite of kids and adults alike!
—–
Looking for more recipe ideas? Check out my past menu plans and other recipes I've created.
Subscribe to Melanie Makes to receive my Most Popular Recipes of 2017 eBook FREE.